Balms or ointments can often be found as an essential in Asian households. They're almost like a magical cure for a wide variety of things – fever, headache, nausea, cold and cough, you name it! Usually effective, these balms are a great option to reach for if you're the kind of person who often suffers from headaches but want to avoid taking too much medication. So the next time you're looking for some relieve, go ahead and give one of these a try!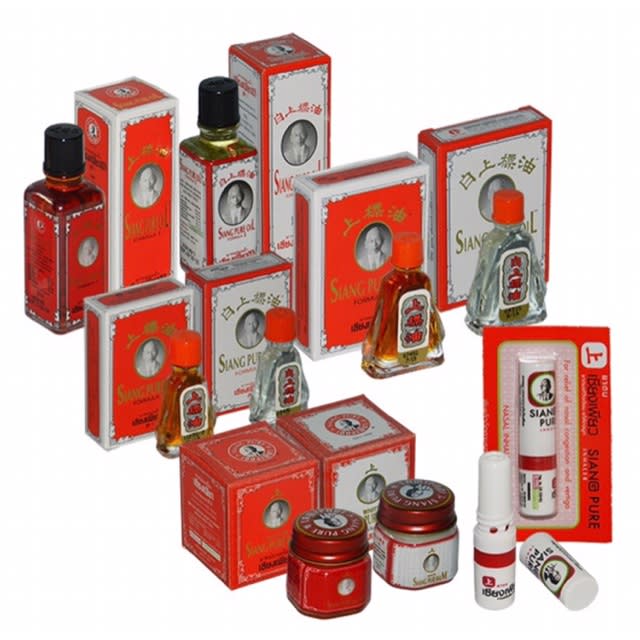 Experiencing terrible headache, fever, dizziness or migraines that you want to get rid of but can't? Try applying the Siang Pure medicated oil on your temple and give yourself a head massage.
Formulated with peppermint oil, cinnamon oil, clove oil, menthol and camphor, this will alleviate the discomfort in no time.
---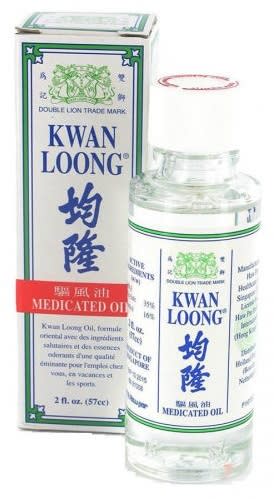 Your headache may occasionally be accompanied by a stuffy nose or sinus pressure, if you are suffering from sinus. The Kwan Loong Medicated Oil is useful to relieve blocked nose and can even be helpful on flights. Simply drop a tiny bit on your fingertip and apply it on your nostril to get immediate relief.
---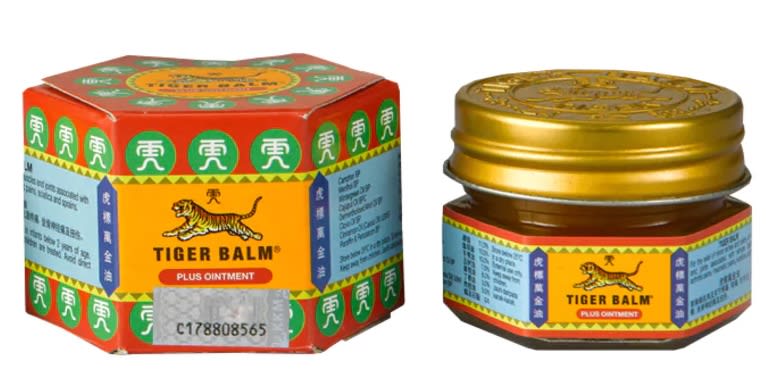 Founded by herbalist Aw Chu Kin, Tiger Balm is over 100 years old and was created to help with the acceleration of blood circulation and to treat pain. It comes in white and red options, with the latter being more commonly used to alleviate pain such as those caused by headaches.
---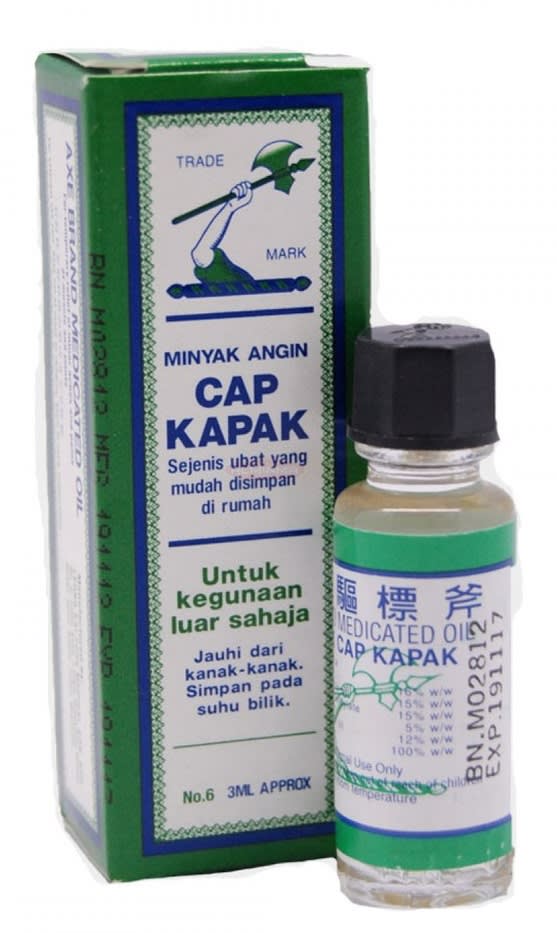 The Axe Medicated Oil is among one of the easiest ones to find in Malaysia. This brand is mild and has a pleasant odour. Use it to treat your headache by rubbing the oil on your temple. As for sore throat, rub some onto your throat for relieve.
---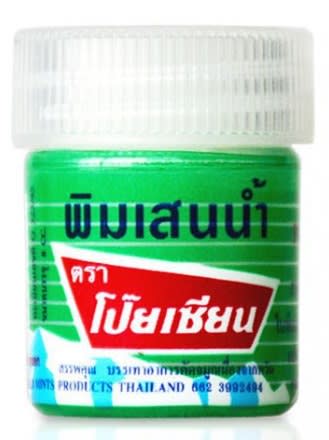 This is said to be one of the most popular inhalers in Thailand. It contains ingredients that help to stop motion sickness, making it suitable to relieve nausea and vomiting too. Rub it on the sides of your head and kiss that headache goodbye.
---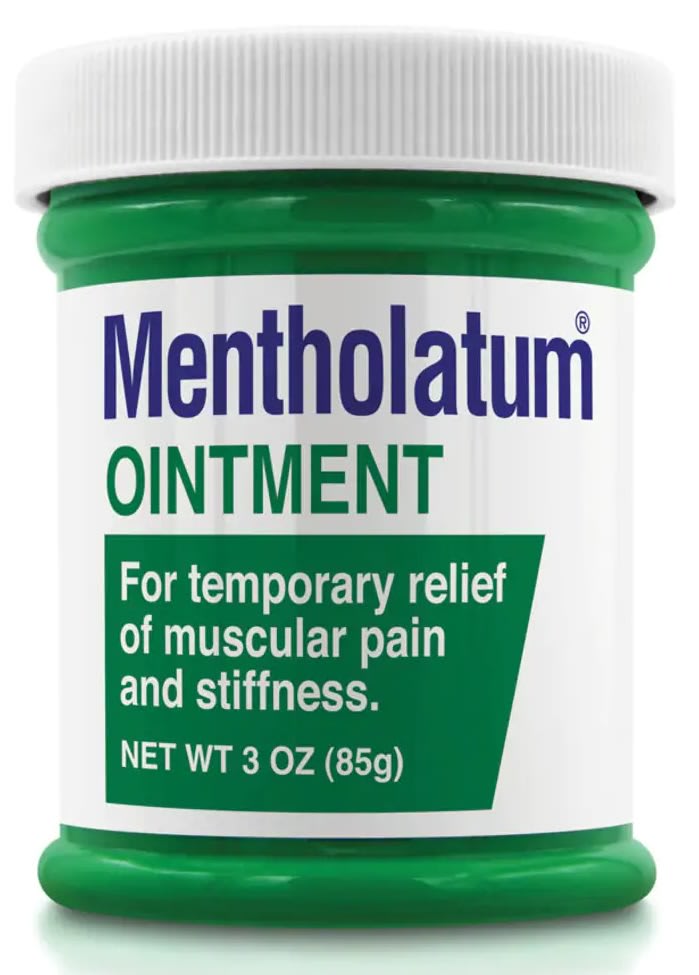 Formulated with 100% natural active ingredients, you can trust the Mentholatum ointment to deliver as it's meant to. Not only does it relieve headaches, it also soothes muscles and joint pain, discomfort caused by sprains, backaches and strains – perfect for workout junkies! Rub the ointment where it hurts and be instantly relieved.
---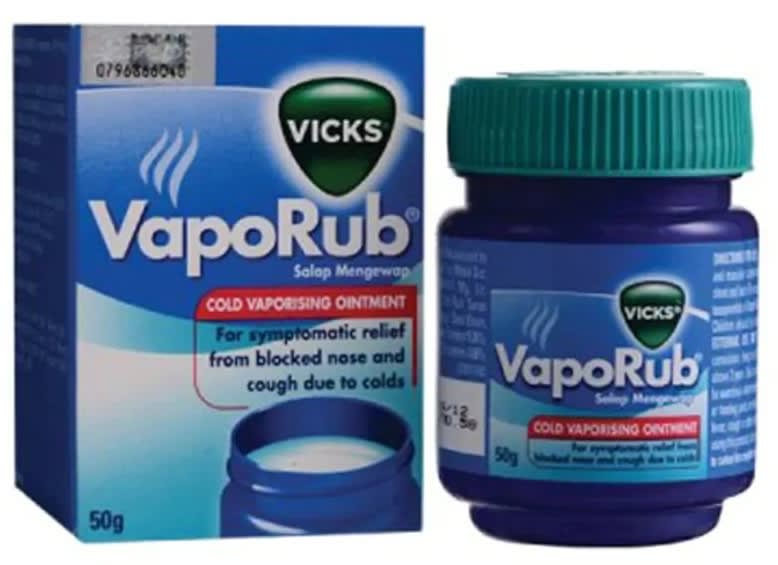 Vicks Vaporub is one of those items that your household shouldn't be without. Rub it on the chest, neck and back to relieve from cold and cough or chest aches associated with colds. Aromatic vapours from the ointment help to soothe nasal passages as well as blocked, stuffy nose caused by colds.
---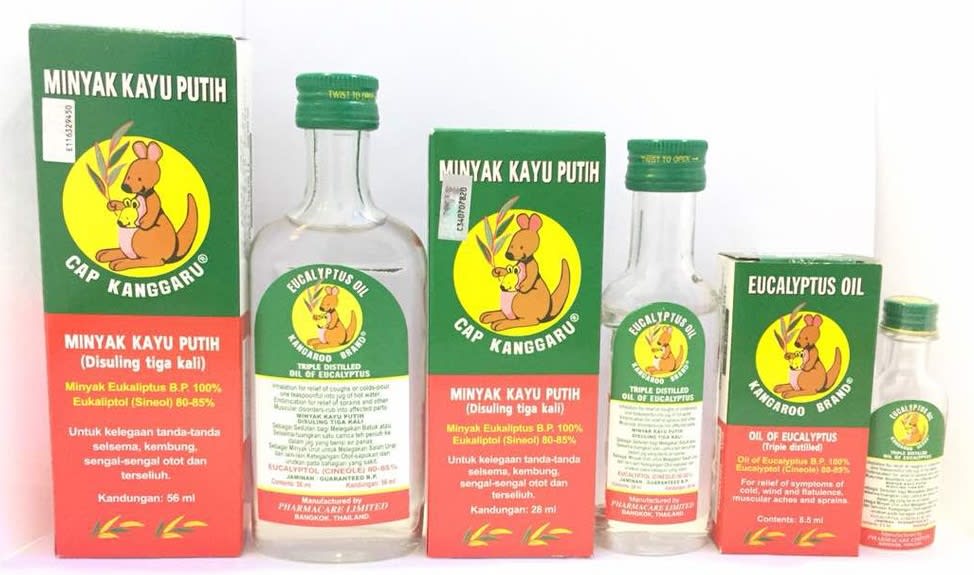 Pregnant women can be sensitive to certain smells but the smell of this Eucalyptus Oil might just be something that gives them relieve! It's perfect for headaches as well as muscle aches and stiffness that occur during the 2nd and 3rd trimester when their feet starts to swell. Safe to be used on children too!
---
Disclaimer: The pricing shown is just a good indication of how much these products are worth. The prices could change based on the e-commerce promotions that are going on. If some of the products are not available, do email us at [email protected] Thank you!