Besides applying a good and soothing moisturizer, there also has to be some actions taken to change that lifestyle of yours. As simple as slathering on sunscreen before heading out or drinking more water on a daily basis can play a part in suppressing the redness-craze.
Moisturizers can do a whole lot more than just moisturizing and as for people with sensitive skin, you can't just simply grab any hydrating creams you find on the shelf. Keep reading to find out the 10 best moisturizers for different concerns of redness on the skin: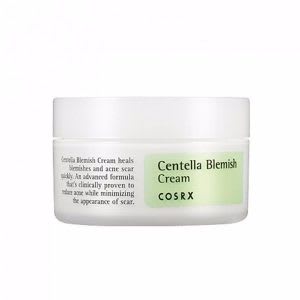 Having an active acne breakout is already annoying but what's worse is when the scars refuse to leave! This Cosrx blemish cream will be your savior because it doesn't only reduce the size of your acne scars while soothing it, but it also provides you with the most intense hydration upon application. This non-oily formula works wonderfully on both oily and dry skin.
---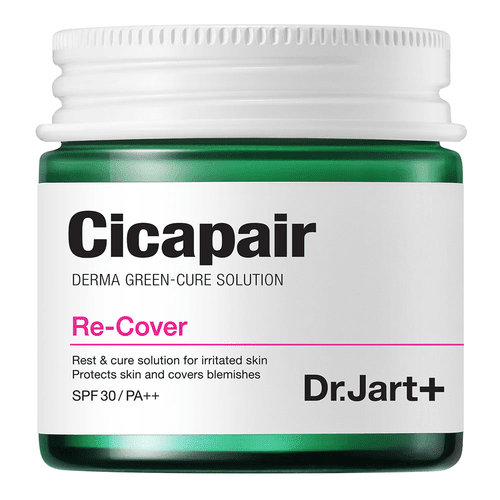 add_circle
Suitable for all skin types including sensitive skin
add_circle
Multi-purpose benefits including moisturising and evening out skin tone
add_circle
Free of parabens, sulfates, phthalates, artificial fragrance and colour
This cream might seem intimidating at first sight due to its greenish tint but don't you worry, it will change to your skin color as you blend. The green colour of this moisturizer comes from a plant named "Tiger Grass" aka Centella Asiatica, a herb popularly used to address a wide range of dry and irritated skin problems. Apart from treating properties, this cream also has SPF 30, making it perfect to wear in the A.M.
---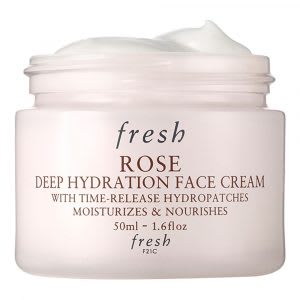 This gel-cream moisturizer is not only oily skin-friendly but it's surprisingly also suitable for dry skin. It's a rich yet lightweight cream that keeps your skin hydrated. Meanwhile, the rose water content in it will also soothe any irritation, aid in healing cuts, scars, and wounds. On top of that, if you're a fan of in beauty products, this cream has a mild rose scent that could rid you of feelings of anxiety. Doesn't this sound like a wonder cream?
---
Sometimes it can be hard to differentiate if your skin is just red from the sun or if it's due to acne. Whether the redness on your skin is caused by acne or not, it's really comforting to know that a moisturizer can do both — calming the redness and fighting off acne.
Ceramides help to strengthen the skin's barrier to retain moisture, and this super cream by Holika Holika has it all. It also contains aloe vera extracts which have bacteriostatic and bactericidal properties to prevent the growth of bacteria.
---
Specially formulated with miracle mushrooms namely Reishi, Chaga, and Cordyceps, which are ancient Chinese herbal medicines discovered by Harvard-trained physician and world-renowned leader in holistic health, Dr. Andrew Weil, during his travel to China.
This Mega-Mushroom blend is also enriched with healing sea buckthorn that works as an awesome anti-inflammatory ingredient to repair and soothe skin. This is a pretty rich cream, making it suitable for dry and irritated skin.
---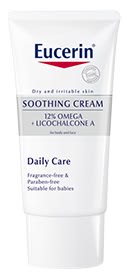 add_circle
Nourishes and treats dry skin
add_circle
Contains soothing ingredients to calm sensitive skin conditions
add_circle
Gently reduces redness and inflammation of skin
remove_circle
Slightly pricier
Your skin flaking is a good warning sign to look out for before your skin starts itching because it can be even more tormenting then. This moisturizer by Eucerin is worth a try as it contains 12% of Omega-6-fatty-acids that calms and nourishes dry, chapped skin intensively.
Another super ingredient found in this soothing cream is Licochalcone A — molecules contained in licorice roots — and Licorice is yet another well-known anti-irritant that has long been known to promote skin elasticity.
---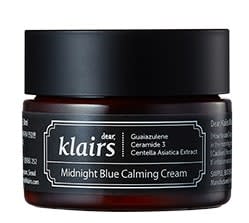 add_circle
Suitable for sensitive,eczema and psoriasis prone skin
add_circle
Fragrance-free
There has to be at least one K-beauty item on everyone's top shelf because Koreans take skin-care very seriously, and they're probably one of the best at it. The star ingredient in this cream is Guaiazulene — an extract from the Chamomile plant that turns from violet to light blue after the blending process, explains the gorgeous color of this cream. It's also incredible to treat various skin ailments like sunburns, eczema, etc. Great to treat skin that is stressed from every day pollution too!
---
Treatment for rosacea really depends on the severity and if you suffer from terrible rosacea, please do consult with a professional dermatologist before your condition starts to worsen. However, for mild rosacea, over-the-counter products such as this one may be helpful to control the inflammation.
The Azelaic Acid content in this balm moisturizer helps to treat skin issues like rosacea or acne. It's also free from steroids, which could potentially aggravate rosacea.
---
With red bumps, you'd want to stay away from harsh ingredients as much as possible. Bioderma has some of the most gentle skin care products specially made for sensitive skin. Give this moisturizer a shot while your skin takes a break from other complicated products. Keep it simple.
---
According to the basic color theory, colors that sit opposite of each other are complimentary. This same rule also applies to 'colour correcting' in the makeup world. For instance, orange is the color to neutralize purple and blue tones (like under the eye area) while green is the color to cancel any redness on the skin. This Erborian CC cream is the one to go for if you're searching for a tinted moisturizer that hides away redness whilst maintaining moisture.
---
Disclaimer: The pricing shown is just a good indication of how much these products are worth. The prices could change based on the e-commerce promotions that are going on. If some of the products are not available, do email us at [email protected] Thank you!