Recently, green tea has been in everything, and in every form, you could only imagine. It's in tea, cakes, ice-cream, desserts, you name it. While some may not be a fan of green tea, many have hopped on the bandwagon. However, let's take a step back and take a look at traditional green tea sachets and sticks for the sake of getting our health in check.
What are some benefits to drinking green tea?
Green tea is loaded with antioxidants and nutrients that can help fight plenty of diseases, including the prevention of cancer. Drinking a cup of green tea every day can help cut down on excess fat, lower the risk of diabetes and other health conditions, improve brain function and increase energy.
Then again, there are plenty of good green tea brands in the market and the choices can be overwhelming. Let us help you out with this list of best green teas you might love.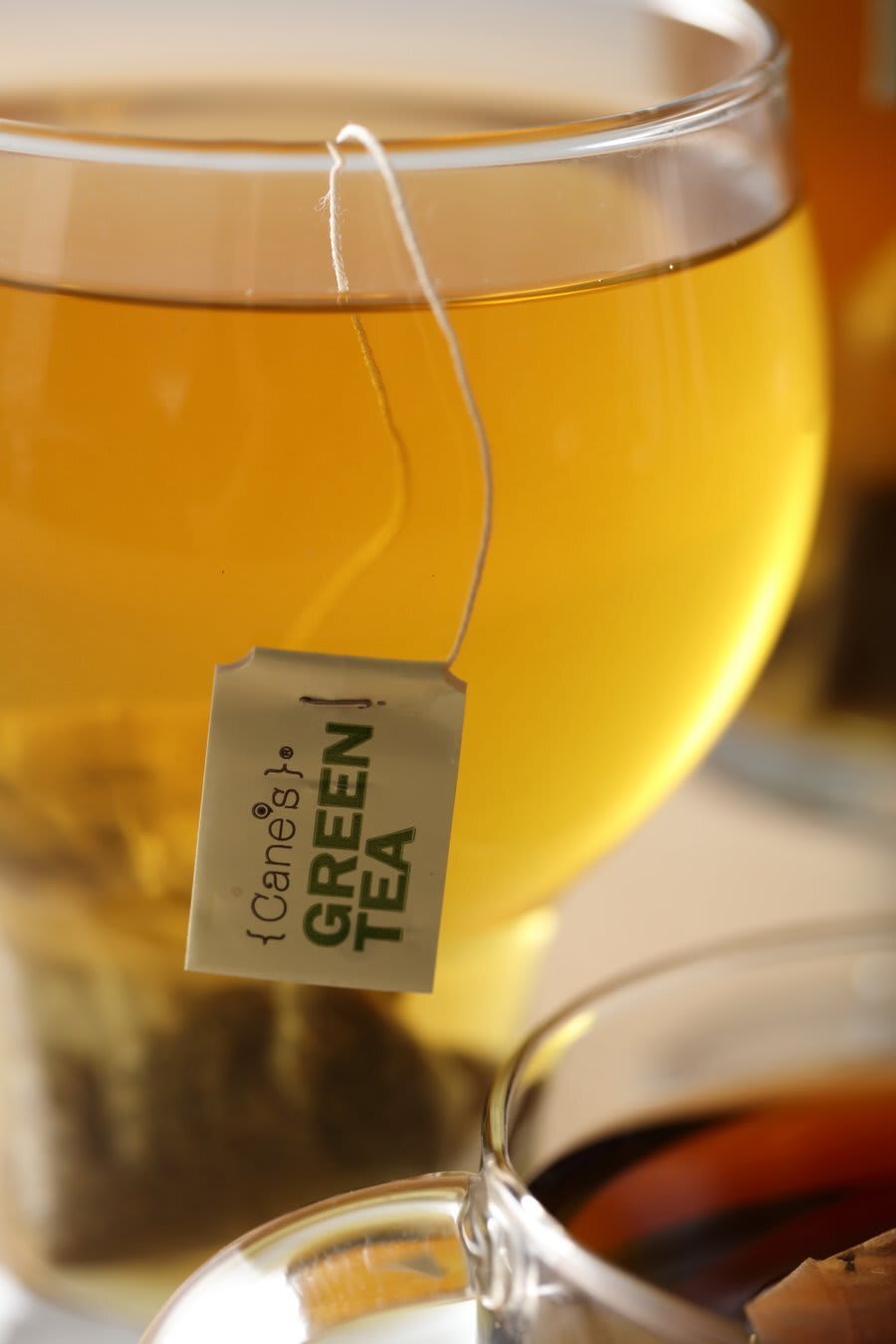 Check Cane's Green Tea price below:
add_circle
Rich in minerals and vitamins
add_circle
Comes in easy-to-brew tea bags
Purple Cane is a name familiar to many, but what many probably don't know is that the brand is actually homegrown here in Malaysia. What started off as a tea house back in the 80s, has grown to become a cultivation of tea experiences including restaurants, culture, and of course - selling tea leaves.
Cane's Green Tea could probably be the most natural anti-oxidant beverage available on the market. They use only vibrant, tender leaf buds in their stringent production process, thus ensuring only the best quality tea to be consumed. Additionally, the tea bags contain unfermented choice tea leaves harvested from the natural tea zone high up in the mountains.
Brewing Cane's Green Tea is pretty straightforward. All you'll need to do is place a teabag in a porcelain cup or a glass, add in boiling water, and steep it for 1 to 2 min. It is ready to be served once the teabag is removed. Also, each tea bag may be infused 3 to 5 times for optimal consumption.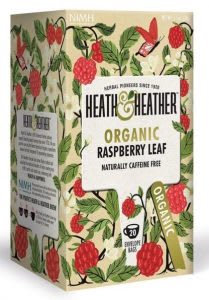 Check Heath & Heather Organic Raspberry Leaf Tea price below:
Being a pregnant woman means giving up caffeine and alcohol. But if you're a green tea fanatic, then this Organic Raspberry Leaf Tea by Heath & Heather will be perfect for you. It helps to prepare your body for labour, and it encourages breast milk production. This green tea also helps with post-pregnancy, ensuring your uterus returns to its normal condition.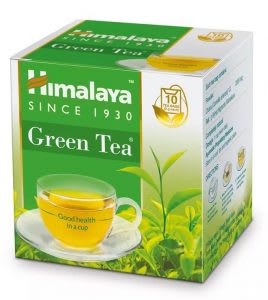 Check Himalaya price below:
Dieting is not the easiest thing to do. It takes a lot of work and mental preparation. That being said, you should add this tasty green tea to your regimen, as it works to bring down your unhealthy weight. It also helps to aid digestion issues as well as cardiac-related problems. Now you can live a healthy lifestyle without giving up too many scrumptious foods.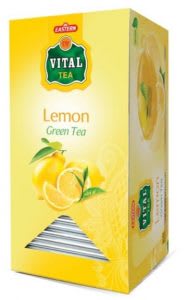 Check Eastern Vital Lemon Green Tea price below:
Green tea alone taste amazing, but if you're someone who loves a little citrus flavour in your tea, then this lemon green tea is the way to go. This product on its own works as an antioxidant, but lemons have twice the amount of antioxidants. It will keep your skin young and smooth, fighting against ageing.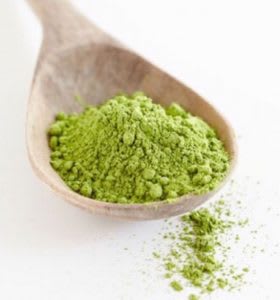 Check Fuji Japanese Matcha Green Tea Powder price below:
Japan is very much known for their green tea. You can tell by the incorporation of green tea flavouring in their desserts and food. This matcha green tea powder is nothing less of a green tea bag, only that it tastes much richer. Use it for baking, making milkshakes and even sprinkle them on your desserts.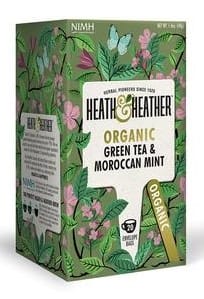 Check Heath & Heather Organic Green Tea with Moroccon Mint price below:
We all love how refreshing the taste of mint is, just like a splash of water on the face in the morning. Mint green tea does not only taste awesome, but it comes with many benefits too. The anti-inflammatory Morrocan mint green tea is an excellent solution for those with bad breath, acid reflux and acidity issues and if you are looking to cut back on your weight.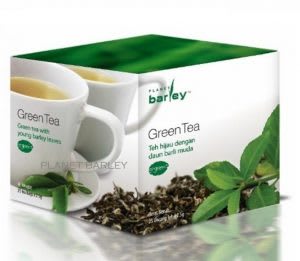 Check Green Tea with Young Green Barley Leaves price below:
The combination of green tea and green barley has many sources of vitamins and minerals that your body needs. They are all natural and great to put allergies and gout at bay. Besides, this drink produces a mellow taste that is relaxing and enjoyable anytime, anywhere.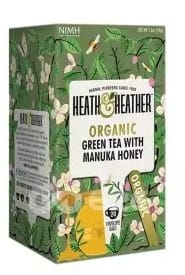 Check Heath and Heather price below:
Honey goes well with pancakes, waffles and even green tea. This sweet tea also contains a hint of caffeine to keep you going strong all day long. It's completely gluten-free and is perfect for your sensitive stomach and digestive system.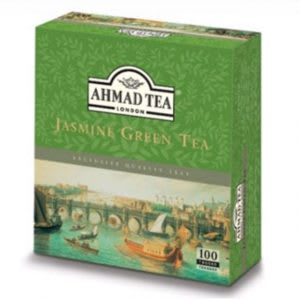 Check Ahmad Tea Jasmine Green Tea price below:
add_circle
Loaded with antioxidant
add_circle
Calms your body and mind
add_circle
Helps with weight loss and heart diseases
add_circle
Can protect your cells from free radicals
add_circle
Light, refreshing flavour with floral notes
remove_circle
Bitter if steep too long
Jasmine green tea is basically a combination of the classic green tea - Camellia Sinensis – and jasmine flowers.  It's known to help with stress by calming your mind and body after a long, tiring day.
Besides, the combo can also help with weight loss and heart diseases when taken every day. There are loads of antioxidant in green teas that can protect your cells from free radicals, cancer and other diseases.
The blend of Jasmine buds and green tea gives you the light, refreshing flavour and the enchanting, floral notes. There's a mellow and relaxing taste to this combination that you can take throughout the day.
To properly brew the tea, throw in about 250ml of hot water (preferably 90 to 95 degree Celsius) and let it steep for three minutes. Remove the teabag and serve. For the second steeping, you might want to leave it longer to release more of the wonderful flavours.
Alternatively, you can serve it with milk and sugar as well that goes perfectly well with English cakes and desserts.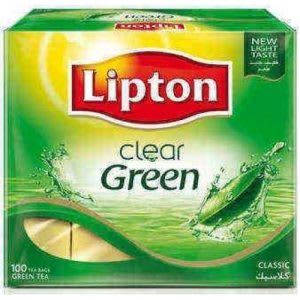 Check Lipton Clear Green Tea price below:
You'll no doubt need to go on medication when you're down with a fever and cough. But if you prefer a more natural remedy, then this green tea is for you. It works as a cough reliever, is tasty compared to cough syrup and you can serve it cold or hot, depending on your mood.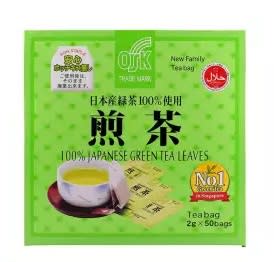 Check OSK Japanese Green Tea price below:
add_circle
Contains antioxidants to improve overall health
add_circle
As detox to shed unwanted weight
add_circle
lower risk of diabetes
add_circle
helps protect heart health
add_circle
hydrates the body
add_circle
provides calming and relaxing effect
remove_circle
Not suitable if you're sensitive to caffeine
Japanese green tea is known for its calming taste as well as its antioxidant benefits. This product is safe to consume any time of the day and as many times as you want. Also, it comes in a box of 50 – enough to last you for a good amount of time.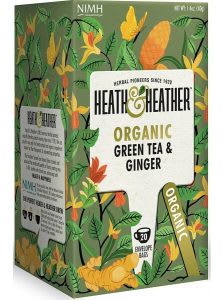 Check Heath & Heather Organic Green Tea with Ginger price below:
Ginger is known as the liquid gold as it delivers tons of health benefits to your body. Not everyone fancies ginger in their food or drinks, but this tea has only a minimal hint of the ginger taste. If you still don't like it, try adding in a few slices of lemon after brewing the tea to ramp up the benefits.
More: Impress Your Guests with these 13 Pretty Cool Teapots
Disclaimer: The pricing shown is just a good indication of how much these products are worth. The prices could change based on the e-commerce promotions that are going on. If some of the products are not available, do email us at [email protected] Thank you!