The term 'whitening' is something that draws both positive and negative reactions from the general public. Firstly, let's get one thing straight: all skin tones are beautiful, and no one skin tone is superior to the other.
On the other hand, pigmentation, dark spots and uneven skin tone should be your concern instead. A whitening or brightening product should be used to aid these skin issues. Whichever reason you have in your mind for wanting a lighter complexion, here are some products you can look out for. 

Check Nivea Extra White Repair & Protect SPF30 price below:
The sun is one of the major culprits behind dark spots and hyperpigmentation. Nivea's Extra White Repair and Protect is a lightweight lotion that comes with SPF30. It ensures that your skin is protected against damage caused by UV rays. There also high levels of Vitamin C, which not only repairs your skin but also prevents further damages and darkening.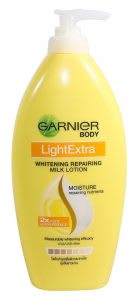 Check Garnier Light Extra Whitening Repairing Milk Body Lotion Cream 400 mL price below:
This milk body lotion by Garnier uses the nourishing effects of pure lemon essence and other skin-loving nutrients to fade dark spots. It also keeps your skin well-hydrated and smooth throughout the day. Its non-sticky texture has been clinically proven to brighten skin tone; the product also absorbs quickly into the skin and contains UVA/UVB filters to prevent skin damage from the sun.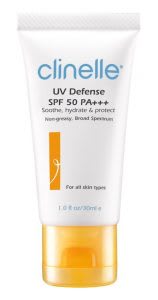 Check Clinelle UV Defense Sunblock SPF50 price below:
add_circle
Good for dry skin types
add_circle
Non-comedogenic
add_circle
Also suitable for sensitive skin types
remove_circle
Sticky residue when applied first
remove_circle
Might leave a white cast at first
Clinelle's UV Defense Sunblock helps to nourish your skin and lighten your complexion. Hydrolized Silk Extract restores dry and dull skin by increasing the presence of hydrating hyaluronic acid. Additionally, Licorice Extract has skin whitening effects. Besides, it helps protect the skin from both UVA and UVB rays.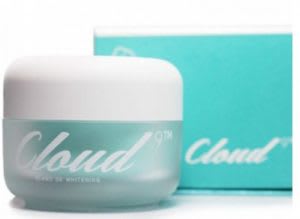 Check Cloud9 Blanc De Whitening Cream (50 mL) price below:
Cloud9's Blanc De Whitening Cream contains three main ingredients that decrease melanin production as well as reduce the appearance of dark spots and redness. Aloe Vera extract offers instant hydration, Snow Lotus extract protects the skin from damaging toxins, and White Ginseng extract offers both anti-ageing and skin whitening effects. Additionally, the formula is feather light and non-sticky, so you will hardly feel it on your skin.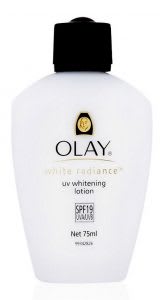 Check Olay White Radiance UV Whitening Lotion SPF 19 UVA / UVB price below:
Dry skin not only feels uncomfortable, but it also contributes to the appearance of dullness. This whitening lotion from Olay promises to give you a brighter and more youthful complexion. It will protect your skin from harmful sun rays with vitamins  B3, E, P and Pro-vitamin B5, all of which work together to give you healthy, translucent skin that glows.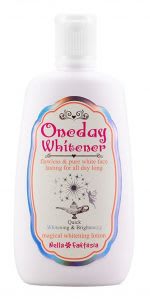 Check Nella Oneday Whitener Magical Whitening Lotion price below:
Most whitening creams and lotions come with hydroquinone, the active ingredient responsible for skin whitening; it could cause skin sensitivity to some people. However, Nella's Oneday Whitener Magical Whitening Lotion lightens your skin without hydroquinone. Instead, it relies on various plant extracts and niacinamide to block the formation of melanin.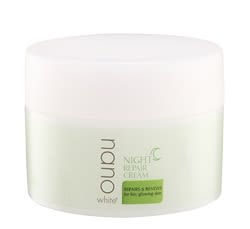 Check Nanowhite Night Repair Cream 40ml price below:
Nanowhite's Night Repair Cream uses innovative DNA technology to deliver powerful ingredients that combat hyperpigmentation and signs of ageing overnight. It uses endorphins to prime your skin - so that ingredients like potent whitening agent Omega White-C, will be absorbed deeper into your skin layers.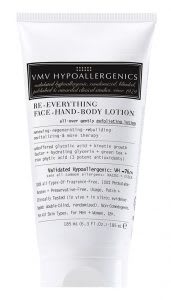 Check VMV Hypoallergenics Re-Everything Face, Hand & Body Lotion 185ml price below:
Don't have the time or energy for separate lotions for your face, hands and body?  Get yourself an all-inclusive product like this lotion from VMV Hypoallergenics. The formula combines Green Tea and Rice Phytic Acid, which work together to brighten your skin. It also reduces dark spots, exfoliates dead skin cells and gives you the natural glow. Plus, it does not include parabens and fragrances and is suitable for all skin types.

Check For Beloved One Melasleep Whitening Ethyl Ascorbic Acid Lotion 50ml price below:
This skin whitening agent - Ethyl Ascorbic Acid - is pretty gentle. It reduces the formation of melanin to give you brighter skin. Besides, it also features a unique anti-allergenic agent, Anasensyl LS9322, to improve your skin's defence against harmful environmental factors.
Disclaimer: The pricing shown is just a good indication of how much these products are worth. The prices could change based on the e-commerce promotions that are going on. If some of the products are not available, do email us at [email protected]. Thank you!