A laptop sleeve is more than just a pouch. It acts as a primary protective layer against minor knocks and bumps as well as water and dust. Designed to fit snugly over your laptop, a laptop sleeve is often light and thin, made with anti-wear and scratches materials. 
No matter which laptop brand or model you are using, you would still want to protect your productivity and entertainment tools. Check out our list of top laptop sleeves below and choose your favourite.
Top 8 Laptop Sleeves in Malaysia 2023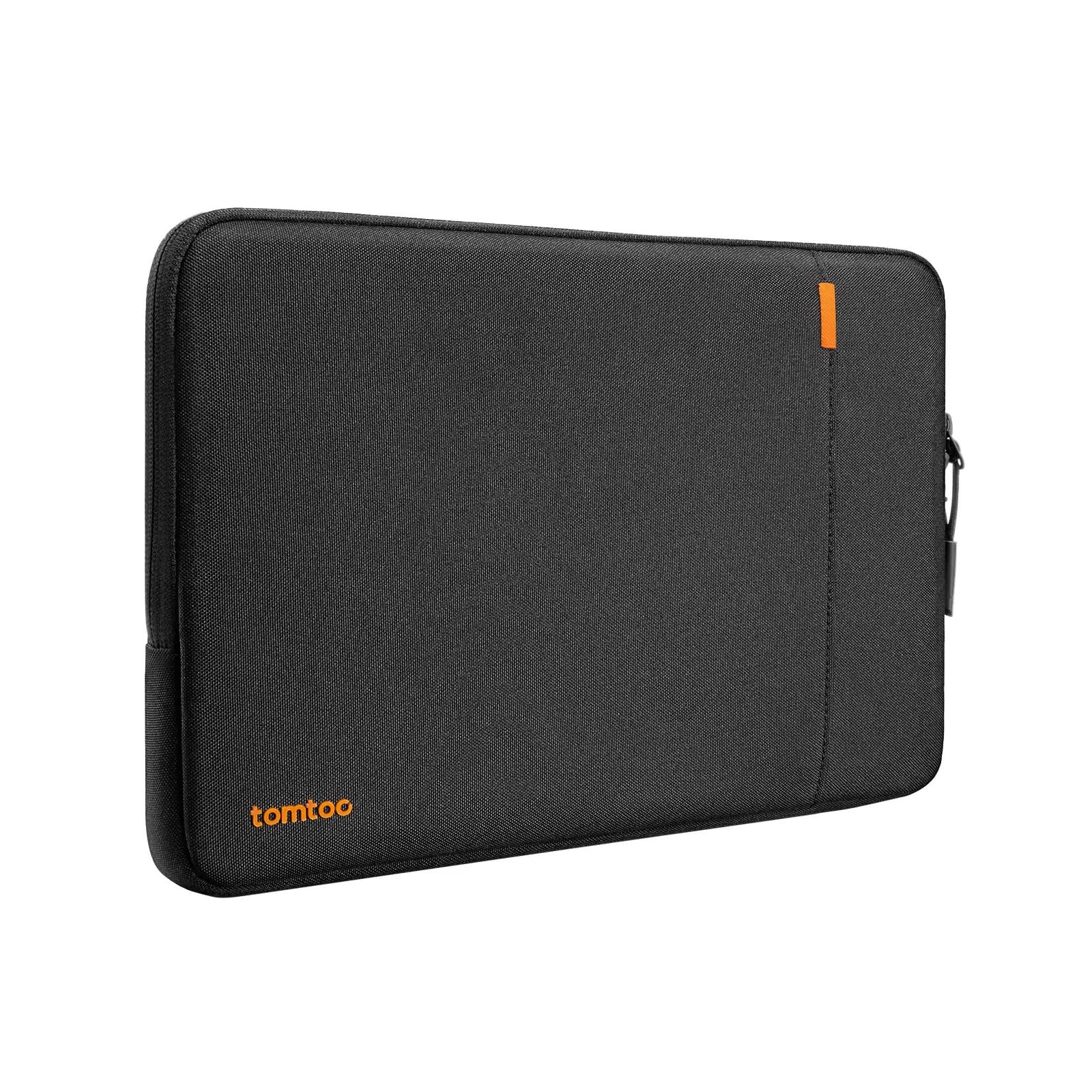 Check Tomtoc Versatile 360 Protective Laptop Sleeve price below:
add_circle
Durable polyester body
add_circle
High-level protection
remove_circle
Too small for 15.6-inch universal laptops
Why It's Our Top Pick?
Coming in the original CornerArmor patent design, the Tomtoc Versatile 360 Protective Laptop Sleeve provides high-quality finishing and maximum protection against drops and bumps, just like a car airbag.
Overview:
The Tomtoc sleeve has thick internal plush lining cushioning that acts as a shock absorber for your laptop when an accident happens. Besides that, you also get 360° protective padding around the zipper to prevent potential scratches.
Its compact design is easy to carry alone or fit inside your backpack. You can keep your laptop accessories such as charger, hub and others securely in its front pocket.
Details
Original CornerArmor patent design

Sleek and trendy design

Made with the secure and long-lasting YKK zipper
Who is this for?
The Tomtoc Versatile 360 Protective Laptop Sleeve offers a premium-grade build with 360° superb protection for your laptop. The patented design reduces the risk of cosmetic damage and even more serious cracks or breakages. Even with a compact design, you still get an accessory pocket to store your little belongings.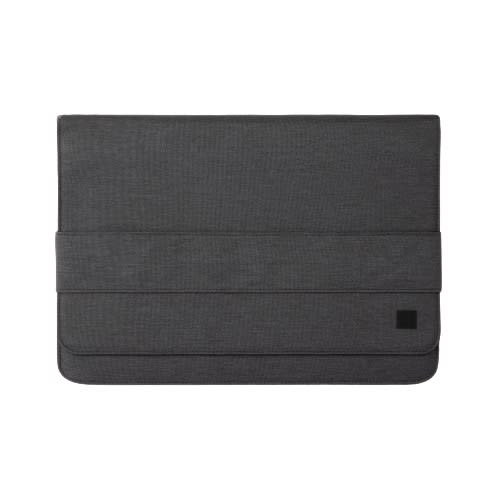 Check UAG Mouve Laptop/Tablet Sleeve (13") price below:
add_circle
Premium quality
add_circle
Has zipper pocket
remove_circle
Not budget-friendly
Overview:
Strong is beautiful. You can now carry your laptop in style and protection with the UAG Mouve 13" Sleeve. Its tough polyester material with microsuede lining protects against bumps and scratches.
Designed with a modern flap closure plus a hand strap, you can easily bring your tech along with you anywhere, anytime. Inside the sleeve, you get a discrete interior pocket to keep and organize your accessories. There are also separate lined compartments for your laptop and tablet.
Details
Designed to fit MacBook/Tablet/Laptop up to 13-inch

Comes in various colours

Solid build quality
Who is this for?
The UAG Mouve Laptop/Tablet Sleeve (13") is great for those on-the-go professionals and avid adventurers. You can store your laptop, tablet and even small accessories thanks to its separate lined compartment and interior zipper pocket. It is best for MacBooks, tablets and laptops sized up to 13-inch.
Check Razer Protective Sleeve V2 price below:
add_circle
Premium build quality
add_circle
Soft and snag-free Velcro
Overview:
Equipped with a sleek silhouette, the Razer Protective Sleeve V2 is made of tough water-resistant PVC canvas to protect your gaming rig from impact or abrasion. Its slim profile design fits snugly into backpacks and briefcases, making portability a breeze.
You can transform the Razer sleeve into a workstation thanks to its interior which features the same surface found on gaming mats. The protective sleeve comes in various sizes, compatible with 13.3-inch to 17.3-inch laptops.
Details
Durable exterior material

Snag-free Velcro

Smooth interior mousing surface
Who is this for?
Gamers should not miss out on the Razer Protective Sleeve V2 as it features a bold design with a smooth interior surface and durable exterior to provide ultra-sleek protection for your laptop. It has a light-reactive holographic wordmark that stands out from the crowd, helping you to express your personality. The Razer sleeve can fit most laptops up to 17.3-inch.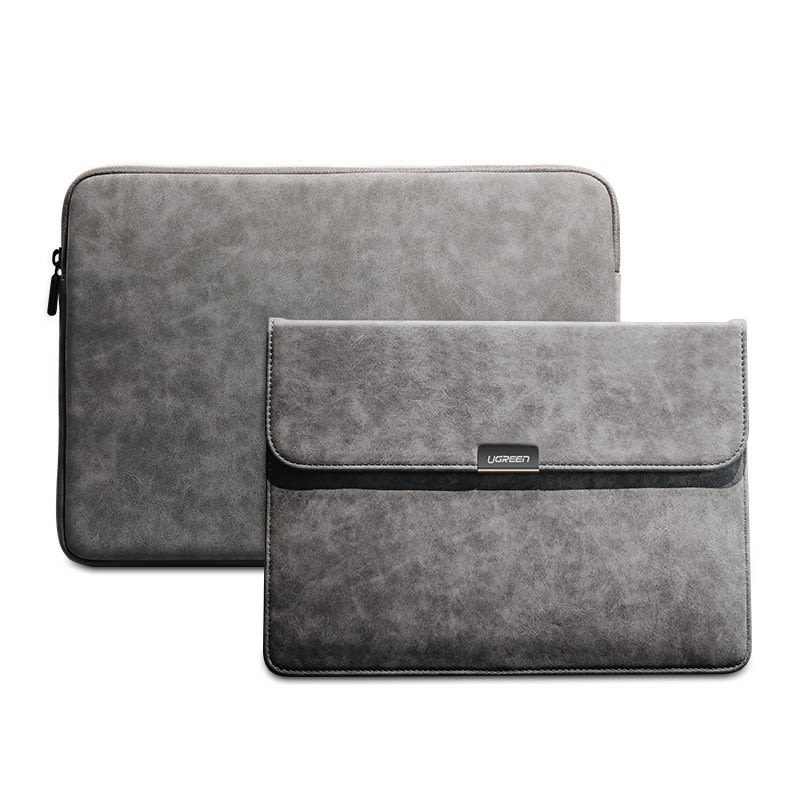 Check Ugreeen Bag Case Cover price below:
add_circle
High-quality material
remove_circle
Only fits devices below 13.3-inch
Overview:
The soft inner lining of the Ugreen Bag Case Cover creates a super-shockproof design, effectively protecting your laptop from bumps. To make things better, it has triple protection made of premium PU leather, pearl cotton and crystal velvet so that you never need to worry about dropping your device.
The Ugreen sleeve is traditionally crafted with tightly stitchings on every edge. With a lightweight design of 153g, you can now enjoy less burden on travel. 
Details
Delicate leather that can be used as a mouse pad

Waterproof and shockproof

Thin form factor of 2cm
Who is this for? 
The Ugreen Bag Case Cover is a gift for those who have a budget constraint. Despite the affordable price tag, this sleeve does not compromise in terms of quality, with triple protection that absorbs impact and reduces damage from bumps and knocks. The soft PU suede leather offers comfortable touch and can also function as a mouse pad while you're out and about.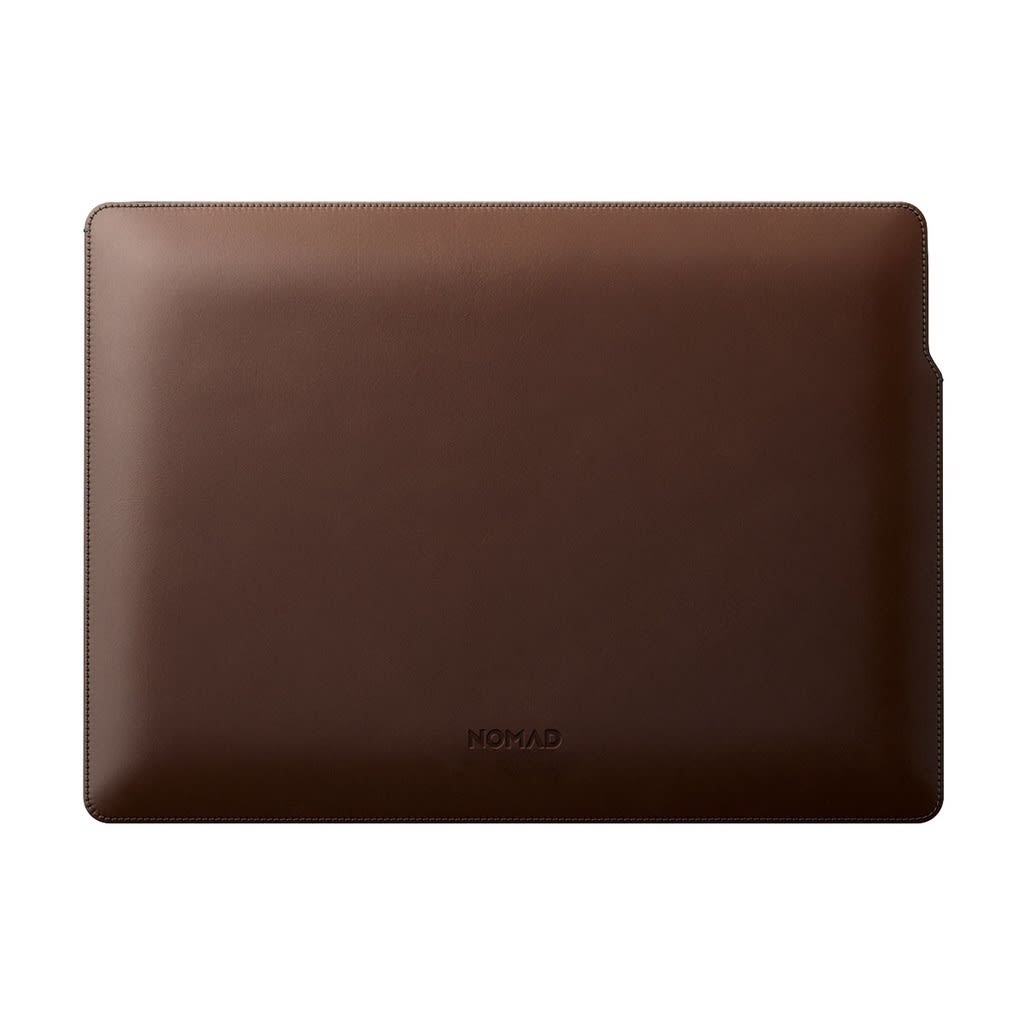 Check Nomad Leather Sleeve price below:
add_circle
Premium leather exterior
remove_circle
Need extra care to maintain
remove_circle
Very expensive
Overview:
Nomad Leather Sleeve's high-density EVA shell offers the protection you require wherever your work takes you. It doesn't just protect your laptop -- its brown Horween leather from the USA gives you a sense of premium on touch as well.
Featuring a strong magnetic closure and reinforced stitching, you can always travel with peace of mind without worrying about your laptop and belongings. Moreover, there is USB-C port access for charging.
Details
Compression-molded EVA interior

High-quality leather

Ultra-slim design
Who is this for? 
The Nomad Leather Sleeve is perfect for businesspeople and professionals. It has a sleek and premium design attributable to its brown Horween leather. On the interior, you get a compression-molded EVA shell that keeps your laptop securely inside. The magnetic closure also allows you to easily access your laptop, eliminating the hassle of unzipping and zipping the sleeve.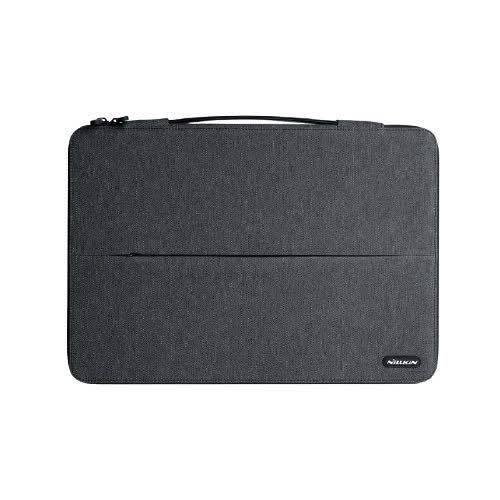 Check Nillkin Multifunctional Laptop Sleeve price below:
add_circle
High-quality jean fabric
remove_circle
Plain design
Overview:
Featuring a simple yet durable design, the Nillkin Multifunctional Laptop Sleeve makes commuting with your laptop convenient. The high-density jean fabric surface is water and scratch resistance while the soft velvet cloth interior prevents your laptop from scratching.
Small items such as charging cables, mice and documents can be placed inside the hidden side pockets. You'll also get a kickstand with two adjustable heights that act as an ergonomic stand for mobile working.
Details
Supports up to 16.1-inch laptops

Classic double zippers design

Hidden side pocket
Who is this for? 
The Nillkin Multifunctional Laptop Sleeve features a hidden stand that makes working while travelling comes easier and more efficient. With a built-in magnet sheet and anti-slip buckle, the stable triangle structure can withstand a high bearing capacity of 10kg. Not only that, the lifted stand increases air circulation to cool your laptop.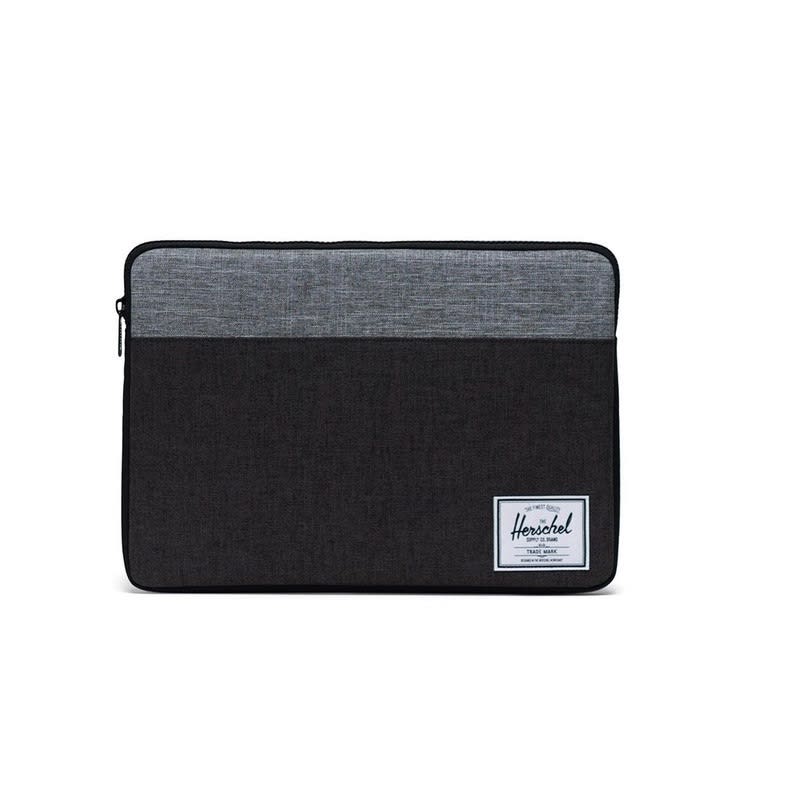 Check Herschel Unisex Anchor 15" Tech Sleeve price below:
add_circle
Design that will never get outdated
add_circle
Decent build quality
remove_circle
Weak water resistance
Overview:
The minimal Herschel Anchor Sleeve is fully padded and fleece-lined to protect your precious laptop from bumps and knocks. It has a zippered closure which keeps your belongings secure when you are on the go.
For the exterior, the Herschel sleeve is designed with its signature striped fabric liner details which suit every user group. The slim form factor allows you to carry it on hand or slip it into your bag.
Details
Padded fleece liner

Striped fabric liner design

Zippered closure
Who is this for? 
The Herschel Anchor Sleeve is for everyone, regardless of gender and age. Undoubtedly, it inherits Herschel's signature striped fabric liner design which is both classic and modern. With the padded interior, you need not worry about your expensive laptop suffers from scratches and knocks anymore.
Check Targus Cypress EcoSmart Sleeve price below:
add_circle
Environmental-friendly
remove_circle
Does not fit securely
Overview:
Crafted from recycled materials on the inside and out, the Targus Cypress EcoSmart Sleeve protects your laptop while also protecting the environment. It has a slim and lightweight profile so you can easily slip it into your backpack.
The heathered exterior resists fading, stains and wetness. On the other hand, the plush interior effectively protects devices from scuffs and scratches. This Targus sleeve works well with device sizes of 14-inch and under.
Details
Made from eco-conscious material

Lightweight design

Comes with a limited lifetime warranty
Who is this for? 
The Targus Cypress EcoSmart Sleeve is perfect for 14-inch and below laptop owners, especially those who are concerned with protecting and preserving the natural environment. Using GRS-certified recycled materials, the EcoSmart sleeve is thoughtfully designed with the environment in mind. It wraps up your laptop with its plush interior, keeping it away from scratches. 
FAQ
- Which material is best for laptop sleeves?
Cushioned neoprene sleeves are perhaps the most popular laptop sleeves out there. The synthetic rubber material is light, comfortable yet durable. Thicker than most materials, neoprene has a sponge-like feel to it, offering elastic and insulation properties for great protection.
Another common material for laptop sleeves is polyester. With similar properties to nylon, polyester has much more texture options at the cost of heavier and weaker anti-wear. On the bright side, a polyester sleeve is relatively cheaper, making it widely used in the laptop sleeve market.