With the HDR format becoming increasingly common in games and movies, the need for devices with the ability to display 4K and HDR content have also become more important in recent times. And this is where the BenQ EW3270U fits in.
At 32-inches, this 4K High-Resolution monitor has been touted as a "video enjoyment monitor" due to its leading HDR technology that produces clarity and splendid image performance. But whether or not it is truly worthy of a space on your desk, we've decided to take a look.
HARDWARE
Although it is listed as being 32-inches, the EW3270U is actually 31.5-inches when measured. Still, it remains larger than your average monitor and might require a while for you to take in the entire screen when viewed closely.
This might not be especially helpful in competitive gaming where you'll want to be able to see everything happening on-screen in one take. However, it is great for movies as it boasts a 4K Ultra High Definition (UHD) display.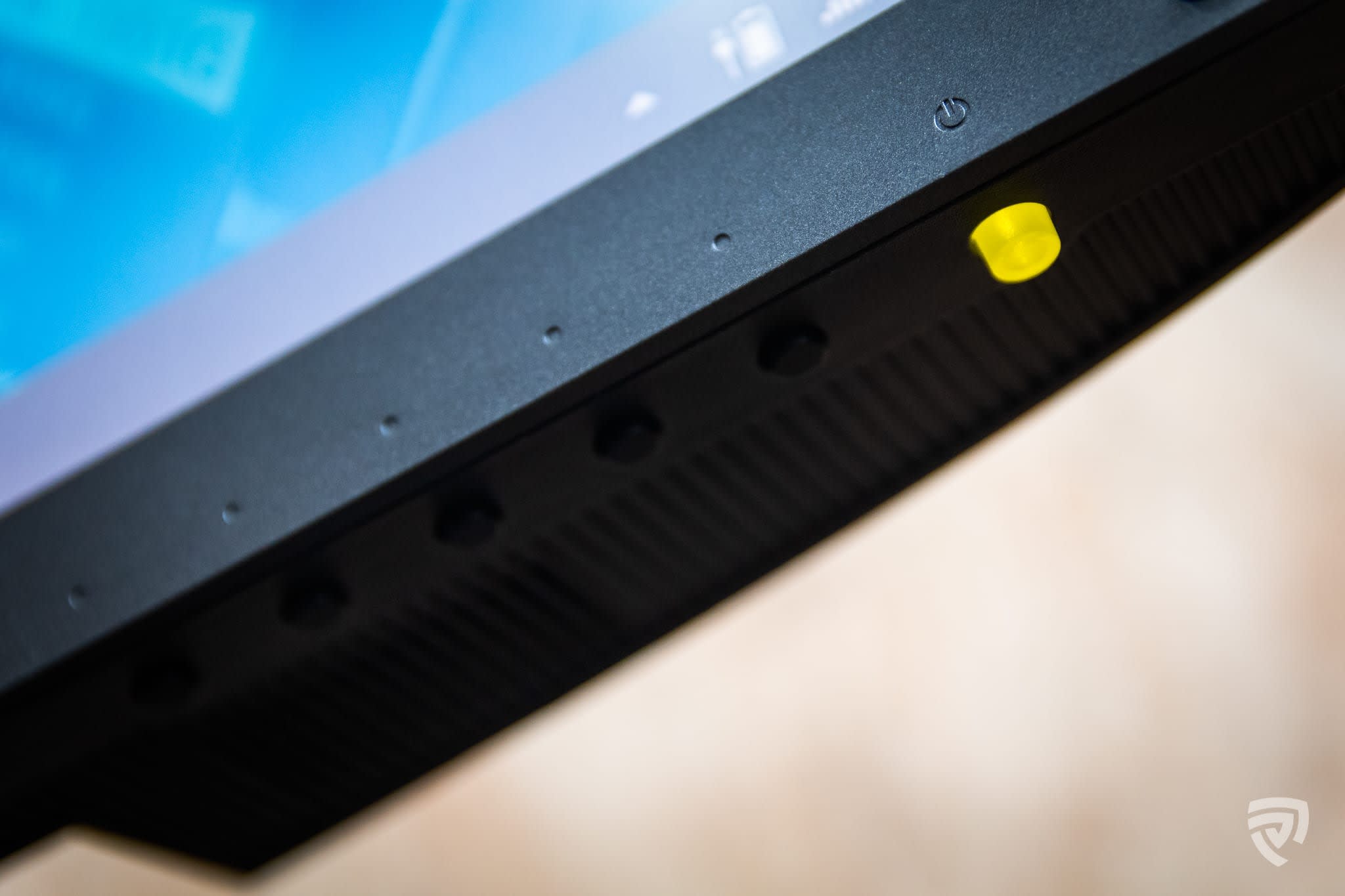 The controls of the monitor are located at the bottom right side of the bezel. Here, there's an LED-lit power button and the option to switch to different colour profiles according to your preference.
The true star of the show, however, is the HDR with B.I+ button which allows you to toggle HDR-emulation for non-HDR content, and the option to activate the Brightness Intelligence Plus feature to reduce any eye strain that might occur from looking at the screen.
Similar to most BenQ monitors, this model was simple to set up. Users will only have to attach it to the included stand using 2 spring-loaded screws and it is ready for use.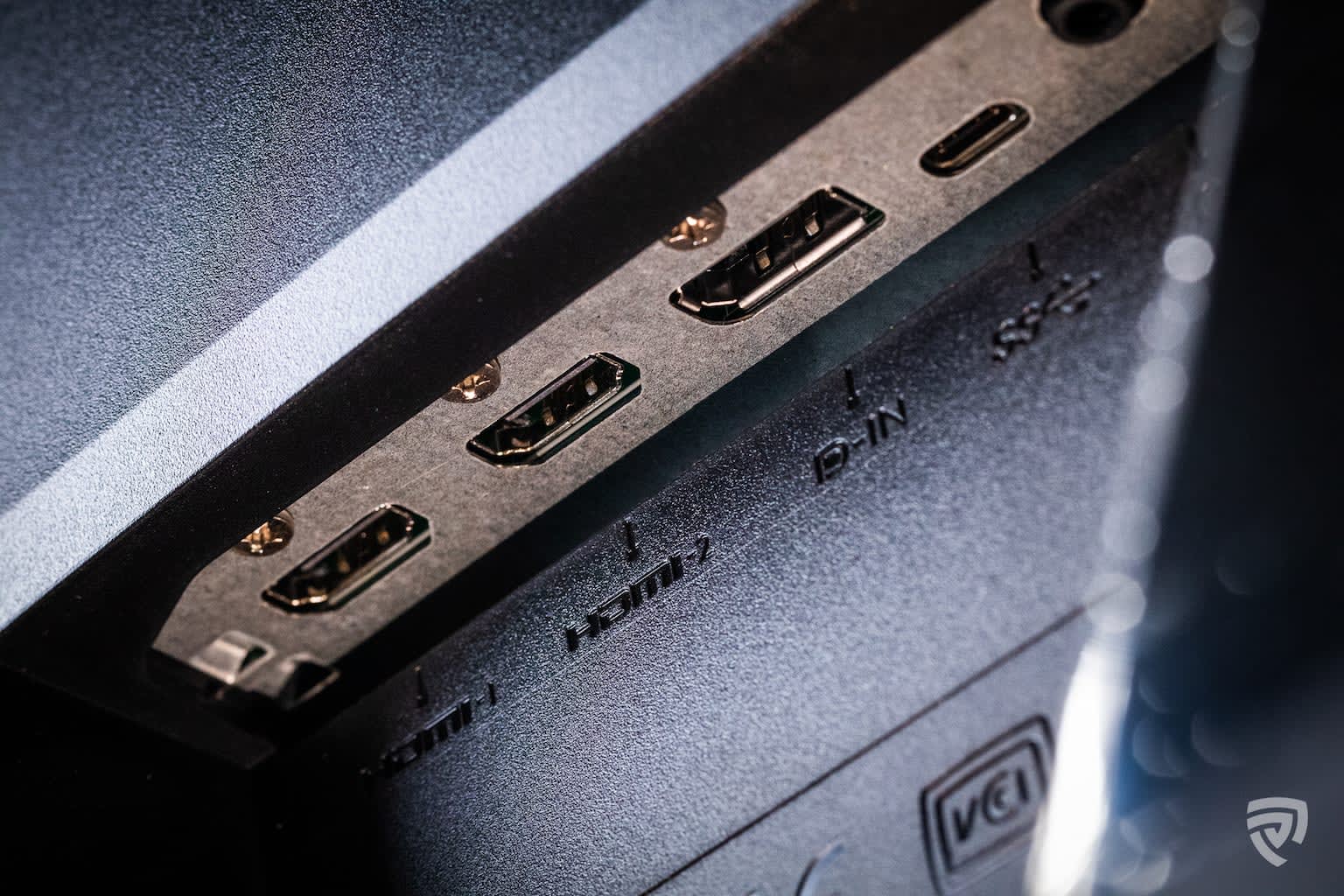 The monitor comes with a standard IEC cord and HDMI, DisplayPort, and USB-C cables included. Located at the bottom of the monitor is the input panel which allows for HDMI 2.0, DisplayPort 1.2 and USB-C connectivity. While the monitor's stand does not allow for swivel or height adjustment, tilt adjustment is possible - 15° back and 5° forward.
BenQ EW3270U

Screen Size

31.5-inches

Resolution

3840x2160

Aspect Ratio

16:9

Refresh Rate

60Hz

Response Time

4

Connectivity

HDMI 2.0, DisplayPort 1.2 and USB-C

Tilt (down/up)

-5˚ - 15˚

Brightness

300 nits

Electricity (Consumption)

76W

Weight (Gross)

10.2
PERFORMANCE
When our unit came, we noticed that the colours on-screen was over saturated and required colour calibration. However, as an HDR monitor, it did well to expose both highlights and shadows at the same time, resulting in an expanded range of exposure. Of course, it is notable that while HDR-emulation helps certain images to look better, true HDR content still looks best. The 11 picture modes (togglable via the control panel) also allowed for a variety of on-screen brightness, with the default Standard mode displaying maximum brightness. Other options included HDR, Cinema HDR, Game, Photo, Low Blue Light, etc.
When turned on, the built-in Brightness Intelligence Plus mode also activates a sensor to detect the surrounding lighting conditions to automatically adjust colour temperature and brightness. While this may be helpful in certain situations, it might be preferable to leave this off when gaming as you would not want your visuals to alter spontaneously.
Moving visuals/frame rate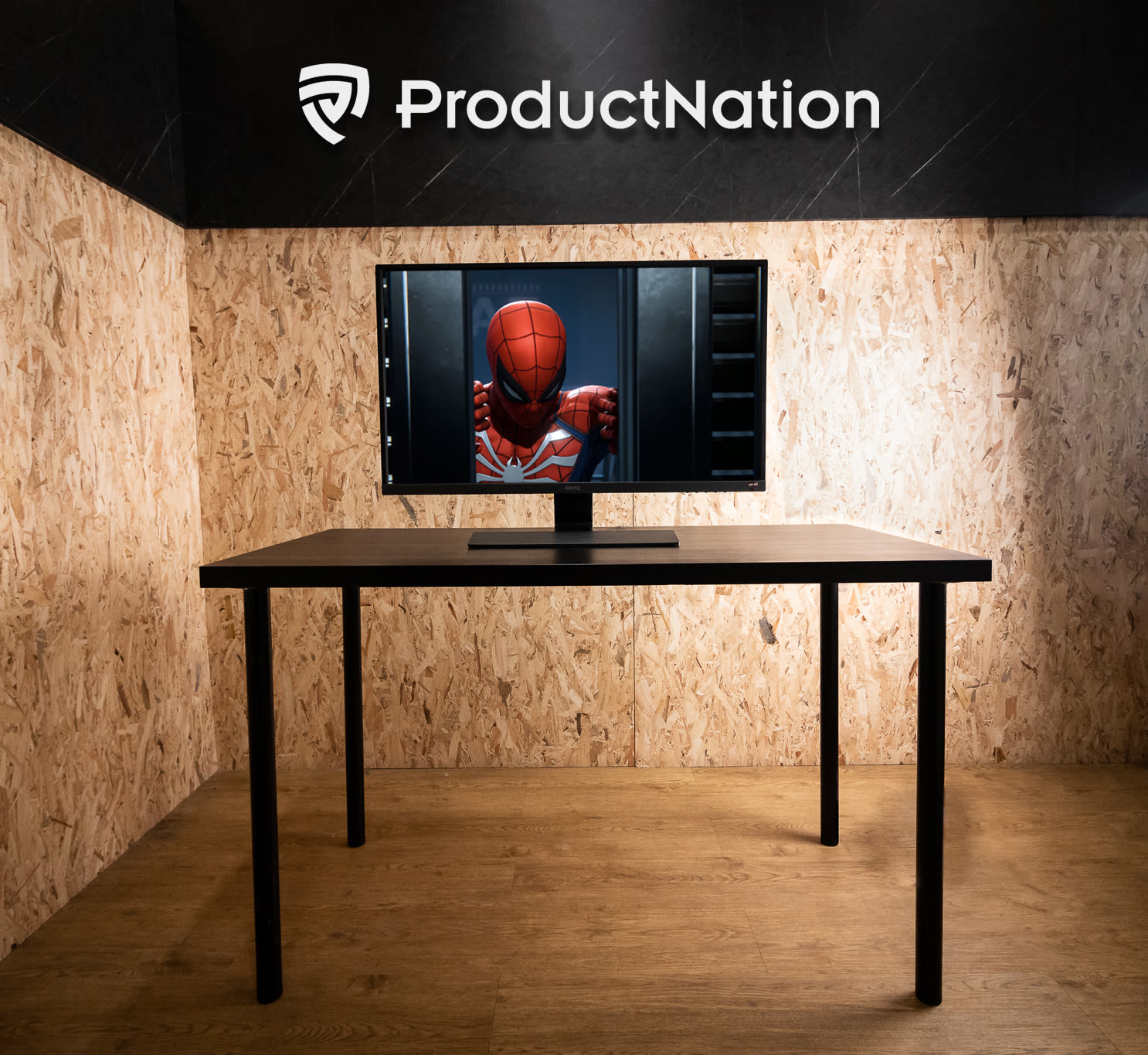 The BenQ EW3270U having a maximum refresh rate of 60Hz might seem low when compared to other 4K HDR monitors that are offering refresh rates of up to 144Hz. However, casual gamers will find that this does not affect their gaming experience substantially as monitors like the latter are rare, and most 4K monitors do not exceed 60Hz. When gaming at 60fps, ghosting does not occur and what you'll get are visuals that are smooth and consistent. 
Although, if you're looking for a good gaming monitor in Malaysia albeit a smaller in size, consider the BenQ Zowie XL series, monitors made specially made for eSports.
There is no doubt that this monitor is sharp in all the finest ways. However, it is not ideal when it comes to daily office work as the screen is slightly oversized for a desk and can be too straining on the eyes if you sit too close. Fortunately, BenQ's Eye-care technology helps to reduce the glare of the screen and can therefore still be used for office work if you don't mind how overwhelming it might be at times.
CONCLUSION
Our photo & video editing team loved the EW3270U as it allowed them to set it to a flatter picture profile when editing content. This resulted in more true-to-life results as colour correcting and grading was possible.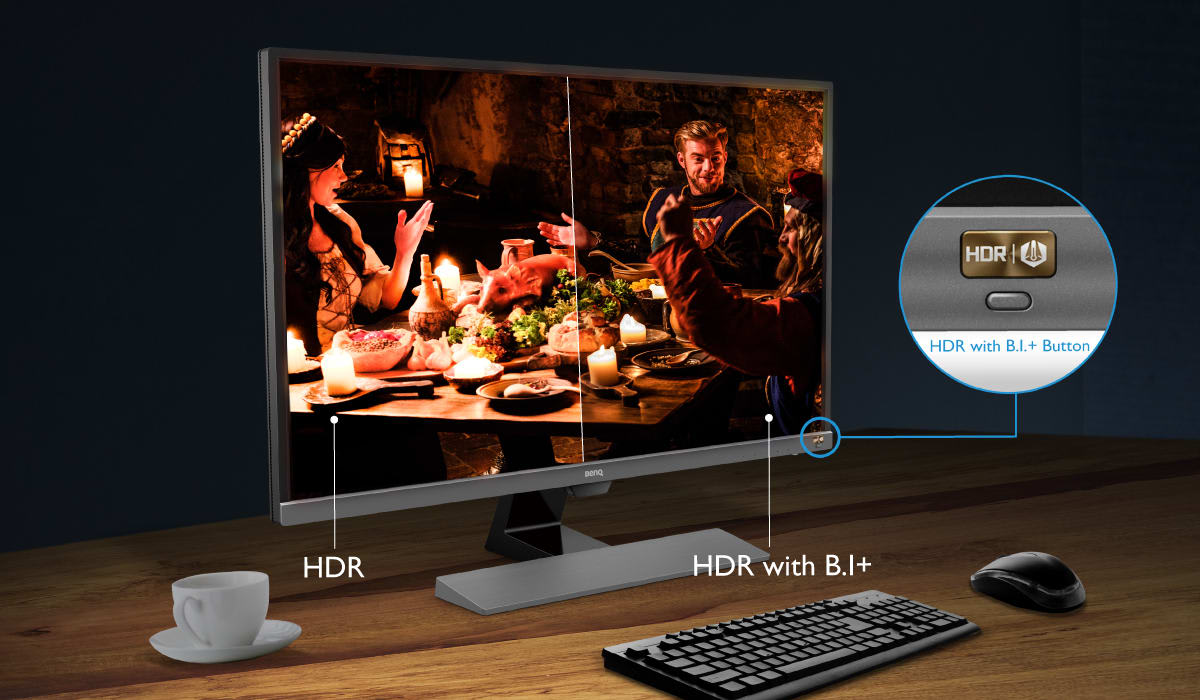 In terms of gaming, the monitor's size, specs and resolution serve especially well for PS4 Pro and a 4K HDR Console like the Xbox One X. Casual gamers will also be easily taken to it. However, we personally felt that the monitor does less for competitive gaming as you'll want to be able to take in the entirety of your screen in one glance. If you are using it for competitive purposes, we would recommend sitting at a distance.
There are no complaints when it comes to how remarkable Ultra HD is for games and content that supports 4K. Watching movies in 4K on the monitor was truly an immersive experience, but it might not be ideal if there are multiple viewers as the monitor does not have IPS, and viewing angles can heavily affect this experience.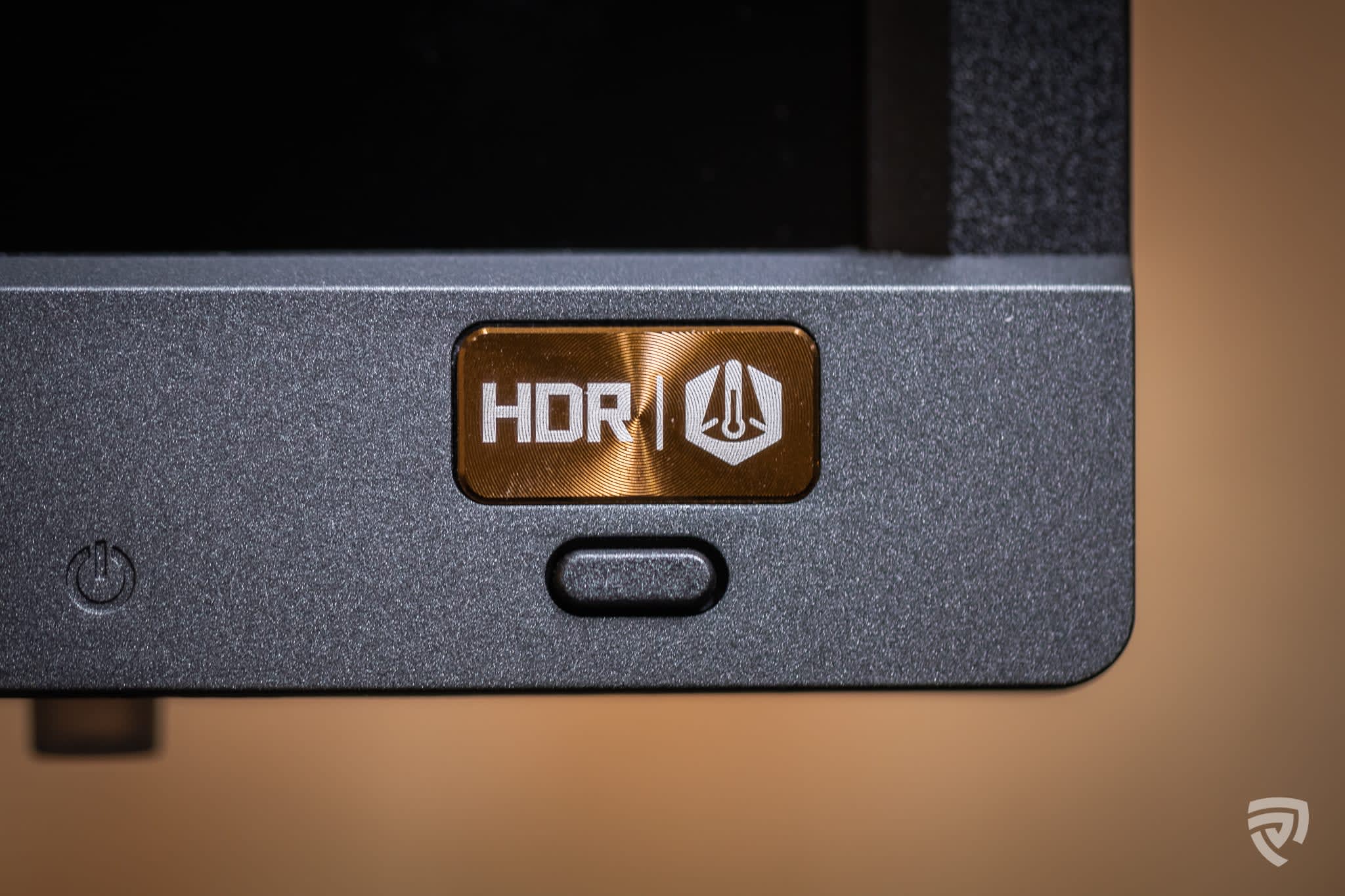 The HDR feature might also not be for everyone as we noticed that when switched on, there was a tendency for the feature to remove contrast from images, resulting in them looking flat. Despite this, we found that the HDR mode was friendlier on the eyes.
With certain improvements made, we have no doubts that it will be easy to be fond of this feature. On the other hand, the Brightness Intelligence Plus mode was quite good as it altered on-screen brightness and temperature according to the environment. This is especially helpful when you are dealing with a 32-inch monitor.
Who is this monitor suitable for?
Essentially, with 4K-resolution and HDR10 compatibility, this monitor, while not exactly on-par with certain high-end monitors, does come quite close. This makes it a good fit for casual gamers who are looking for a boost in quality and an all-around immersive experience. 
The BenQ EW3720U retails at RM 2,449.00 and can be bought at BenQ Malaysia's Official Lazada Store.
Disclaimer: The pricing shown is just a good indication of how much these products are worth. The prices could change based on the e-commerce promotions that are going on. If some of the products are not available, do email us at [email protected] Thank you! From

RM0.00
Check BenQ EW3720U price below:
add_circle
Comes with BenQ's Eye-care technology
add_circle
Ultra HD makes viewing 4K content enjoyable
add_circle
No ghosting when gaming at 60fps
add_circle
Brightness Intelligence Plus works great when not gaming
remove_circle
Might not be suitable for competitive gaming
remove_circle
HDR feature tends to make visuals appear flatter
remove_circle
Not suitable for office work
remove_circle
May require colour calibration
This 32-inch monitor boasts 4K-resolution and HDR-technology that produces clear visuals to result in an immersive experience. It is especially suited for casual gamers and watching movies.