You don't have to be a skincare aficionado to know about The Mentholatum, a name popularly known to be synonymous to health care products. While many of their products are commonly found in our local drugstores, a new range of products has just been introduced in Malaysia. And what makes all of this exciting is that this is none other than one of Japan's most popular whitening skincare brand - Melano CC.
Housed under the Rohto-Mentholatum brand which houses Hada Labo as well, the launch of the Melano CC range of products includes Japan's No.1 whitening essence, Melano CC Brightening Essence. Alongside this will be the Melano CC Brightening Lotion and the Melano CC Brightening Mask. 
Disclaimer: the Melano CC range is now available at 15% off. Every purchase of the Brightening Essence comes with a free Brightening Mask too! Shop at hermo.my.
As Asians, it's common for many of us to want spotless fair skin. Hence, with users all around the world singing praises for the Melano CC Brightening Essence, there was no way that we'd pass on trying it out ourselves. Did this product do what it claimed to do? Read on to find out more!
What makes Melano CC so effective?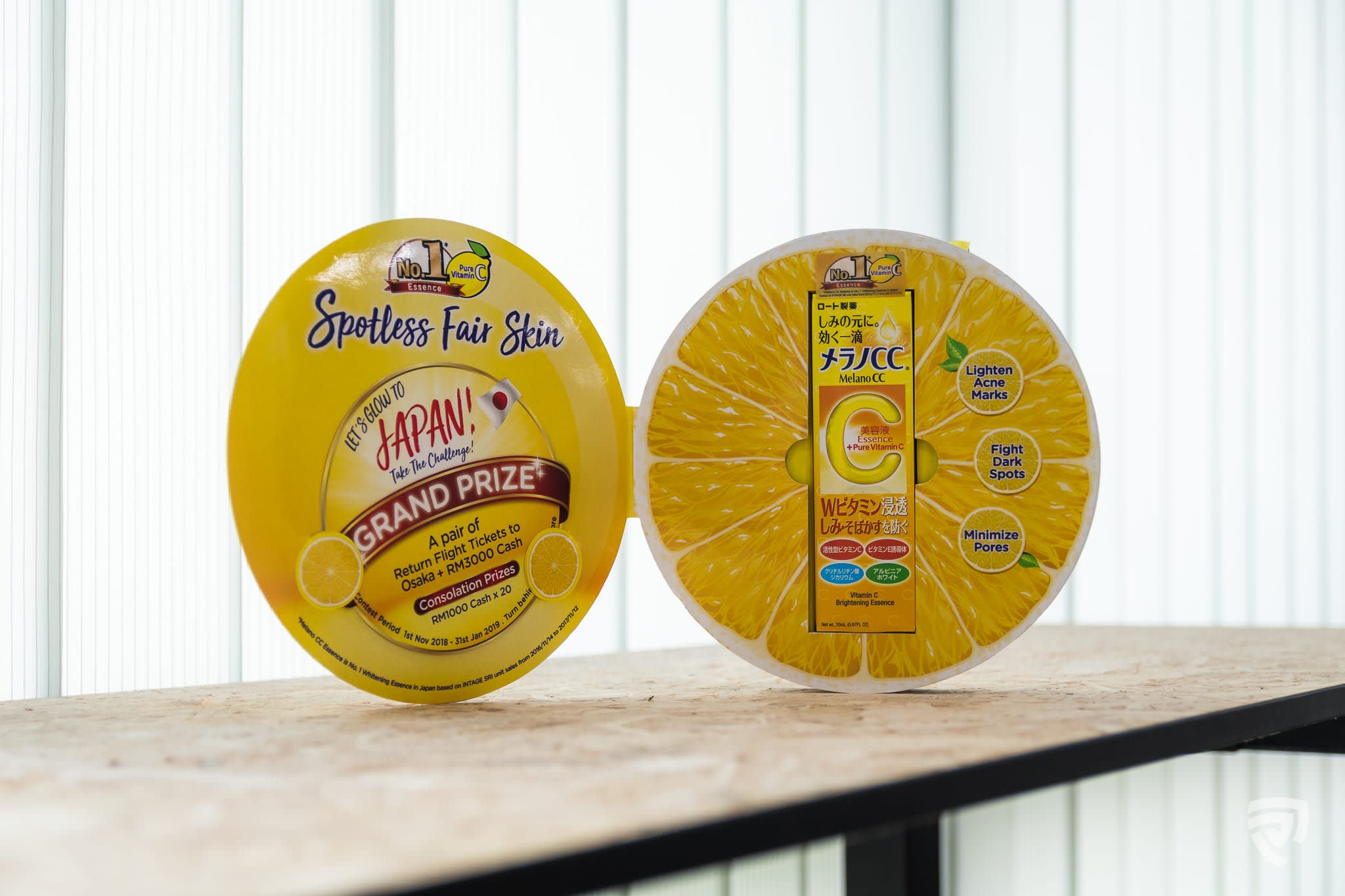 While many products include Vitamin C in their list of ingredients, they might not be effective. This is because pure Vitamin C is highly unstable and can oxidise and degrade easily. As a result of this, oxidised Vitamin C doesn't only work in contrary to cause redness and skin irritation, it also turns into a yellow colour that is capable of staining clothes, towels, etc. Thus, why it is important to find products such as Melano CC which has been well formulated with high-quality Vitamin C.
An easy way to ensure that the Vitamin C product you are using has not degraded and oxidised is by choosing products with colourless formulas. This is advisable as colouring can hide any oxidation which would ultimately render the product ineffective.
Melano CC ensures their products deliver results via 2 methods: 1) a packaging that prevents oxidation, and 2) a formulation that stabilises the Vitamin C content in the product.
Packaging unlike any other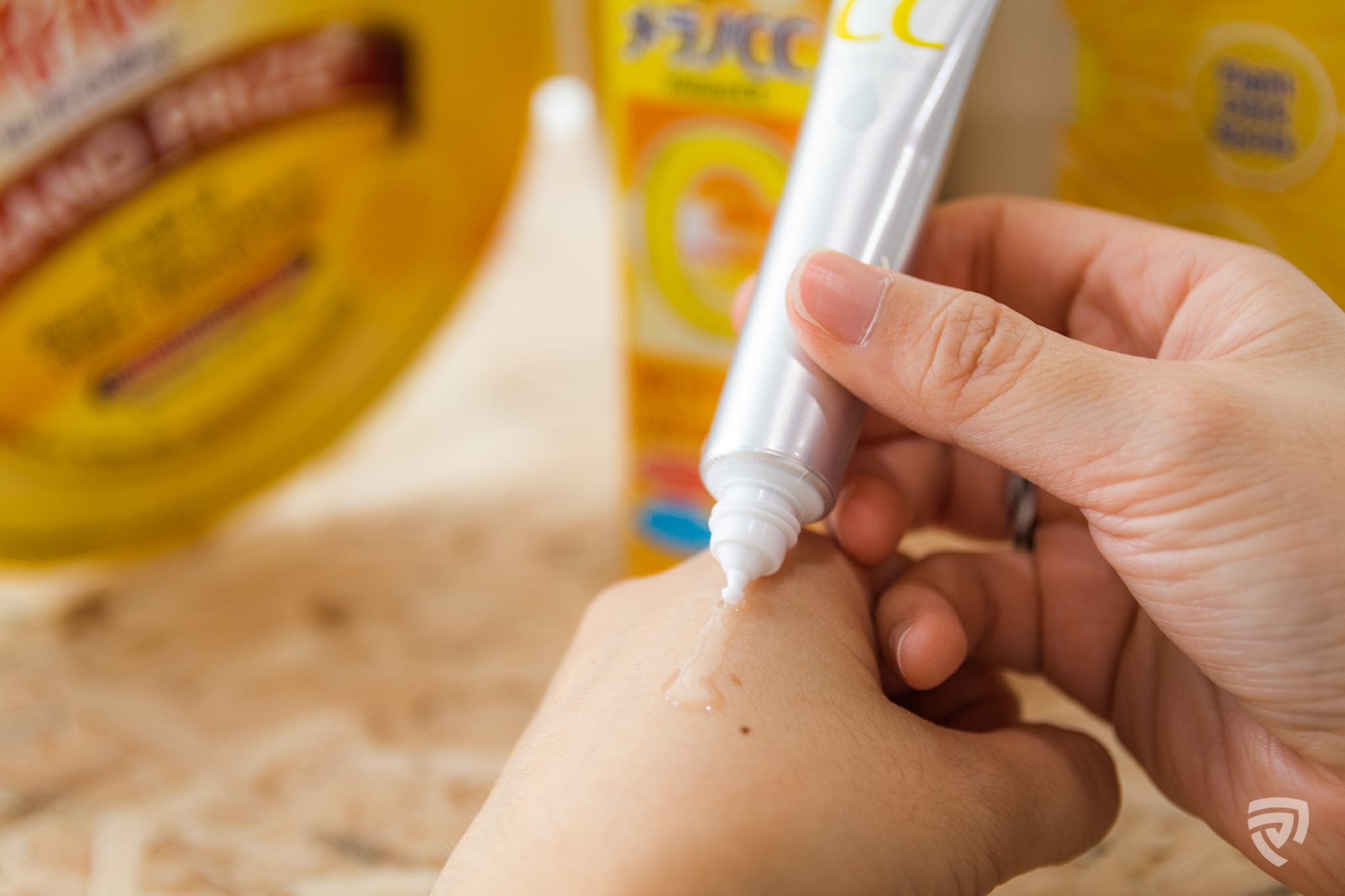 As one of the most effective forms of Vitamin C, L-Ascorbic Acid acts as the key ingredient in the Melano CC essence. To ensure that it remains stable, the essence comes in an aluminium tube with a special nozzle that keeps it air-tight. As the product can only be dispensed when the tube is squeezed, it remains fresh, colourless and unoxidised. This makes the Melano CC essence differ from most serums which would usually come in a dropper bottle.
A perfected formula that delivers results
Apart from stabilising the Vitamin C content found in the Melano CC essence, the formula features a unique high penetrating technology which enables it to penetrate through the layers of the skin to suppress the formation of melanin.
Additionally, by combining pure Vitamin C with powerful antioxidants such as Vitamin E and Alpinia Seed Extract, as well as the anti-inflammatory properties of Dipotassium Glycyrrhizinate, maximum efficacy is achieved to deliver enhanced whitening results.  
So, does it work?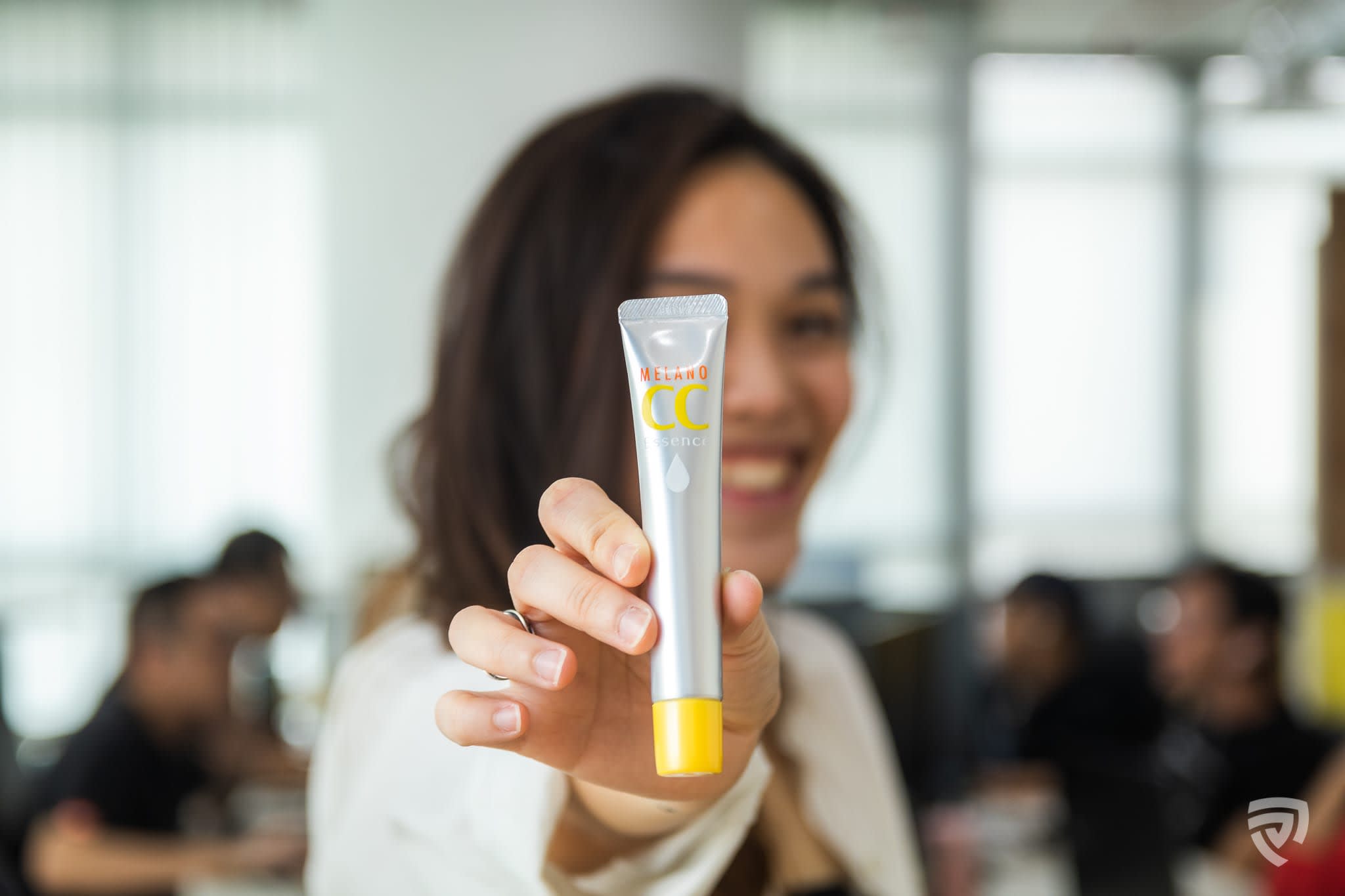 Serums are generally lightweight. However, the Melano CC Brightening Essence is probably the lightest serum I have ever tried. Squeezing the tube releases a trail of transparent liquid that goes on oily at first, but dries matte. Especially runny, the consistency and citrusy scent of the product might not appeal to everyone. Fortunately, this doesn't pose as an issue as the essence sinks in quick and the smell soon disappears.
What I found to be particularly interesting was the warm sensation that is created when the product is massaged into your skin. It can be applied either to the entire face or used as a spot treatment for individual spots and scars that you are looking to lighten.
For me, I started by using it on my entire face to see if it would help to brighten my complexion. After a month of regular usage, I've noticed that while I look slightly fairer in general, the essence has not done much to help lighten the appearance of spots on my skin. Perhaps what might be required is a spot treatment instead.
Despite this, the product did not cause any irritation, and my skin took to it quite easily. As with most skincare products, consistency is key and results might differ with prolonged usage. Results will also vary according to the user. Hence, my verdict and recommendation to anyone interested is to still try it out, and stick with it for a period. After all, there must be a reason why it is highly popular among skincare enthusiasts.
How to use Melano CC's products?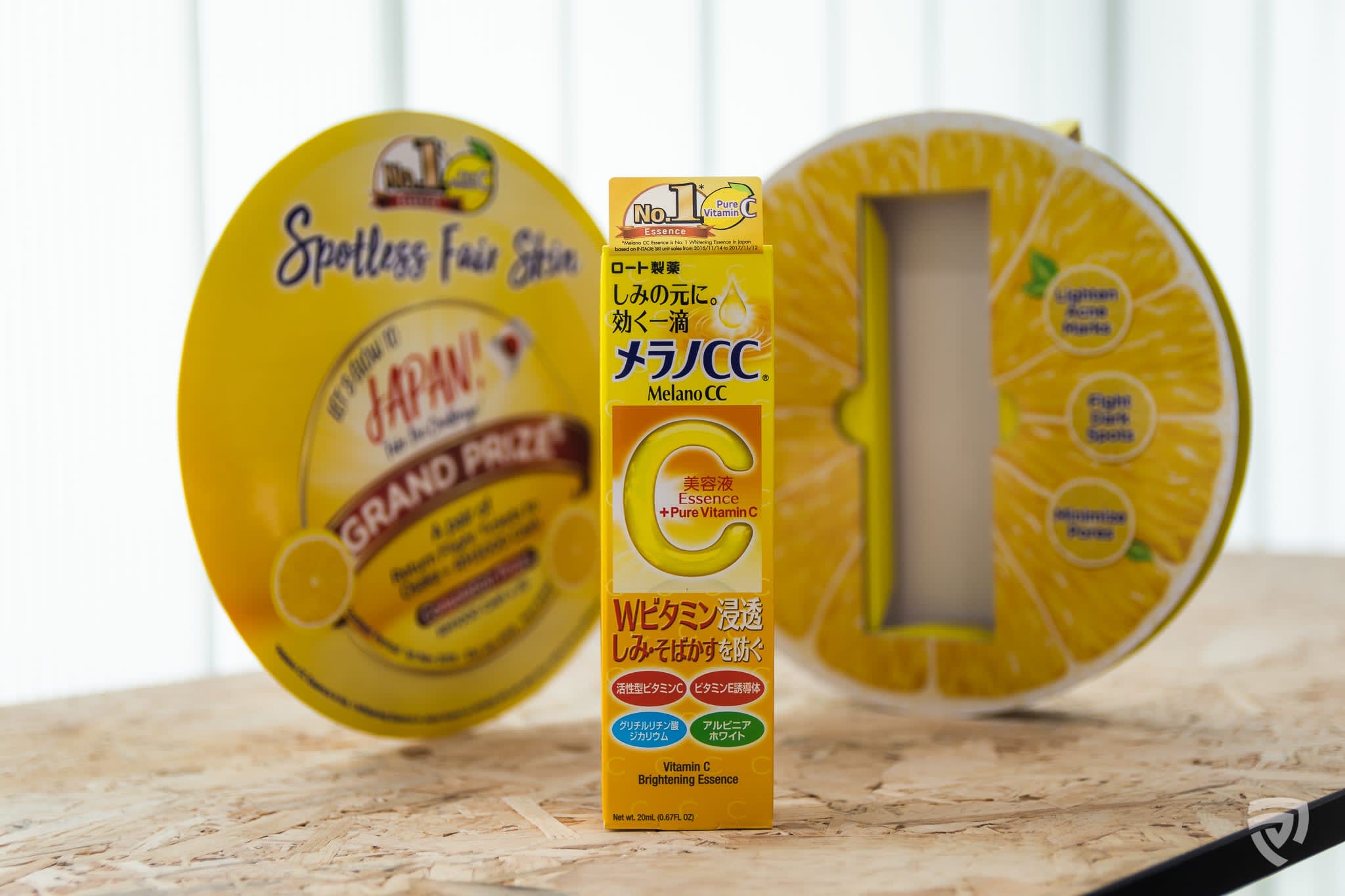 Whether you're looking to even out your skin tone, lighten dark spots and acne scars or minimise redness and increase suppleness, Vitamin C is helpful in all of it. For maximum results, the 3-step regime of applying Melano CC Brightening Essence first, followed by Melano CC Brightening Mask and then Melano CC Brightening Lotion is highly recommended.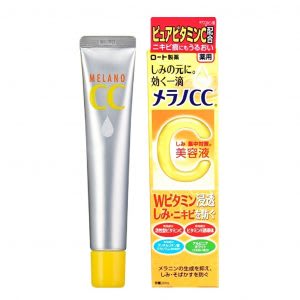 From

RM50.15
Check Melano CC Vitamin C Brightening Essence price below:
add_circle
Colourless formula
add_circle
Great packaging
add_circle
Non-irritating
remove_circle
Results may vary according to individuals
The Melano CC Brightening Essence is a stable form of vitamin C that has been popularly claimed to even out skin tone, lighten dark spots and reduce acne scars. The packaging keeps it from oxidising easily - ensuring its effectiveness!