TV's are not what they used to be. Gone are the bulky cathode ray and back projection sets which have since been replaced by slim profile LCD, Plasma and LED flat panel sets.
As prices of TV's continue to plummet more and more users are on the market for a large screen TV set. Once you get your set, you'll have to get a good TV cabinet to go along with it, whether you intend to wall-mount your TV, or just let it stand.
Getting a suitable cabinet will blend in your TV with its surroundings while providing basic cable management and adequate ventilation. With that, here are some great cabinets to complete your entertainment hub.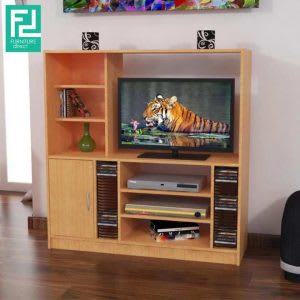 Check Furniture Direct EH7444 LCD TV cabinet price below:
If you want the ultimate place to have your gaming centre, Furniture Direct's EH7444 can hold a modern LCD TV's up to 40 inches in size. With multiple TV storage racks and multi-storage compartments, this would go exceptionally well with game consoles such as the PS4 and XBOX 360 with additional space for a DVD player and amp.
The top tier can be used to house your sound bar or additional speakers for even more enjoyment. This MDF cabinet requires some assembly so be forewarned.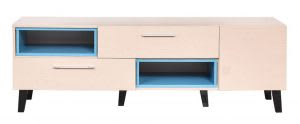 Check CROWN Brueno A689 Modern TV Cabinet - Ivory Maple (5ft) price below:
This 5-foot (160cm length X 41.5cm depth X 52cm height) cupboard style TV cabinet from Crown Bueno is a good match for modern flat screen TV's. The cabinet features 2 drawers and 1 main compartment door in a stylish design. Rest assured, any TV size can fit into cabinet that's made of recyclable amino coated paper laminate particle board.
Although sturdy and tough due to the nature of the construction material, care must be taken not to wet its surface instead. To clean, use a dry piece of cloth or wiping tissue.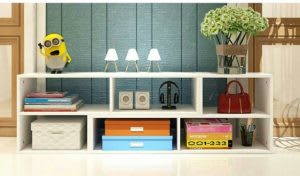 Check Premium Flexible TV Cabinet, Deco Cabinet Or Storage Cabinet Set price below:
This chic and simple TV cabinet has adequate strength to hold the weight of your TV set if you decide to use it as a direct stand cabinet. With ample space, the cabinet is a combination of 2 large size cabinet which can be adjusted from 110-218cm in length according to the size of your TV and style preference.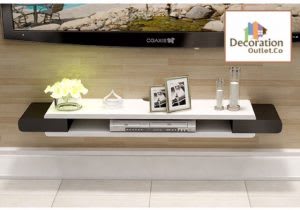 Check LAICA TV Cabinet price below:
This hanging cabinet set from LAICA will fit in well with any wall mounted flat panel television set. It's designed to use as minimum space as possible while providing adequate room for your set-top boxes and other TV accessories.
In terms of built, the cabinet is made of high gloss wood particle board with a shiny melamine veneer so that it will fit in with most modern surroundings. As it will be mounted directly to the wall under your TV, it will be suitable for any TV of any screen size.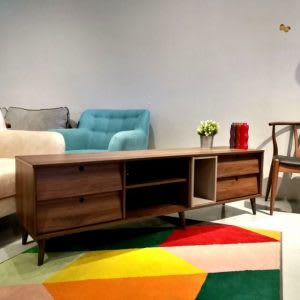 Check Abelia 6Ft TV Cabinet price below:
With a sleek and clean design, the Abelia 6 feet TV cabinet will go well with most bedroom décor. No need to worry about any mishaps as it's sturdy enough to hold the weight of even large-sized TVs.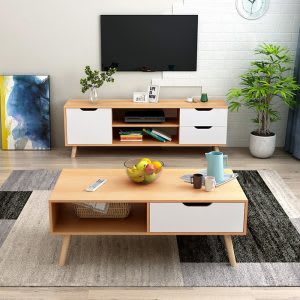 Check Cassa Lavio 4 Feet TV Cabinet Entertaiment Unit price below:
At 4 feet long, this CASSA LAVIO TV Cabinet will fit in most areas without compromising on quality. It has been designed to be sturdy enough to hold flat panel TV of up to 55" thanks to its solid industrial MDF with solid legs for extra support. The cabinet has ample storage with 2 open shelves and a set of drawers for your AV components and TV peripherals.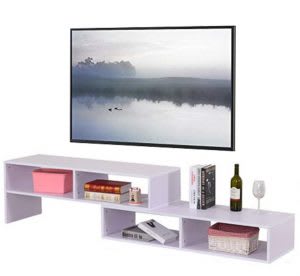 Check Furniture Direct FLEXI Multipurpose TV Cabinet Display Rack price below:
If you spent most of your money on your large screen TV but need to get a cabinet to go with it, then Furniture Direct's FLEXI Multipurpose TV cabinet may be the choice for you.
Boasting an ultra-modern design made from E1 particle board with an adjustable length from 80-140cm to suit a wide range of TV sizes, there's no denying the versatility of this product. The set requires some , but the manufacturer provides all the necessary instructions and tools so you won't have to worry.
Related articles