Most people these days rely on mobile devices such as laptops, smartphones and tablets to get work done. But does that mean the traditional desktop PCs has become a total relic? Well, far from it because they are much more powerful, and are in more demand now since there's a need for PCs to be a do-it-all device.
In need of a strong desktop computer to run all of your business needs? Here are the top recommended computing machines below.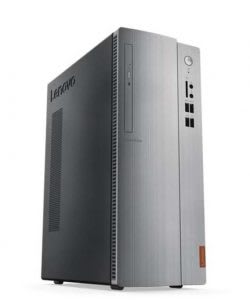 Check Lenovo Ideacentre 510-1LMI price below:
The Lenovo Ideacentre 510-1LMI desktop computer boasts an Intel i5-8400 six-core processor and a Nvidia GeForce GT730 graphics card, both of which are major performance-driven highlights that are built for speed. They are particularly ideal for multitasking including everything from running Office software to web browsing and video editing.
If that's not enough, this desktop computer doesn't disappoint when it comes to connectivity. For instance, it has 8 USB ports (6 USB 3.0 and 2 USB 2.0) that allows you to plug in different peripheral devices such as external hard drive and flash drive.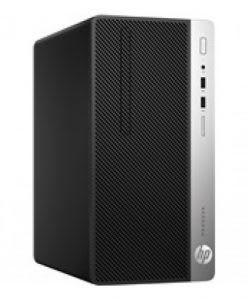 Check HP ProDesk 400 G4 MicroTower price below:
First things first, this sleek-looking desktop is compact enough to fit any office desk or workstation that doesn't take up a lot of space.
But, this HP ProDesk 400 G4 MicroTower isn't a slouch either. When it comes to performance, the desktop offers enough power even for heavy workloads with a speedy Intel i5-6500 processor, a 4GB RAM of memory and 1TB internal storage.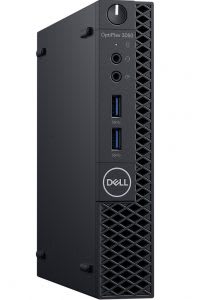 Check Dell Optiplex 3060 Micro price below:
One of the biggest advantages of using an all-in-one computer or better known as AIO is the space-saving design, which isn't as traditionally bulky as your average desktop. Among them that fits the profile is the Dell Optiplex 3060 Micro.
On the inside, it has all the essential specs needed to run a business: a faster Intel i5-8500T processor, a Windows 10 Pro 64-bit operating system, a 4GB RAM of memory and 1TB hard disk drive. Not to mention, there are enough ports from USB to DisplayPort to ensure fuss-free connectivity.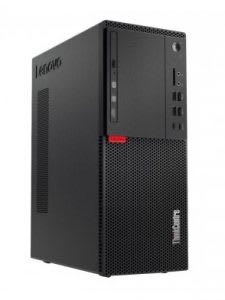 Check Lenovo ThinkCentre M710T price below:
The Lenovo ThinkCentre M710T is one of the company's M series specially targeted for working professionals regardless of office or home business use. It features a compact design where you can easily place it vertically or horizontally on your desk without taking up too much space.
This desktop PC doesn't shy away from performance either, thanks to the solid combination of the Intel i7-7700 processor and an 8GB DDR4 RAM. You will find plenty of USB ports and other ports on both of the rear and back of the desktop, allowing to enjoy multiple hassle-free connectivity whenever you need them the most.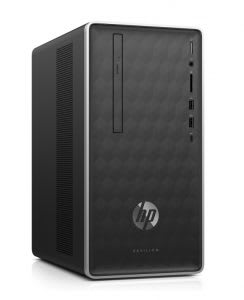 Check HP Pavilion 590-P0084D price below:
The HP Pavilion 590-P00884D is built like a workhorse, thanks to powerful specs that includes a hexa-core i7-8700 processor and a Nvidia GeForce GTX 1050 graphics card for faster and smoother everyday operation.
Not to mention, it comes with a 128GB PCIe-based SSD that helps to boost the overall speed of your desktop PC regardless of transferring files or running multiple apps.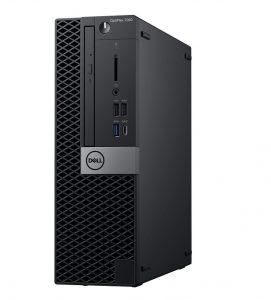 Check Dell Optiplex 7060 price below:
Save your desk space and enjoy minimum power consumption with the Dell Optiplex 7060, a small form factor PC that is specially built for portability. It runs a powerful Intel i7-8700 processor, offering enough speed designed for maximum productivity and lag-free performance.
And did we mention that the Dell Optiplex 7060 is also built like a tank? It even underwent a military-grade MIL-STD-810G test, ensuring your desktop lasts longer even after years of heavy use.
RM 3,449.00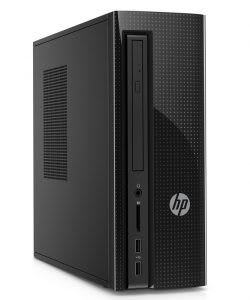 Check HP Slimline 260-A121d price below:
This budget-friendly desktop PC is suitable for every day, less-demanding basic tasks like running Microsoft Word software and simple web browsing. It has a slim design where you can simply fit on your desk or underneath with minimum fuss.
Under the hood, you get what you pay for with specs like Intel Celeron J3060 processor, a 4GB of memory and 500GB internal storage.
RM 930.00
Related articles