If you've ever found yourself looking in the mirror and worry about what seems to be wrinkles deepening on your face, we've got news for you. There's no magic spell that can rewind time. But there are anti-aging serums out in the market that can get you pretty dang close to it.
Have a look at these best anti-aging serums currently on the market and take your pick!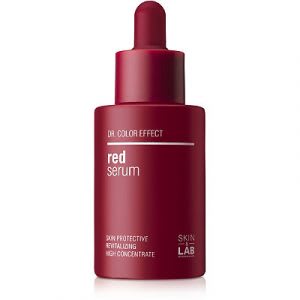 Check Skin&Lab Red Serum price below:
Serums are often linked to oily skin, but this is not always the case. Skin&Lab's Red Serum is the perfect example of this.
This product utilises a non-sticky yet deeply hydrating formula made up of phyto red complex (which fight signs of aging), Damask roses (for hydration) as well as niacinamide and adenosine (which reduce lines and wrinkles). The results: supple, youthful skin minus the grease!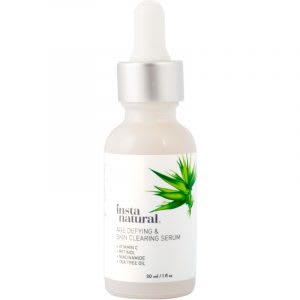 Check InstaNatural - Age-Defying & Skin Clearing Vitamin C Facial Serum price below:
Fine lines and acne might often be considered an unlikely duo, but it happens. And when it does, this product is here to help.
With both acne-busting components (salicylic acid, tea tree oil and niacinamide) and anti-aging components (retinol and vitamin C), this serum prevents and reduces acne while also diminishing the appearance of wrinkles and age spots.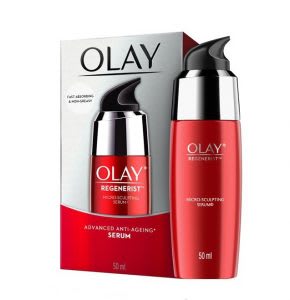 Check Olay Regenerist Micro Sculpting Serum (50mL) price below:
add_circle
Fast absorbing
add_circle
Refines texture and visibly reduces lines and wrinkles
add_circle
Very hydrating
remove_circle
Contains Fragrance
If you're looking for something a bit lighter on the wallet but heavy in terms of value, this is it.
Olay's famous Regenerist Micro Sculpting Serum is made of a unique Advanced Amino-Peptide Complex. It works together with Carob Fruit Extract to nourish the skin with anti-aging ingredients. The formula instantly absorbs through the skin layers to keep it bright and hydrated without clogging the pores.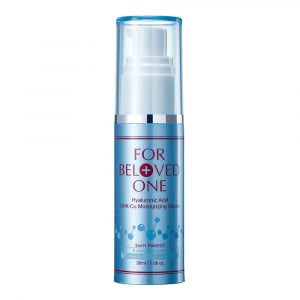 Check For Beloved One - Hyaluronic Acid GHK-Cu Moisturizing Serum 30mL price below:
If you're looking for ultimate hydration, you can't go wrong with hyaluronic acid. This serum from For Beloved One contains three types of them, such as moisturization. Combine that with GHK-Cu, and it contributes to the slowing down of the skin's aging process. You'll get smooth and youthful-looking skin that glows.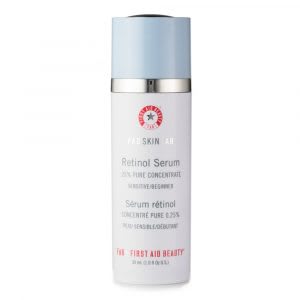 Check First Aid Beauty - Skin Lab Retinol Serum .25% Pure Concentrate 30mL price below:
The fact is, even people in their 20s can experience things like lines, wrinkles and age spots. Whether you're looking to reduce the appearance of aged skin or maintain it, there's no harm trying this famous serum by First Aid Beauty.
Containing a special Skin Saver Complex made of a variety of hydrating ingredients, this serum nourishes and soothes even the most sensitive of skin. At the same time, it uses retinol to blur the appearance of lines and wrinkles without irritating the skin.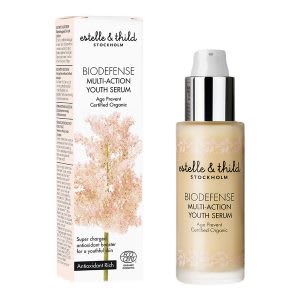 Check Estelle & Thild - Biodefense Multi-Action Youth Serum 30mL price below:
Estelle & Thild's Biodefence Multi-Action Youth Serum is a powerful vitamin-rich solution which uses the antioxidant-filled Nordic Superberry Complex to speed up skin regeneration. It also effectively delays the progression of wrinkles while preventing skin damage caused by free radicals.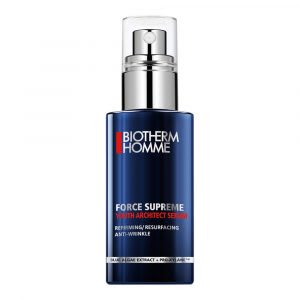 Check Biotherm Homme Force Supreme Youth Architect Serum price below:
Men, there's no need to be ashamed of using serums. This serum penetrates deep into the layers of the skin to heal and regenerate any damage that has occurred over time. All of that means firm, smooth skin to keep you feeling confident as you go through your daily activities.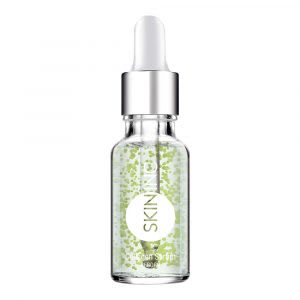 Check SKIN INC - Collagen Serum price below:
Collagen is an important component in the structure of your skin. This serum contains just enough collagen and elastin to plump your skin. Ultimately, it filters out fine lines and wrinkles while maintaining enough hydration for a glowing complexion that is firm to the touch.  
Look forward to a more youthful-looking skin, as well as reduced pores.
Related articles