The omega-3 fish oil contains EPA and DHA, hence why it's said to be good for the heart. It also supports eye and brain health, as well as reduces inflammation from muscle soreness. Fish oil is also beneficial in managing heart diseases and lowering blood pressure. Check out our list of fish oils that will benefit you.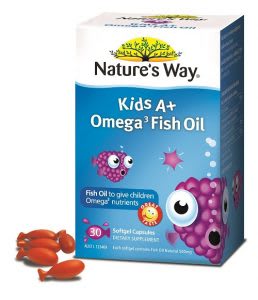 Check Nature's Way Kids A+ Omega 3 Fish Oil price below:
Fish oil is beneficial to a child's ability to learn. Hence why Nature's Way Kids A+ Omega 3 fish oil is crucial in their diet. It has a fruity taste and is easy to chew on, so getting your kids to consume it would be a breeze.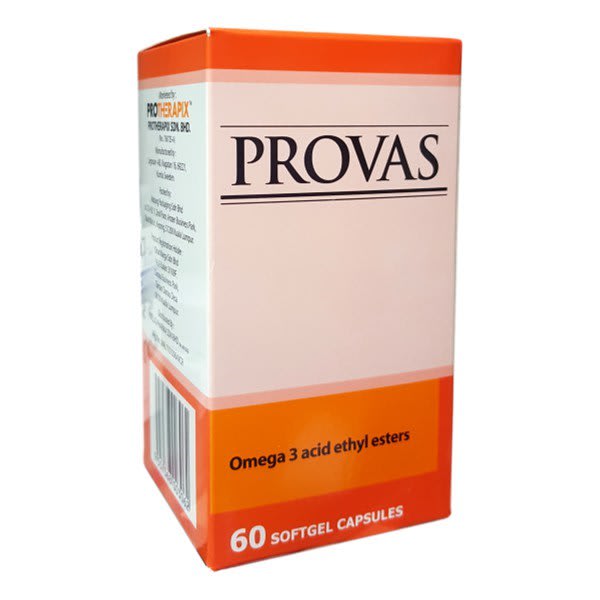 Check Provas Omega Fish Oil price below:
Sweden-made Provas Omega Fish oil contains 420mg of EPA and 300mg of DHA - the dosage that's highly recommended for pregnant ladies. DHA is essential for your general health and well-being, before and after pregnancy. It will benefit both you and your baby's eyes and brain development, as well as the central nervous system.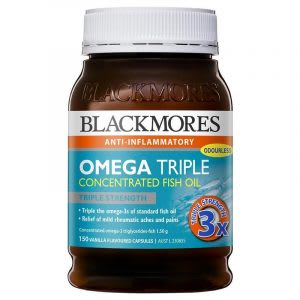 Check Blackmores Omega Triple Concentrated Fish Oil price below:
Fish oil plays an important role in fitness, especially men in bodybuilding. Blackmores Omega Triple Concentrated Fish Oil has three times the Omega-3 of a regular fish oil capsule. It helps to speed up muscle recovery, support testosterone levels, burn body fat and promote muscle growth.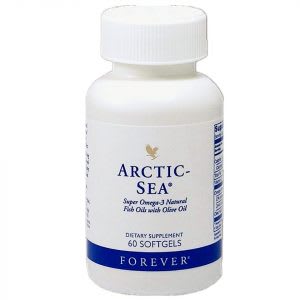 Check Forever Living Arctic Sea Natural Fish Oil with Olive Oil price below:
Arctic Sea Natural Fish oil with Olive Oil is mercury-free and is the perfect choice for elderly women.  Fish oil helps in maintaining healthy blood cholesterol, supports proper joint function and circulatory system. It also assists in speeding up metabolism which is helpful to elderly women.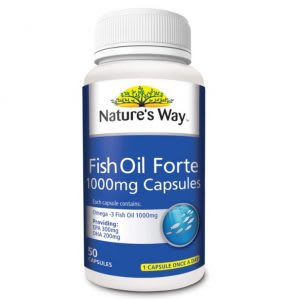 Check Nature's Way Fish Oil Forte price below:
Nature's Way Fish Oil Forte has no soy, added sugar, starch, yeast and artificial colouring. With 500mg of EPA+DHA, it helps your eyes and brain to function well. The recommended dosage for an adult is 500mg of EPA+DHA; it's made especially for women with severe PMS, as it eases their symptoms.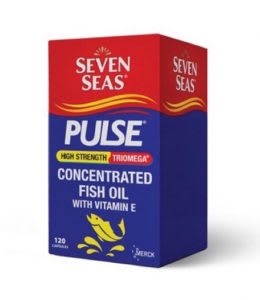 Check Seven Seas Pulse Concentrated Fish Oil price below:
Seven Seas Pulse contains high-strength of Triomega and 4mg of Vitamin E. There's 520mg of DHA and six types of Omega-3 Fatty Acids. It's great for good health maintenance, and it also lowers triglycerides and cholesterol levels. This fish oil also reduces your risk of developing heart diseases and is also an effective treatment for arthritis.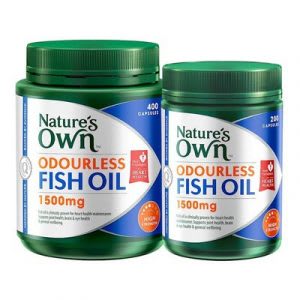 Check Nature's Own Odourless Fish Oil price below:
Nature's Own fish oil is high in quality; it has been tested for heavy metals and pesticides. If you have concerns about the fishy aftertaste and burps, then this odourless formula reduces that reflux completely. Now you have every reason to include fish oil into your diet.
Disclaimer: The pricing shown is just a good indication of how much these products are worth. The prices could change based on the e-commerce promotions that are going on. If some of the products are not available, do email us at [email protected] Thank you!