Check out our entire experience in the video below!
We're probably not the only ones in the boat for this. For the team at ProductNation, with the new year being 7 weeks away, the situation seemed bleak on us meeting our 2018 resolutions of getting fit and losing weight. But that was what we thought, until we were sent to REBEL Bootcamp.
REBEL Bootcamp runs HIIT-based (High-Intensity-Interval-Training) fitness programmes for people who are looking to get stronger and keep their health in check. These are done outdoor, military style. Training sessions are held daily in the morning and evenings, at multiple locations across the Klang Valley.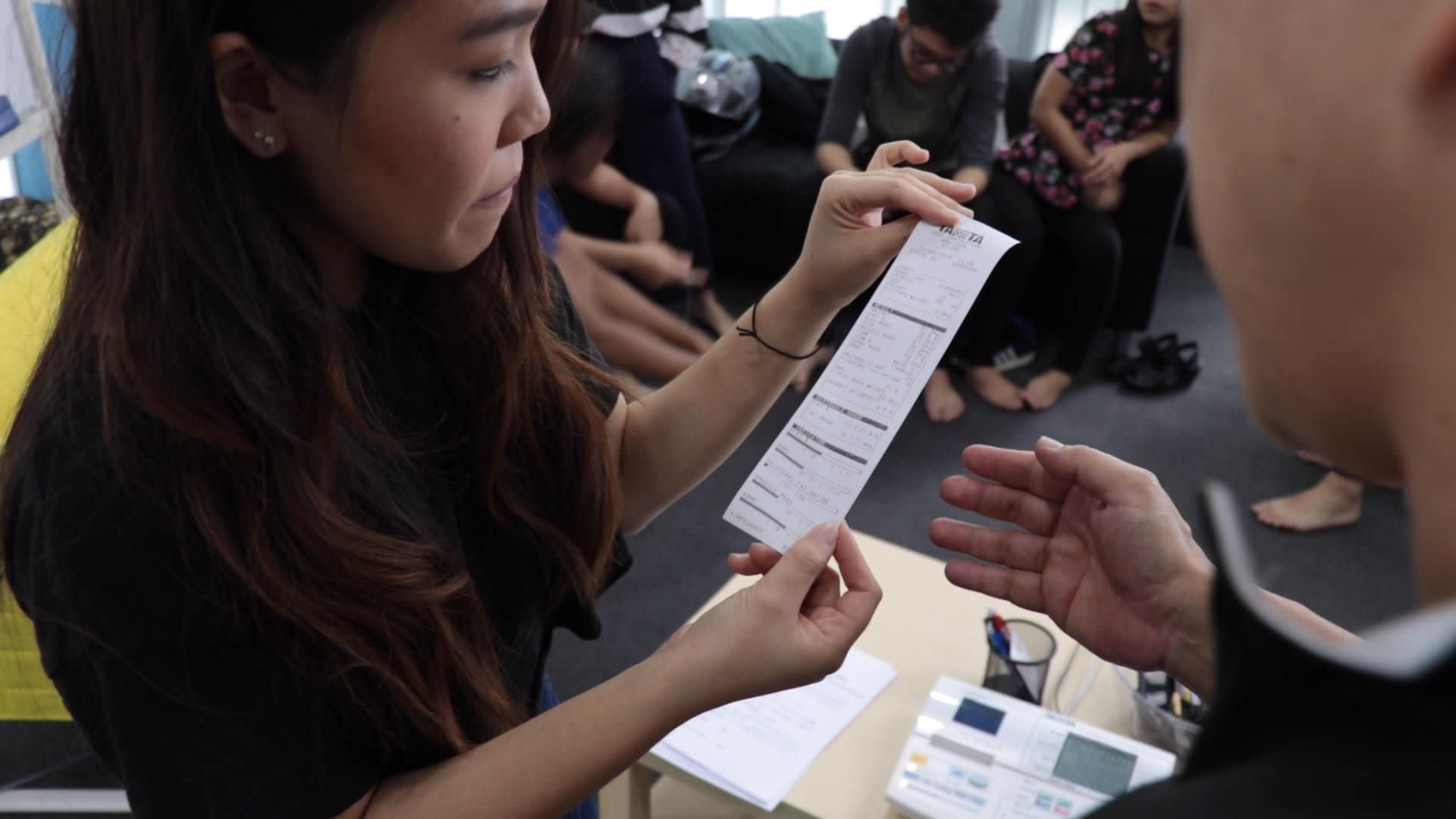 Prior to our first session, the team from REBEL came by our office to brief us on what to expect. Apart from answering our questions, they conducted a body composition analysis for each of us. This informed us of our weight, fat mass, muscle mass, visceral fat rating, metabolic age, etc.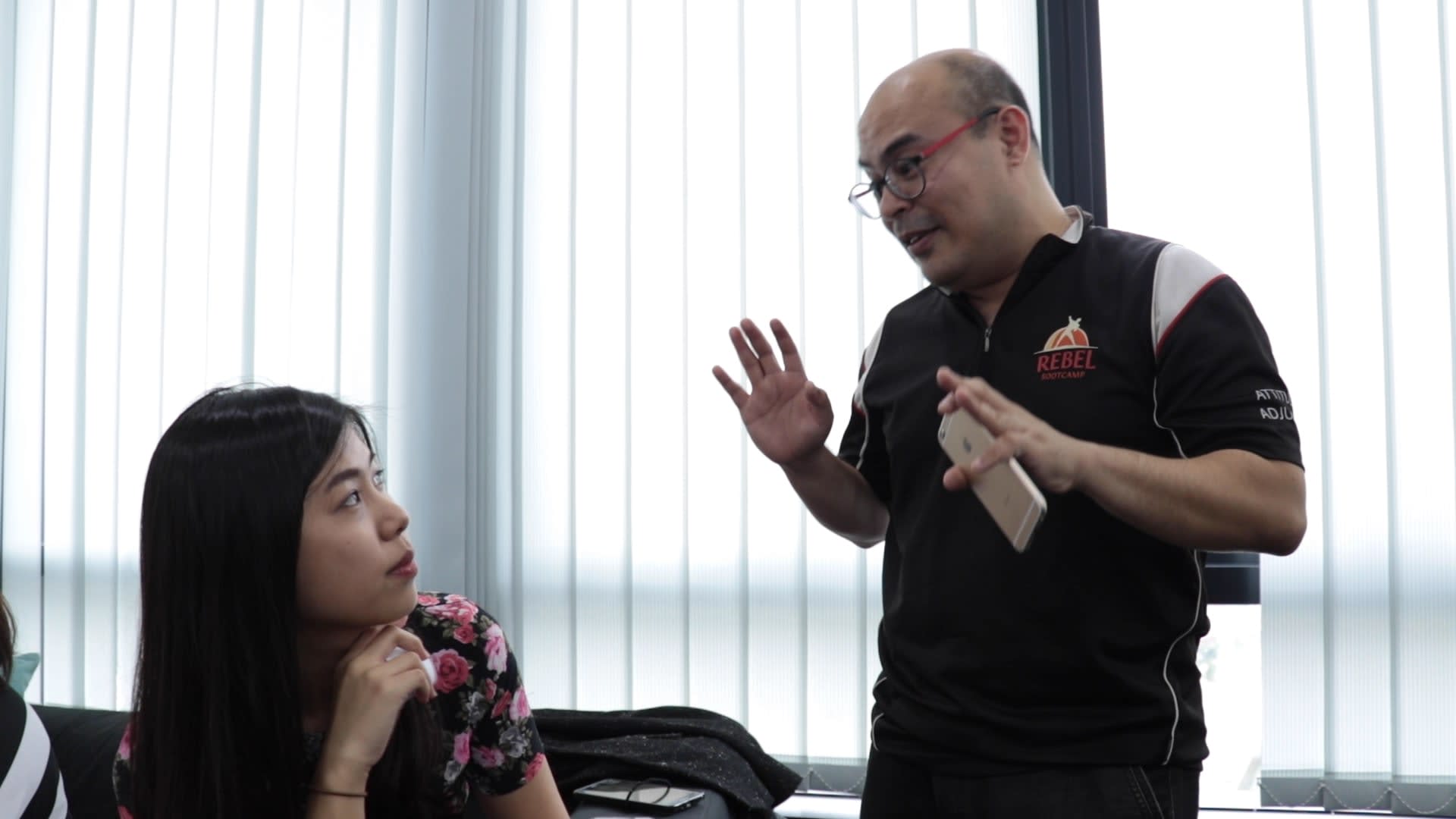 Naturally, all of us had goals that we wanted to work towards. But being aware of the state of our bodies gave us clearer pictures of what to focus on, whether it was to lose weight or gain muscle mass.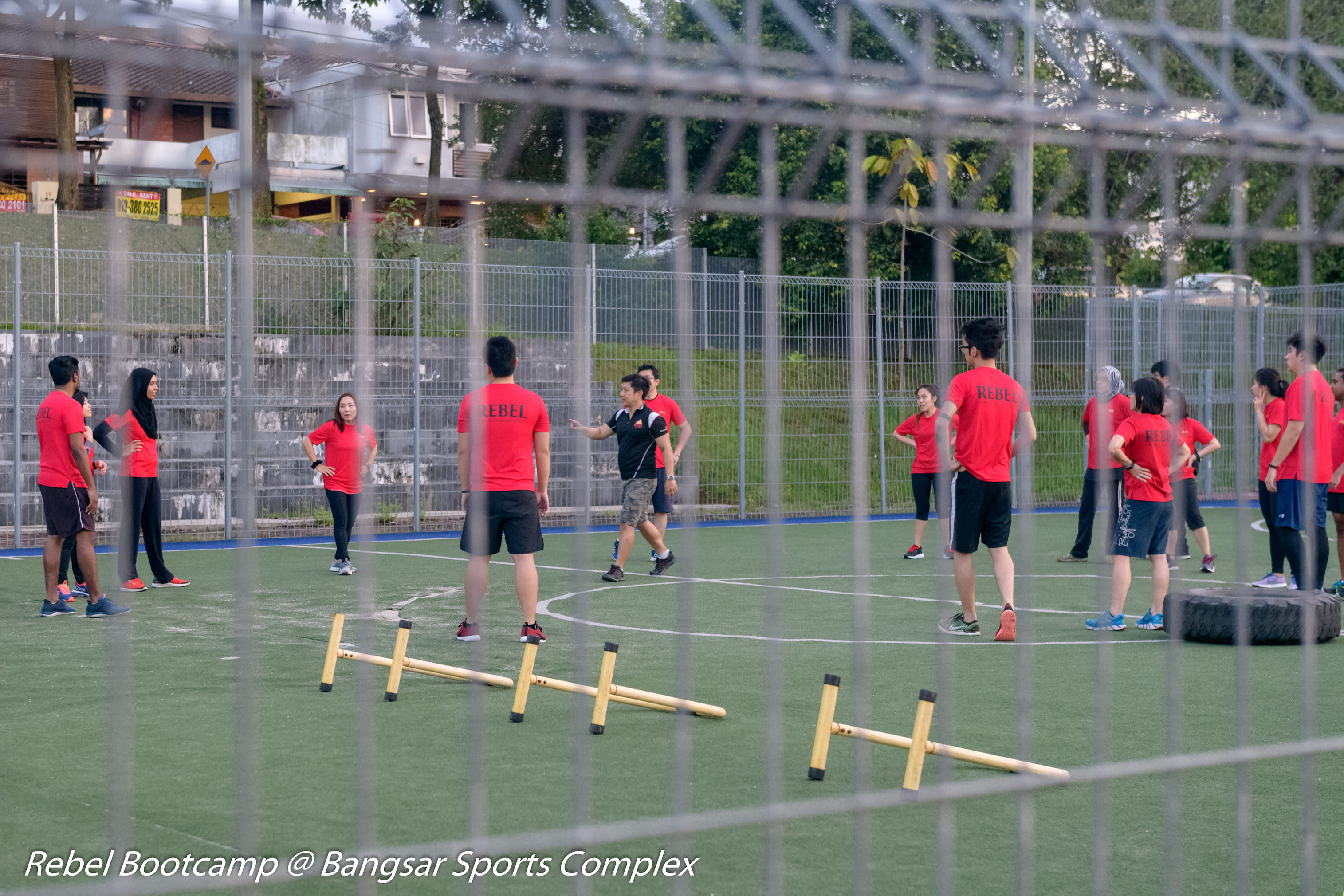 And so, it was on a certain Wednesday morning that our team attended our very first training session. We showed up at the Bangsar Sports Complex for the 6.45am session, eyes half closed, doubtful of our fitness abilities, yet excited.
What does a REBEL Bootcamp session consist of?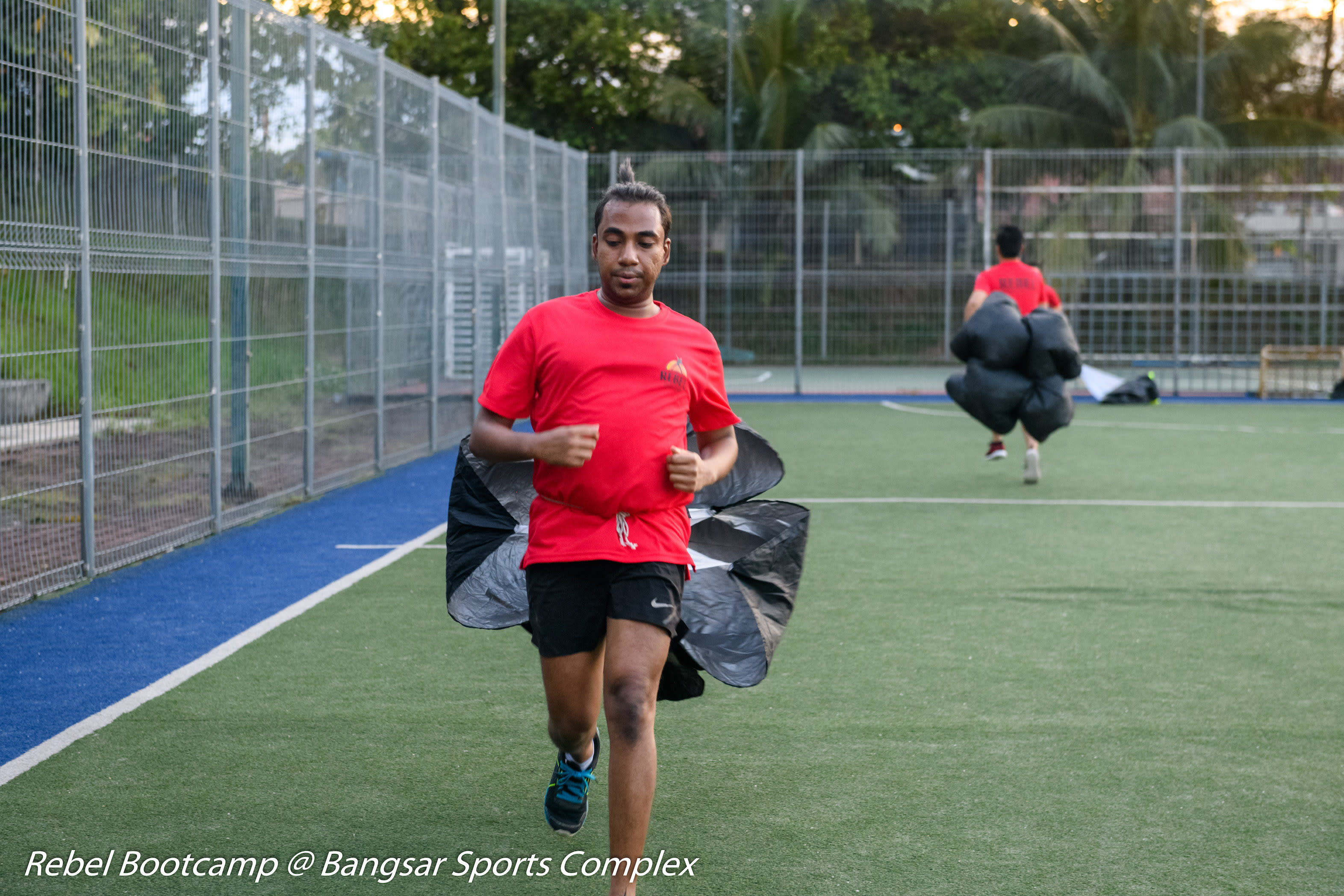 REBEL's programme consists of HIIT coupled with a military-themed regiment. Sessions start with a warm-up before moving on to the main part of the training - 1-minute station exercises.
At the stations, the divided groups have to perform the exercises for a full minute before alternating to the next station. There are 5 stations in total, and participants go through 2 rounds of these before the regime switches to a different list of exercises. All in all, this takes up approximately 30 minutes. With so much of change occurring throughout the routine at the stations, there is little to no room to get bored or used to the exercises. What's great about REBEL is that it also gives us access to cool equipment that we might not usually use. We got to experience things such as battling ropes, hurdles, jerry cans and tyres, and these kept things exciting.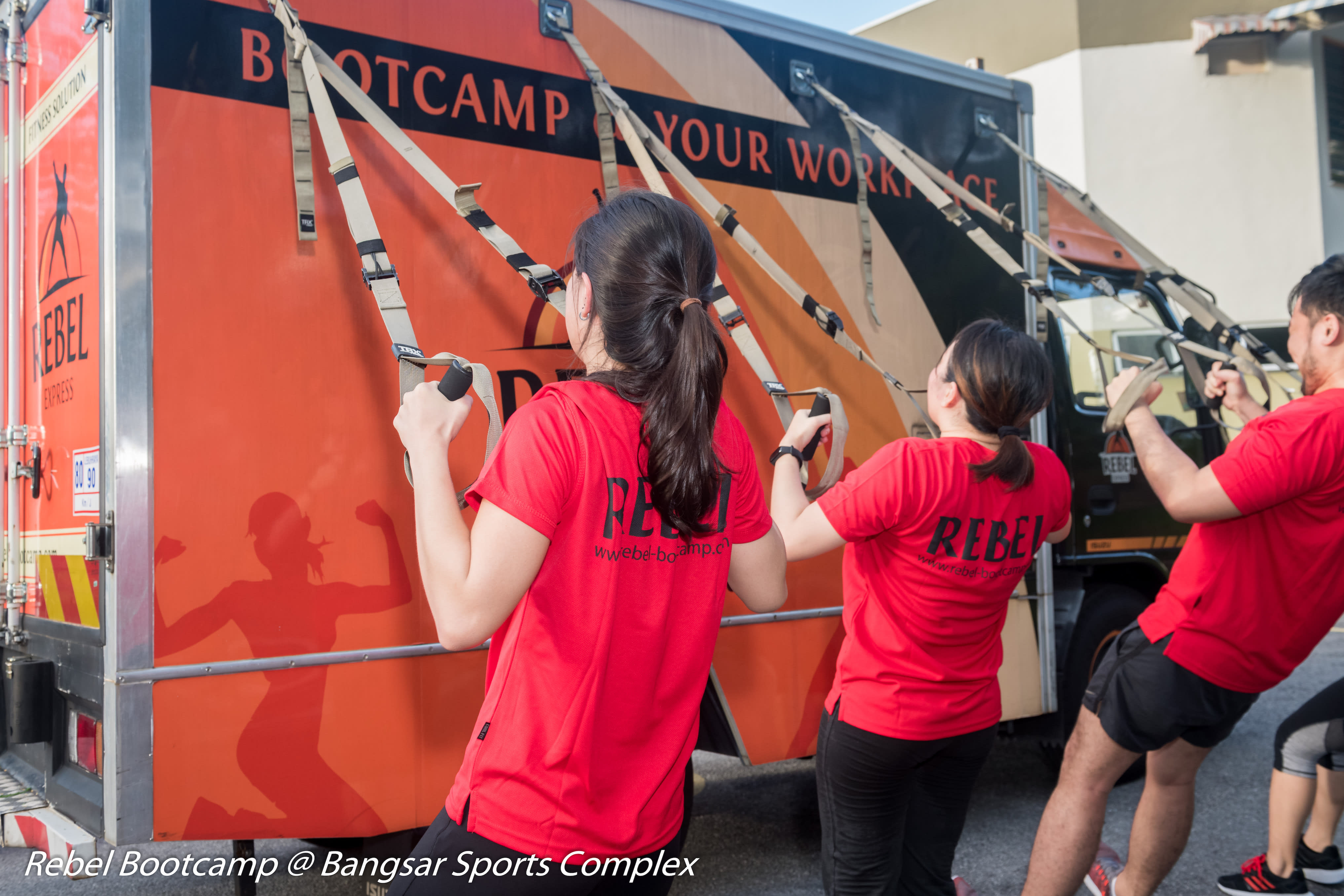 After everyone has pushed themselves, the session starts to slow down towards the end. Here, we did some TRX exercises with REBEL Express before cooling down with some stretching.
Benefits of the REBEL Bootcamp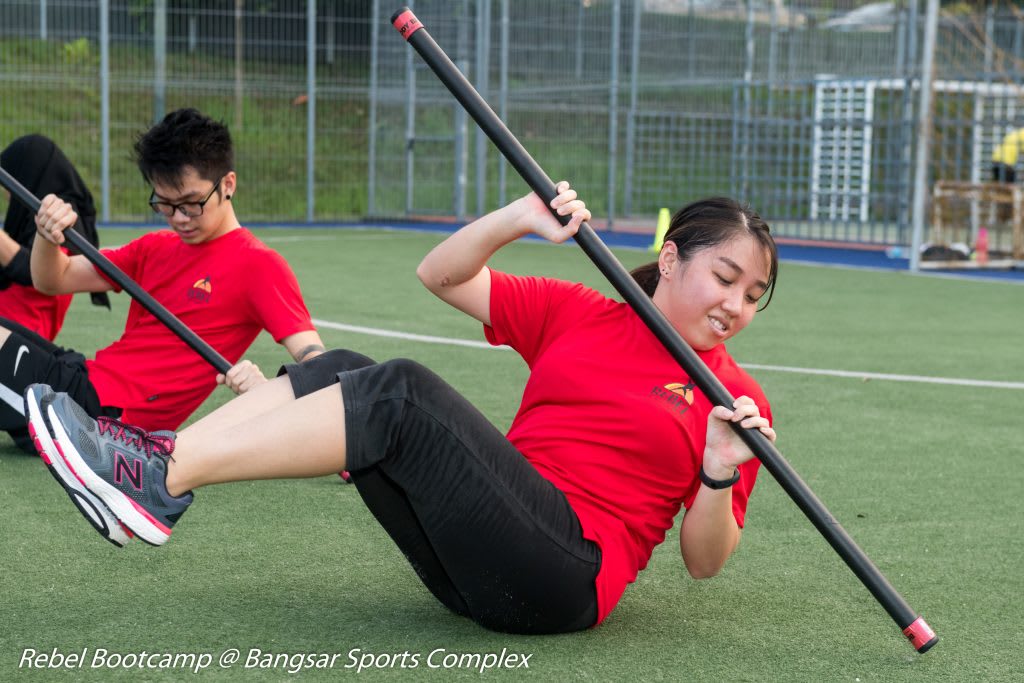 From the very first session, it is obvious that completing an entire training session requires as much mental energy as it does physically. Physically, there is no doubt that REBEL helps with increasing energy levels, endurance, stamina and also physical strength. However, it is possible to say that it could be in the mental change that occurs throughout the sessions that makes the experience even more fulfilling. What makes all of it easier is the REBEL community and doing it with people who are in it for the same reason: basically, to be better. This shared desire, although unspoken, creates a sense of belonging that makes REBEL a comfortable environment to be in. So although you might find yourself partnered up with an unfamiliar face, everyone remains motivating and extremely encouraging. This makes it an exciting way to meet new people too!
It's a judgement-free zone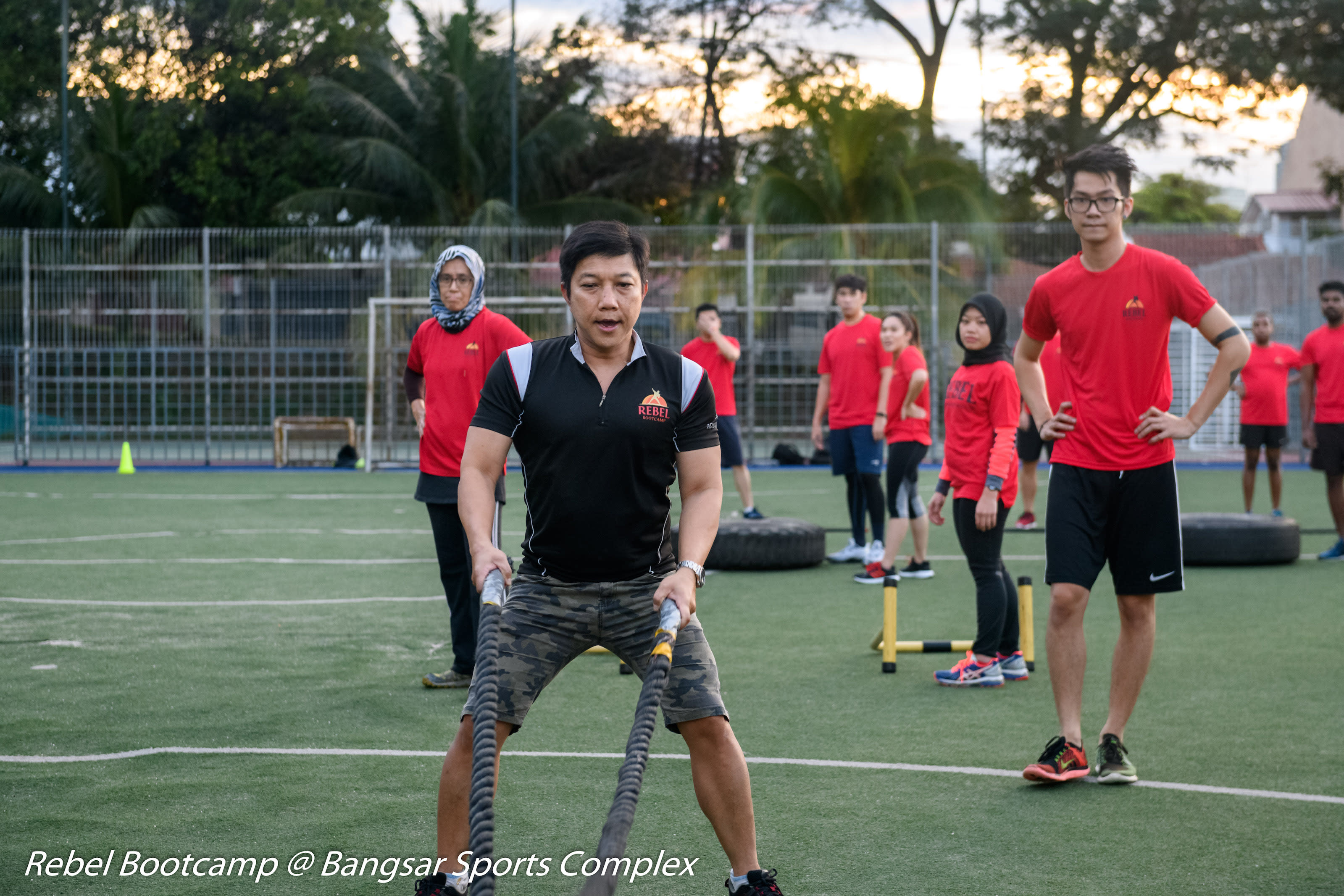 Apart from how encouraging fellow participants are, the trainers are also a class above the rest. One might assume that a military style bootcamp might beget military style trainers. However, REBEL trainers are friendly, engaging and understanding even when trying to motivate you to be your best. On our part, Jon (Senior Sarge) and Shamil (Quartermaster) were extremely patient. They listened to all our questions and always did their best to explain the process as thoroughly as possible.
Our thoughts
"When the warm-up started, I was already considering giving up." This was according to Jodee, one of our editors. While all of us probably started out thinking the same, by the time the session ended, we would have changed our minds and thought otherwise.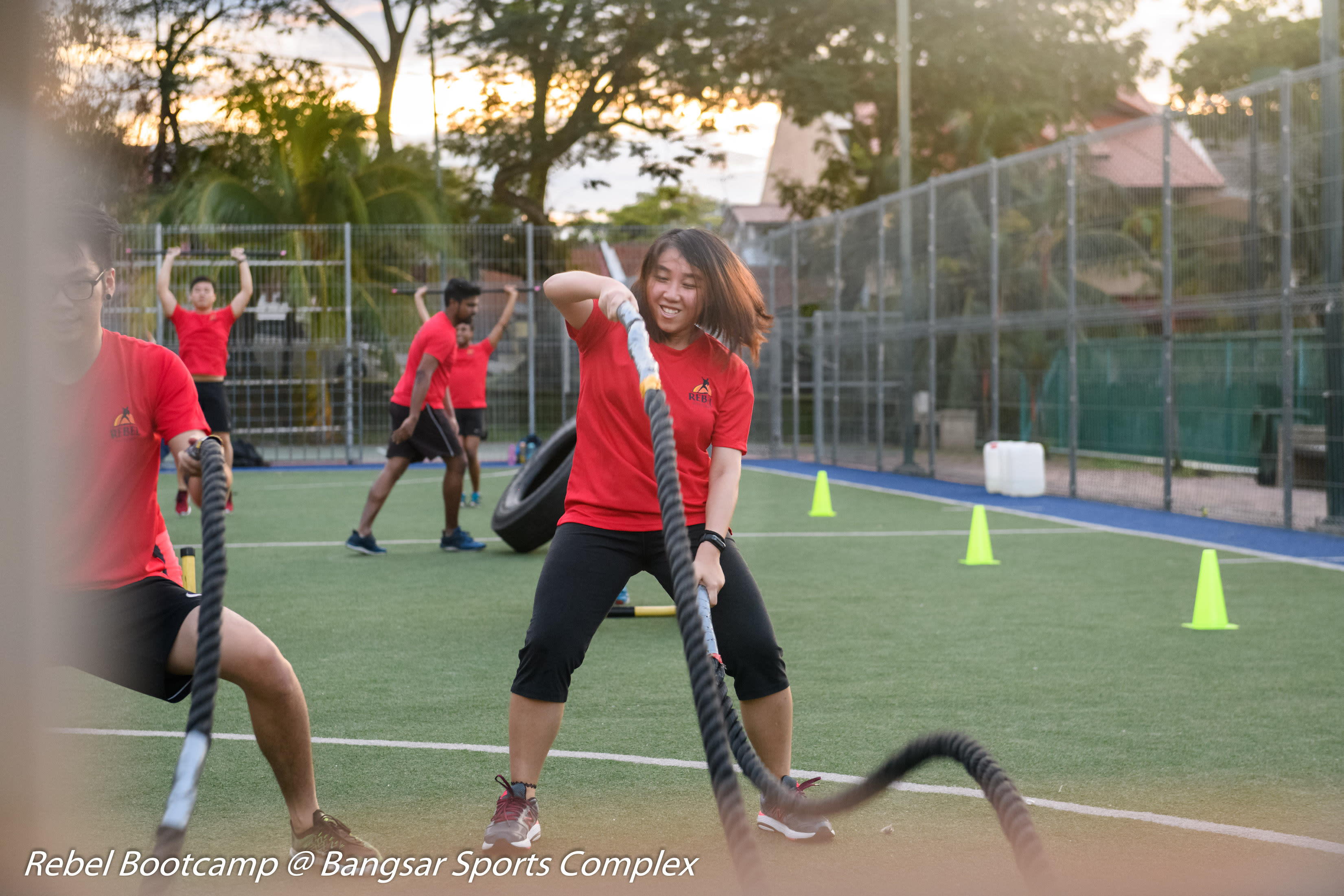 There is no doubt that REBEL pushes us to our physical limits and might even be difficult for those of us who are new to this kind of exercise. However, it is challenging in the most satisfying way. And there is something about exercising in groups that amps up the atmosphere in a highly motivating manner.
You'll also find yourself wanting to regularly return just to see how your body transforms as you get stronger, conscious that you made this decision by yourself, for yourself. And so, it is for this reason that you'll now find us regulars at REBEL.
Who is REBEL Bootcamp suitable for?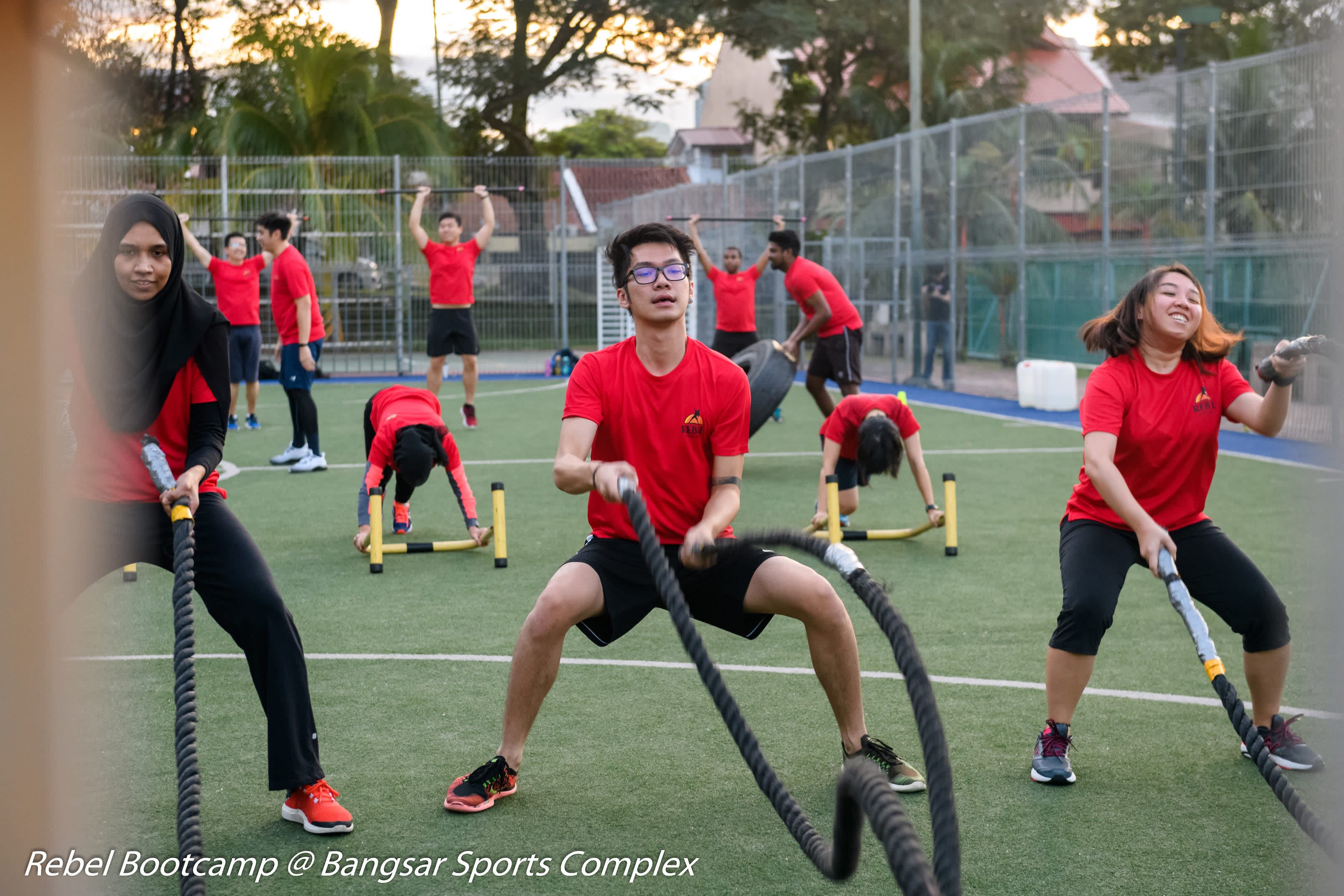 While fitness in its entirety is meant for everyone, one might be concerned about what their body is capable of. REBEL, however, is suitable for everyone even if you are completely new to fitness. In fact, the oldest participant is over 70 years old, yet a regular attendee.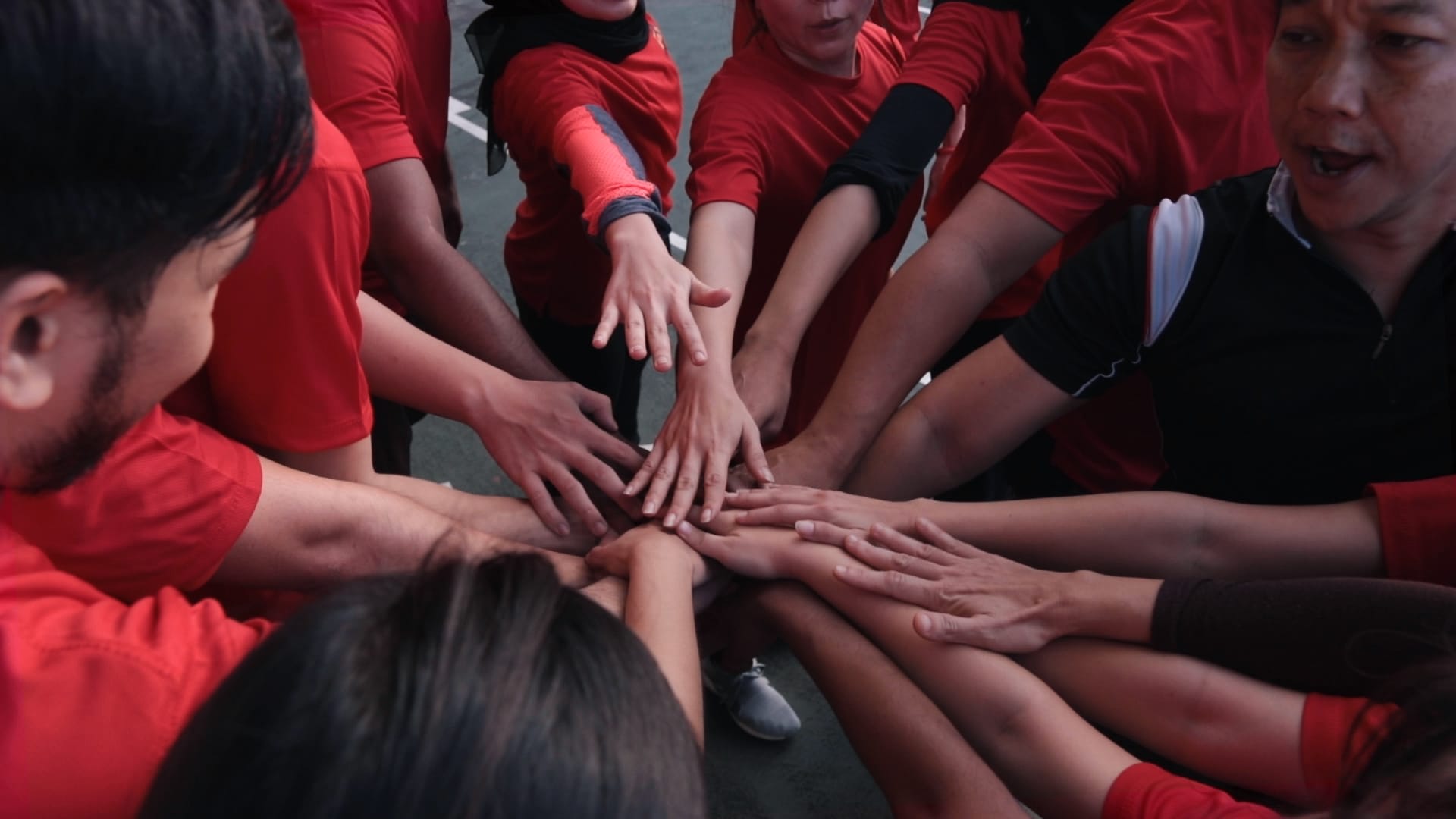 Perhaps this is what makes REBEL so effective - that there isn't some form of athleticism that is required. Instead, it thrives off the understanding that the only obstacle you really have to hurdle through, is the mindset that you are bringing to the training ground. So for all who are interested, REBEL sessions merely ask that you come as you are, with a desire to see yourself be better. That, and bring your shoes of course.
For more information on REBEL Bootcamp, visit rebel-bootcamp.com.