In this world, there is a lot of beauty worth seeing. Unfortunately, there are also plenty of factors that can act as potential irritants to your eyes - dust, smoke, and other foreign particles. It's hard to stay in the moment when your eyes are causing you discomfort. That's why we're giving you this list of best eye drops to help soothe those peepers.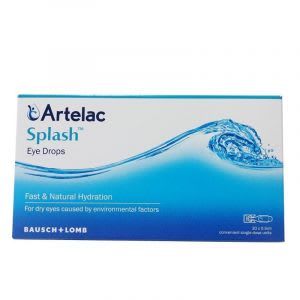 Check Artelac Splash Eye Drops price below:
Artelac Splash Eye Drops contains moisturising hyaluronic acid, which instantly provides relief to tired or dry eyes. It's also ideal for symptoms that could be associated with redness, soreness, and watery eyes. Free from preservatives, this solution can be used whenever you need it. Besides, you can also use it as a rewetting solution for soft and rigid contact lenses.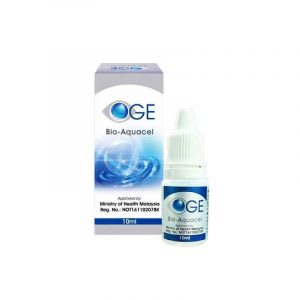 Check Bio-Aquacel For Cataract price below:
Blurry vision is the main characteristic of both cataracts and myopia. This drug- and preservative-free formula by Bio-Aquacel is water-based and helps relieve this symptom. It works by helping to restore the function of old cells and promoting good blood circulation to your eyes. At the same time, it also contains antioxidants that protect the eyes from free radicals.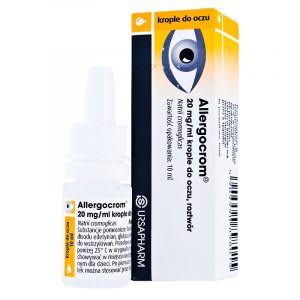 Check Allergocrom Eye Allergy Drops price below:
Allergocrom Eye Drops is designed to combat allergies and other eye-related symptoms. It works to keep you wide-eyed even when faced with irritants such as pollen and dust. Recommended by doctors, the liquid prevents and manages allergic conjunctivitis - also known as pink eye or eye flu. This solution controls the cells' response to triggers and irritants, giving you maximum comfort throughout the day.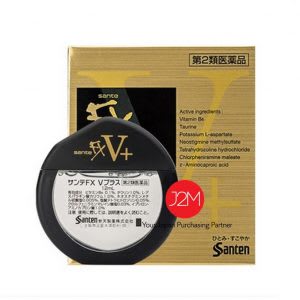 Check Sante Fx V+ Cooling Eye Drop price below:
This innovative product from Japan helps protect your eyes against inflammation caused by UV exposure, preventing redness and soreness. Consisting of three different types of vitamins and amino acids, Sante FX V Plus relieves and brings comfort to tired and swollen eyes. It revitalizes and gives your eyes the needed energy to get you through the day.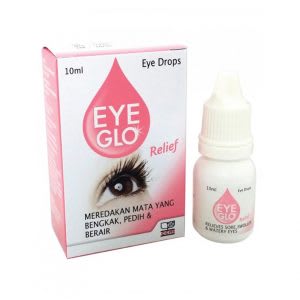 Check Eye Glo Relief Eye Drops price below:
Eye Glo Relief Eye Drops is specially formulated to combat swollen and watery eyes caused by irritants and chemicals. It helps calm and soothes irritated eyes, keeping them sufficiently moisturised. So, now there's no need for your eyes to produce excessive tears.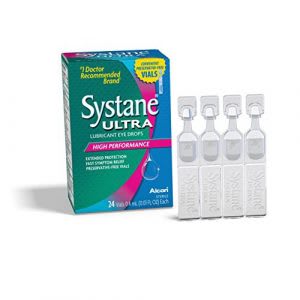 Check Alcon Systane Ultra Lubricant Eye Drops price below:
Systane Ultra Lubricating Eye Drops is the fast-acting and highly-effective solution you'll need for your dry eyes. As the name suggests, this product lubricates your eyes, keeping you awake and refreshed. It provides temporary relief to irritated and dry eyes, and can also be used as a rewetting solution for your soft contact lenses. This solution also helps reduce discomfort caused by extended wear of lenses, removing foreign particles that may irritate your eyes.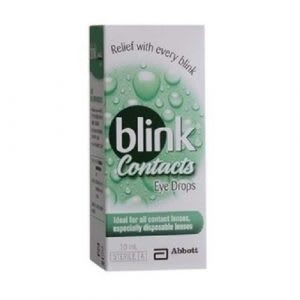 Check Blink Contacts Eye Drops price below:
Blink Contacts Lubricating Eye Drops is suitable for both soft and Rigid Gas Permeable types of contact lenses. You can use it to wet your eyes prior to lens insertion to prevent dryness, burning sensation, itchiness and redness. This solution will make your eyes so comfortable you won't even feel the contact lenses in your eyes.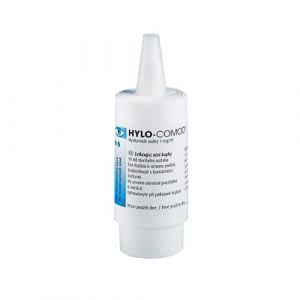 Check Ursapharm Hylo-Comod Eye Drop price below:
Preservatives are added in eye drops to prevent contamination. However, they can also affect the cells on the surface of the eyes, leading to negative reactions. Fortunately, this solution by Ursapharm does not contain any preservatives. At the same time, it effectively keeps the eyes lubricated, protecting them against dryness and irritation. 
Disclaimer: The pricing shown is just a good indication of how much these products are worth. The prices could change based on the e-commerce promotions that are going on. If some of the products are not available, do email us at [email protected] Thank you!