In comparison to women, men, in general, have thicker and coarser skin as well as higher collagen levels. This requires specialised washes to ensure maximum cleanliness. It's also important to always check to make sure that the wash we're using suits our skin. To help you do this, we've created a list of some of the best body washes for men available on the Malaysian market.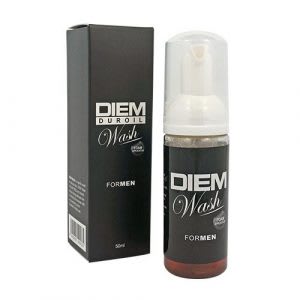 Check DIEM Wash price below:
This men's foaming wash by DIEM is specially formulated to keep your skin clean and clear. It features a delicate formula which can be used on all parts of the body.
This wash removes odours, moisturises and rejuvenates you with long-lasting fresh Pomegranate scent, leaving your skin smooth, moist and supple.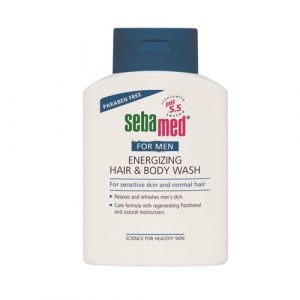 Check Sebamed For Men Energizing Hair & Body Wash price below:
Sebamed's 2-in-1 hair and body wash is a unique formulation that is both shampoo and body wash. Featuring a complex yet gentle antibacterial formulation designed for balanced skin and scalp care, it keeps your hair shiny and your skin cool, hydrated and moist the whole day. Save yourself the hassle of having to use a separate shampoo and body wash by just using Sebamed's head to toe wash!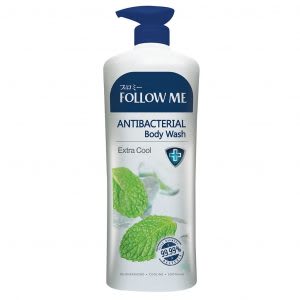 Check Follow Me Antibacterial Body Wash Extra Cool price below:
Follow Me has been a staple in Malaysia's hygiene care market for decades. Their latest range of antibacterial body wash uses a new and improved formulation which eliminates bacteria for healthy blemish-free skin. Certified to kill 99.99% of harmful bacteria, this new wash keeps you protected from deadly germs while leaving you clean and fresh.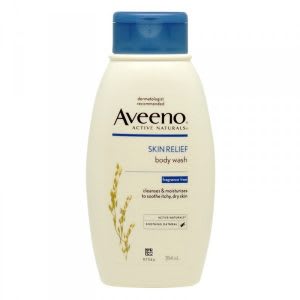 Check Aveeno Skin Relief Body Wash Fragrance-Free price below:
add_circle
Hypoallergenic
If you have itchy or flaky skin, chances are that you need a specialised body wash for your daily bath. The Aveeno Skin Relief body wash is a fragrance-free formula that gently soothes and hydrates dry, sensitive and itchy skin. Apart from being recommended by dermatologists, the ingredients in this body wash include skin-soothing oatmeal in addition to being a hypoallergenic and soap-free formula.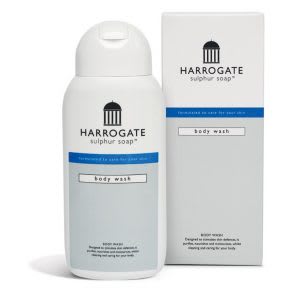 Check Harrogate Body Wash price below:
Harrogate's Body Wash is imported from the UK and specially formulated for those with skin affected by eczema, acne, excess oil and psoriasis. Enriched with vitamin E, spring water and sulphur from the famous Harrogate Spa, regular use of this body wash is said to keep your skin nourished, moisturised and free of skin problems.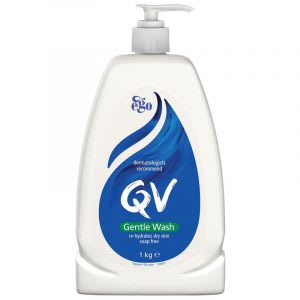 Check Ego QV Gentle Wash price below:
If you have dry and sensitive skin, try the Ego QV Gentle Wash! This soap-free body wash was designed to bring relief to those with dry and sensitive skin. It contains glycerin, sodium lauroyl, sodium cocoyl and a host of other specially selected ingredients to gently clean and moisturise your skin.  
For best results, apply and lather the wash to wet skin and rinse off before gently patting yourself dry.

Check Adhwa' Eczema Body Wash price below:
Eczema is a condition that appears when your skin gets inflamed and produces itchy, red, cracked and rough spots all over your body. To combat eczema, check out Adhwa's Eczema Body Wash that is enriched with coconut oil, sunflower oil, tea tree oil, citronella oil and lavender to naturally combat and prevent eczema. Simply rub an extra amount to affected areas while bathing and rinse off after letting it sit for 2 to 3 minutes.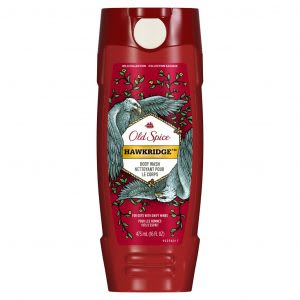 Check Old Spice Wild Collection Hawkridge Body Wash price below:
Old spice has been around since 1937. Throughout their history, they have continuously innovated and improved their product line which consists of men's hygiene and fragrance products.
The new Hawkridge Body Wash has been specially crafted with a long-lasting scent to eliminate body odours and keep you smelling fresh the whole day. It incorporates the scent of sandalwood, vanilla and chocolate that is both pleasant and refreshing. The cleansing properties of the wash also get rid of all dirt and impurities found on your body.
Related Articles