Halloween is one of those festivals where you can let your imagination run wild by coming up with spine-chilling costumes and ideas to terrorise the entire neighbourhood. You can also choose to scare (or amuse) your neighbours with some really good house décor, Halloween style!
Here are some decoration pieces to ooze your home's Halloween spirit.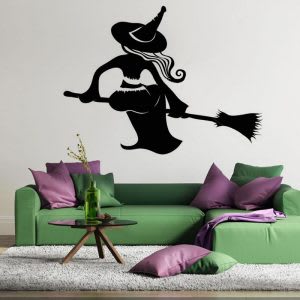 Check Creative Witch Broom Removable DIY Wall Sticker price below:
DIY has never been easier with this must-have Removeable Sticker for your walls. Having such a subtle design, the sticker is suitable for your kids to use if they want to decorate their rooms. And when Halloween is over, you can easily peel it off the wall too.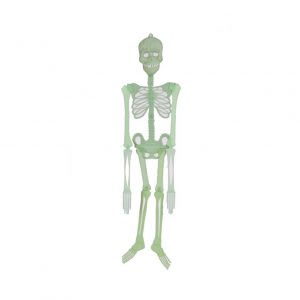 Check Luminous Hanging Glow In The Dark Skeleton price below:
For less than RM10, you can get this Glow in the Dark Hanging Skeleton! Made from durable plastic, it can be hung by using a string. Suitable for those who need a quick Halloween décor,  hang out with your new buddy at home, office, school or even at a party!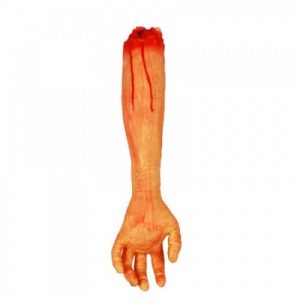 Check Halloween Décor Amputated Limb price below:
Decorate your dinner table with this amputated limb for a gruesome dinner experience. Jokingly serve it to your guests, have them dine with it or let it roam free at a photo area. Say 'bone' appetite!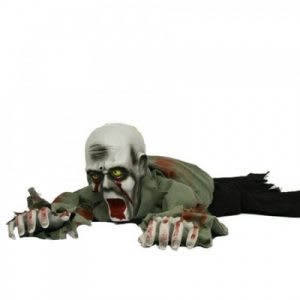 Check Electric Creeper price below:
What makes the best, haunted house? Of course, the house with the best realistic decoration! Aside from having your own scary minions, leave a few of these creepers laying around your yard and under the bushes for an eerie effect. Anyone visiting will definitely get a true 'trick or treat' experience that they will never forget.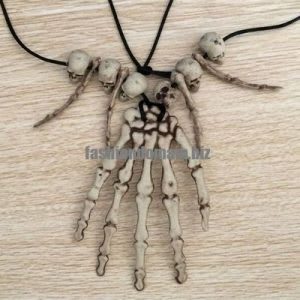 Check Pendant Ghost Hanging Props price below:
Lift your colleague's Halloween spirits with this Hanging Ghost Pendant. You can hang them on display at every doorway or even in the toilet to creep them out when they are desperate for some "me" time.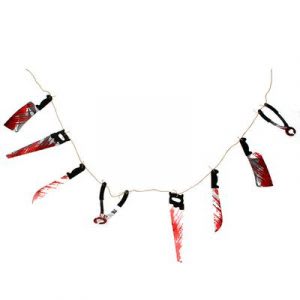 Check God of Death Saw, Knife & Clamp price below:
Amp up your gruesome Halloween décor with this 'sick' and bloody string of God of Death Saw, Knives and Clamps decor for a haunting classroom experience. Give students a taste of what to expect if they ever come to your place for a 'trick or treat' party.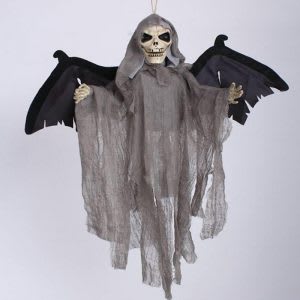 Check Flying Ghost Skeleton price below:
Powered by AAA batteries, this voice-activated ghost skeleton has a built-in sensor which can detect human voice and vibrations. To which, it responds with groaning, moaning and creepy laughs while flapping its wings. The skeleton ghost also has a glowing red LED light for eyes. Treat a trick to kids when you hang this at your doorstep.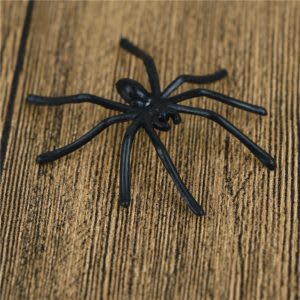 Check 30Pcs/Pack Halloween Decorative Spiders price below:
Tis the season to be scary! Pull a prank on family members by scattering these spiders in the nooks and crannies of your car. They will have the scare of a lifetime when their fingers touched the spiders while reaching into your car's seat pockets!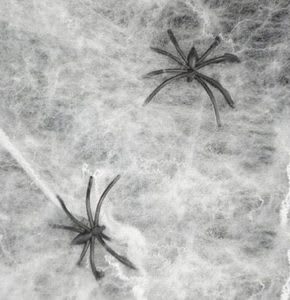 Check Halloween Prop Spider Web Decoration price below:
A spider web which will make your skin crawl at night! This synthetic white stretch spider web looks like the real deal and is very simple to use. Just uncoil and stretch it over the garage door. It's a guarantee to make your home into a house of horror.
Check Light-Up Talking Eyeball Doorbell price below:
Here is a little something special for your home; the fun should start at the door first. This fantastic doorbell makes an excellent icing to the cake along with your other Halloween decorations. Powered by 3 AAA batteries, it automatically lights up and speaks eerily when the doorbell button is pushed.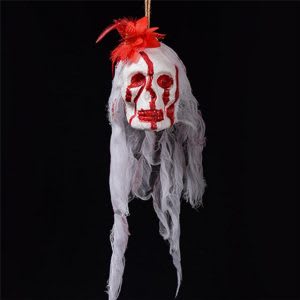 Check Hanging Skeleton Props for Party price below:
For a true Halloween night, dim the lights, blast Michael Jackson's 'Thriller' by Michael on the stereo, dress up and hang these skeletons on the ceilings! Treat your party guests to the ghastliest party they have ever attended with these critters. They will certainly bring the spooky ambience to your talk-of-the-town party!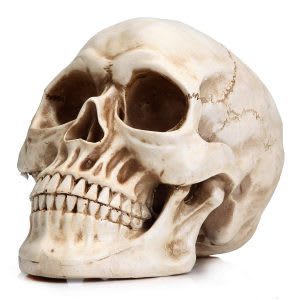 Check Skull décor price below:
If having skulls at the front porch doesn't scream Halloween, then we don't know what else will. This skull is a great classic addition to your pile of corpses and bloody limb props. For a more dramatic effect, add some fake blood splatters or some fake maggots and spider webs onto it.
Disclaimer: The pricing shown is just a good indication of how much these products are worth. The prices could change based on the e-commerce promotions that are going on. If some of the products are not available, do email us at [email protected] Thank you!