Halloween is the one day where you're allowed to dress as anything without any questions asked. Throughout these years, we've seen many iconic costumes being pulled off on the streets, some being Harley Quinn and some as the cast of Avengers.
If you're out of ideas on what to dress up as, fret no more as we present to you 10 costume ideas to help you spook it up!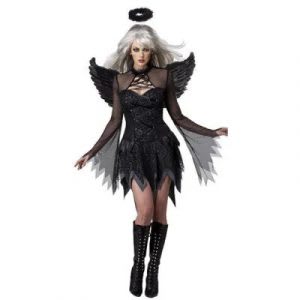 Check Sexy Fallen Angel Halloween Costume price below:
If you're all about that dark life, then don't be afraid to compliment the night with this devilish angel outfit. Complete with a set of wings and a halo headband, this costume is easy and simple yet outstanding enough in a sea of costumes. Why always play nice when you can go naughty this Halloween?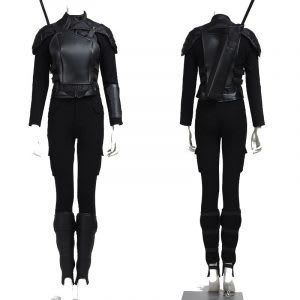 Check Katniss Everdeen Hunger Games Costume price below:
Dear Hunger Games fans of Katniss Everdeen, don't you worry if you don't have your very own fancy designer. Instead of trying to pull off making your first costume, why not settle on this ready-made Archer armour worn by Katniss herself?
Completed with a full suit and external armour pieces, the details and resemblance of this intimidating costume will have everyone convinced that you're not one to mess with!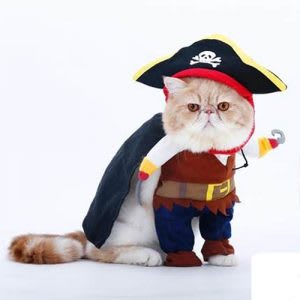 Check Pirate Cat Costume price below:
Want the whole family to dress up for Halloween, including your cat? Dress up your little critter with this easy-to-wear pirate costume! Made with faux hands attached and a matching hat to go along with, dress up your cat without fuss before they can menacingly say "arrrr"!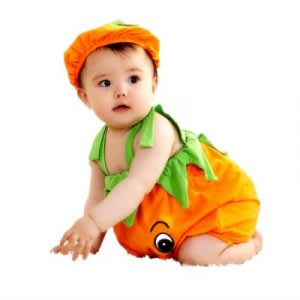 Check Baby Pumpkin Halloween Romper   price below:
One may not like the idea of annoying their little tot with a complicated or uncomfortable Halloween costume. If you're still out of ideas, save all that brain energy and just go with this cute pumpkin costume. Comfortable and easy to wear, your baby will be the cutest pumpkin in the patch.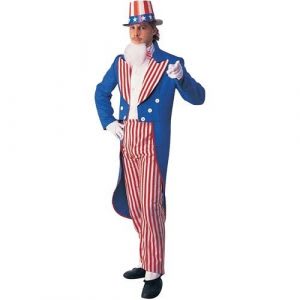 Check Uncle Sam Complete Cosplay Costume price below:
While others may be dressing up as witches and zombies, if you're into USA's history, then this Uncle Sam costume will be a favourite! Stand out from the rest this Halloween with the included beard, hat and jacket set. It'll also definitely be a conversation starter for anyone curious.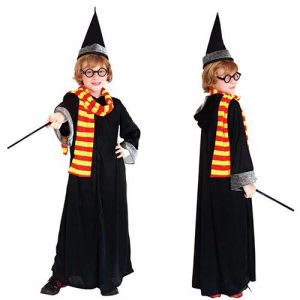 Check Harry Potter Costume price below:
Whether your child is a Harry Potter fan or not, this costume is a classic icon to dress up as on Halloween. Coming at a very affordable price, the outfit comes complete with Harry's famous round glasses, his iconic multi coloured scarf, a hat and a wizard robe. Nothing else screams "Expecto Patronum" more on a Halloween night than this Harry Potter costume does.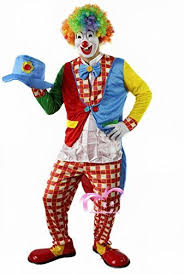 Check Clown Full Set Costume price below:
Yes, we'll have our fair share of Pennywise from IT and Joker from Batman, but what about going back to the classic clown costume for this Halloween? They're still quite creepy for many, if we're going to consider the scare factor.
This free-size colourful costume comes with a rainbow afro wig, gloves and a hat. Not only will this be a change of sight for the night, but it is sure to bring some down the memory lane.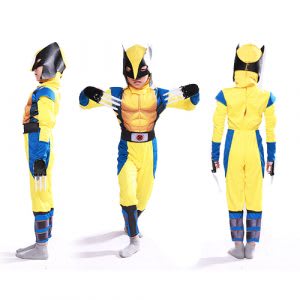 Check Wolverine Costume with LED Mask price below:
Marvel have definitely won the hearts of many new fans, thanks to their release after release of hit hero movie series. If your little one is a Marvel fan, they will be glad to dress up as one of the strongest character - Wolverine. While the costume alone is enough to complete the Halloween look, the light up mask will certainly help in being a game changer.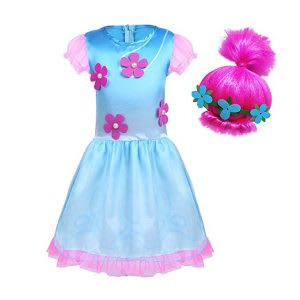 Check Poppy Trolls Princess Dress with Wig Set price below:
Not everything has to be scary on Halloween. Let your little girl have fun with this Poppy Troll Princess Dress and Wig outfit. Complete with a dress and the iconic troll pink wig, this look is set to have your kids getting the best candies around town.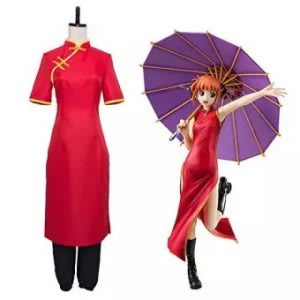 Check M & A Kagura Costume with Wig Set price below:
If you're not interested in looking spooky, perhaps you can opt for an anime character instead! From Naruto to Sailor Moon, this Gintama's Kagura costume is no less fancy and will be sure to catch the eyes of many. Dress up with the complementary red wig and get together with your friends for a fun photoshoot!
Disclaimer: The pricing shown is just a good indication of how much these products are worth. The prices could change based on the e-commerce promotions that are going on. If some of the products are not available, do email us at [email protected]. Thank you!