A drink dispenser is a handy gadget to have around the house especially for when you're throwing a party or gathering. Plus, it eliminates the need to continually refill jugs of drinks as well as the hassle of having to pour drinks for guests. With a dispenser, there is also less to clean up, and your guests can conveniently fill up their glasses.
There are many good dispensers on the Malaysian market today. Hence we've put together a little list to help you choose one that will suit your purpose.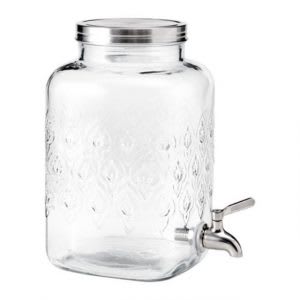 Check Forfriskning Glass Beverage Dispenser Jar With Tap price below:
Those who like drinking Kombucha would be happy to know that the process of fermenting tea to grow your own Kombucha Scoby is easier than assumed. Glass containers are usually used to grow the Scoby - which is where this Forfriskning Glass Beverage Dispenser comes in handy.
This dispenser is 5.5 litres in volume and 18cm in height. It has a stainless steel tap at the bottom and a stainless steel sealing cap on top. Grow your Kombucha Scoby directly in the dispenser and then use it also to ferment your tea. When the time comes to serve it, simply loosen the metal cap to release the vacuum and unlock the tap for a serving of fresh Kombucha.
Check New Double Gun Alcohol Dispenser price below:
Sangria is an alcoholic beverage created by blending wine with natural fruit juices, sugar and spices. It has an alcoholic content of less than 12% by volume and is often served chilled at parties or events.
The New Double Gun dual liquor dispenser is perfect for serving Sangria at your events. There are two containers for drinks which you can fill with either the same or different drinks, and two stylized nozzles shaped like miniature gas pump nozzles to dispense the drinks.
This novelty dispenser is sure to be a talking point among your guests. It also features a classic gas pump, chrome plating and glass containers of 450 ml capacity each. Additionally, in the middle of the drink container is a chiller container which you can fill with ice to keep your Sangria nice and chilled.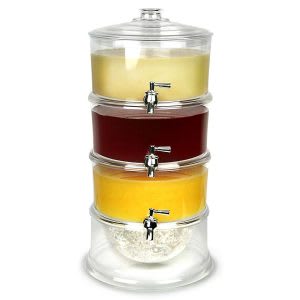 Check Multi-Layer Beverage Dispenser price below:
A cocktail is made up of different elements and can brighten up even the dullest parties. This multilayer beverage dispenser allows you to serve not just one but up to 3 different cocktail mixtures with the 3 tiered version.
Made of high-quality food grade BPA-Free Acrylic, each compartment holds up to 2.5 litres of beverage with the bottom part made specially to hold ice - keeping your beverage cool the whole day.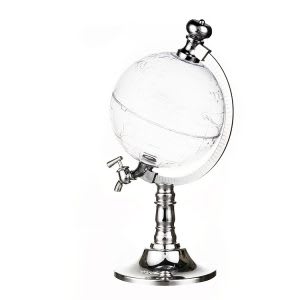 Check Mini Home Bar Beverage Dispenser price below:
This cute drink dispenser is shaped like a model of the globe and will be a talking point among your guests. It is constructed from glass for a clear, transparent look and has a metal stand and spigot for the pouring of drinks. This dispenser is a definite head turner, bound to brighten your event.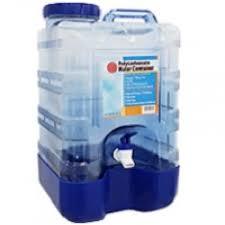 Check 4 Gallon Plastic Water Bottle Dispenser price below:
If you intend to host your event outdoors, a polycarbonate drinks dispenser such as the one featured here is a good way to go. The polycarbonate construction makes it lightweight, shatter-resistant and highly transparent for easy tracking of content volume.
This dispenser has been tested according to high standards of food safety and complies with all codes for food-safe materials. It comes with a stand, and the cap is fitted with a float ball to allow you to fill in water without spillage. There's also an easy carry hanger to make it portable.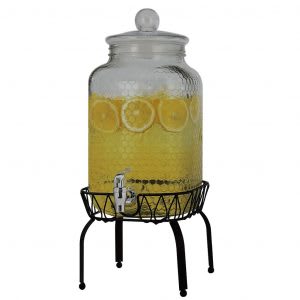 Check 8-Litre Glass Beverage Dispenser price below:
Plastic is great but nothing beats glass when it comes to the classic, elegant and high-class feel that people strive for in household wares. This 8-litre dispenser is made from thick, high-quality glass that harkens back to an era where things were built to last. It comes with an attractive stainless steel stand and a metal faucet.
Take note that as the item is shipped disassembled due to the fragile nature of glass, you'll have to be prepared to do a little assembly if you order this.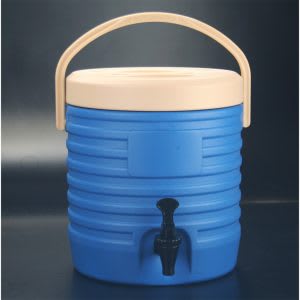 Check Hot/Cold Drink Dispenser price below:
If you need to serve hot or cold drinks for an extended period, an insulated drink dispenser is your best bet to keep your drinks at the desired temperature.
This drink dispenser here is a high-quality double layer dispenser with a vacuum lining between the inner stainless steel container and the outer PP plastic layer. 13-litres in capacity, this drink dispenser can keep your drinks chilled or hot for up to 10 hours.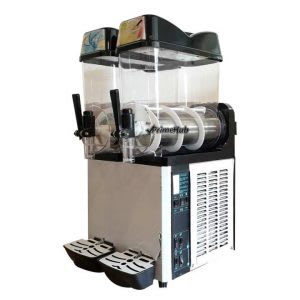 Check PrimeHub DZ-400A Slush Machine Dispenser price below:
The PrimeHub DZ-400A is a commercial iced slushy dispenser which is motorised. Apart from freezing the beverage, it constantly agitates it to ensure a uniform and minute formation of ice crystals.
This dispenser features two 12-litres containers, each with its own rotating stainless steel drum freezers. The drinks are kept frozen at a constant temperature of 0.2-0.3℃. This can be adjusted according to four levels of freezing depending on your preference.
With this dispenser, drinks are easily frozen within 30 minutes and can stay fresh for up to 14 days without needing to be removed. It runs off a power of 230V, and has a compressor rated at 1100 watts.
Disclaimer: The pricing shown is just a good indication of how much these products are worth. The prices could change based on the e-commerce promotions that are going on. If some of the products are not available, do email us at [email protected] Thank you!