Ever heard the phrase "good things come in small packages"? Well, it turns out that small or mini vape mods happen to be one of them. Sure, standard vape mods have its few advantages such as longer battery life and more feature-packed. But small vape mods are no slouch either. They may be small but they still pack a punch. Best of all, they are compact, discreet and easy to carry.
8 Best Small Vape Mods in Malaysia 2019
Eleaf iStick Pico 75W
SMOK Alien Baby AL85
Vaporesso Tarot Nano 80W
Joyetech eVic Primo Mini 80W Mod
SMOK G-Priv 220W
Sigelei Kaos Spectrum 230W
Wismec Reuleaux RX GEN3 300W
SX Mini G Class 200W TC Box MOD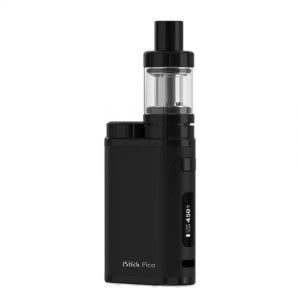 Check Eleaf iStick Pico 75W price below:
Powered by a removable 18650 cell battery, the Eleaf iStick Pico is blessed with a power output up to 75W as well as an impressive state-of-the-art temperature control that allows you to customise according to your preferences. Not to mention the firmware within the chip is upgradeable as well via USB. But above all, this little device is compact enough to be carried around hassle-free. Thanks to its mini size measuring at just 70.5mm tall and 45mm wide, you can easily fit the Eleaf iStick Pico into your hand, pocket or backpack.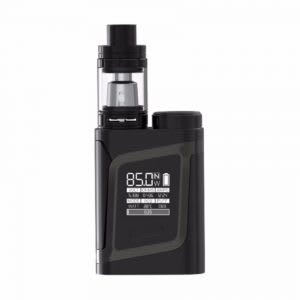 Check SMOK Alien Baby AL85 price below:
If you are among those vapers who favours heavily on its aesthetic, then SMOK Alien Baby AL85 might be the one for you. The two-colour design is especially eye-catching, such as the classy yet stylish mix of black and stripes of champagne gold shown on the image above. This little device also benefits from its squeezable firing switch on the side that is both comfortable and gentle to the touch. Finally, the SMOK Alien Baby AL85 packs a whopping 85W of power using a single 18650 battery.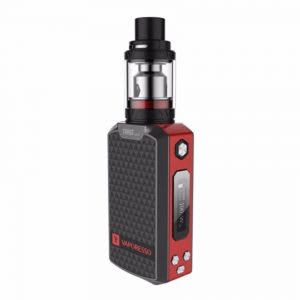 Check Vaporesso Tarot Nano 80W price below:
Are you looking for a transition from smoking to vaping? Then you might want to check out the Vaporesso Tarot Nano 80W. Suitable for beginners, this well-designed vape mod is a great starter kit packed with a built-in 2500mAh battery that allows you to enjoy longer vaping experience as well as leak resistant. The Vaporesso Tarot Nano 80W is also particularly durable, thanks to its solid stainless steel construction.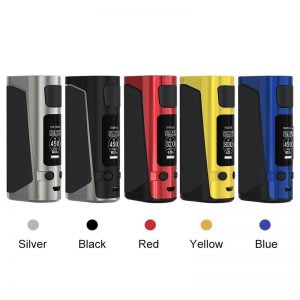 Check Joyetech eVic Primo Mini 80W Mod price below:
Looking for some vaping action but tight on budget? Here is one for you: the Joyetech eVic Primo Mini 80W Mod. Despite its budget price tag, this vape mod packs a solid 18650 battery that able to juice up to 80W of power. The Joyetech eVic Primo Mini 80W Mod also sports an exceptional 1.3 inch OLED display and easy-to-refill top filling design.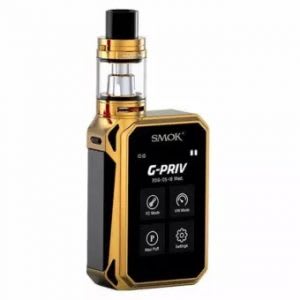 Check SMOK G-Priv 220W price below:
If there's one thing about SMOK G-Priv 220W worth praising for, it is definitely the mod's touchscreen feature. Blessed with an impressive 2.4-inch OLED display, the touchscreen is particularly intuitive with crystal-clear graphics. The overall build quality is equally sturdy, while it has reasonable features such as an adjustable TCR (Temperature Coefficient of Resistance) mode that contains five settings (Min, Max, Soft, Norm and Hard).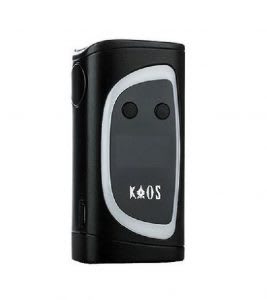 Check Sigelei Kaos Spectrum 230W price below:
If you are one of those vapers who love to blow huge clouds, look no further than the Sigelei Kaos Spectrum. Thanks to its two 18650 batteries, this device is capable to fire up to 230W of power that allows you to experience great vapour and cloud-chasing production. Measuring a mere 88mm tall, the Sigelei Kaos Spectrum is compact enough to fit nicely into your hand while the device itself is built solid with zinc alloy.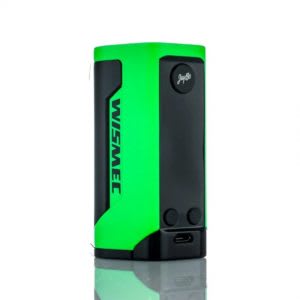 Check Wismec Reuleaux RX GEN3 300W price below:
It's small, it's pocket-friendly and above all, the Wismec Reuleaux RX GEN3 lives up to its name with its 300W capacity using just three 18650 batteries. It also comes with all the usual features such as TCR mode and a full temperature control that supports titanium, Ni200 nickel and stainless steel 316.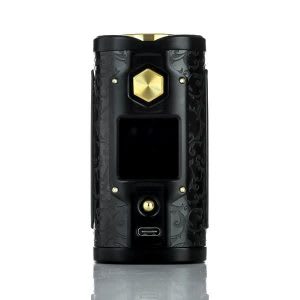 Check SX Mini G Class 200W TC Box MOD price below:
If you are a serious vaper who don't pay a large sum of money, the SX Mini G Class 200W TC Box MOD should be your next checklist. First of all, the gunmetal grey aesthetic has a nice premium look. It also boasts a unique joystick system that allows you to navigate across different functions. Best of all, the SX Mini G Class 200W TC Box MOD features top-of-the-class SX550J chipset board that work wonders with its temperature control.
Related articles