There is no doubt that breast milk is the best for your baby. The milk provides all the nourishment your little one needs in building a healthy immune system.
Electric breast pump is considered the best option as it allows you to adjust both the speed and power. On top of that, there are many factors to consider from suction strength and portability to whether or not the carrying case is insulated or not. Here, we've narrowed down the best for the best feeding experience.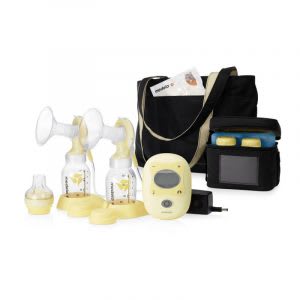 Check Medela Freestyle Double Electric Breast Pump price below:
Medela's Freestyle has a variety of features that make it a great pump for moms with large breasts and bigger than average nipples. This pump comes in 2 sizes of breast shields; 24mm and 27mm. It helps moms keep their supply up thanks to the strong suction it offers. Featuring a digital display and a memory function, it also has a handy illuminated timer for night pumping. Moms will also love the breast pump carry bag that fits all the essentials needed for a pumping session.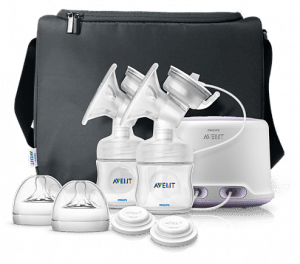 Check Philips Avent SCF334/02 Double Electric Comfort Breast Pump price below:
Going on a trip but want to travel light? The Philips Avent Double Electric Comfort Breast Pump is compact, with fewer parts for convenient cleaning. Boasting an intelligent design, the neck is angled for sitting and pumping comfort. The included bottles and nipples are shaped mimics mom's breast to help baby switch back and forth from beast to bottle.
An added bonus is that you can pump right into them, meaning fewer bottles to pack.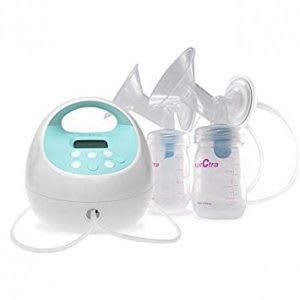 Check Spectra S1 Hospital Grade Double Electric Breast Pump price below:
add_circle
Closed system makes it more hygienic
add_circle
Has multiple suction levels
Packing the best of both worlds, it has the high performance of a hospital-strength breast pump with a built in rechargeable battery. The digital controls enable you to adjust the speed and suction to maximum output. Designed with a closed system, it keeps milk completely separate from the pump pieces, ensuring better hygiene. Moms will appreciate the extras like the timer and a nightlight for late-night pumping.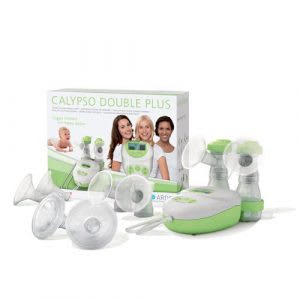 Check Ardo Calypso Double Electric Breast Pump price below:
Ardo Calypso Double Electric Breast Pump is a working mom's favorite thanks to its efficiency and outstanding individual flexibility. It comes with a range of breast shield sizes for a good secure fit. Quiet even on the highest settings, it allows you to comfortably pump without disrupting the quiet peace of a sleeping baby. With minimal controls, it's simple and compact design make this a great option for an on-the-go mom.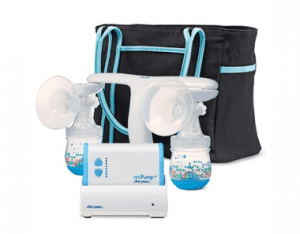 Check The First Years Breast Flow Memory Pump price below:
The best way to optimize your pumping experience is by keeping track of each pumping session. This breast pump records the time, the suction rate and other important information about your milk flow. All this assist you in making sure that your baby is getting the right amount of milk he needs. The First Years pump has a unique handle that allows you to pump with one hand and the other the freedom to multitask.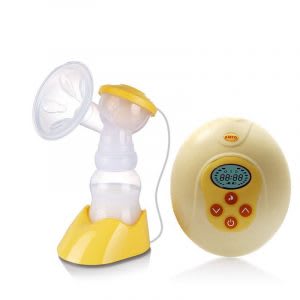 Check Kinyo Electric Breast Pump price below:
Kinyo Electric Breast Pump gives new mothers a comfortable and memorable breastfeeding experience. Revolutionized to stimulate high infant suction using micro-computer technology, it also increases volume and production. It has fine adjustable speeds and options of duo mode with stimulation massage let-down.
This breast pump is super quiet, and is the pump that you want by your side for those late night pumping sessions. Incorporating a closed system, this prevents milk from getting contaminated and splashing anywhere unnecessary.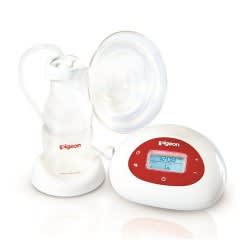 Check Pigeon Electric Breast Pump Pro price below:
With 7 power settings and 2 speeds, you can find the perfect strength and speed to suit your comfort level. The LCD digital display allows you to quickly and conveniently control the speed and strength of the pump as well as to time the length of your session. It comes in 2 Phases of pumping; stimulation and expression. Stimulation prepares the breast and encourages let-down that helps avoid nipple pain and damage. The expression phase ensures efficient pumping.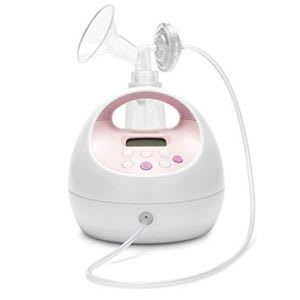 Check Spectra S2 Double Electric Breast Pump price below:
The revolutionary Spectra S2 is a double pump that is a great choice for exclusive pumpers. Quieter than most pumps, it is described as "hush a library" level. The auto-timer is really useful in letting you when you should stop pumping. Thanks to the "massage mode" suction from the pumps, it is gentler on mom's nipples. A sophisticated, hospital grade breast pump with highly adjustable settings, it comes with extras like a nightlight and timer.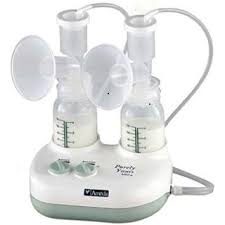 Check AmedaLactaline Dual Electric Double Breast Pump price below:
No need to stress about milk supply when you have Ameda. This heavy-duty hospital grade electrical breast sucks at a faster and stronger frequency. The AmedaLactaline Dual Electric Double Breast Pump protects breast milk from bacteria and viruses effectively to ensure baby's health and safety. Powerful and smooth, you can easily adjust suction levels or cycle speed to suit you and your baby's comfort level. Great for high-volume pumping, it leaves moms feeling full.
Disclaimer: The pricing shown is just a good indication of how much these products are worth. The prices could change based on the e-commerce promotions that are going on. If some of the products are not available, do email us at [email protected] Thank you!