Everyone knows that Wi-Fi is now the main means of connecting to the internet for most of the world's population. Most electronic devices now come preinstalled with the hardware which is necessary to connect to a WiFi network.
But if you don't have that option or would like to improve your Wi-Fi's connectivity system, a USB Wi-Fi adapter is a simple fix. We've listed some of the best ones available in the Malaysian market.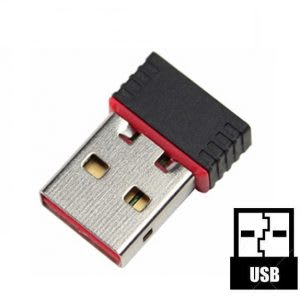 Check USB 2.0 WIFI Wireless 150Mbps Adapter price below:
The likeliest scenario where you would want a USB WiFi adapter with Android OS support is if you have an android enabled TV or multimedia player whose internal adapter isn't working. For such situation, this nano-sized USB 2.0 WiFi adapter feature has been tested to work with a wide range of Android set-top boxes and TVs.
Utilizing its Ralink chipset, the miniscule WiFi adapter also supports a wide range of OSes including Windows, MAC and various versions of Linux. The adapter supports IEEE 802.11g, 802.11b and 802.11n standards. It also works on the 2.4GHz frequency with transmission rates of up to 150 Mbps.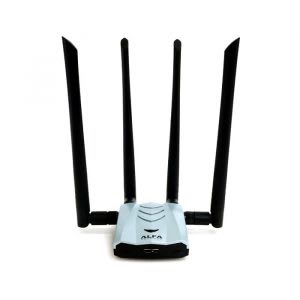 Check Alfa AWUS1900 802.11ac price below:
At first glance the ALFA AWUS 1900 looks like a spider lying on its back with its legs in the air, so Arachnophobics may want to avoid this one.
Bellied in size, the Alfa AWUS is a powerful, long-range dual band USB 3.0 WiFi adapter which pulls in WiFi signals from far and wide. The AWUS 1900 works with Windows, Linux and MacOS. For your assurance, it also comes with drivers for eight of the latest MacOS releases up to version 10.12.
Once installed, the adapter works flawlessly on any Mac products. With the AWUS plugged in, you can expect a wide range at higher speeds of up to 1300Mbps in 802.11ac mode or 600 Mbps in 802.11n mode. At the heart of the unit is the Realtek RTL8814U which supports 2.4 GHz and 5 GHz frequency bands.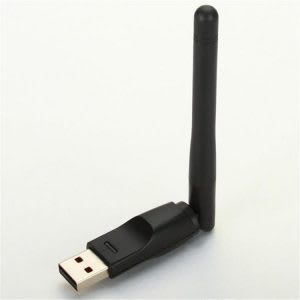 Check Wireless USB Adapter 2.4Ghz Internet - Antenna USB price below:
Long-time Linux users will know that the MT7601U chipsets work without issues when coupled with mainline drivers. This generic Wireless USB adapter offers 2.4 GHz internet at speeds of up to 150Mbpps with a portable USB 2.0 interface. Compliant to IEEE 802.111n, 802.11g and 802.11b standards, there's also an antenna for better coverage.
It supports various other OSes including Windows and Mac. As the device uses an MT7601U chipset, there is a lot of scratch written drivers free for download for use on various versions of Linux thanks to the community-wide support from Linux users.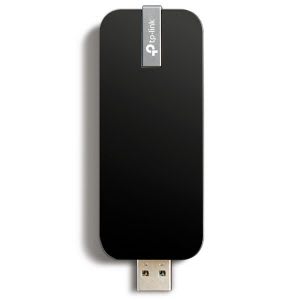 Check TP-Link New AC1300 MU-Mimo price below:
TP-LINK's latest T4U Archer AC1300 MU-MIMO comes with a unique switchblade style antenna that can neatly fold away for transport. Featuring beamforming technology for ultra-fast WiFi speeds of up to 1300Mbps with support for both 2.4 GHz and 5GHz bands and the latest 802.11ac standard, you can be sure to surf at the fastest speeds at your disposal.
The switchblade style antenna is not just for show but is a working and powerful high gain appliance which pinpoints targeted signals for drop and lag-free connections at far greater range than the typical built-in WiFi receiver.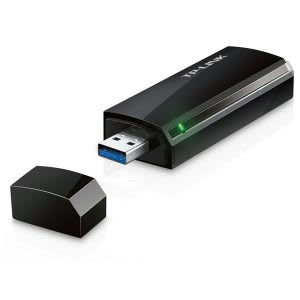 Check TP-Link Archer T4U AC1200 price below:
The ARCHER T4U AC1200 is a high-rated WiFi adapter which has been universally lauded by both users and critics. It is a dual-band USB 3.0 wireless adapter that supports both 2.4Ghz and 5Ghz frequencies for speeds up to 900Mbps.  
TP-Link promotes the T4U as having an extended range of up to 90 meters which, coupled with the dual-band support, is perfect for creating multiple access points or wireless local area network without resorting to purchasing a separate range extender.
The adapter supports various versions of Windows and configuration is quick and straightforward. There's also a 1-meter extension cable included so you can place the adapter further away from your PC to avoid any minor electronic interferences from happening.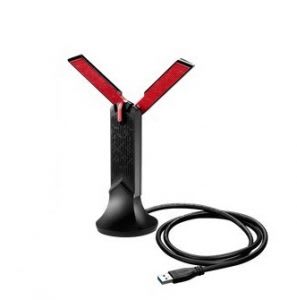 Check Asus USB-AC68 Dual-Band AC1900 USB Wi-Fi Adapter price below:
There are two important factors to take into consideration when it comes to gaming internet connections; speed and stability. With many years of experience in the manufacture of computer peripherals, ASUS is no stranger to the demands of gamers.
Their dual-band USB AC68 1900 Wi-Fi adapter is a testament to the company's commitment to gamers. Its performance is rock solid with fast, stable and speedy connections. This is thanks to its dual built-in antennas as well as the 2.4 GHz and 5 GHz frequencies which outperforms many similar Wi-Fi adapters. With all those, it's up to 300% faster than the N900 generation of Wi-Fi adapters.
Combining with a futuristic design, the cradle and extender will also appeal to gamers as it allows users to place the device further away from the PC for less interference.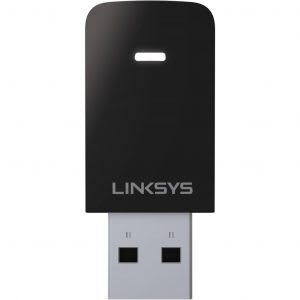 Check Linksys WUSB6100M Max-Stream AC600 price below:
The Linksys WUSB6100M Max-Stream is a micro WiFi USB adapter that crams all the latest wireless adapter technologies into a small package including MU-MIMO and Beam Forming. Effortless to install, the adapter is plug-and-play for those using Windows 10.
Its diminutive size means you can easily carry it around and plug it into the back of your PC case. Supporting both 2.4 GHz and 5 GHz or speeds up to 500Mbps in a stable fashion, this adapter is a recommended buy for users of Windows 10 on both desktop and laptop.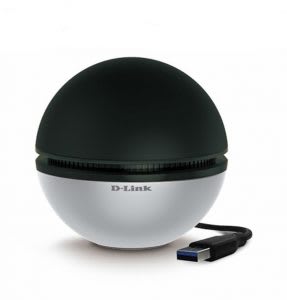 Check D-Link AC1900 Ultra Wi-Fi Wireless USB Adapter price below:
With a unique ball-like shape, D-Links AC1900 DWA-192AC Ultra is the perfect addition to your desktop PC. Other than the aesthetic appeal, you can expect blazing fast wireless speeds with the built-in and hidden trio of receiver antennas. The adapter is rather large which means it won't be easily knocked over.
There's also a meter-long cable which lets you easily select where to place it. You can expect stable speeds in excess of 500Mbps on the 5GHz frequency and up to 180Mbps on the 2.4 GHz frequency. The adapter is plug-and-play for various Windows versions while those who seek support for Mac OS should have the correct corresponding drivers installed.
Related articles