It's that time of the year again. When nothing else is more important than your fully-packed luggage and group of friends flying off to Chiang Mai. Upon arriving, you're clueless about where to go and end up missing out on all the must-see spots, besides the hotel bar.
While the hotel pool is unmistakenly breathtaking, you should also get on your two feet and enjoy the city with a local tour group. Located at the North of Thailand, Chiang Mai is well-known for it adventurous jungle trekking, rafting, as well as getting up close and personal with the wildlife.
There are plenty of local tours you can pick from that includes highly experienced tour guides and instructors. To get you started, here are five tours we've handpicked that are simple, safe and fun.
Tour 1: The Ultimate Chiang Mai Foodie Tour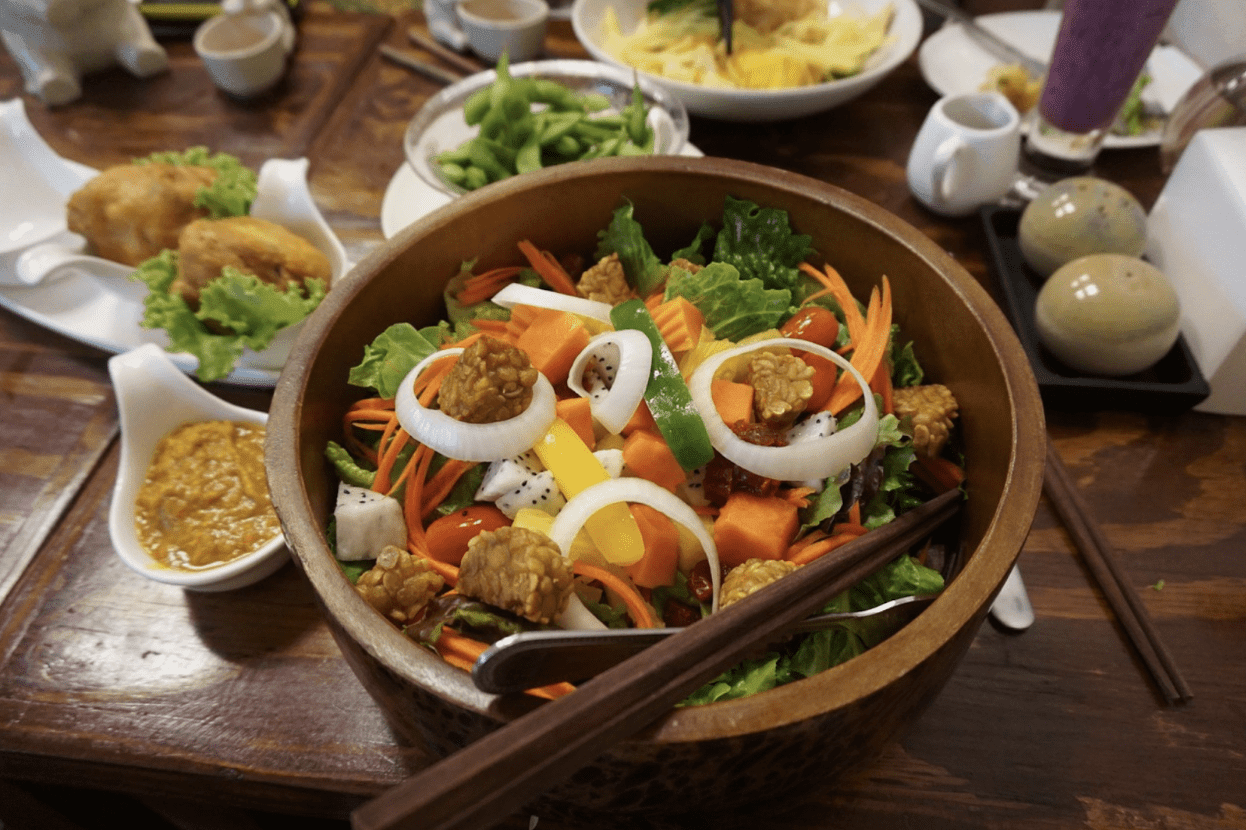 From USD 54.00 (approx. RM 223.00)
Try if: you love exotic food
Northern Thailand is known for their scrumptious delicacies, and you shouldn't miss this chance since you've flown all the way to Chiang Mai. Your tour guide will begin the day with a brief history lesson of Northern Thailand, its culture, and cuisines.
The first and most crucial dish to try would be Khao Soi, or better known as Soup Noodles. Be prepared to tantalise your taste buds with slurpy noodles in different textures that are served in a variety of local flavours.
Also in the itinerary are visits to the local temples that serve delicious vegetarian meals, and local markets that serve the best, authentic street food. You'll also get to meet the stall owners and restaurant chefs; gain a deeper insight into the history of the food being served.
On a side note, you will be on foot most of the time so make sure you are in comfortable clothes and shoes. Of course, come with a big appetite as well.
Tour 2: Chiang Mai Elephant Sanctuary Tour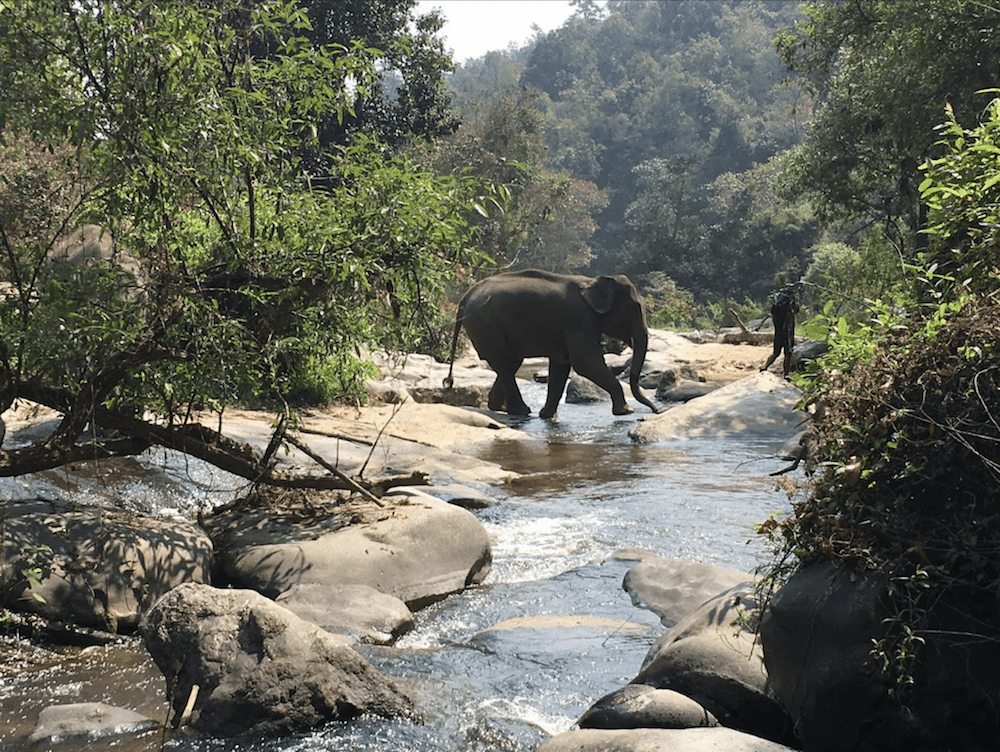 From USD 69.00 (approx. RM 285.00)
Try if: animals are your world
Spend a whole day at this conservation camp if you can't get enough of elephants. These large mammals are rescued by the Karen hill-tribes and Chiang Mai locals to prevent them from extinction.
Before interaction with the elephants, you are required to dress up in traditional Karen tribe attire. This is to let the elephants feel comfortable around you when they see and smell something familiar.
Learn the proper way to feed and care for these elephants from the locals. Most importantly, you can immerse yourself in the lives and culture of the native Karen hill-tribes; get to know their history and eat their food. That's a day worth spending for.
Tour 3: Day Trip to Chiang Rai from Chiang Mai Tour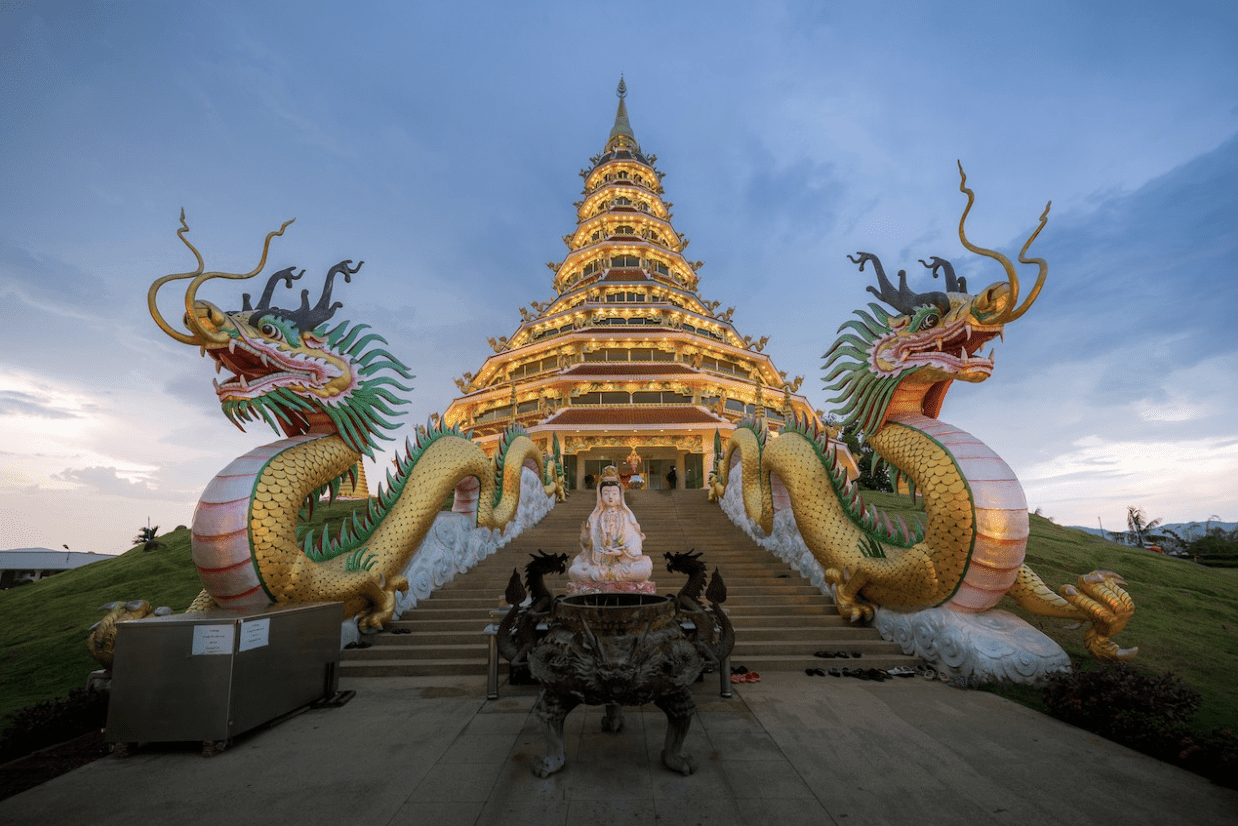 From USD 53.00 (approx. RM 219.00)
Try if: you're religious and love temples
Never leave out Chiang Rai when you are all the way up north at Chiang Mai. This tour will take you to the famous White Temple that was built by a local artist Chaloemchai Khositphiphat. Rumour has it that he dug out THB40 million from his own pocket to design this temple to gain an immortal life.
Next, you'll be heading to Wat Rong Seua Ten, which also translates to 'The Temple of the Dancing Tiger' or simply known as the Blue Temple. The name was derived from the belief that tigers were seen jumping across the river in ancient times.
Don't leave Chiang Rai without visiting the Golden Triangle, the spot where Myanmar, Laos and Thailand meet. Indulge in its rich history as well as the culture that's filled with different characters.
Tour 4: Wat U-Mong and Doi Suthep Temples Sunset Tour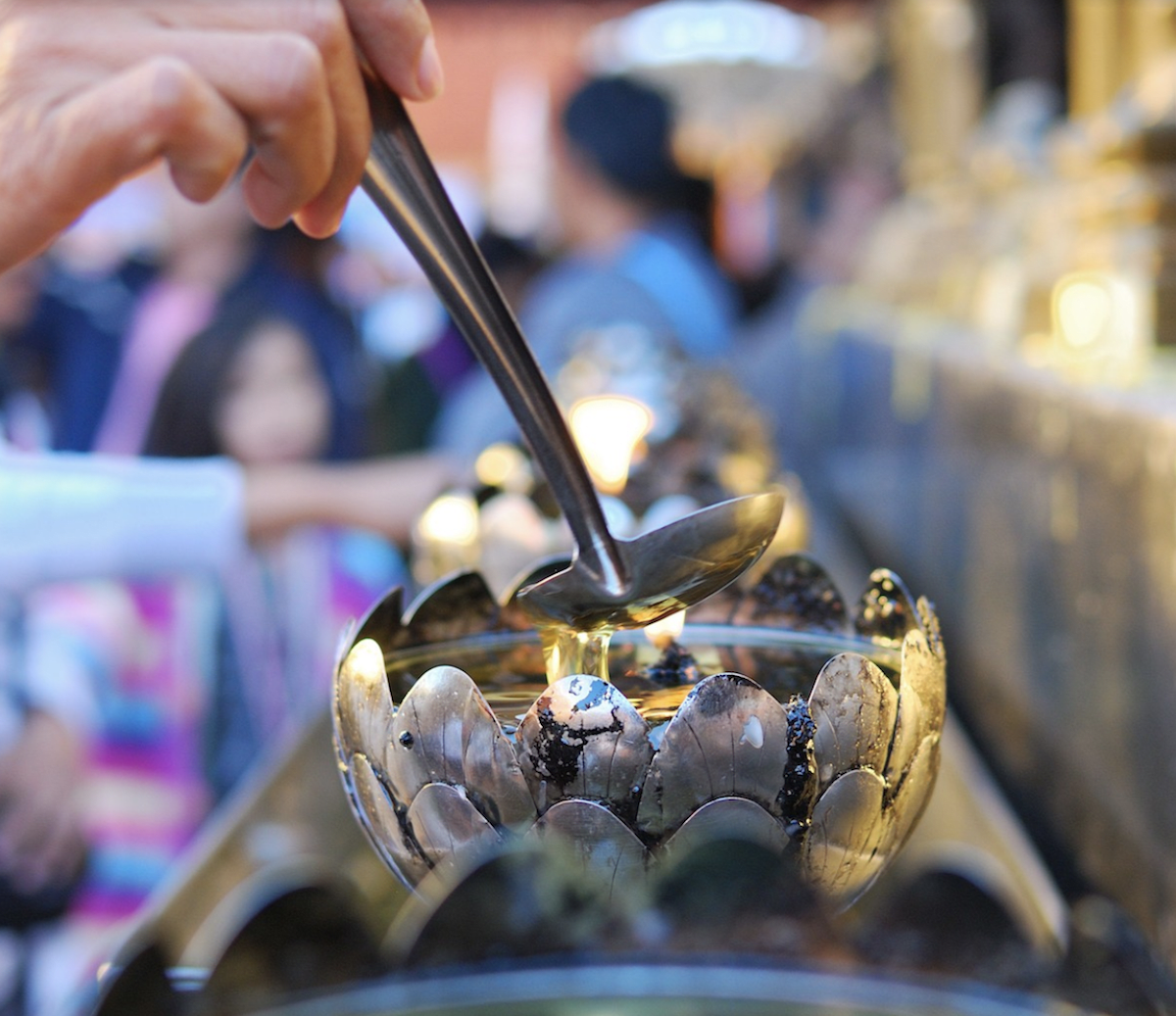 From USD 35.00 (approx. RM 145.00)
Try if: you appreciate sunset sceneries and historical sites
The 700-year old Wat U-Mong is famous for its underground tunnels that are surrounded by a forest. It's believed that this forest has words of wisdom for those who pass by, so you are encouraged to focus on the whispers. You will arrive at the temple just in time for the sunset and the breathtaking view.
As the sun sets, you will be guided over to Wat Phra Tha Doi Suthep to enjoy the stellar night that lights up the whole temple. To get to the top, you'll have to climb the 306-step staircase, but it'll all be worth it when you can finally see a panoramic view of Chiang Mai.
Tour 5: Morning Visit to Thailand's Tribes Tour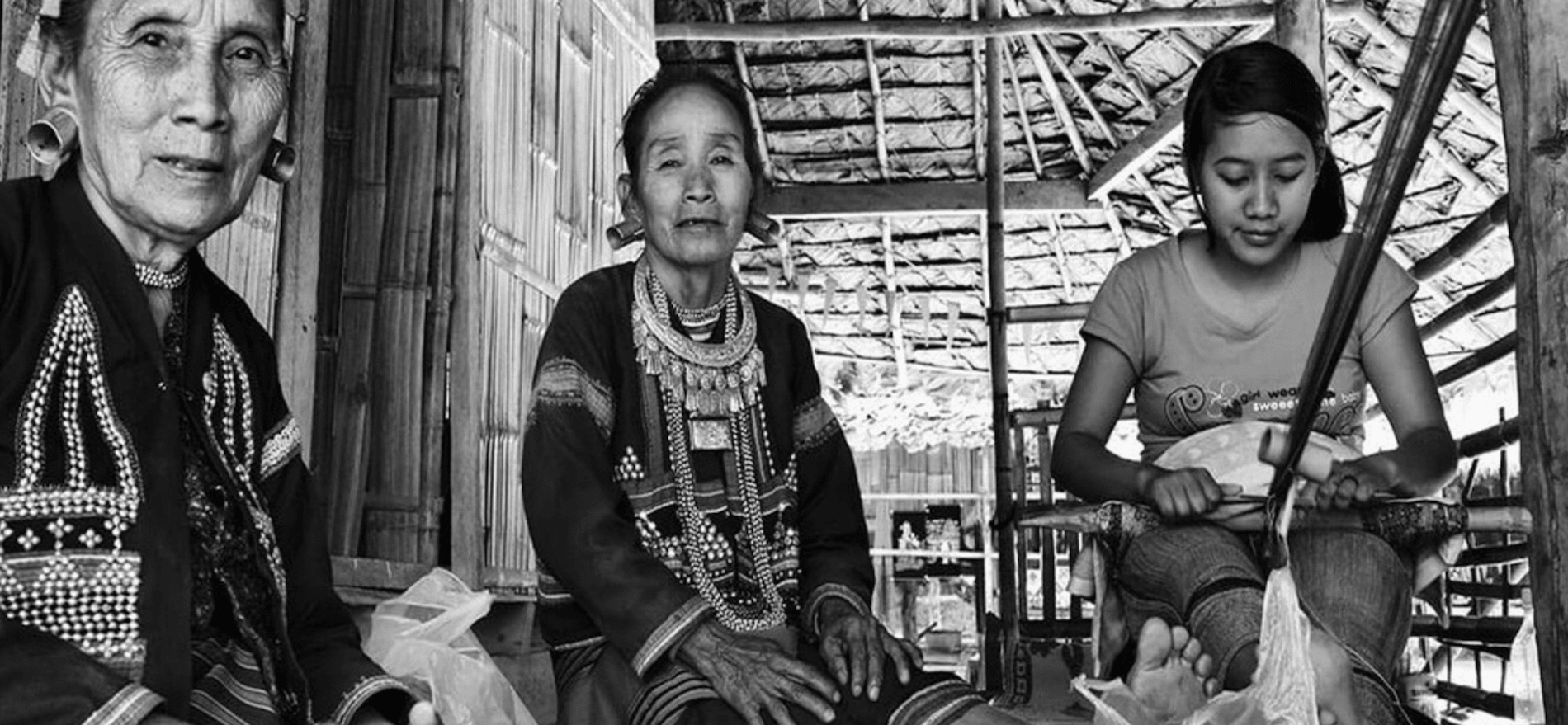 From USD 58.00 (approx. RM 240.00)
Try if: you're an aspiring anthropologist
As you must also know, Thailand is not all modern (think Bangkok) and is still home to plenty of tribes that run the rural area. You'll see the Karen Tribe, Lahu Tribe, Lisu Tribe, Yao Tribe, Akha Tribe, and the famous Karen Long Neck Tribe.
The Karen Long Neck Tribe can be easily identified by their brass rings that coil around their necks. That is a symbol of beauty in their culture.
Follow this tour and leave town as early as 8.30am to learn the history and culture of these tribes when you meet them. Give yourself about four full hours to meet the country's people and their tribes.
There's so much to learn in so little time, hence why tours come in handy. Always pick your tours carefully and try to absorb as much information as possible. With so many tours available at TripGuru, we believe you're sure to find tours carefully catered to your liking.