Whether you're a good singer or not, it's fun to have a karaoke session every now and then where you can sing without restraint and just have a good time. These days, we have home karaoke systems as well as karaoke bars, rooms and even private capsules. When it almost seems like little change is to occur to karaoke soon, one company has set out to develop what is meant to be the smartest and smallest karaoke system yet - the Popsical.
At a quick glance, Popsical looks nothing like your average karaoke system. It fits into the palm of your hands and for the most part, only requires an internet connection to function. However, once plugged into a sound system and television, Popsical is meant to be incredibly similar to large karaoke machines. Maybe even better.
We looked at the Popsical Bundle for this review. If karaoke is an activity that is right down your alley, you just might want to keep reading!
What's in the box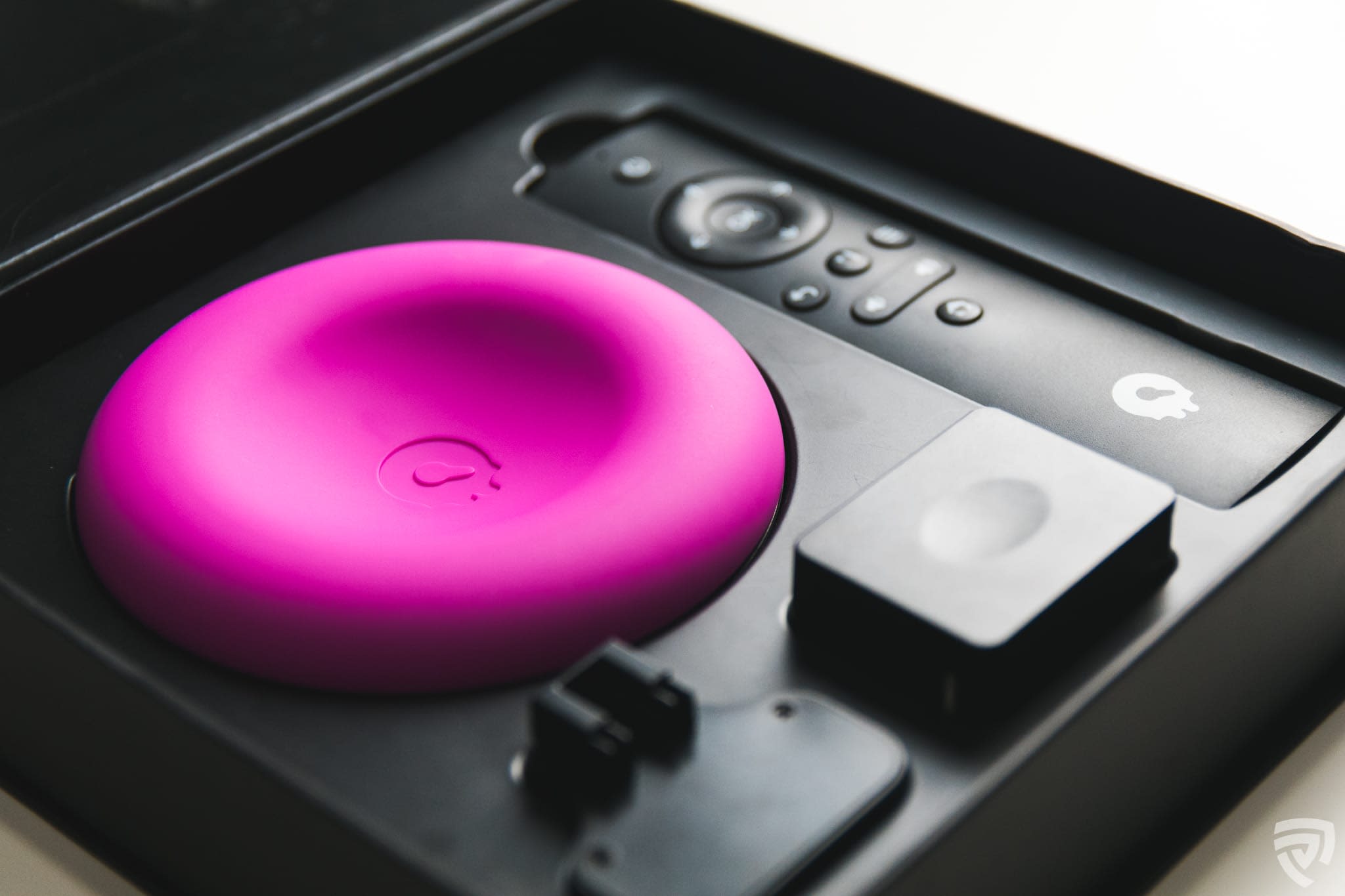 Popsical

Popsical

Remote Control (AAA batteries not included)

2-Pin USA Adapter

3-Pin UK Converter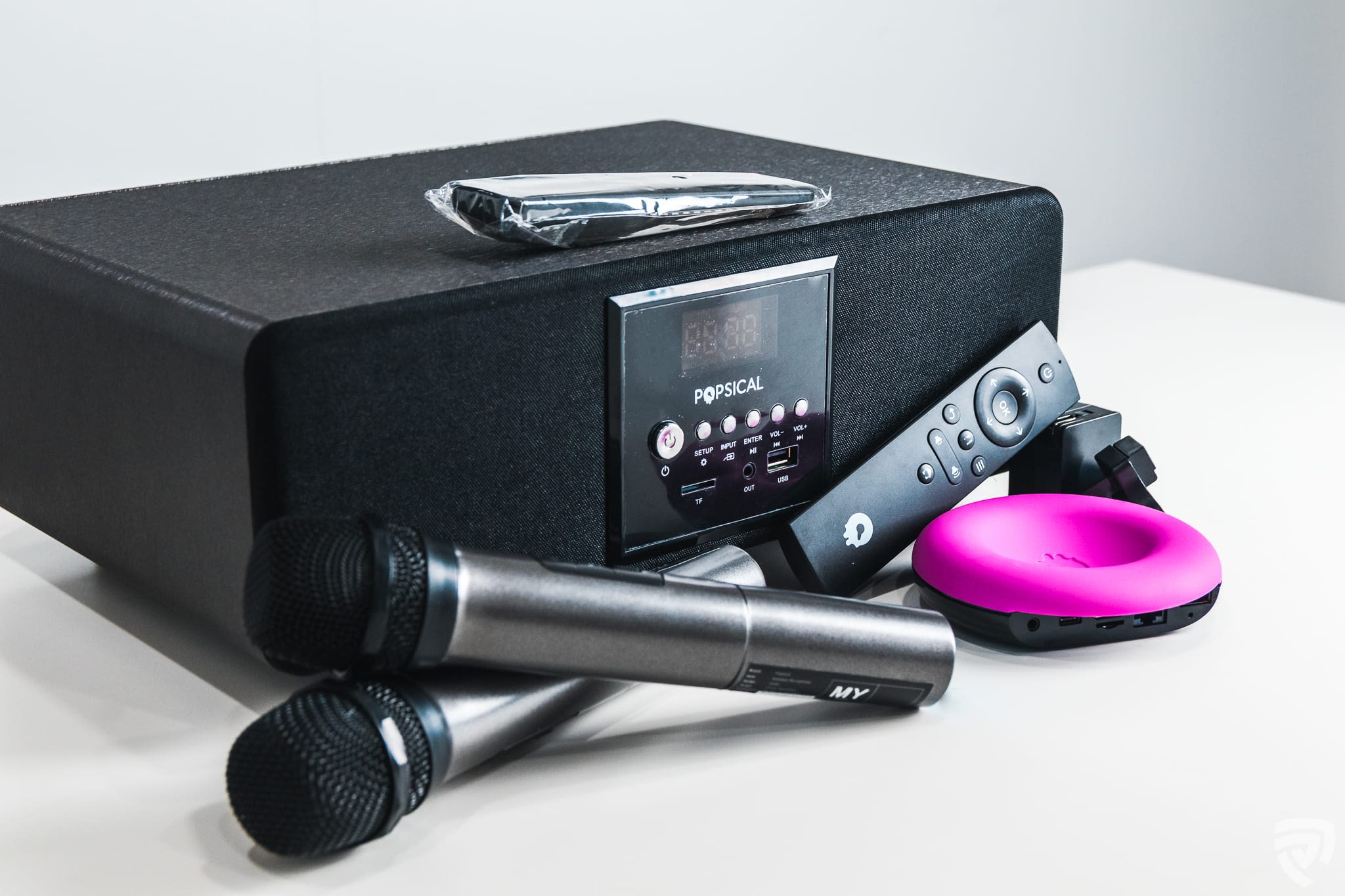 Popsical Bundle

1 Popsical Soundbar

1 Remote Control

2 Wireless Microphones
Setting up: Not as difficult as it seems
Setting Popsical up might seem slightly intimidating if you're not very tech-savvy. However, its online manual has clear picture instructions that are easy to follow. It is also easy to figure your way around the setup on your own as there aren't many cables or ports to connect to. In our case, once connected, our Smart TV was able to auto-detect Popsical. Simply pair it to your phone after and you're good to start your karaoke in no time.
Performance
Popsical: Light but packs a punch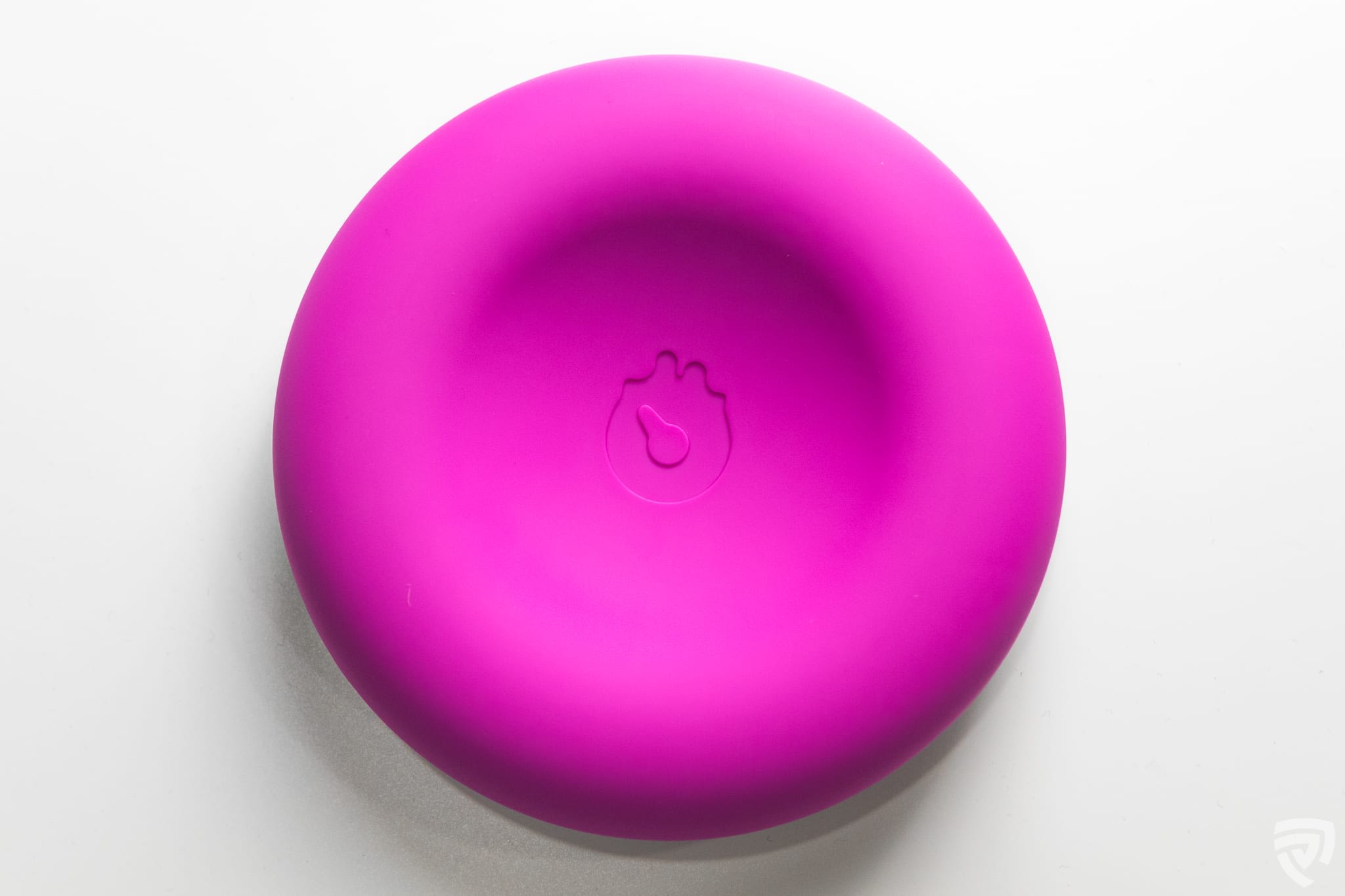 Technical Specs

Height

3 cm

Width

11.5 cm

Depth

11.5 cm

Weight

150 g
Ports and Interfaces
10/100M Ethernet
USB Type-C
USB 2.0 OTG Supported
HDMI 2.0a
802.11n/b/g/ac(Pro) Wifi
3.5mm Aux out
MicroSD slot
With a plastic shell and a weight of only 150g, Popsical seems a tad bit too light for our liking; as if it could easily shatter when dropped. But as the hub, it means serious business as a karaoke streaming device. It comes with 3.5mm/USB-C/USB/HDMI/Ethernet ports and built-in Wi-Fi. There is also an SD card slot and a reset button on the device.
Soundbar: Great music and multi-functional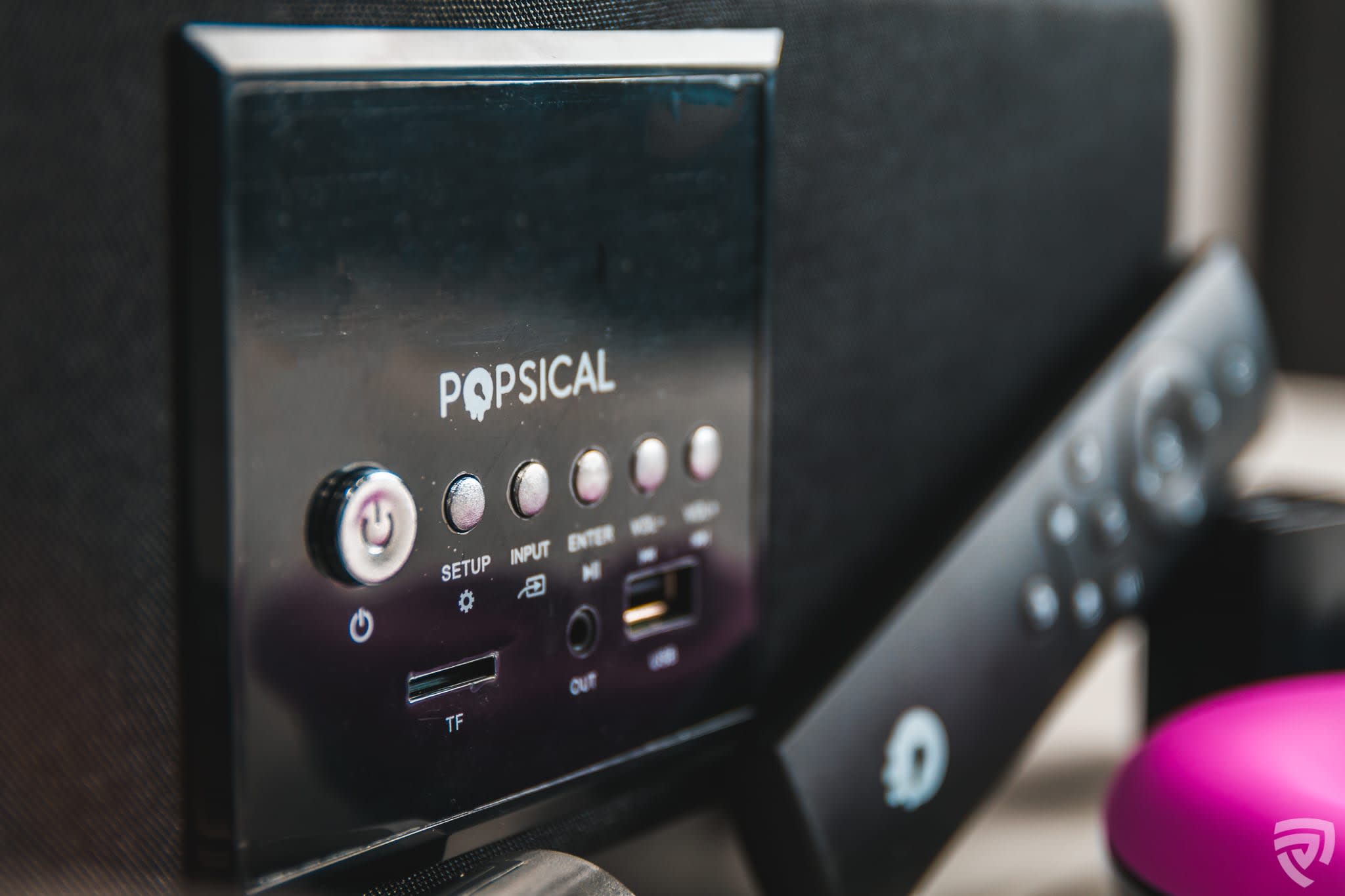 In terms of sound quality, the speaker's 3D surround sound system produces clear music, as if you're listening directly from your headphones. There's also an audio equaliser function allowing users to tweak bits of the sound (treble, bass and audio effect) to suit their preferences. Other functions of the soundbar include Bluetooth wireless streaming, a USB thumb drive reader and built-in sound amplifier.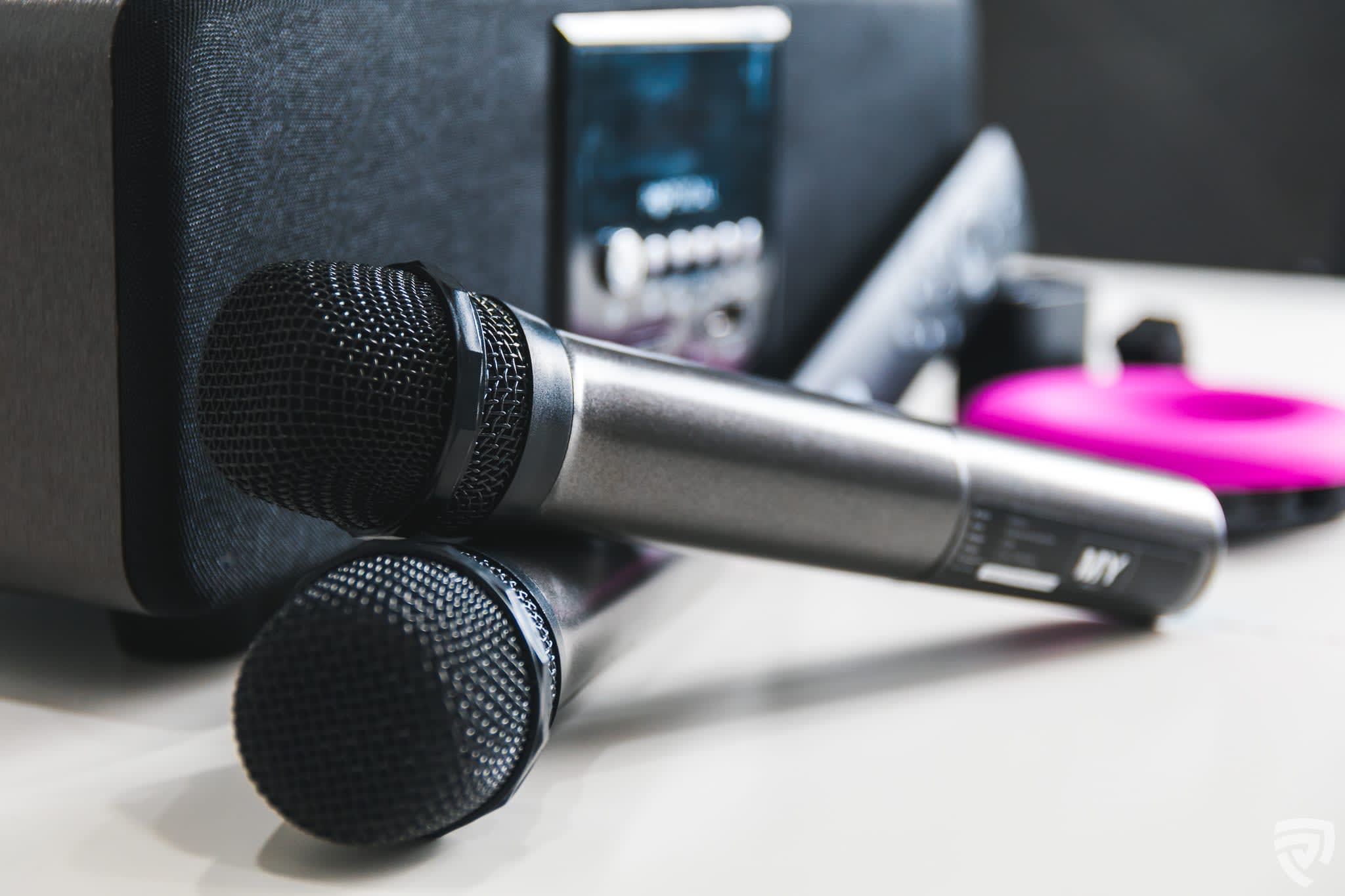 Expect a deep echo when you use the microphones. This is typical of regular karaoke microphones and makes the Popsical experience similar to what we'd get at karaoke rooms. However, the mics are not very sensitive and users will have to belt out louder using steady notes or the microphones might not be able to pick up their voices. While this might not be ideal for soft songs, it is merely a spot of bother in the otherwise well-performing microphones.
Popsical App: Innovative and user-friendly
To get Popsical to work, it is first necessary to download the mobile app. Only available on iOS and Android devices, the app is incredibly user-friendly and has an interface that is easy to navigate through and a layout that is much like Spotify's.
Users can browse through Popsical's music library and queue tracks from the app. New releases, popular content and hot playlists are all displayed to give users easy access. It is also possible to browse according to genre, or to request for songs if they are not yet added into the database.
The app supports multiple devices - essentially meaning that unlike traditional karaoke systems, it is now possible to add songs to the play queue from multiple devices at the same time.
One of our favourite app features is the controller feature which allows users access to Popsical's remote via the app. This means that skipping songs on the queue, making selections and even controlling the volume of songs can all be easily performed from the screens of our mobile devices. The audio FX controller also allows users to control the speed and pitch of songs as well as provide sound effects such as applause, cheers, laughs and boos. Real innovative if you ask us!
Conclusion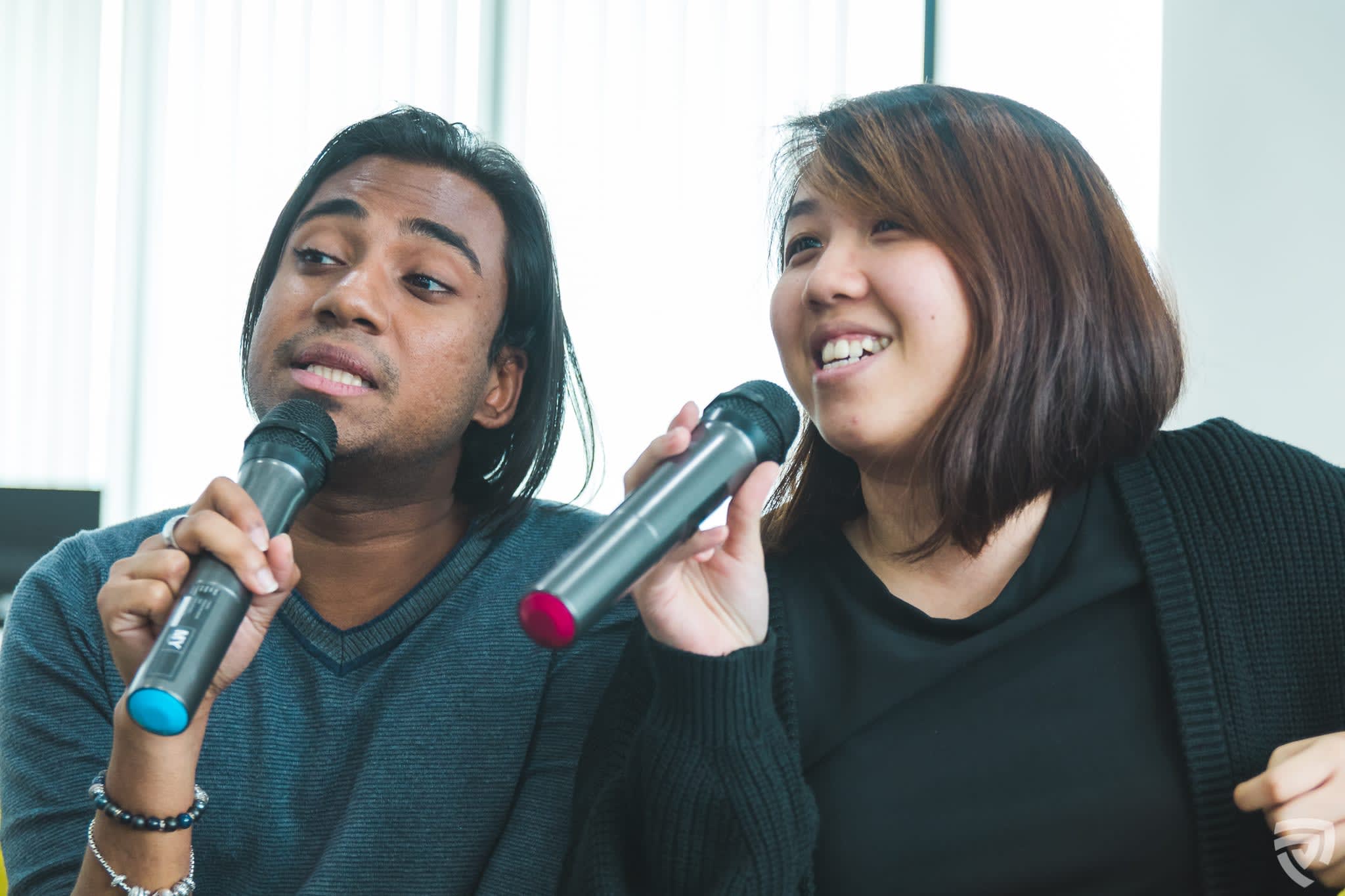 For a pretty old-school activity, karaoke has seen quite a few developments. But it's almost safe to say that none of it matches up to what Popsical delivers and it is easy to be impressed by this.
The one issue that we have is that on top of purchasing Popsical, users will still have to pay for a premium account which gives them full access for 24 hours at RM 5.99, or a month of access at RM 14.99. Choosing not to go premium only allows users 15 minutes of play time in a day.
Despite this, we like that Popsical is ultimately a cloud-based system, giving us access to a music library larger than what traditional home karaoke systems are typically capable of. Hence, we wouldn't mind paying for a premium account if it means getting to have a good time.
Popsical is available for purchase at popsical.com. Interested customers can buy Popsical at RM 899.00, Popsical Sound at RM 799.00 and the Popsical Bundle at RM 1,399.00. From

RM0.00
Check Popsical price below:
add_circle
Lightweight and portable
add_circle
Wide database of songs
add_circle
Possible to simultaneously add songs from multiple devices
remove_circle
Subpar microphones
remove_circle
Users have to pay to go premium
There is much to be impressed about how smart Popsical's system is. User-friendly and innovative, it is perfect for anyone who loves karaoke.