Clays help especially to detoxify oily and acne prone skin, drawing out sebum and impurities from the surface. They have acids and minerals which can benefit all skin types. Therefore, there is a clay mask suited for everyone. Not sure where to start? Check out the options below.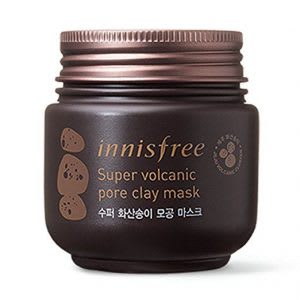 Check Innisfree Super Volcanic Pore Clay mask price below:
Specially made for acne prone skin: this 6-in-1 mask is used to deep-cleanse, exfoliate, control sebum, minimise pores, brighten and cool your skin down. It contains "supervolcanic capsules" and Jeju volcanic ash extract, which has powerful purifying properties to draw out sebum, dirt and impurities from your pores.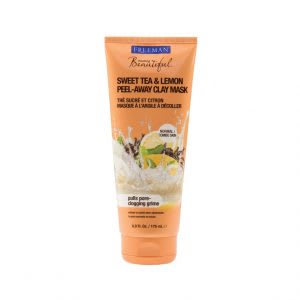 Check Freeman Sweet Tea & Lemon Peel Away Clay Mask price below:
For ladies and gents out there with combination skin, the Freeman peel-off clay mask delivers oil-absorbing benefits. Plus, it has an all-over toning and refining qualities of an easy-to-peel-off mask. Give your skin a little TLC in the form of Sweet Tea spritzed with a squeeze of lemon.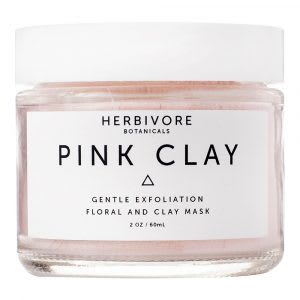 Check Herbivore Botanicals Pink Clay Exfoliating Mask price below:
Herbivore Botanicals has come up with an amazing pink clay mask that will not dry out your skin. It's filled with French pink clay, chamomile flowers and rosehip oil which will help soothe, replenish and rejuvenate your skin. Say goodbye to dry patches and tight skin.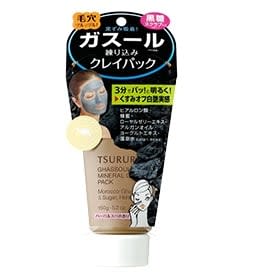 Check BCL Tsururi Ghassoul Mineral Clay Pack price below:
Get rid of rough skin and blackheads with BCL Tsururi Ghassoul Mineral Clay Pack. The Moroccan clay in the ingredient will give you smoother, translucent skin after the removal of dead skin. Then, the top skin layer is treated by Moroccan Ghassoul lava clay to reveal a smoother pore appearance.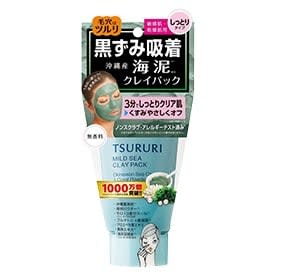 Check BCL Tsururi Mild Sea Clay Pack price below:
Products which are alcohol-free, fragrance-free, mineral oil-free and allergy-tested is perfect for sensitive skin. You will see results in just three minutes after using the BCL Tsururi Mild Sea Clay Pack. Its gentle formula absorbs impurities and removes dirt from your pores. Soft, dewy skin is guaranteed with its moisture-retaining ingredients; honey, olive oil and collagen.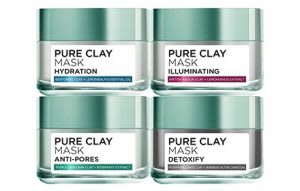 Check L'Oreal Paris Pure Clay Mask price below:
The L'Oreal Paris Pure Clay Mask comes in four, straightforward varieties with different functions: detoxify pure clay mask, hydrating pure clay mask, illuminating pure clay mask and anti-pore pure clay mask. If you need an instant pick-me-up, one of these might be the clay mask for you.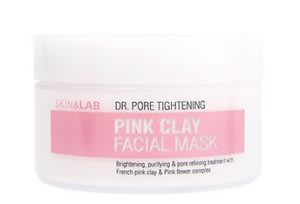 Check Skin & Lab Dr. Pore Tightening Glacial Pink Clay Facial Mask price below:
Made with French pink clay, this mask helps remove excess oil, impurities and dead skin while soothing irritated skin. Not only does this mask help with minimising the appearance of pores but it also refines, purifies and brightens your skin. Pamper your face with this mask and bid farewell to enlarged pores.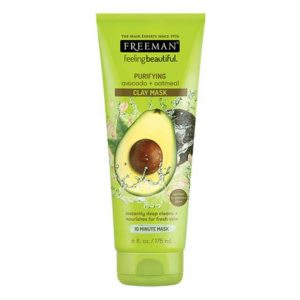 Check Freeman Avocado & Oatmeal Facial Clay Mask price below:
Made in the USA, Freeman sure knows what our skin needs. Getting rid of whiteheads is easy with the Avocado and Oatmeal Clay Mask. The ingredients in the mask not only eliminates oil and dirt from your pores but also nourishes and purifies your skin as well with just one application. Your complexion will be squeaky clean and soft after one use.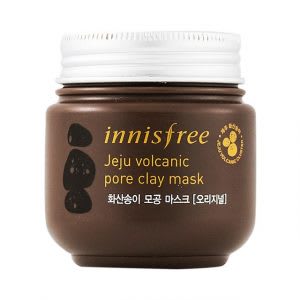 Check Innisfree Jeju Volcanic Pore Clay Mask price below:
add_circle
Suitable for oily and acne prone skin
add_circle
Doesn't dry out the skin
The Jeju Volcanic Pore Clay mask is designed to brighten your skin tone, remove sebum and lighten spots. What more can we ask for? Rich in Jeju Volcanic Scoria, the mask penetrates your pores to clean out impurities. It also absorbs excess sebum to revive and retain the skin's natural moisture balance. 
Related articles