This beauty trend is so big that even professionals and celebrities are on board; cleansing your skin with oil cleansers are all the rage now. It is never too late to invest in your skin and embrace beauty. Oil cleansers are formulated to remove bad excess oils, impurities and dirt from your skin. Unsure which is the right one for you? We're here to help! Here are some of our top picks for various types of skin.
Are oil cleansers good for oily skin?
Yes, they are. Water repels oil, so using oil cleansers is the best to remove stubborn sebum and oil-based makeup products. Oil cleansers are usually lightweight, and they work to deep cleanse your pores, wash away dead skin cells and blackheads on your nose area.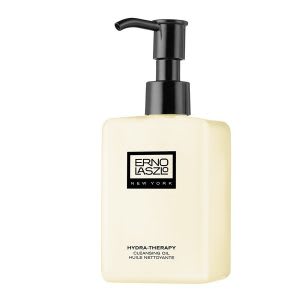 Check Erno Laszlo Hydra-Therapy Cleansing Oil price below:
Worry no more about dry skin! The Hydra-Therapy Cleansing Oil is here to hydrate your skin. Rich in moisture, its quick-absorbing oil helps to restore hydration without the need to strip your skin of its moisture. Additionally, it does not leave an oily residue. Instead, it leaves a softer, smoother and refreshed complexion to your face.
This formula is also enriched with avocado, jojoba, grape seed, apricot and sesame oil. Its Vitamin B blend contains antioxidants and skin-conditioning actives while rosemary extracts work to minimise wrinkles. All in all, it's sulphate-free, paraben-free and phthalate-free.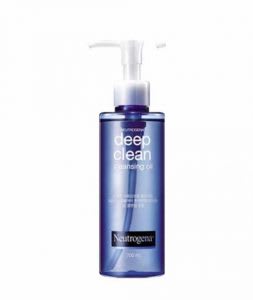 Check Neutrogena Deep Clean Cleansing Oil price below:
Cleansing oil can be used for double cleansing too. With a refreshing deep cleansing oil like Neutrogena Deep Clean, effectively remove dirt, impurities and makeup in one single step for a superior deep clean feeling that leaves your skin soft and supple.
The water activating formula in this cleansing oil transforms it into a soft and fine cleansing milk or emulsion that easily dissolves dirt and makeup in just one step. Furthermore, botanical skincare complex found in this product also helps to lock the moisture balance in your skin, leaving it nourished and moisturised.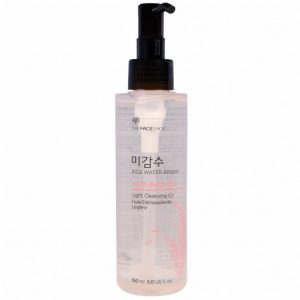 Check The Face Shop – Rice Water Bright Light Cleansing Oil price below:
Known for its moisturising and brightening cleansing quality, this cleansing oil is known to be rich in vitamins such as amino acid, hydrochloric acid, nutrients, moringa oil and soapwort. The rice water in this oil cleanser is meant for mild cleansing and does not cause any breakouts or skin irritation.
It is a water-based formula that helps to remove makeup and dirt. The rice oil and moringa oil in this cleanser helps to purify the skin and remove any impurities. If you are looking for a makeup remover, this cleansing oil works like magic.
More: Top 7 Gel Cleansers That Actually Deliver Results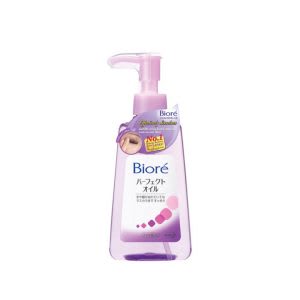 Check Biore Cleansing Oil price below:
Suffering from oily skin and acne? More reasons for you to use Biore's cleansing oil! This oil-based makeup remover/cleansing oil is made in Japan and has an excellent cleansing ability that will remove your makeup quickly and easily.
If your skin is prone to acne, using the right cleansing oil will help to effectively dissolve and remove long-lasting makeup, lifting away dirt and impurities that cause acne. This product is non-greasy or sticky and does not clog your pores. It is also gentle and mild.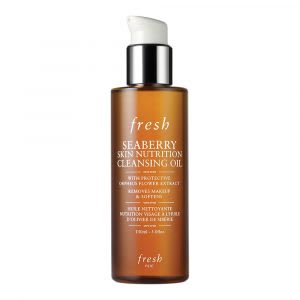 Check Fresh Seaberry Skin Nutrition Cleansing Oil price below:
Choosing the right oil to protect rosacea skin types can be tough. But it is proven that certain types of oil can be helpful to keep rosacea skin comfortable, calm and non-inflamed. With an omega-rich cleansing oil like Fresh Seaberry Skin Nutrition that contains a blend of nourishing oils and protective extracts, you no longer have to worry about your rosacea skin.
Fresh's cleansing oil comes with the seaberry oil which is a powerful antioxidant that revitalises, protects and softens your skin. It also contains camellia seed oil which is rich in omegas that helps to nourish delicate skin, promotes wound healing and soothe irritated skin. It is also known to add another layer of protection, leaving your skin soft and supple.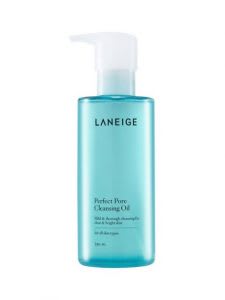 Check Laneige Perfect Pore Cleansing Oil price below:
Facing troubles with open pores and blackheads? This perfect pore cleansing oil by Laneige will clean them out! Concocted with natural virgin coconut oil, this product helps to remove heavy makeup, dirt and impurities and is also infused with mugwort extract that has antibacterial properties to purify your pores deeply, melting away sebum.
It is made without any mineral oil which makes it gentle enough for all skin types and won't cause any skin irritation or redness after use.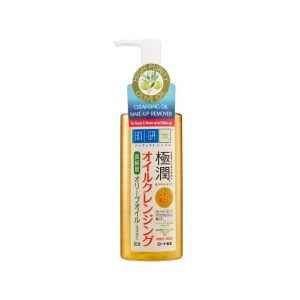 Check Hada Labo Super Hyaluronic Acid Moisturising Cleansing Oil price below:
The Super Hyaluronic Acid Moisturising Cleansing Oil is formulated with highly purified olive oil to deep clean, remove dirt and excess oil, and stubborn makeup such as waterproof mascaras. It is also gentle enough on delicate skin.
Enhanced with hyaluronic acid, intensely hydrate and maintain your skin's moisture balance, leaving it soft and smooth without any unpleasant greasy feeling. 
More: 13 Facial Cleansers to Wash the Dirt and Grime Away
Disclaimer: The pricing shown is just a good indication of how much these products are worth. The prices could change based on the e-commerce promotions that are going on. If some of the products are not available, do email us at [email protected]. Thank you!