We all use AA batteries in our everyday lives. But not all AA cells are created the same or are ideal for the same purpose. There are many different types of AA cell construction with different capacities and price range to choose from.
To help you tackle the tricky task of getting the best AA battery to suit your purposes, we've rounded up a wide range of batteries from you to choose from.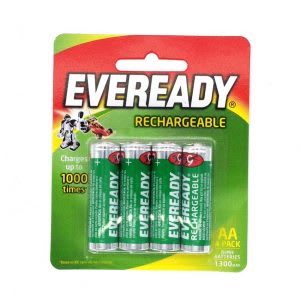 Check Official Eveready Rechargeable Batteries AA 4 PACK 1300mAh price below:
Eveready is an instantly recognisable brand when it comes to AA batteries. For many generations, they are the trusted brand used for flashlights.
Their latest rechargeable 1300mAh batteries which are rated to be rechargeable for up to 1000 times, is just right for flashlights. With just a pack of four 1.2V, AA batteries, they will keep your flashlights shining brightly for many months of use before they need replacing.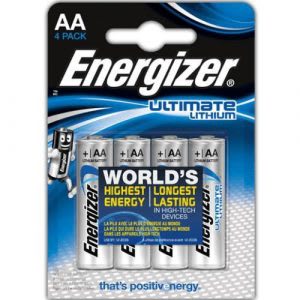 Check Energizer Ultimate Lithium Battery AA 4pc price below:
Alkaline Energizer batteries may be the gold standard when it comes to disposable AA batteries, but lithium batteries do have their advantages.
Lithium batteries work as normal even at temperatures up to -400C whereas alkaline batteries only remain stable at up to 00C. Energizer's ultimate lithium batteries weigh up to 1/3 less than standard alkaline batteries and are capable of holding their charge for up to 20 years if left unused.
Their long shelf life and leak-proof construction make these an ideal choice for those stocking up for Armageddon.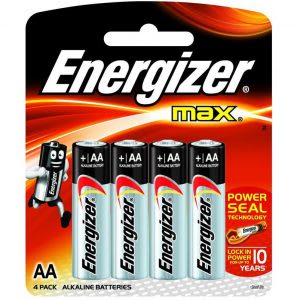 Check Energizer Max AA Alkaline Battery 1.5V price below:
The Energizer Max is the ultimate disposable alkaline battery, with a shelf life of up to 10 years using their patented Power Seal Technology. They also have 30% longer lasting power in comparison to other equivalent alkaline batteries on the market.
Its high voltage at 1.5V and power storage capacity makes this model ideal for power-hungry applications such as camera flashes. They are also leak-proof for up to 2 years thanks to new energizer leak-proof technology, so no need to panic if you haven't taken out batteries from your electronics for a while.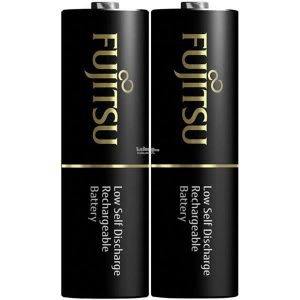 Check Fujitsu Premium High AA Rechargeable Battery 2550mAh - 2 Pcs price below:
If you've got a point-and-shoot camera, these premium rechargeable AA batteries from Fujitsu may be the correct choice for you. With its NiMh core which helps deliver a 1.2V, paired with its capacity of 2550mAh, these Fujitsu AA Batteries will ensure adequate photo taking time with your camera.
When the charge gets low, you can easily recharge without worrying about the memory effect to ensure a full charge each time. These batteries retain their charge up to a year in storage so if you aren't in a hurry to use them, don't worry. They even work in extreme cold of up to -200C.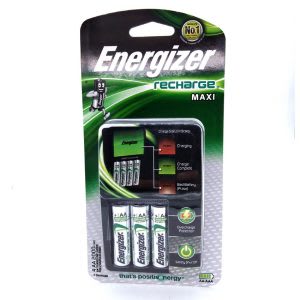 Check Official Energizer CHVCM4 Recharge MAXI and AA Battery price below:
For best value and compatibility, it makes sense to get the official Energizer CHVCM4 Maxi Charger which comes with 4 AA 2000mAh NiMH rechargeable energizer batteries.
The charger features autoblock to prevent overcharging after your batteries are fully charged. With a flexible design, it can also charge a wide range of capacities from 1300mAh to 2550mAH at AA or AAA sizes.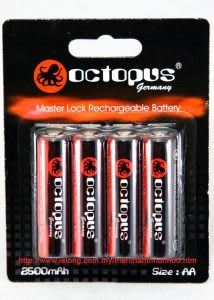 Check Octopus 2500mAh AA rechargeable Battery price below:
The Octopus 2500mAh NiMH AA rechargeable batteries are touted to be manufactured using environmentally friendly methods. Unlike many other rechargeable batteries, they can be used directly out of the packaging.
These Octopus batteries can retain their charge for up to a year in storage. Thus, they are well suited for applications such as smoke detectors where you don't need to keep changing the batteries to ensure reliable function constantly.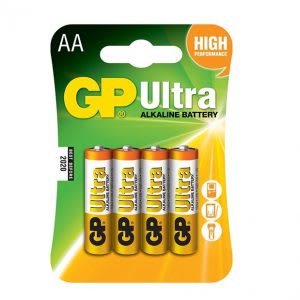 Check GP Ultra Alkaline Battery AA / AAA price below:
GP is the No. 1 best-selling alkaline battery in Malaysia which offer a reasonable price with excellent performance.
With a shelf life of up to 7 years in the package, you can easily stock up on your batteries without worrying about the deterioration in capacity. As an alkaline battery, the GP Ultra is perfectly suited to intensive usage in electronic gear such as the Xbox wireless controller for many hours of non-stop usage.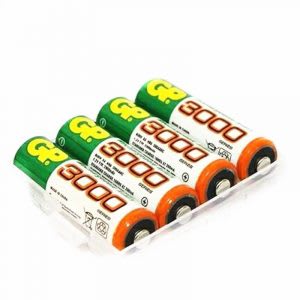 Check GP AA 3000mAh 1.2V Rechargeable Battery price below:
If you're planning to set up some trail cameras to capture pictures of elusive wildlife, it makes sense to ensure your camera's batteries are long lasting.
GP's rechargeable 1.2V AA batteries have a huge capacity of 3000mAh which is 3 times higher than standard alkaline batteries, as well as up to one year of capacity retention on a single charge.
This means you can set and leave your cameras for up to a year without worrying about the batteries draining out. Solar lighting is another useful application for these batteries as their higher capacity and rechargeability means your lights can remain on longer and can be recharged directly from your solar panels.  They can be recharged for up to 1000 times without losing their capacity.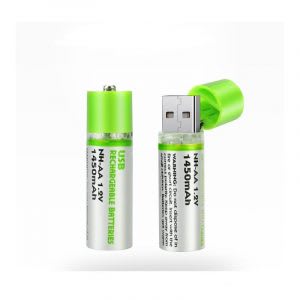 Check Rechargeable USB Battery AA 1450mAh 1.2V price below:
This innovative product is a 1450mAh 1,2V AA rechargeable battery with a built-in USB charger in the cap. You simply pop off the cap and stick the charger into any USB port for a fast charge.
Capable of being charged up to 500 times, this delightful innovation is best suited for applications such as a wireless computer mouse where you can plug the battery into a free computer USB port for a quick charge.
Disclaimer: The pricing shown is just a good indication of how much these products are worth. The prices could change based on the e-commerce promotions that are going on. If some of the products are not available, do email us at [email protected]. Thank you!