Ever heard of quinoa? It is a versatile super-grain and protein powerhouse that is diet-friendly for those of you that wish to own the perfect body, to maintain your health & wellness and even for those of you that can't live without rice. Quinoa is a good substitute of rice and pasta but is double the amount of healthy, 40 calories fewer than the same amount of white rice and is lesser by 15 times the grams of carbohydrates in white rice. Quinoa also provides 5 more grams of fiber and lots of protein.
Quinoa is naturally rich in dietary fibre and vitamin B, making it one of the best options to kick-start your diet plan. This versatile super grain and protein powerhouse is perfect for those of you who can't live without rice and pasta. It has double the amount of nutrients that rice has but is 40 calories fewer. If you plan on having a healthier diet, check out seven of our recommendations below.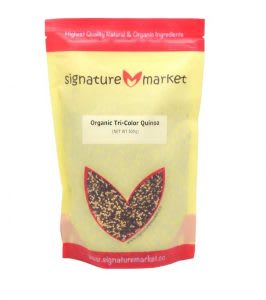 Check Signature Market: Organic Tri-Colour Quinoa price below:
Salads are perfect to be consumed at any time of the day, including breakfast, lunch, and dinner. Although, some salad dressings can be unhealthy, so why not make your own with Organic Tri-Colour Quinoa?
Imported from South America, this organic, premium and non-GMO quinoa contain up to nine essential amino acids that build strong bones, muscles, skin, and blood. This quinoa has a nutty flavour, perfect to make salads with.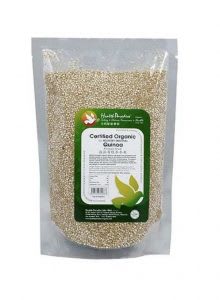 Check Health Paradise Organic Quinoa price below:
Quinoa serves as an excellent diet for people with diabetes and high cholesterol. These grains contain essential amino acids, oligo-elements, calcium, zinc, magnesium, potassium, vitamins and are gluten-free. Health Paradise Organic Quinoa from Peru is high in dietary fibre and protein that helps keep blood sugar under control - perfect for diabetic patients.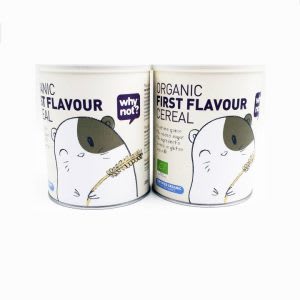 Check Babybio Dry Cereal for Infants price below:
Babydio quinoa is made especially for your little one with a mild vanilla flavour that they will love. It contains organic ingredients such as protein and Vitamin B1 to help with your baby's growth, giving him sufficient energy, and it repairs body tissues too. This product is imported from France and is made up of premium quality.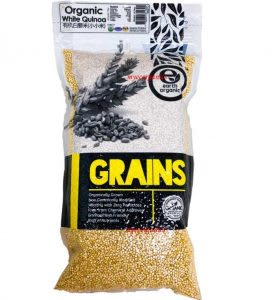 Check Earth Living Organic White Quinoa price below:
Quinoas are perfect for the elderly as it contains nine essential amino acids, iron and calcium that their bodies need. It's gluten-free and easy to consume - that would help with constipation issues, too. Earth Living Organic White Quinoas is the best product out there for older adults who also face sensitive gastrointestinal problems.
Disclaimer: The pricing shown is just a good indication of how much these products are worth. The prices could change based on the e-commerce promotions that are going on. If some of the products are not available, do email us at [email protected] Thank you!