In the age of smartphones, it has become imperative to protect the touchscreen from scratches and sharp knocks which may cause cracks and usability. Thus, you'll need a screen protector to avoid those from happening. To assist you in looking for a good screen protector that will match your phone model, we've rounded up some of the best screen protectors for several popular smartphone models available in the Malaysian market today.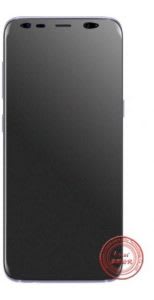 Check SAMSUNG Matte NANO TPU Screen Protector price below:
If you own a Samsung Note FE, Note 8, S7 Edge or S8 Plus, you may consider this stylish matte NANO TPU Screen Protector. Once installed, it gives your phone a stylish matte look while still allowing you to clearly read and access the phone touchscreen.  
The screen protector covers your phone screen fully and is created to be a perfect fit for the designated models. There's also incorporated anti-glare, anti-oil stains and anti-fingerprint marks coating in addition to being perfectly smooth to touch. Be sure to specify your phone model when placing an order.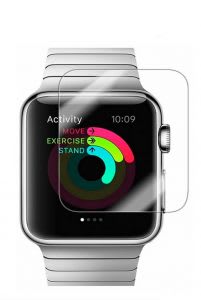 Check X-one Apple Watch Screen Protector price below:
X-One's Extreme Shock Screen Protector has been designed to fit the Apple Watch Series 1, 2 and 3 at 38mm/42mm screen sizes. It features anti shock protection which gives up to 5 times added resistance from drops and hits.
The X-One also incorporates the Puncture Protection Layer technology which keeps sharp objects from piercing the protector and getting to the screen in addition to 5H+ Scratch Resistance Protection while still allowing flawless image clarity. Other features include anti smudge tech which repels dirt, oil and fingerprint marks.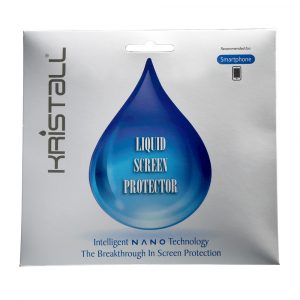 Check Apple iPhone Kristall® Nano Liquid Screen Protector price below:
Kristall® Nano Liquid Screen Protector is an easy to install liquid, bubble-free screen protector layer with 9H hardness. Containing a unique formulation to cover your phone with a special hydrophobic layer, this provides extreme scratch resistance for all apple iPhone models including the iPhone 8 and 8 Plus.
Not only is it designed to blend seamlessly with your phone screen without interfering with its screen's sensitivity, it also reduces fingerprint as well as oil smudges while repelling any moisture. There's also Anti-Microbial properties to protect users against bacterial infections from continuous use.
The Kristal works with other phone models just as well, but make sure to buy the correct kit to ensure adequate coverage of the protector.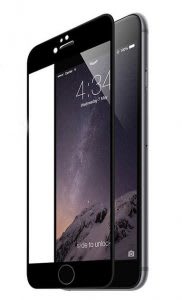 Check Soft Premium Tempered Glass Protector 3D/4D price below:
If you're still using an iPhone 6 and are not looking to upgrade anytime soon, then it may be a good idea to update your screen protector so you can continue using your phone for many years to come. For less than RM10, you can give a new lease of life to your phone.
Designed to fit both iPhone 6 and 6 Plus as well as iPhone 7 and 7 Plus, the protector features carbon fiber soft side edges surrounding 3D curved glass with a hardness of 9H which protects your phone screen without damaging the edges. The protector is also anti-dust, anti-fingerprint and anti-oil smudge as well as anti-shock and scratches.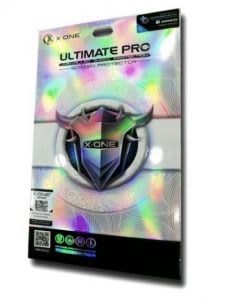 Check X-One Ultimate Pro Protection Screen Protector price below:
If you have just purchased a Huawei P20 or P20 Pro, it might be a good idea to protect your phone with the X-One Ultimate Pro-Protection Screen Protector. Huawei phones are well known to be a tad sensitive to shocks and scratches but with this screen protector, you will be equipped with 5 times the original screen's shock resistance capabilities without affecting the clarity and usability of the touchscreen.
As with other X-One products, the screen protector has been engineered to provide anti fingerprint smudges, liquid and oil repellency, anti-shock and anti-scratches. Meanwhile, the protector is easy to clean with an electrostatic feature that pushes air outwards to prevent bubble forming as your clean it.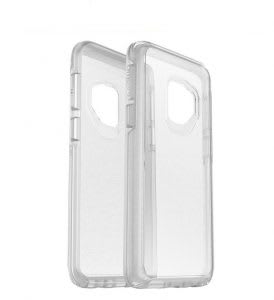 Check OtterBox Symmetry Clear Series   price below:
If you don't fancy the idea of placing a screen protector on your S9 or S9 Plus screen, then this clear version of the Otterbox Defender may be the right screen protection for you. The Symmetry series is ultra-thin and crystal clear to enable you to clearly see your screen even with the front lid closed.
The casing is fully scratch resistant and will remain so for a long time, while the stylish design with sleek edges will highlight and accentuate your phone's lines. With this case, you can protect your screen without the hassle of installing a traditional screen protector.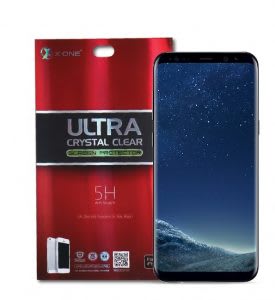 Check X-One X ONE Ultra Series For Samsung GALAXY S8 / S8 PLUS price below:
This screen protector by X-One for Samsung Galaxy S8 and S8 Plus will provide you with the best protection for your phone screen. The protector provides full screen coverage for your phone screen and features an oleophobic coating which is smooth to the touch and does not affect your touchscreen functionality in any way.
Rated 5H+ for scratch resistance and is crystal clear, you won't even notice it's there. A word of advice, the manufacturer recommends that this product should only be applied by professionals, so you should send it to your local phone shop for proper installation.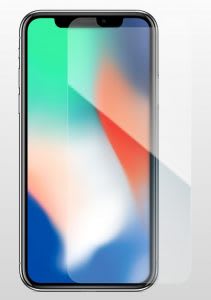 Check Oleophobic Coated Anti Fingerprint Matte Tempered Glass for iPhone X price below:
An olephobic coating is designed to repel the natural oils which come from your fingertips when they touch the phone screen. The first commercially available oleophobic touch screen was on the Apple iPhone 3GS and continues with current Apple iPhone models.
If you intend to install a screen protector on your iPhone X, then this oleophobic treated matte screen protector is your best choice. The 9H hardness protector is extremely thin at 0.3mm and gives your iPhone X a sleek new matte finish upon installation. Other than its Oleophobic capabilities, the protector also provides high scratch and shock resistance as well as protecting your screen from any shatters with its impact dampening and dispersion tech.
Disclaimer: The pricing shown is just a good indication of how much these products are worth. The prices could change based on the e-commerce promotions that are going on. If some of the products are not available, do email us at [email protected]. Thank you!