Every parent knows that a squirming, slippery baby can be quite a handful during bath time. Here's where a baby bath seat can be helpful to keep your mobile munchkin in one place. Ranging from lie-back seats, upright sitting positions and other innovative qualities, the variety of bath seats available are endless. We've picked out some of the safest baby bath seats to help you make your choice.
Nonetheless, always remember to never leave your baby unattended in a bath!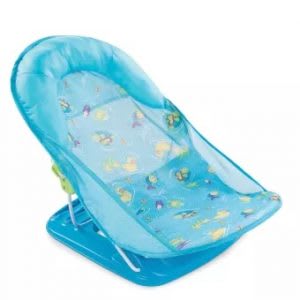 Check Summer Infant Deluxe Baby Bather price below:
This baby seat can recline into two positions and even features extra head support to provide your baby with the ultimate comfort. A mesh fabric base supports your baby along with a foam pillow to protect their head. Brilliantly designed to hold your baby better during bath times, it is also convenient for storage and travelling.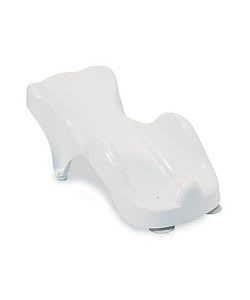 Check Mothercare Ergonomic Bath Support price below:
Ergonomically-designed with a contoured bath support, this baby bath seat will cradle your baby in a perfectly alleviated position. As your baby is relaxed, your hands are free to wash and play with him. This bath seat is suitable for babies 6 months and above. It was also designed to make bath time stress-free, and features suction pads to secure it in place.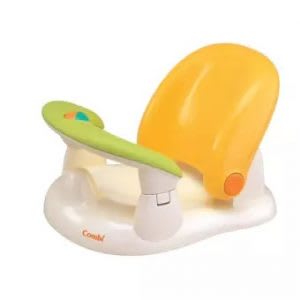 Check Combi Baby Level Baby Bath Chair price below:
Designed to secure your baby in the best seating position, the Combi Baby Bath Chair is an upright bath seat for babies and toddlers.
Its adjustable backrest features a dual lock that can be easily operated with just one hand. The easy-to-open guard also makes it a doddle to get your little one in and out of the seat. Furthermore, it also ensures that you won't ever have to worry about your baby falling forward.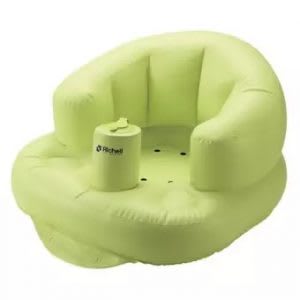 Check Richell Kairy Baby Chair price below:
This is a special bath seat for toddlers learning how to sit upright. It works great during bath time as well as any other time. Once inflated, the baby-friendly padding provides a soft and sturdy cushion for your baby to relax on.
Furthermore, a low centre of gravity protects your baby from falling forward. It is also practical for storage, only requiring you to deflate and fold it compactly. Holes located at the bottom of the seat will allow water to be easily drained.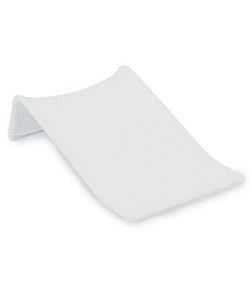 Check Mothercare Fabric Bath Support price below:
Mothercare's fabric bath support is an angled support designed to accommodate your growing baby. Its non-slip mat cover provides reassuring comfort and can be easily removed for machine washing. Pamper your little one as he lies supported by the frame, and the both of you can have a relaxing bath time.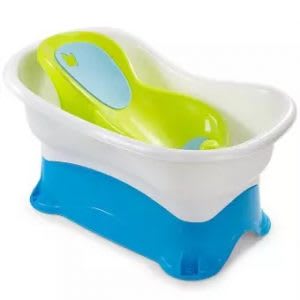 Check Summer Infant Comfort Height Bath Tub price below:
This bath seat offers you the support and space that is needed to bath 2-year-old toddlers. The elevated position provides ideal comfort and convenience to both parent and baby. It features a deluxe contoured sling and clean rinse drains for continuous flow of clean water, and can also be used as a step stool.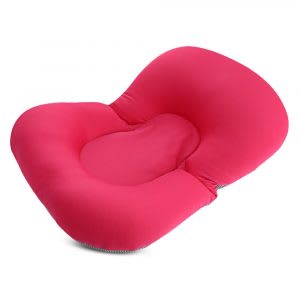 Check Anti-skid Newborn Seat Pad price below:
This baby seat smartly elevates your baby's head, to keep their ear and eyes out of the water. The edges are ultra-soft and deeply contoured to safely cradle your baby while bathing. The seat itself helps to keep your baby in a secured position on the seat. Made from soft polyester, it dries quickly and comes with a sturdy hanger for drip-dry storage.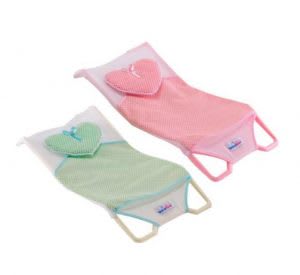 Check Baby Love Anti-Slip Bath Net Stand price below:
Suitable for babies aged 1 month to 6 months old, this seat is designed to conform and stabilise your baby's body during bath time. An anti-slip, massaging mesh is gentle on the skin and made with clean and mildew resistant material. Lightweight and sturdy, the solid non-slip frame ensures extra support and security for your baby.
 Related articles