Your feet are one of the most important parts of the human body, and the saying that "an ounce of prevention is better than a pound of cure" applies to them too. By using ankle guards during strenuous activities, issues such as ankle sprains can be prevented as it increases the stability of the ankle while stabilising the arch of the foot and protect the ankle. It may also improve the pressure in the lateral calcaneus and decrease the possibility of a sprain.
No need to fret on where to start searching for the best ankle guard. Check out our list here for the one you need.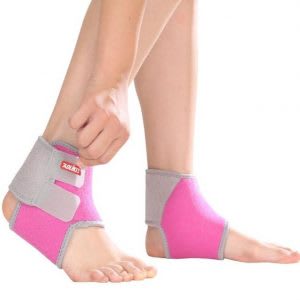 Check Aolikes Kid's Ankle Support Brace Guard price below:
From knee guard to ankle support, Aolikes will always be one of our favourite brands. The Aolikes ankle support for kids is soft and comfortable to wear for any outdoor sports and activities. It is specially designed to help relieve acute injuries and minimize the risk of injury during strenuous activities.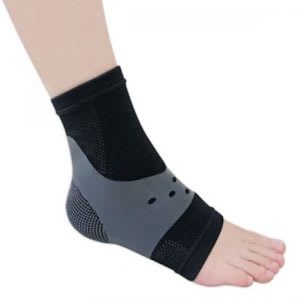 Check Bodyvine Support/Guard: Elastic Ankle Stabilizer price below:
Bodyvine elastic ankle stabilizer has a built-in compression to help stabilize ankle joints. It 'heel locks' the ankle in a stable position while assisting the subtalar joint in a neutral position. This ankle guard is suitable for netball due to its elasticity and will not constrict movements of the ankle. What's better is that you can wear it all day long!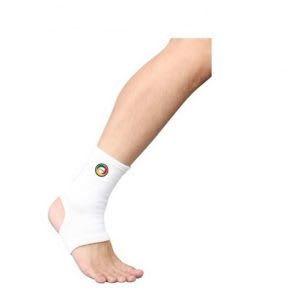 Check LPM Elastic Ankle Support price below:
The LPM Ankle Support helps to alleviate the pain from an injured ankle by offering a unique design to provide firm support to treat and prevent injuries. It's medically approved and comfortable to wear 24hours a day, for all kinds of sports and athletic activities. It doesn't wrinkle nor slips during workout sessions.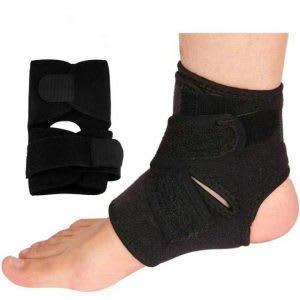 Check Adjustable Ankle Protector price below:
This ankle protector is suitable for all because of its adjustable design which provides optimal ankle protection and stability while relieving heel and ankle pain. It also stimulates oxygen and blood circulation, helps eliminate uric acid pain, relieves swollen muscle ache after exercising and prevents osteoporosis. Since it's anatomically designed to fit feet arch and ankle shape, this product is suitable for any daily or outdoor activities.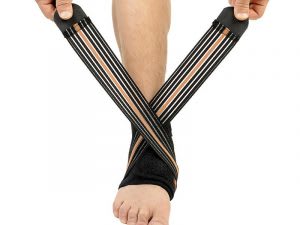 Check Aolikes Ankle Support Brace Guard price below:
Ideal for outdoor sports such as basketball, this ankle support brace guard has an ergonomic design which is breathable, comfortable and flexible. It has an ultra-strong support with an additional strap to stabilize and support the ankle joints and tendons. Try one for yourself and worry no more about oedema, sprains, arthritis or tendonitis.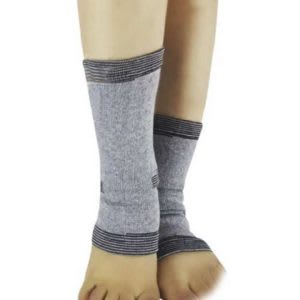 Check Breathable Elastic Ankle Guard price below:
Made with bamboo carbon fiber, this product is elastic, soft and breathable, making it extremely comfortable to wear too. It has an anti-slip strip on the opening so that it doesn't ride away from your feet while moving and doing sports. Besides that, it can also be used to keep feet warm as well as relieve arthritis pain. Last but not least, it is bacteria resistant. Oh wait, say what?!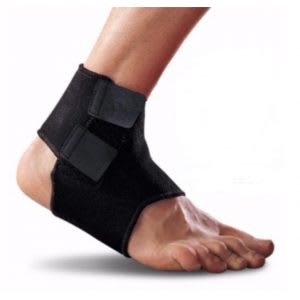 Check SOKANO Adjustable Ankle Guard price below:
This Sokano ankle guard is no ordinary ankle guard. It comes with a 360 degree wrapping for total ankle protection and a pressure enhance strap to improve protection of the ankle. It is safe to say that it is ideal and suitable for all kinds of sports. The elderly will also benefit from using this ankle support, as it minimizes ankle and joint pain due to old age.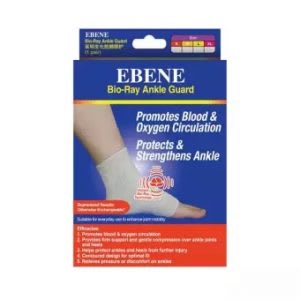 Check Ebene Bio-Ray Ankle Guard price below:
EBENE Bio-Ray Ankle Guard can emit Bio-Ray Energy to stimulate the circulation of blood and oxygen to heels, soles and ankles, thus strengthening the soft disc and ankle joint. It prevents new injuries and old injuries from resurfacing during exercise, which is recommended for athletes as well as elderly people.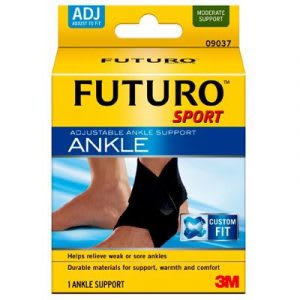 Check Futuro Sport Adjustable Ankle Support price below:
The FUTURO Adjustable Ankle Support is crafted from neoprene blend that retains heat and delivers moderate support. Its design has an adjustable wraparound feature that lets you customise your levels of support and compression while providing soothing heat retention to help support injured, sore and stiff ankles. Here comes the best part – it fits with a variety of footwear and has a heel loop for an easy on-and-off application.
Disclaimer: The pricing shown is just a good indication of how much these products are worth. The prices could change based on the e-commerce promotions that are going on. If some of the products are not available, do email us at [email protected] Thank you!