Let's be honest, some of us have been holding off our purchases because we know that MyCyberSale is just around the corner. The good news is that it's finally here! And one merchant that we've been excited about is no doubt HERMO.

Just Too Many Great Deals
From 27 September 2019 - 3rd October 2019, stock up on all your favourite beauty and skincare products at HERMO's MyCyberSale. Look forward to getting 50% off beauty brands during Happy Hours, watch out for special campaigns during Mentholatum Brand's Day or stick around and read what's coming up!
Discounts on Your Favorite Beauty Brands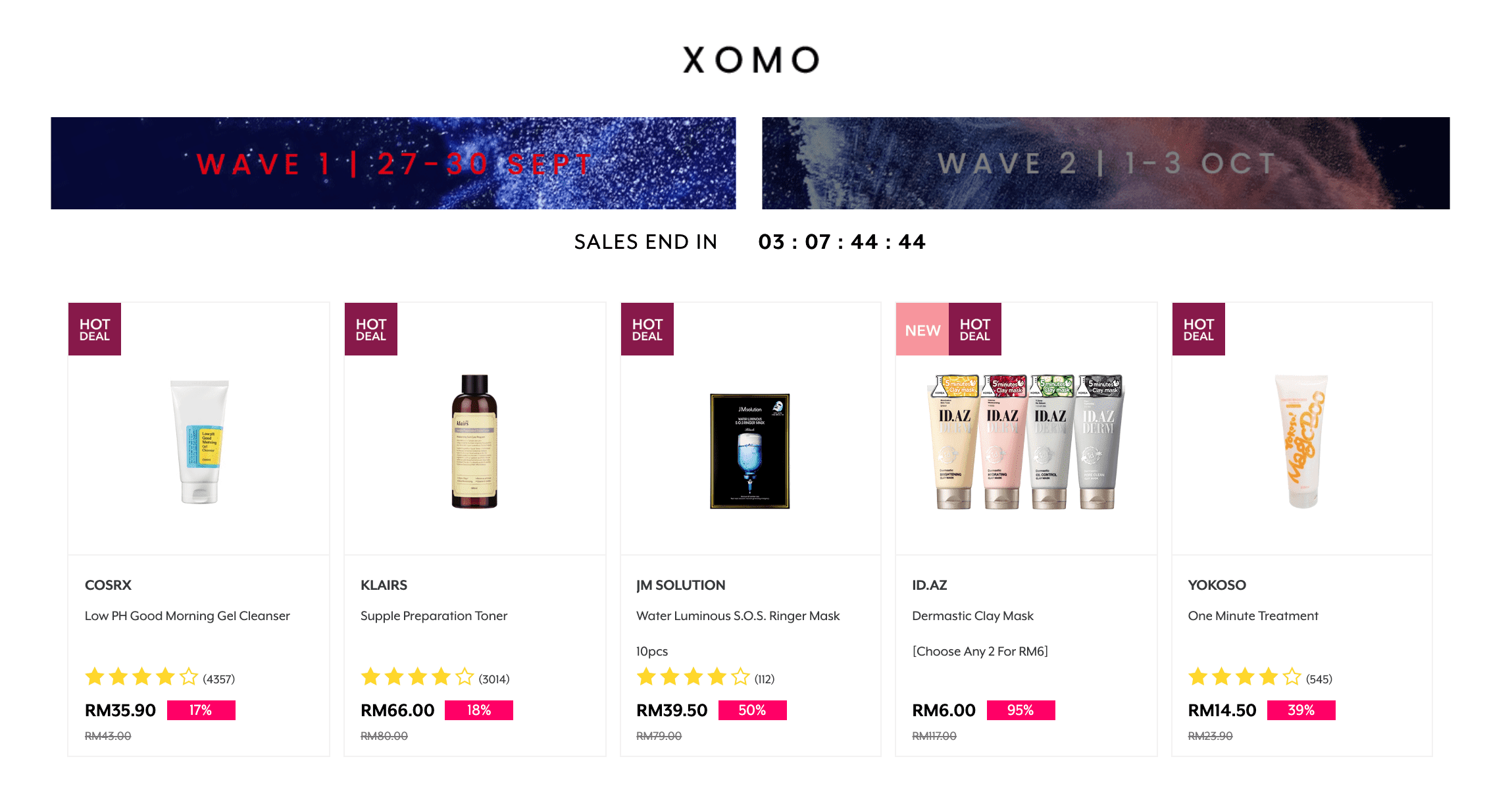 With discounts up to 60% off in-store, we're sure you'll be in for a treat! Brands to look out for include Maybelline, Klairs, Corsx, Kose, Pyunkang Yul, Loreal, NYX, Shiseido and many more!

Additionally, the ccampaign will also feature clearance sales, daily flash sales, bundle buys, exclusive sales with official partners, and others. Sure sounds like a shopping spree to us!
Free Masks

If you're still on the fence, why not sign up during HERMO's #MYCYBERSALE and receive 2 FREE Masks upon your first purchase? For a similar experience, users (new and old) can mix and match to enjoy the Buy 6 Free 1 Mask bundle sale.
Exclusive HERMO Credits Exchange

That's right, as a loyal HERMO customer, you can even exchange your existing HERMO Credits for E-Vouchers. This means more money to shop! Check out hermo.my for more information or to log into your HERMO account to check your credits.
The exchange rates are as listed:

However, do note that all existing E-Vouchers are only valid for use until 31st December 2019. After this period, unused vouchers may not be converted back into HERMO Credits or cash. Therefore, be sure to be smart because you won't want to lose out on any of that HERMO goodness!
So, Are You Ready?
Now that you know all about HERMO x MyCyberSale, make sure you mark your calendars! This is one sale that you won't want to miss.
We'll also be bringing you more inside scoop about MyCyberSale in the days to come, so be sure to check back in for all your insider information and the best things to look out for this MyCyberSale!