The biggest sale of the year is back. It's time to whip out your credit cards this Black Friday, 23rd November 2018, as you wouldn't want to miss out on the best fashion deals at Zalora.
Apart from the amazing deals you're getting this Black Friday Cyber Monday, Zalora is offering you 30% off when you buy two selected items. Before you go HAM, take a look at some outfit ideas that we've picked for you below.
Say, I Do
It's the wedding season again and we bet you are scrambling through your closet right now to find the best gown and accessories to wear. Let us help dress you up, no matter what your personal style is.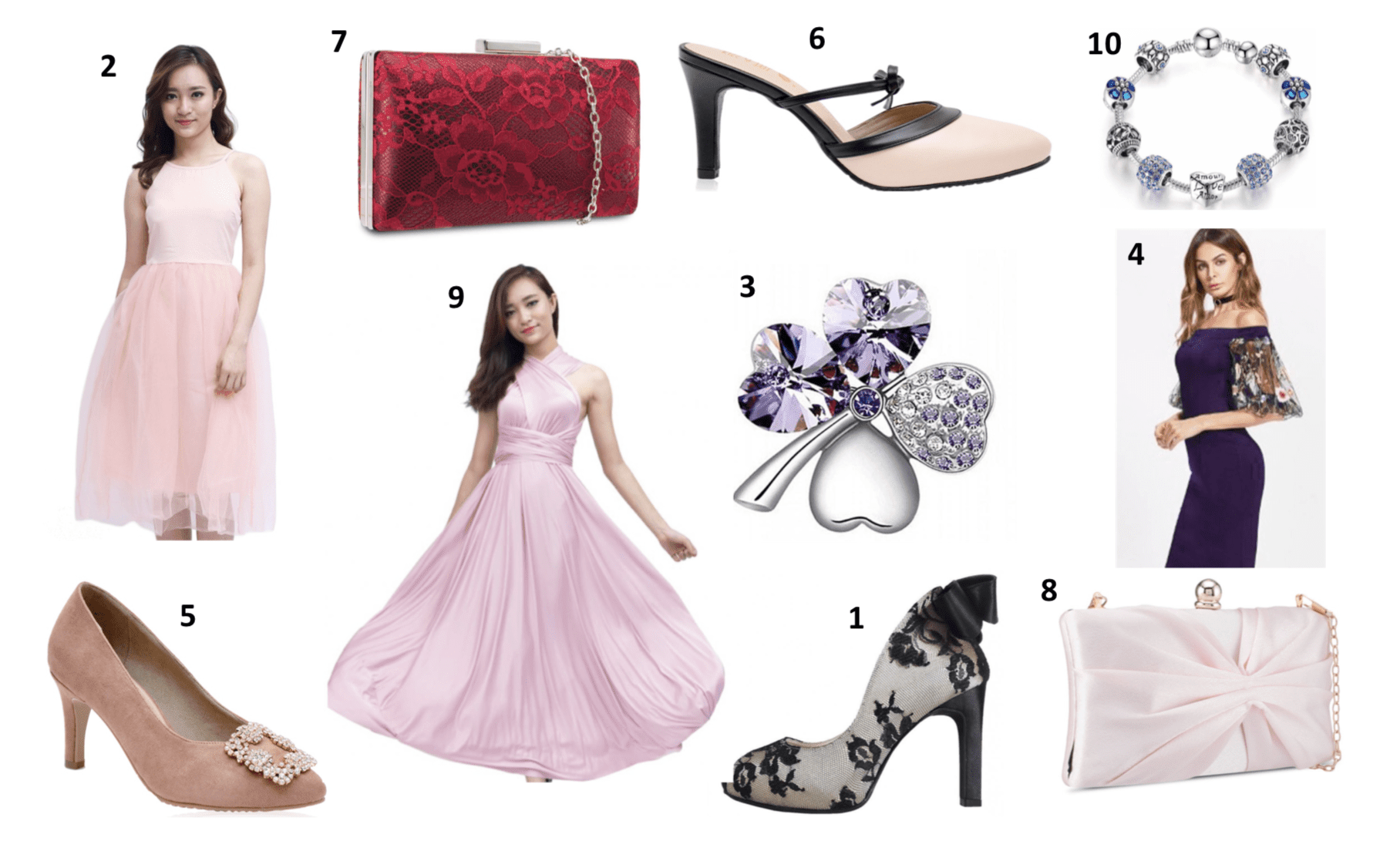 1. Jacque Royal Wedding Black Heels RM 288.00
2. Covetz Peach Wedding Bella Tulle Midi Dress RM 77.40
3. Glamorousky Purple Flower Brooch With Silver Austrian Element Crystal RM 272.00
4. Lovengifts Black Small Floral Off The Shoulder Ruffle Dress RM 99.00
5. Kiss & Tell Trinity Heels in Nutmeg colourRM 199.00
6. Kiss & Tell Paige Heels in Blush colourRM 169.00
7. Papillon Clutch Lacey Clutch RM 149.00
8. Papillon Clutch Silky Ribbon Clutch RM 85.19
9. Covets Wedding Kaelyn Convertible Maxi Dress in Queen Pink RM 109.00
10. Youniq 925S Silver Charm Bracelet with Crystal Balls RM 65.00
Summer Lovin'
The best thing about living in Malaysia is that it's summer all year long. Therefore, there can never be enough breezy separates, shoes and bags in your closet. Let us show you some pieces that you can add on to your summer wardrobe.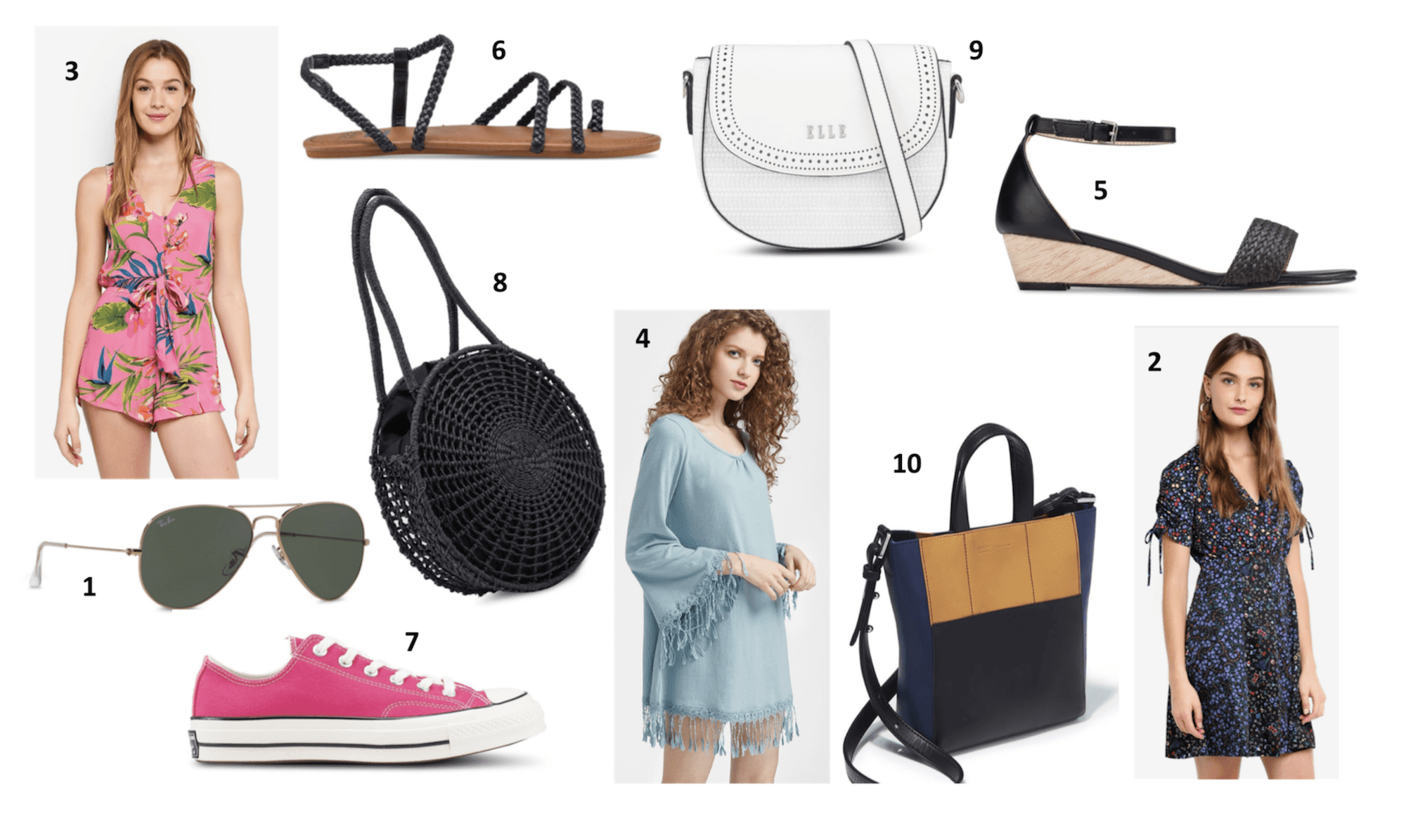 1. Ray-Ban Aviator Large Metal RB3025 Sunglasses RM 509.00
2. French Connection Aubine Drape V Neck Tie Sleeve Dress RM 357.90
3. Abercrombie & Fitch Wrap Romper RM 161.90
4. OUXI Loose Halted Neck Summer Dress RM 120.00
5. Nose Tribal Band Wedge Sandals RM 95.20
6. Nelissa Hilman for Zalora Tessa Slip-On Sandals RM 97.30
7. Converse Chuck Taylor All Star 70 Carnival Lights Ox Sneakers RM 329.90
8. Rubi Round And Round Large Tote RM 129.00
9. Elle Daniela 2 Sling Bag RM 249.00
10. Sometime designed by Jason Wu Edie Tote RM 420.90
Where's the party at?
Turn heads when you walk into any party with our selection of shoes, bags and party wear. High shine dresses, glittery clutches and accessories, they're all here on this list.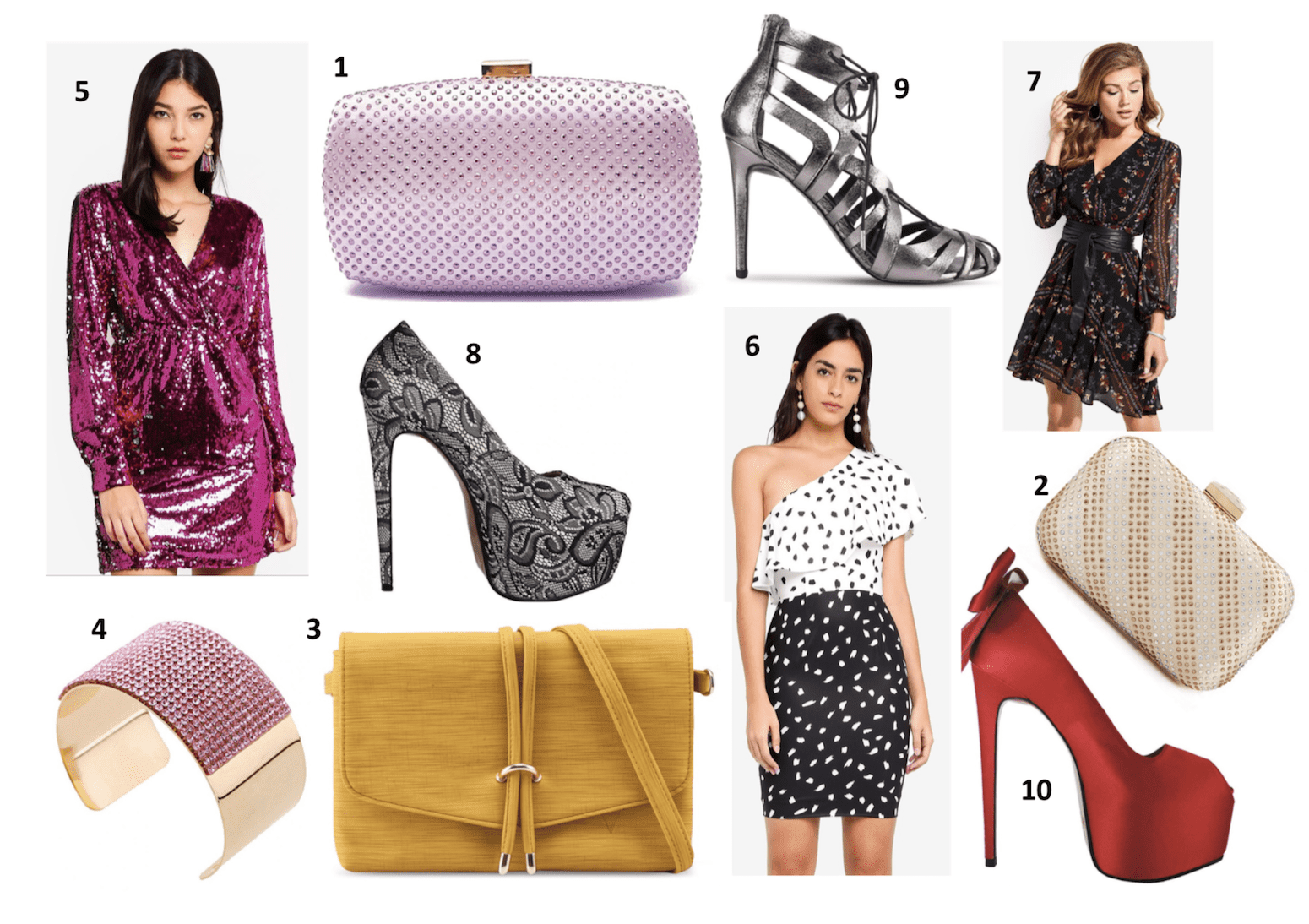 1. Papillon Clutch Twinkling Beads Clutch RM 109.65
2. The Papillon Design Party Clutch RM 99.90
3. Verchini Casual Party Sling Bag RM 95.00
4. Aldo Sebrylla Cuff Bracelet RM 56.90
5. Miss Selfridge Ombre Sequin Midi RM 284.90
6. Zalora Asymmetrical Sheath Dress RM 26.90
7. Liquorish Floral Wrap Dress RM 118.65
8. Jacque Party Black Lace Heel RM 530.00
9. Kenneth Cole New York Barletta Strappy Stiletto Heel RM 377.00
10. Jacque Party Red Heel With Bow RM 550.00
Casual But Chic
You don't need to look plain when you're going casual. Get comfortable but look chic and bold at the same time with this selection of a shift dress, bucket bag and ballerina flats.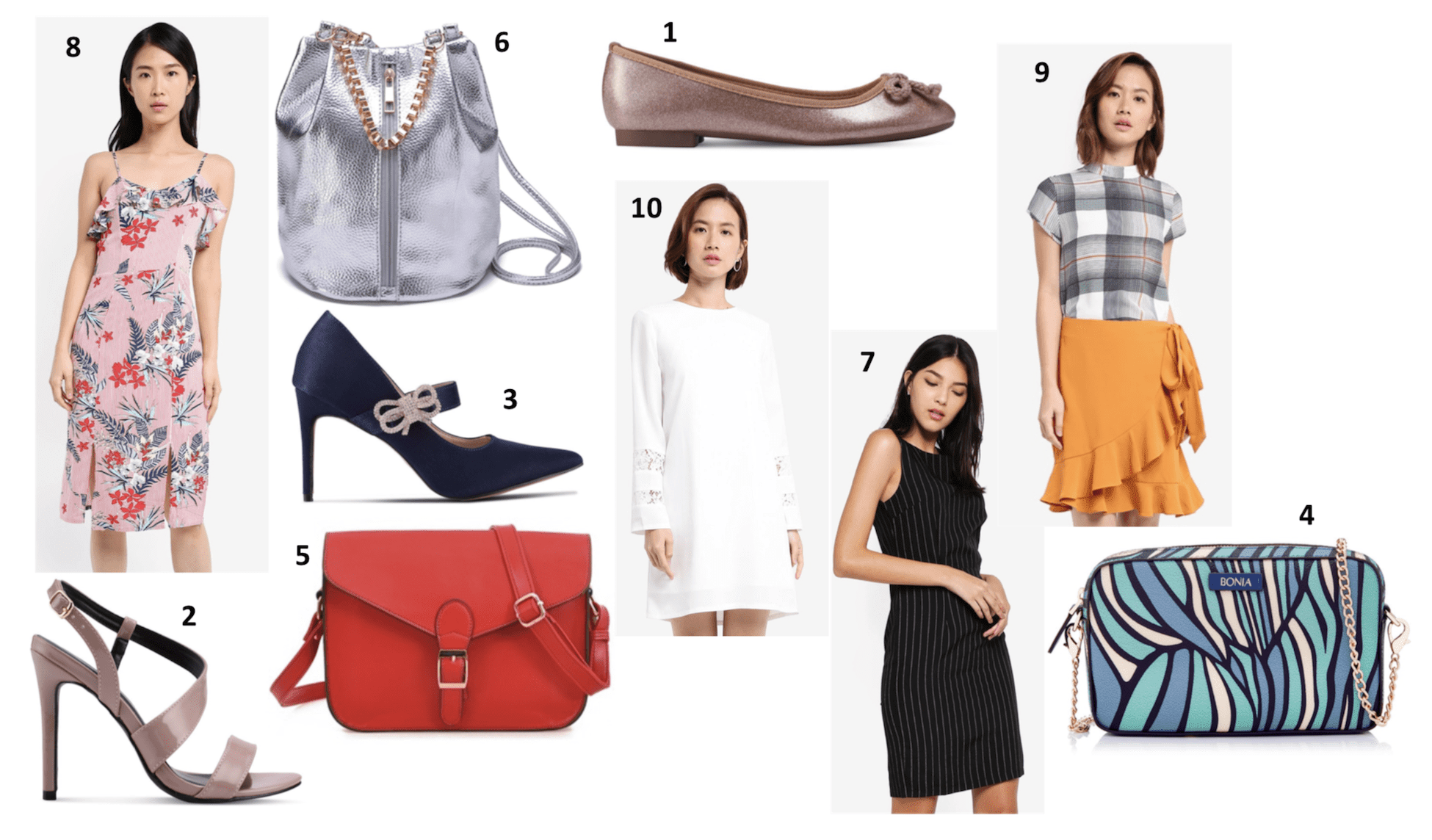 1. London Rag Rose Gold Ballerina Flats With Bow RM 159
2. Zalora Dancing Heels RM 106.90
3. Vincci Pointed Toe Heel Pumps RM 109.00
4. Bonia Dark Blue Onda Pouch RM 307.30
5. Jackbox Sharp Pink Korean Casual PU Leather Shoulder Sling Bag RM 27.90
6. Pomelo Diamante Bucket Bag in Silver RM 129.00
7. Calli Karli Dress RM 119.90
8. Dorothy Perkins Pink Floral Wrap Dress RM 119.00
9. Zalora Super High Waisted Skirt With Self Tie Belt RM 95.00
10. Forever New Hannah Keyhole Shift Dress RM 142.90
Not enough? Here are some of some pretty sweet Zalora promo codes you can use to get additional discounts this Black Friday until Cyber Monday!