These days, it doesn't matter how much of storage capacity you have in your laptops, PCs, Macs or even your mobile devices, sooner or later, you will find yourself running out of space to store your valuable files like photos, videos and whatnots.
Which is why you need an external drive, namely a portable SSD. It is small, versatile and faster in terms of reading and writing transfer speeds. Here are the 7 best portable SSDs that you might want to check out based on your specific needs.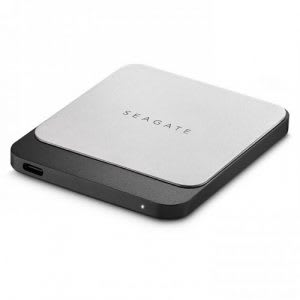 Check Seagate Fast SSD External Hard Drive (256GB, 512GB, 1TB, 2TB) price below:
The Seagate Fast SSD sports a classy silver aluminium and dark grey design that looks like it is MacBook's little cousin. This portable SSD only measures 9mm in thickness, making it lightweight enough to fit in your pocket. It can even sustain minor bumps and knocks, thanks to its shock-resistant feature that benefits those who are always on-the-go.
True to its name, the Seagate Fast SSD isn't kidding when it comes to "fast" performance. Since it uses USB-C connectivity, you can expect quick read and write speeds up to 540MB/s. It also comes with a backup and a folder mirroring software, making it handy enough to sync your important files and documents easily.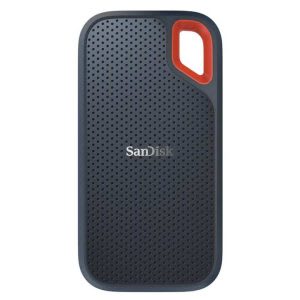 Check SanDisk Extreme Portable SSD (250GB, 500GB, 1TB) price below:
add_circle
Consistent performance
add_circle
Option to password-protect files (security features)
remove_circle
The length of the cable is short for desktop use
Small in size but big in performance - that pretty much sums up the SanDisk Extreme Portable SSD. With lightning-fast transfer speeds up to 550MB per second, you can transfer large files like PC games or even use it to edit hi-res videos.
This portable SSD also boasts an IP55 rating where it can survive splashes and bumps up to 6.5 feet. The SanDisk Extreme Portable SSD supports both USB-A and USB Type-C connectivity, making it compatible with both PC and Mac devices.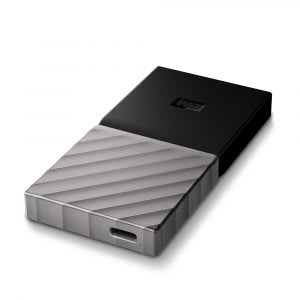 Check WD My Passport SSD (256GB, 512GB, 1TB) price below:
add_circle
Shock-resistant body
add_circle
Fast performance
add_circle
Has a solid 256-bit AES hardware encryption.
remove_circle
Prone to fingerprint smudges.
Speed and efficiency are crucial when it comes to saving large files like hi-res photos and PS4 games. The WD My Passport SSD can read and write fast-transferring speeds up to 515MB/s. It also comes with an auto backup system, giving you peace of mind for your data via cloud services and your drive.
The WD My Passport SSD is also built to last and can withstand a drop from up to 6.5 feet. It even contains built-in 256-bit encryption, a handy security feature to ensure your files are secured wherever you are.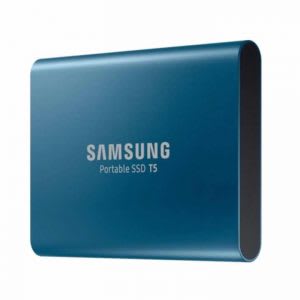 Check Samsung SSD T5 (1TB) price below:
There are many portable SSDs that carry a 1TB capacity. Among them is the highly-recommended Samsung SSD T5 which is built like a workhorse, with blazing-fast transfer speeds up to 540MB per second. It is also versatile enough to be used on Android devices as well as PCs and Macs.
Not to mention, this portable SSD only weighs 51g while its sleek name card-like design makes it easy enough to slip inside your pocket. The build quality is equally robust, complete with a shock-resistant metal casing that can survive bumps and knocks up to 6.5 feet.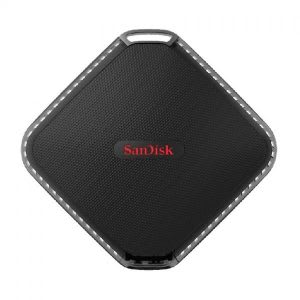 Check SanDisk Extreme 500 price below:
Video games can take up a lot of space, and this also applies to the Xbox One. Having an SSD with ample storage and a quick write/read speed capability that enables you to load your game faster might be a huge help.
Get this with the SanDisk Extreme 500 which is built for speeds up to 415MB per second using the USB 3.0 interface. The portable SSD is also able to withstand minor shocks, vibration and even certain temperatures up to +70˚C. Your precious Xbox One games are also in good hands thanks to its 128-bit AES encryption software designed for file protection.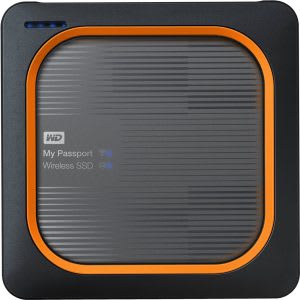 Check WD My Passport Wireless (1TB) price below:
The definition of "all-in-one" certainly fits well with WD's My Passport Wireless. It has most essential features under the casing of a portable SSD: a fast transfer speed up to 390MB/s, a built-in SD card reader, an 802.11ac WiFi connectivity and a durable design that can withstand shock and vibrations.
The WD My Passport Wireless is also compatible with iPhones and iPads. If that's not enough, it even comes with a LumaTouch software specially designed for iOS devices which allows you to edit audios, photos and videos on the go. And did we mention it has a strong battery life that can last up to 10 hours straight?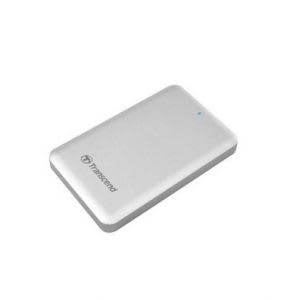 Check Transcend 512GB StoreJet 500 price below:
While portable SSDs with USB 3.0 compatibility are generally easy to find, not every external device comes with a Thunderbolt connection. But the Transcend StoreJet 500 does.
Designed for both Thunderbolt and USB 3.0, it offers a transfer speed up to 440MB/s with 512GB of storage space that allows you to store multiple files like videos, photos and documents. Compatible with both Mac OS X and Windows operating systems.
Related Articles