There is a certain extent to which we can handle the mess of dirty laundry all over the bedroom and floor. At some point in our lives, we will realize that having the right laundry basket will solve the problem of clothes that resembles an endless obstacle course. Choosing a laundry basket that best suit your situation and environment will definitely make it easier and hassle-free to do the laundry. Having said that, here are a few narrowed down laundry baskets that are available in Malaysia: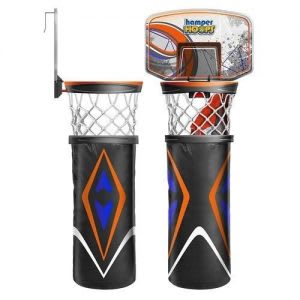 Check Wham O Hamper Hoops price below:
Having trouble getting your kids to put their dirty clothes in the laundry? Why not make it fun for them by getting this laundry hamper that has a basketball hoop to throw in your laundry together with a hamper below to store it. It comes with a laundry bag, backboard, net, hoop as well as door brackets. Although it is mainly for kids, there's no harm for adults to use it too. The detachable hamper below allows you to easily transfer the clothes to the laundry room along with a zipper below it to allow ease of unloading clothes. It is also suitable for most doors. Say no more to making your kids pick up their dirty clothes all over the floor!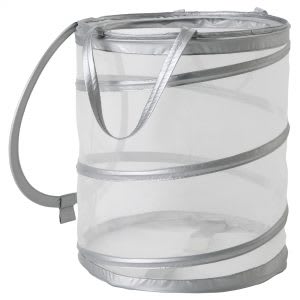 Check IKEA Fyllen Airy Laundry Bag price below:
Sometimes as a college student, you don't really have time to do any laundry, thus all the clothes will pile up until the day you decide to do the laundry. When it comes to this laundry basket, you don't have to worry about durability as it is strong enough to fit up to 9kg of laundry! Not only that, it is lightweight so it is easy to carry around especially when the laundry room is far away from your dorm. It is also easy to store whenever you're not using it and the size fits just nicely in your dorm room!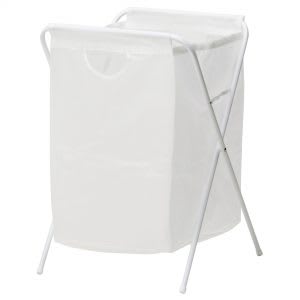 Check IKEA Jall Foldable Laundry Bag price below:
If you're looking for a laundry bag that is value for money, this is the laundry bag for you. With this price, you can get a laundry bag that is easy to carry around as it is portable and lightweight. Apart from that, it is easy to move it around as it can be folded up as well. It can take up to 8kg worth of laundry so you don't have to worry about limited space and durability.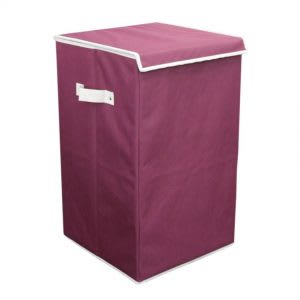 Check Fujicom Storeaway Collapsible Laundry Hamper   price below:
This laundry hamper definitely won't disappoint you due to its' thick quality and large size which will be able to withstand at least 2 loads of laundry! Don't worry about mildew building up inside as it is made out of non-woven breathable material. Despite its large size, it is lightweight so there won't be any hassle to carry it around.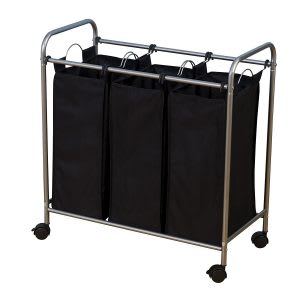 Check Triple Laundry Sorter price below:
Are you particular about the colour transfer from one clothing to another? Tired of having to go through your huge pile of laundry to separate the clothes with different material? With this 3-compartment laundry basket, you can separate your clothes with ease. On top of that, it comes with wheels and it is lightweight! Moving around with this laundry basket will be hassle-free – especially when there are just too many clothes.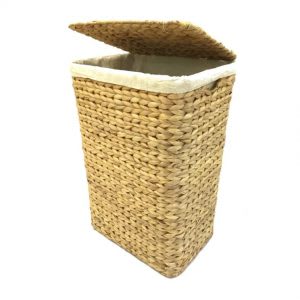 Check Weave & Woven Laundry Hamper Basket price below:
For more of a designer look, this laundry basket definitely matches well with your home interior as it is made out of water hyacinth. It can be placed in your bathroom, bedroom or it can even be part of your home decoration. This is definitely an option for you if you care about the look and feel of your home.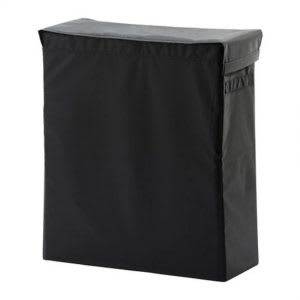 Check IKEA SKUBB Laundry Bag With Stand price below:
Usually, laundry baskets are kept on the floor in your bedroom, living hall or bathroom. However, if you are one of the few that keeps your laundry basket in your wardrobe then this would be a perfect choice for you. This laundry bag suits wardrobes of any size. It is space saving due to its' slim design and it can hold up to 9kg worth of laundry. Now that's a lot even for its' compact size!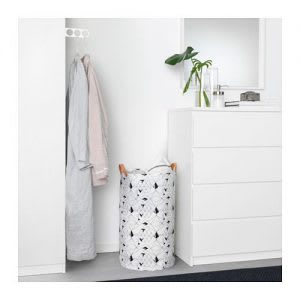 Check IKEA Plumsa Laundry Bag With Handle price below:
Due to its' tall and slim size, this would be best for small apartments or rooms as it is space-saving. You can easily carry the laundry bag up and down the stairs as there are handles at the sides. This laundry bag is sturdy so it can stand up without toppling over, so you don't have to worry if it falls when the room is very cramped.
Disclaimer: The pricing shown is just a good indication of how much these products are worth. The prices could change based on the e-commerce promotions that are going on. If some of the products are not available, do email us at [email protected] Thank you!