Our knees are essentially the pillars that connect our body to our feet, and what better way to show them we care than with knee supports?
If your knee feels like it's crying out for some help, or if you know someone who should relieve some stress off their knees, look no further as we have compiled the best knee guards support you can find in Malaysia.
Support and guard your knees before they get into trouble with the knee supports below.
Top 10 Knee Guards Support In Malaysia 2023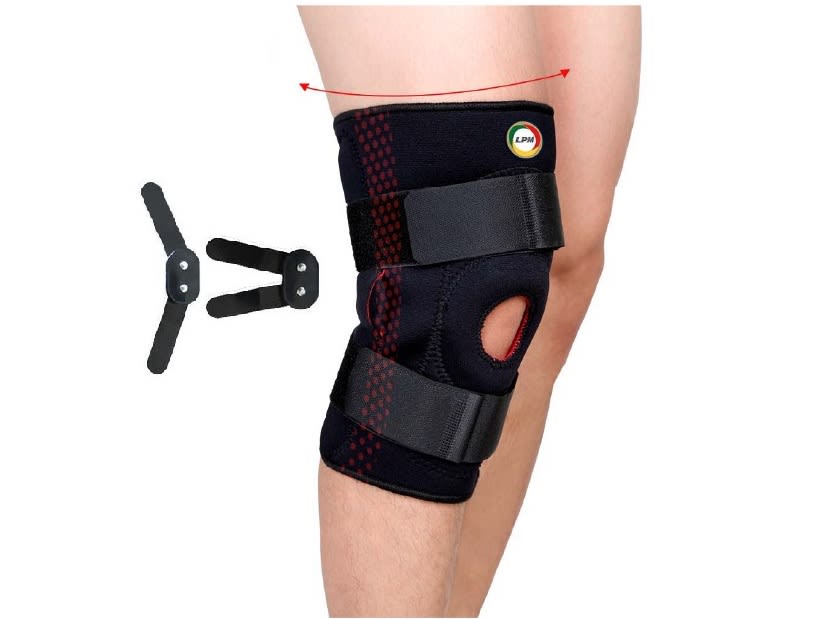 Check LPM Knee Guard 710 price below:
add_circle
Offers stable and solid support
add_circle
Comfortable to wear
remove_circle
Slightly bulky because of the support hinges
Why It's Our Top Pick
"Our knees are so important in helping us achieve mundane daily tasks, that it's often overlooked. Knee supports are much more essential than one might think, and it is important that we look for good ones that will last.
The LPM Knee Guard 710, even at its price tag, provides full well-rounded support for the knees, which is what makes it worth it!"
Overview
Despite its slightly steep price tag, the LPM Knee Guard 710 provides just as much support as its price is worth. Equipped with metal hinges for additional support and stability, this knee guard can provide high levels of support for those with post-operative needs, as it will restrict unnecessary movement yet retains flexibility.
Its extra padded protection also provides another layer of comfort and stabilization to prevent patella displacement. This knee support is good for helping to relieve the pain of those suffering from tendinitis and arthritis.
Details
Comes in sizes S - XL

Equipped with metal hinges for additional support & stability

2 Adjustable Hook & Loop Straps

Neoprene pad surrounding Patella to prevent displacement 

Stretch Nylon material for flexibility
Who is this for
Hinged knee supports are good for those who require a little more stable support, especially for those with weaker knees. It also minimizes the chances of further injuries occurring by retaining body heat to warm the knee joints and increase blood circulation.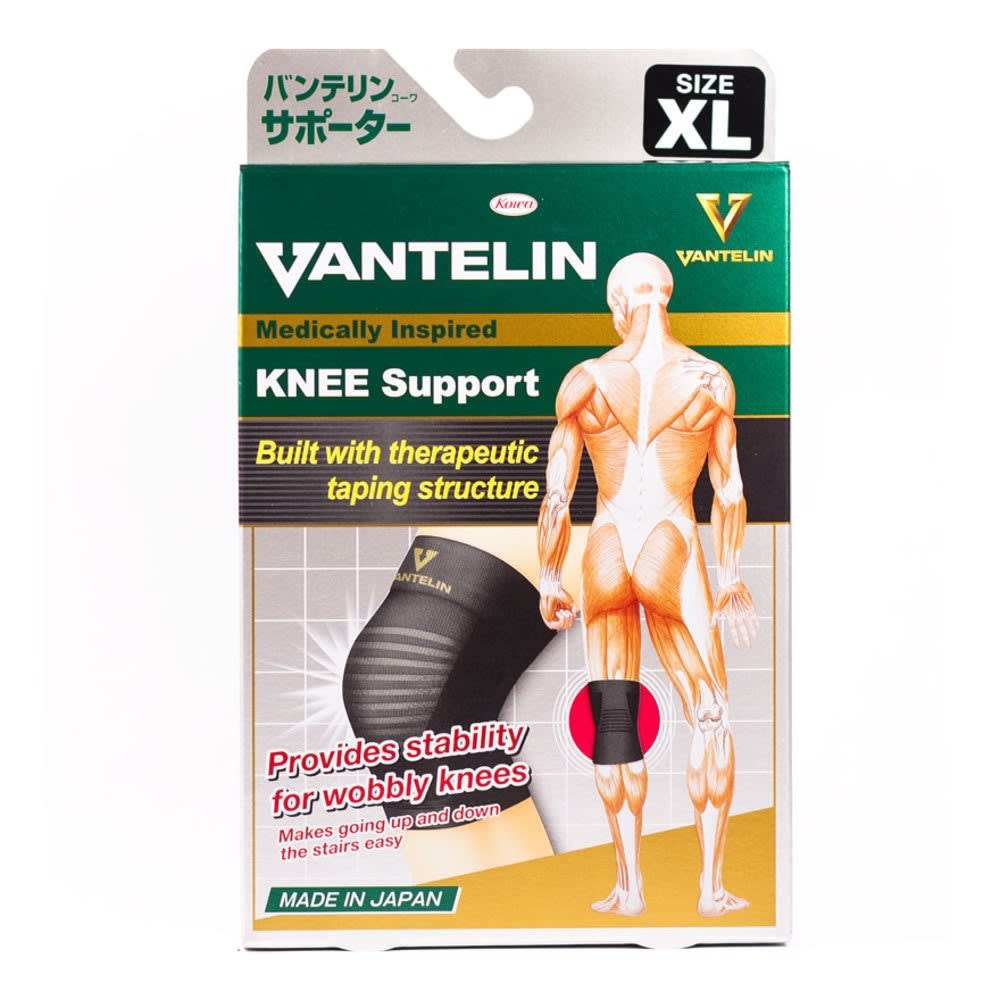 Check Vantelin Medically Inspired Knee Support price below:
add_circle
Suitable for everyday wear in humid conditions
add_circle
Seamless knitted top and bottom cuffs to prevent slipping
Support your knees in the long run with these supports!
Overview
With a design based on the Japanese Daily Taping Theory, the Vantelin Medically Inspired Knee Supports can provide extra support to your muscles and joints, all while remaining subtle enough to wear underneath clothing.
It provides moderate-stabilizing support for those experiencing knee pain and is easy to use with the slip-on design. The back mesh panels also reduce bunching at the knees from occurring, making it comfortable to wear for long periods of time. 
Details
Comes in sizes S - XL

U-Shaped Taping Method - Supports the stretching force of the knee by upholding the kneecap.

Slit Knit Structure - Provides ventilation & reduces bunching behind the knee.

Anchor Structure - Prevents sliding of the support to stabilize the taping function.
Who is this for
Users noted this product provided adequate support for their knees, besides being comfortable to wear in humid weather. This also makes it good for everyday wear, especially when doing tasks that require extra support.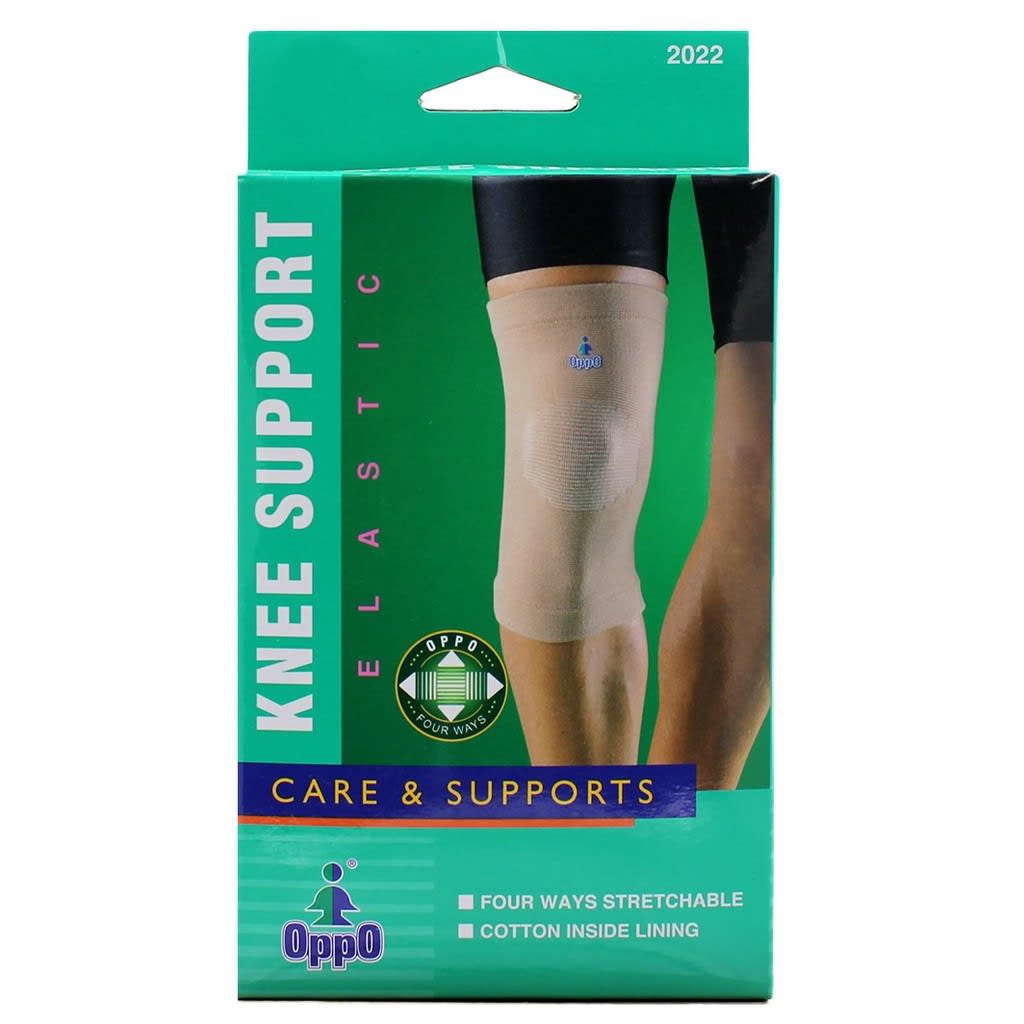 Check Oppo Knee Support price below:
add_circle
Heat retaining
add_circle
Suitable for walking
Keep on walking with no pain or fuss with the Oppo Knee Supports!
Overview
If you're looking for relief for your knees during walks, then Oppo Knee Supports can do just that. Utilising the use of compression for those with weak or overstressed knees, it helps to reduce the risk of new or recurring injuries by providing more flexibility to muscles, tendons, and ligaments. 
The supports are made of tough yet breathable cotton and nylon fabric, which can retain body heat and improve blood circulation, and aid in accelerating the body's natural healing process.
Details
Relieves pain, swelling, and stiffness

Breathable neoprene fabric with soft cotton inside lining

Provide firms support and gentle compression over the patella

Comes in sizes S - XXL
Who is this for
Knee supports can be helpful for those with arthritic knee conditions, minor sprains and strains, and post-operative knee problems. The breathability on this support also allows for good flexibility without feeling too stifled.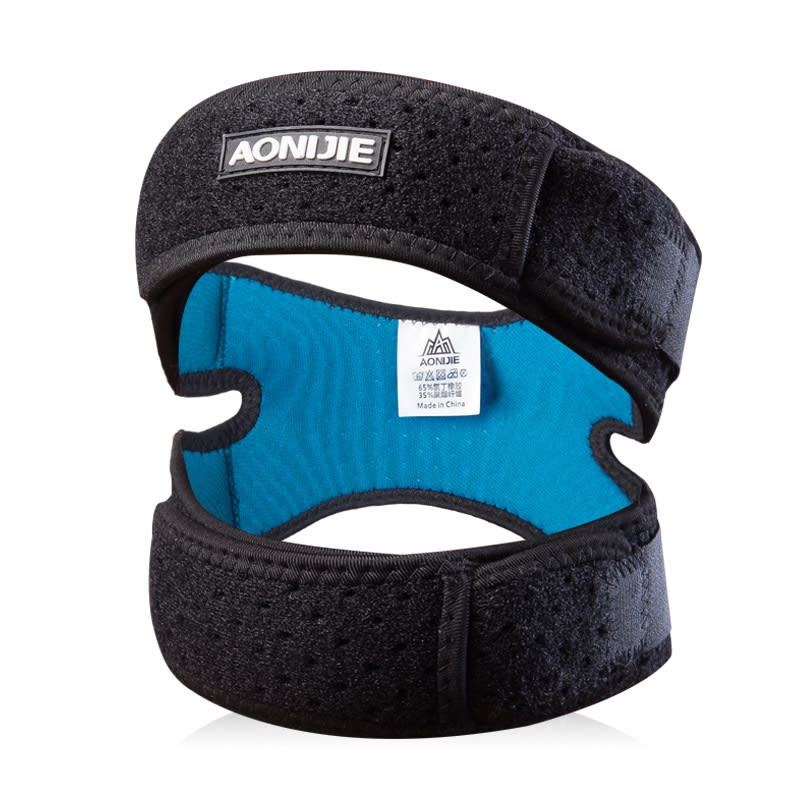 Check Aonijie E4096 Dual X-trac Knee Guard price below:
add_circle
Fully adjustable
If you seek knee support suitable for your active outdoor activities, then this might be for you!
Overview
Protect your knees during outdoor activities with the Aonijie Patella Knee Guard; a flexible knee support that won't restrict your movement. With dual wraparound bands, this knee guard can support your kneecaps and protect your patella.
To allow you to safely do sports without overbearing your knees, the support absorbs the impact force and reduces the load on your joints.
Details
X-shaped wrap provides compression above and below the knee

Ergonomically designed with neoprene pads to effectively fit patella configurations, reduce patellar wear, and protect weak knee joints

Fully adjustable knee strap

Breathable mesh fabric, with lycra and nylon material for elasticity and durability

One size fits all
Who is this for
Dual wraparound knee supports can be good for athletes to use, as they provide flexible support and comfort. Wearing these during any strenuous exercise can be good for helping with knee pains.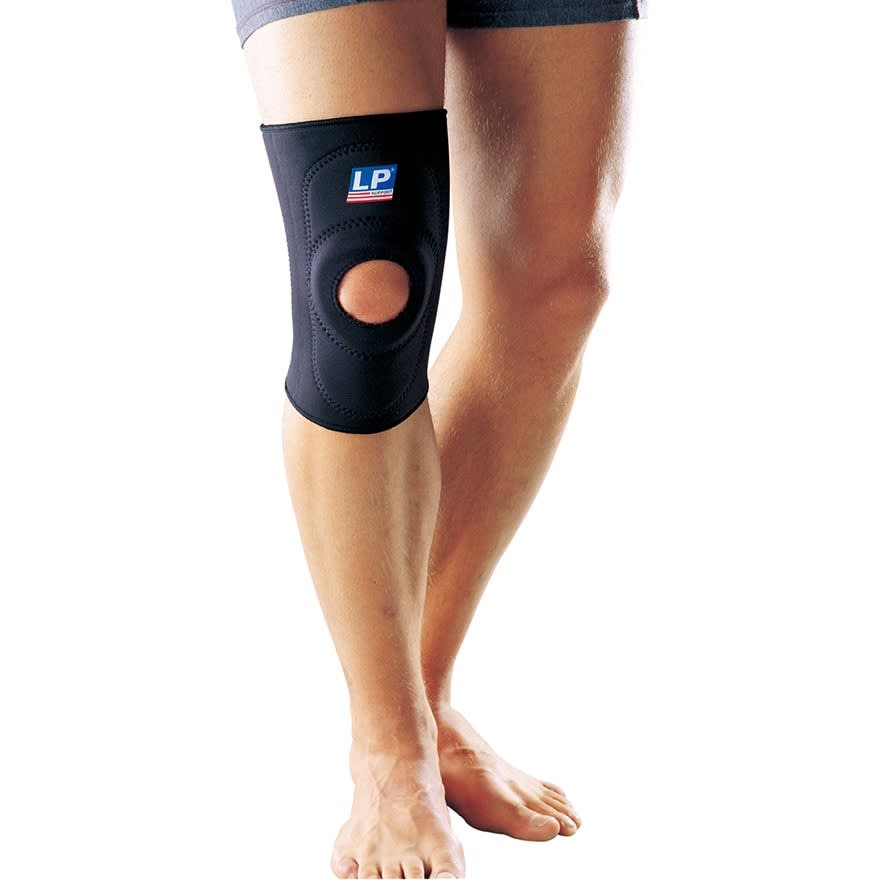 Check LP708 Standard Knee Support Open Patella price below:
add_circle
Adjustable hook and loop closure
add_circle
The oval pad provides extra protection
Prevent excess pressure on your kneecaps with this knee support.
Overview
Want a knee guard that provides good support but is affordable? Then the LP 708 Open Patella Knee Support is just what you might be looking for. With reinforced patella stabilisers to prevent displacement and excessive kneecap movement, this support provides compression for weak or overstressed knees without excess pressure on the kneecap.
Details
Open patella design to prevent excess pressure on kneecaps

Stretchy nylon fabric for comfortable and convenient wear

Closed cell neoprene for compression and heat retention

Comes in sizes S - XL
Who is this for
The additional padding provides further comfort and compression, which makes this suitable for those with post-operative knee problems, strains, arthritis, and for protection against abrasions.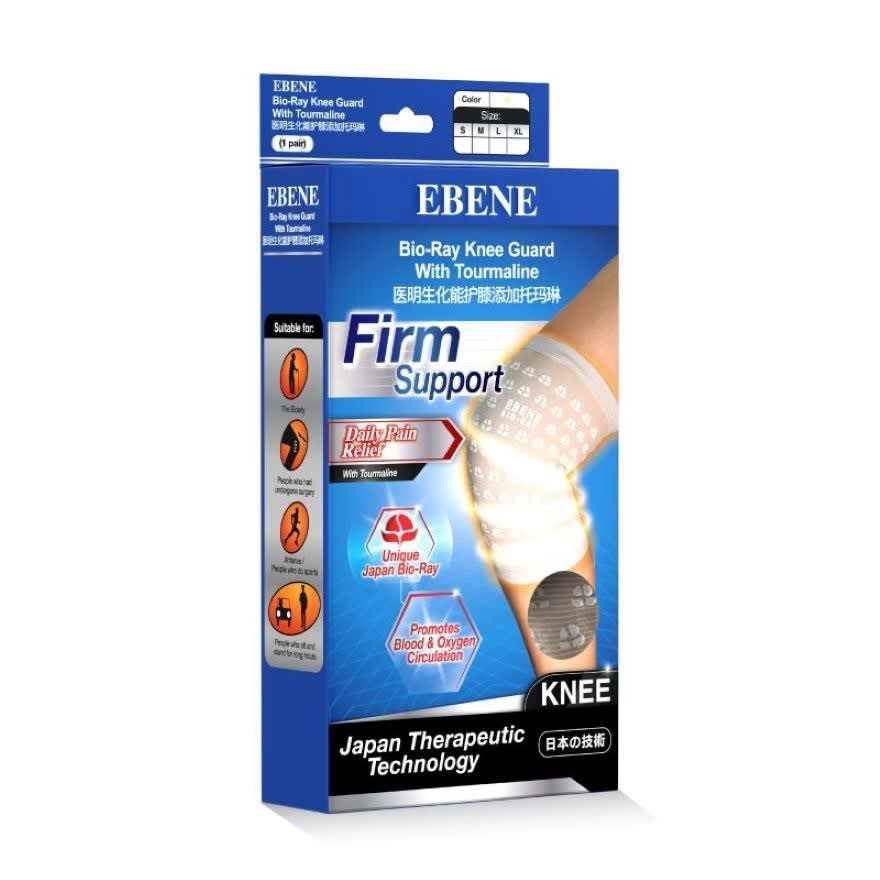 Check Ebene Bio-Ray Knee Guard price below:
add_circle
Comfortable to wear to sleep
add_circle
Good for long or intense use
Support your knees even in your sleep and wake up feeling refreshed.
Overview
If you're experiencing knee pains, it might be time to consider getting knee support to reduce the chances of osteoarthritis occurring. The Ebene Bio-Ray Knee Guard can help to relieve any knee problems you might be feeling, as well as eliminate leg swelling.
Details
Provides firm support for daily wear

Helps reduce inflammation and swelling

Strengthens bones & soft tissue
Who is this for
This support can be worn every day by anybody, even those with no knee problems. Those who wish to maintain and improve their knees to prevent osteoporosis and arthritis can wear these supports.
Athletes can also benefit from these to relax their leg muscles for greater comfort and better running speed. It is also suitable for those whose occupation requires them to stand for long hours.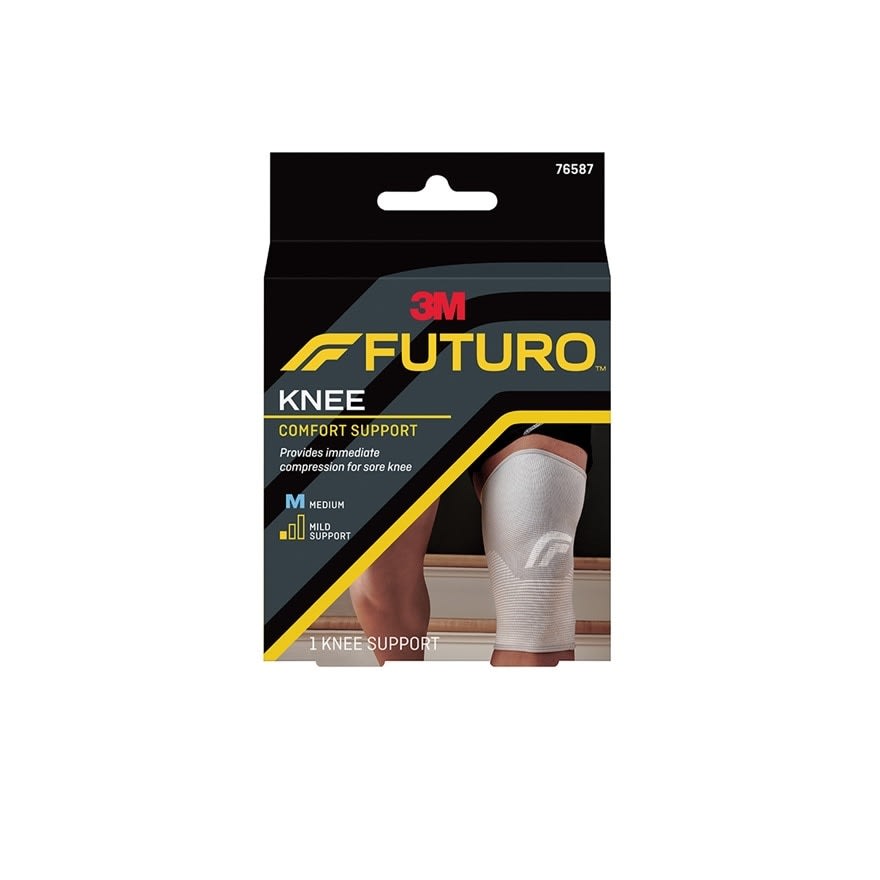 Check Futuro Knee Support price below:
add_circle
Breathable dual-stretch power knit material for all-day comfort
add_circle
Suitable for daily use
If you're looking for knee guard support at an affordable price, look no further than Futuro!
Overview
Keep up with your busy schedule and get the Futuro Comfort Lift Knee Support to give your knees the extra support it needs. If your knees are stiff, weak, or injured, use these supports to go through your day with comfort and support.
Details
Sleek design that's discreet under clothing

The comfort panel reduces bunching behind the knee

Easy-to-use sleeve

Comes in sizes S - XL
Who is this for
Thanks to its flexibility and breathability, this support is best for daily use and ideal for weak, arthritic knees. It provides just enough support for the knees while also remaining comfortable to wear throughout the day.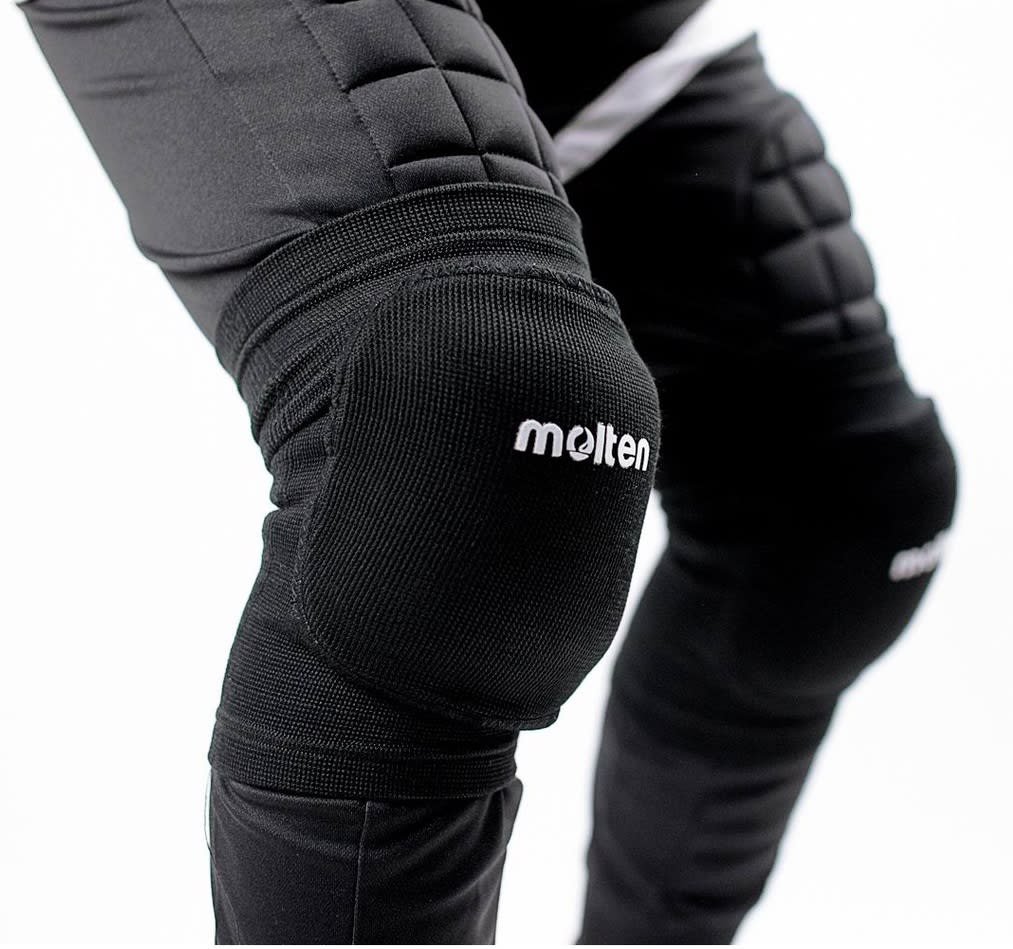 Check Molten Knee Pad KC10 price below:
The next time you take a fall on the court, be sure to wear these knee supports to protect your kneecaps!
Overview
The Molten Knee Pad KC10 offers maximum protection to your kneecaps and prevents injuries. Fitted to the shape of your knee, it provides good comfort with enough flexibility to continue active lifestyles. It also comes with a knee pad that works to protect users in the event of a fall. 
Details
Nylon and cotton fabric

Foam padded kneecap

One size fits all
Who is this for
These foam padded knee supports are suitable for those who are active in sports that require heavy use of their knees, such as futsal or volleyball, as there is extra protection to the kneecaps.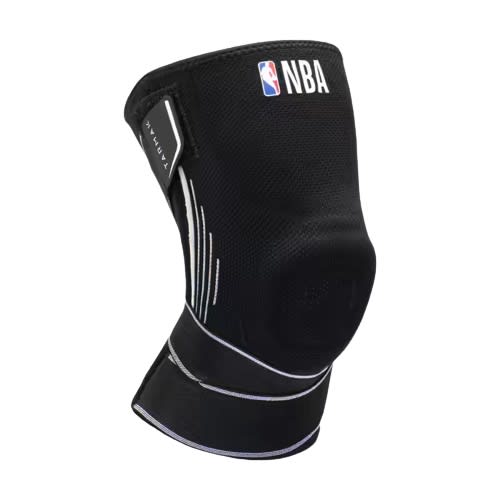 Check Decathlon Tarmak Knee Support NBA MID 500 price below:
add_circle
Easy to use and adjust
add_circle
Padded kneecap ring
Protect your knees on the court and look cool at the same time with Tarmak Knee Supports!
Overview
Having good support when doing sports is important if you want to avoid spraining your knees, and Decathlon's Tarmak Knee Support NBA Mid 500 can do just that. This knee support allows you to efficiently hold your knee in place thanks to its compression knit, its kneecap ring, its lateral stays, and tightening straps.
Details
Comes in 4 different sizes

Compression kit shaped to fit knee

Joint support with kneecap ring
Who is this for
This support is especially good for athletes and those with active lifestyles, as the knee is an important joint that is used heavily for sports activities. It absorbs impacts and stabilises you as well as withstanding huge stresses, particularly when running, jumping, landing and changing direction.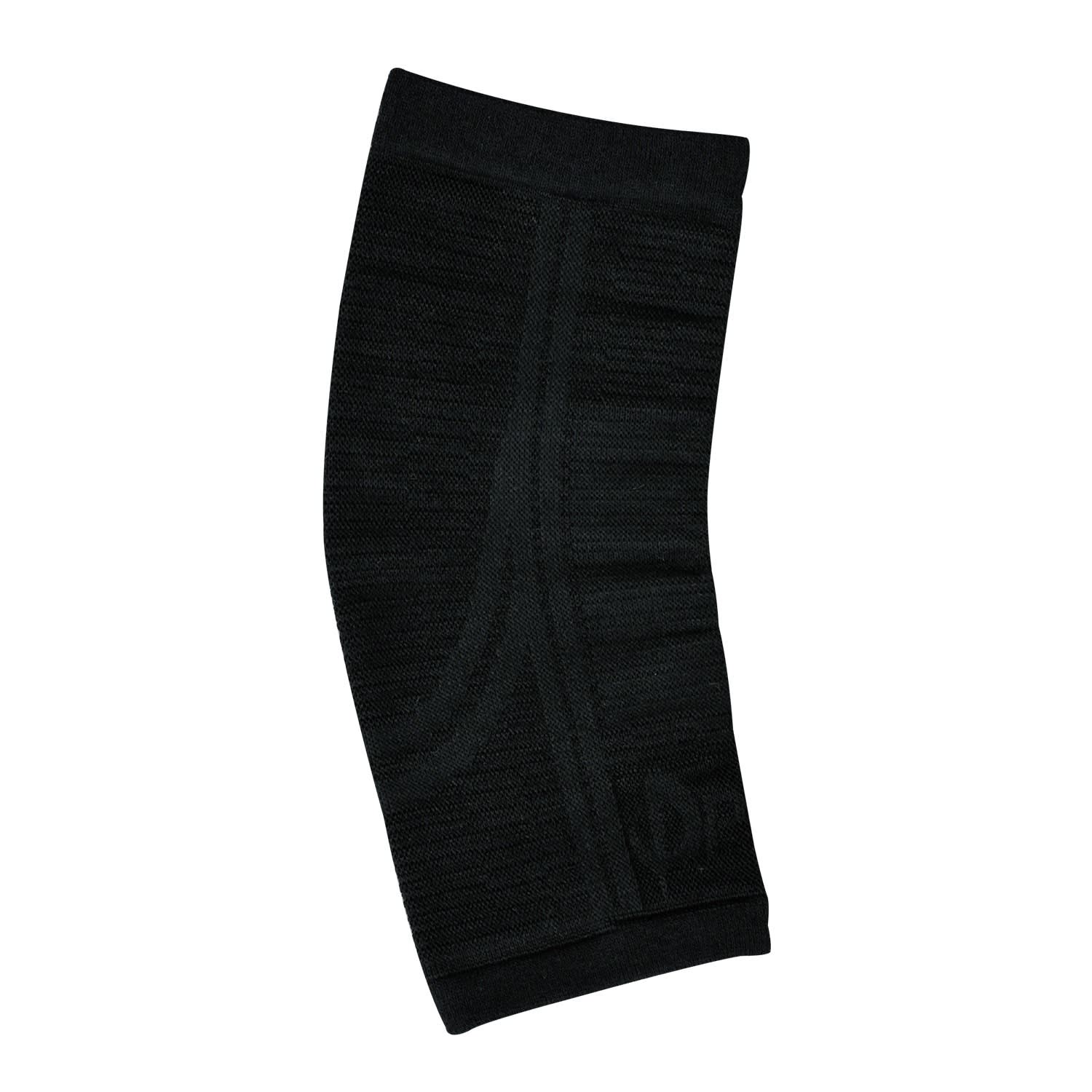 Check Phiten Metax Knee Wrap price below:
add_circle
Provides good support while comfortable
add_circle
Absorbs moisture and sweat for that clean and comfortable feeling
remove_circle
Quite pricy
Designed with Aqua Metals, this knee support can provide excellent support for those experiencing knee pains.
Overview
Introducing the Phiten Metax Knee Wrap, a wraparound knee support made with compressed urethane and a 3-layered construction that provides excellent support and comfort. It's designed to stabilize joints and compress the muscles and surrounding tendons for a more comfortable movement.
It comes with a top and bottom Velcro fastener, allowing for easier fit adjustment, along with resin bars embedded on both sides to restrict unwanted side movement and increase stability while allowing forward and backwards movement aided with an open kneecap.
Details
Size S - L

Made with compressed urethane and 3-layered construction 

Open kneecap design

Embedded resin support bars to help restrict the unwanted side movement and increase the stability 

Phiten's Metex technology (two or more combined Aqua Metals (ie. Aqua-Titanium, Aqua-Gold, Aqua-Silver, Aqua-Palladium, etc)
Who is this for
This support works well for athletes experiencing mild to moderate knee pain, as it provides more support than sleeves. These braces are easy to put on and take off and can be used while training, as they don't have the bulk and heaviness of hinged braces.
FAQ:
- What is the difference between knee braces and knee supports?
Knee Supports are a general term used for items that can provide your knees, muscles, ligaments, or joints with more support. There are many types of knee supports that are used for different purposes, depending on what the issue is.
Some knee supports provide knees with an extra layer of protection and relieve the stress on the knees. One of the most common types of knee supports come in the form of knee braces. 
Knee Braces are more problem-specific, with knee braces ranging from just everyday support for weaker or unstable knees to those meant for rehabilitation after surgery. They are also commonly used in sports to prevent further injuries or reduce the chances of ligament tearing.
Knee braces for those recovering from injuries or surgery also provide slow, limited movement until their movement range can be improved.
- How do I choose a knee guard?
It depends on a multitude of factors, but some of the most common decision factors relate to how severe the issue is, and what kind of support is necessary. If all you're seeking is to provide mild to moderate support or warmth to your knees during your everyday tasks, then regular knee support sleeves will do. 

There are some more heavy-duty sports knee guards for those who have an active lifestyle and require more flexibility with their support. 

Knee guards for post-surgery rehabilitation can also be found, and have specific requirements to fit specific needs.
Related articles