No one likes being around someone that smells like sweat all day. It's so important that in this tropical weather, we try to keep ourselves smelling good and feeling clean and fresh as much as we can. Thankfully, this is possible with the help of deodorants.
A deodorant is a substance that helps to prevent bad body odour when perspiration occurs. Check out our list of specially selected deodorant to help you choose the most suitable one for yourself!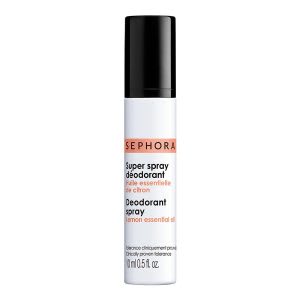 Check Sephora Collection Deodorant Spray price below:
It's time to embrace a deodorant that is healthy for daily use. Some reports have suggested that in the past, aluminium found in deodorant products pose a risk for breast cancer in women due to high oestrogen-like effects when it is absorbed into the skin of your armpits.
If you're looking for something safer, give this a try! Sephora Collection's deodorant spray is easy to take anywhere with you and will help keep you fresh and clean on-the-go. This deodorant is not only free from parabens and aluminium salt, but it's also formulated with lemon essential oils and HydroSenn+™ for softer skin.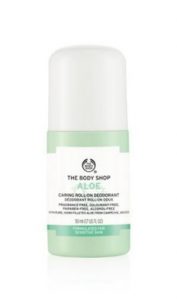 Check The Body Shop – Aloe Caring Roll-On Deodorant price below:
Having sensitive skin can be a hassle as it requires you to pick your products carefully. Rest easy with The Body Shop's Aloe Caring deodorant stick.
This deodorant is perfect for those with sensitive skin as it is formulated with Pure Community Trade aloe from Mexico with no added fragrance, colour or alcohol. It also does not come with preservatives and soothes the skin, keeping it calm, clean and feeling fresh after use.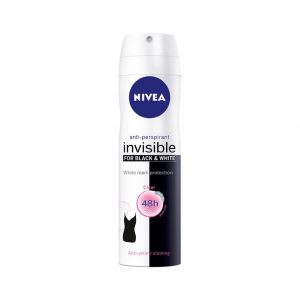 Check Nivea Deodorant Black White Spray price below:
Facing troubles with finding the right deodorant due to excessive sweating problems? Nivea's deodorant black and white spray is the perfect match for you.
It does not allow your sweat to stain your clothes and is known to be one of the first antiperspirant deodorants to provide anti-yellow stain protection on black and white clothes. With 48 hour protection, keep your sweat in check for an extended period. This deodorant also smells sweet with floral notes and does not contain ethyl alcohol.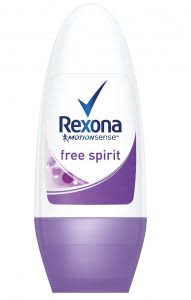 Check Rexona Women Free Spirit Roll-On Deodorant price below:
Women typically love things that smell good. And that includes the sweet smell of flowers. This deodorant comes with Motionsense™ that responds directly to movement, providing 48 hours of lasting freshness. It also has a fresh scent to keep you feeling confident, fresh and dry all day long. Note that this product is also alcohol-free and has been dermatologically tested.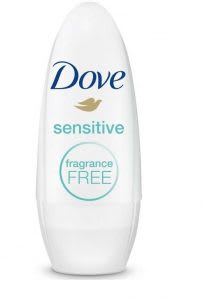 Check Dove Sensitive Skin Roll-On price below:
When it comes to grooming, women can face rash or bumps on their skin especially after shaving. Sometimes it may even be on sensitive areas, making it dry, uncomfortable, itchy and causing redness on the skin.
Ease the discomfort with the help of unscented deodorant! Dove's Sensitive Skin roll-on is suitable for sensitive and easily-irritable skin. It contains ¼ moisturising cream to help combat dryness and is also formulated without parabens, colourants and alcohol.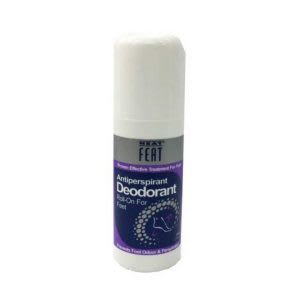 Check Neat Feat Roll-On Antiperspirant Foot Deodorant price below:
Wearing covered shoes might result in smelly feet. Combat this problem with the Neat Feat Antiperspirant that helps to treat foot odour and prevent perspiration. It is super simple to use and can be especially helpful. Foot odour, no more!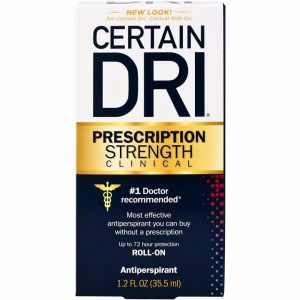 Check Certain Dri Antiperspirant Roll-On price below:
Aluminium chloride works well for people who have problems with excessive sweating (hyperhidrosis). If you struggle with this problem, Certain Dri's antiperspirant helps to stop excessive sweat for up to 72 hours. With a 12% aluminium chloride content, this product is also highly recommended by doctors.
Disclaimer: The pricing shown is just a good indication of how much these products are worth. The prices could change based on the e-commerce promotions that are going on. If some of the products are not available, do email us at [email protected] Thank you!