The window to one's soul is their eyes. However, concentrating on the beauty inside could be a little challenging if your eyes are dull and clouded. Putting humour aside, it's crucial to take care of your eyes and the area around them because it's the first indicator of ageing due to the thinness of the skin in this area.
This frequently alludes to issues like crow's feet, drooping skin, and dark circles. To preserve the elasticity and health of this skin region, we advise using an eye cream with a customised recipe. Eye creams are a great starting point to battle ageing as they moisturise and tighten the skin while treating common skin problems.
With that, here are the best eye creams below for brighter and supple skin! Keep in mind that if you begin using eye cream early, you might profit from it for longer.
10 Best Eye Cream For Dark Circles 2023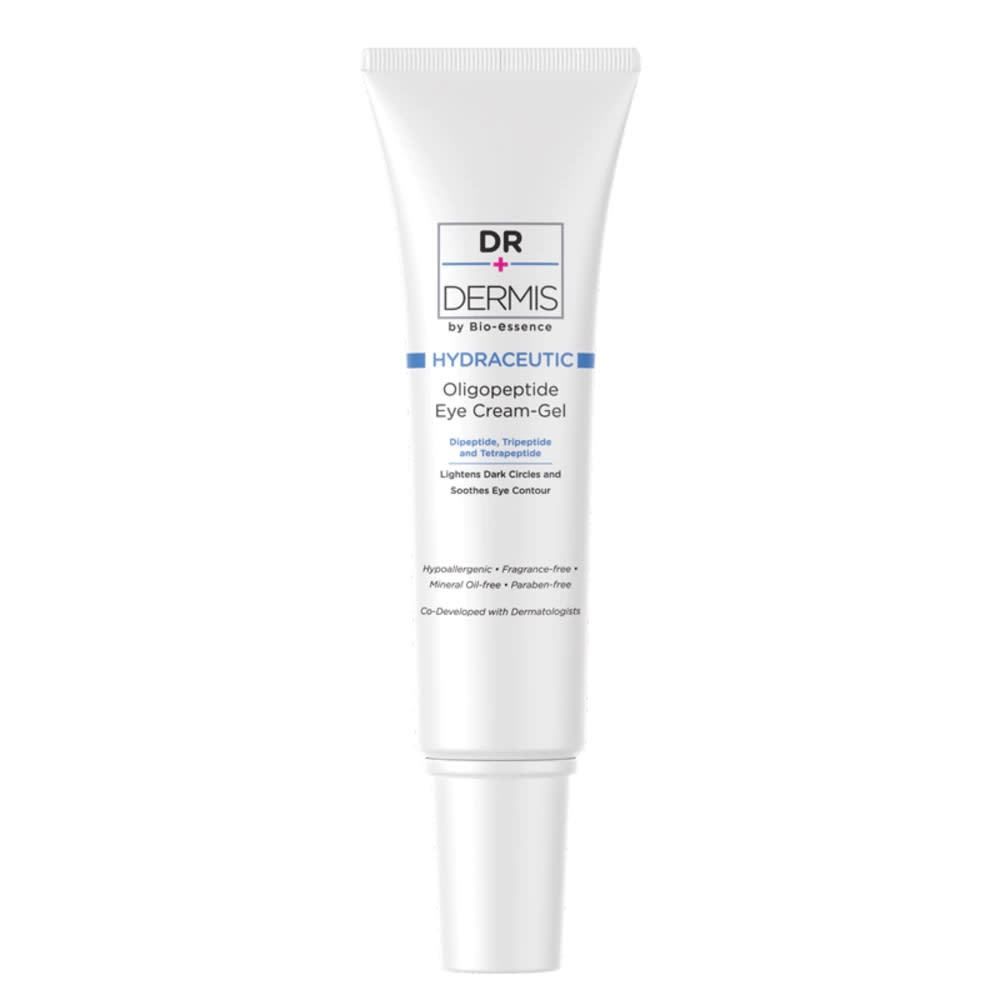 Check Dr. Dermis Hydraceutic Oligopeptide Eye Cream price below:
add_circle
Fast-absorbing cream-gel formula
add_circle
Leaves no residue
remove_circle
Little product amount for money
Why is it our top pick?
It's no surprise that this product is at the top of our list given its cutting-edge technology, reasonable pricing (around RM100), and combination of high-quality components. This formula cements why you should include eye cream in your beauty regimen!
Overview:
Thanks to the ground-breaking dermatology of Derma-Mimic Complex, Dr. Dermis' eye cream reduces dark circles and calms the eye contour. Around the fragile eye contour, this solution restores damaged skin and promotes complexion, reducing dark circles by 99%! In addition, vitamin B3 improves collagen stimulation by 75% while reducing transepidermal water loss by 27 percent !
Details:
A product under Bio-Essence

Vitamin B3 to reduce water loss

An oligopeptide is a natural defence booster and boosts collagen formation
Who is this for?
If you're looking for an all-encompassing eye cream, you need this one! Dipeptide, Tripeptide, and Tetrapeptide are used to successfully reduce the appearance of dark circles and fine wrinkles while stimulating collagen creation. It improves skin renewal, boosts natural defence, and restores damaged skin around your eyes!
Check Kiehl's Creamy Eye Treatment with Avocado price below:
add_circle
No synthetic fragrance and dye
add_circle
Free from mineral oils
remove_circle
Non-economical price
Overview:
Kiehl's avocado eye cream provides all-day hydration, which may help prevent early signs of ageing. This unique water-in-oil formulation is the best bet since it protects against UV and blue rays, speeding up ageing symptoms. Additionally, this eye cream comes in recyclable packaging, which aligns with the current emphasis on environmental protection!
Details:
Avocado oil to replenish dry skin

Shea butter boost skin moisture

Beta Carotene helps to reduce oxidative stress
Who is this for?
Looking for a de-puffing and brightening eye cream? You've discovered a superb one! This unique recipe of avocado oil and shea butter instantly enhances the texture of your eyes while taking ten years off the age of your skin.
Moreover, you don't need to fret about its safety as it has undergone ophthalmological and dermatological testing.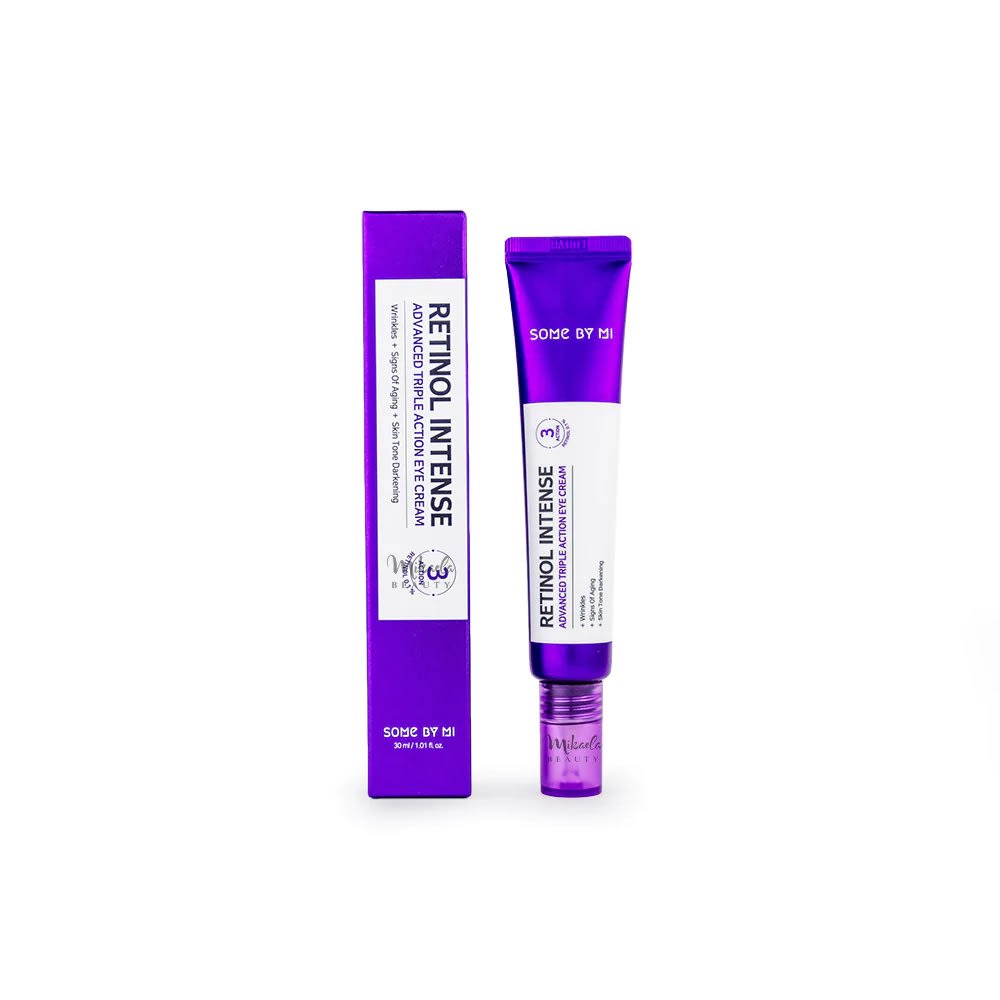 Check Some By Mi Retinol Intense Advanced Triple Action Eye Cream price below:
add_circle
Mild daily care
add_circle
Easy-to-absorb texture
add_circle
Highly contented with pure anti-ageing agents
remove_circle
Make your skin more sensitive
Overview:
Retinol Intense Advanced Triple Action Eye Cream is a holistic anti-ageing treatment that may be used on any problematic areas of drooping, or loose skin, including your eyes! Retinol is abundant in this product, normalising skin cells and rejuvenating ageing skin to its former glory.
Additionally, your eyes will be noticeably radiant thanks to good acids that prevent pigmentation.
Details:
Truecica, glacial water, and water lily for the calming effect

Panthenol and Trehalose for extra moisture

Tranexamic acid to brighten the eye area
Who is this for?
Grab this triple-action eye cream if you start to worry about wrinkles, firmness, and darkening. With ingredients like glutathione and peptide,  it treats areas around your eyes. As a result, your skin becomes plumper and more luminous than it was before. Reset your skin today!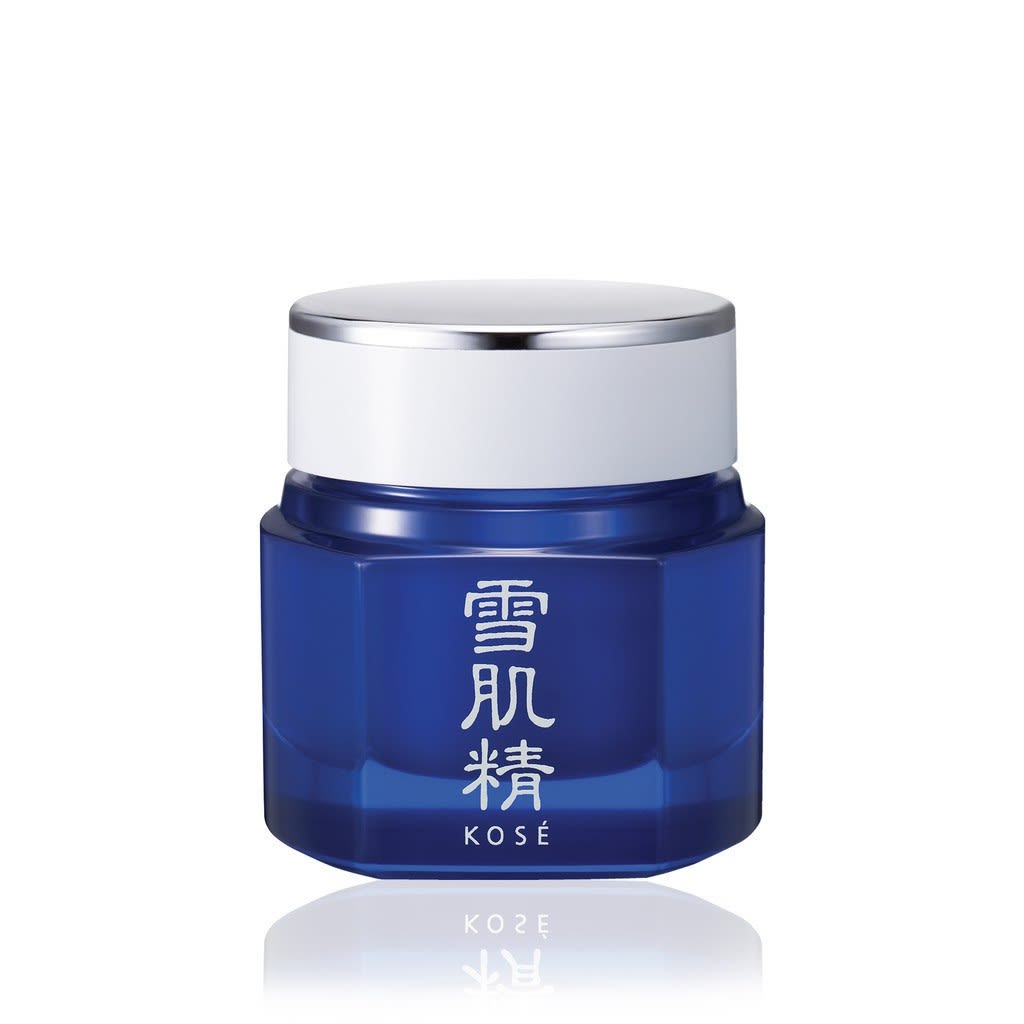 Check Kose Sekkisei Eye Cream price below:
add_circle
Smoothly-spread texture
add_circle
Luxurious packaging
Overview:
The moisturising fermented Coix seed extract included in Kose Sekkisei's eye cream offers the best treatment for dryness-related dullness. In addition, thanks to Snow Crystal components, it brightens the eye region and eliminates fine wrinkles in 4 weeks. This is undoubtedly an eye cream that works on the factors that darken your eye area!
Details:
Fermented Coix seed for skin's moisture

Tachibana peel extract as a humectant

Touki root extract as an anti-wrinkle agent
Who is this for?
This eye cream from Kose Sekkisei is part of a Japanese brand's impeccable line of skin care products. It is brilliant for retaining moisture in your skin and reducing bags beneath your eyes since it is formulated with a combination of Japanese and Chinese plant extracts!
Check L'oreal Paris Revitalift Filler Hyaluronic Acid Eye Cream For Face price below:
add_circle
Lightweight formula
add_circle
Easily spread texture
add_circle
Feel fresh and non-greasy
remove_circle
Small product amount
Overview:
The L'Oreal Paris Revitalift Filler is a multi-purpose eye cream used around the eyes to hydrate and smooth out wrinkles and fine lines. This eye treatment, which has pro-xylene and 5 times Hyaluronic acid, treats small lines that start to form beneath the eyes within 4 weeks.
You're then left with skin that has been renewed, lifted, and is free of wrinkles!
Details:
Hyaluronic acid increases skin's moisture

Pro-xylene boosts collagen formation

For day and night usage
Who is this for?
Are you unhappy with the lines around your eyes? Then you must use this eye cream jam-packed with concentrated hyaluronic acid! HA is the best ingredient in eye care since it nourishes, stretches, and flexes your skin, reducing creases and darkening!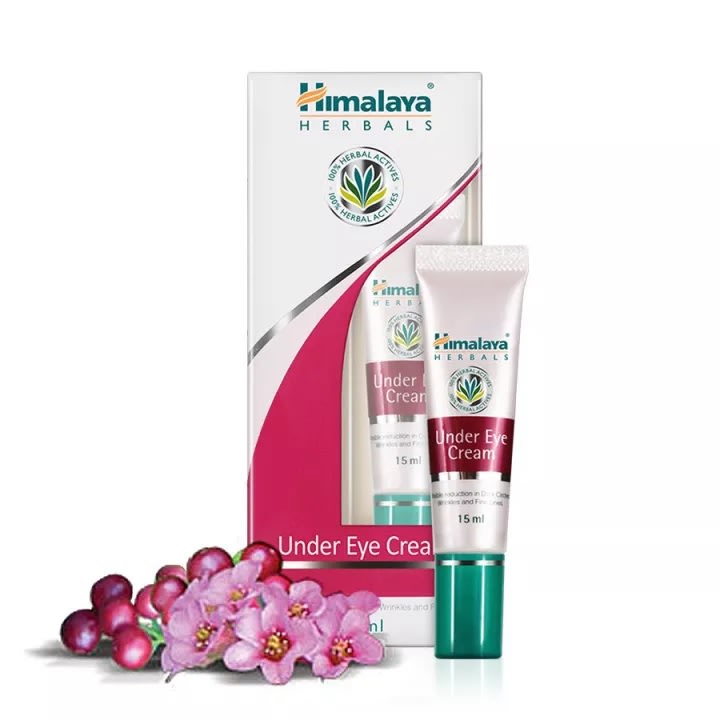 Check Himalaya Under Eye Cream price below:
add_circle
No animal testing
add_circle
Non-comedogenic and hypoallergenic
add_circle
Dermatologically tested
remove_circle
Thick cream texture
Overview:
Himalaya Under Eye Cream is a proven herb mix to treat the delicate region under the eyes. The natural components protect the part beneath the eyes from the sun and reduce the appearance of dark circles by 50%. In addition, to prevent the formation of new wrinkles, your skin is cleansed and thoroughly moisturised.
Details:
Cipadessa Baccifera to prevent fine lines and dark circles

Winter begonia to lighten under eye skin

Wheat germ oil protects from pollution and UV rays
Who is this for?
Due to its widespread distribution in drugstores, this revolutionary eye cream is one of the simplest to obtain! After utilising the Cipadessa Baccifera and Winter Begonia combination for four weeks, your eye region will grow brighter and smoother. Furthermore, it eliminates crow's feet lines!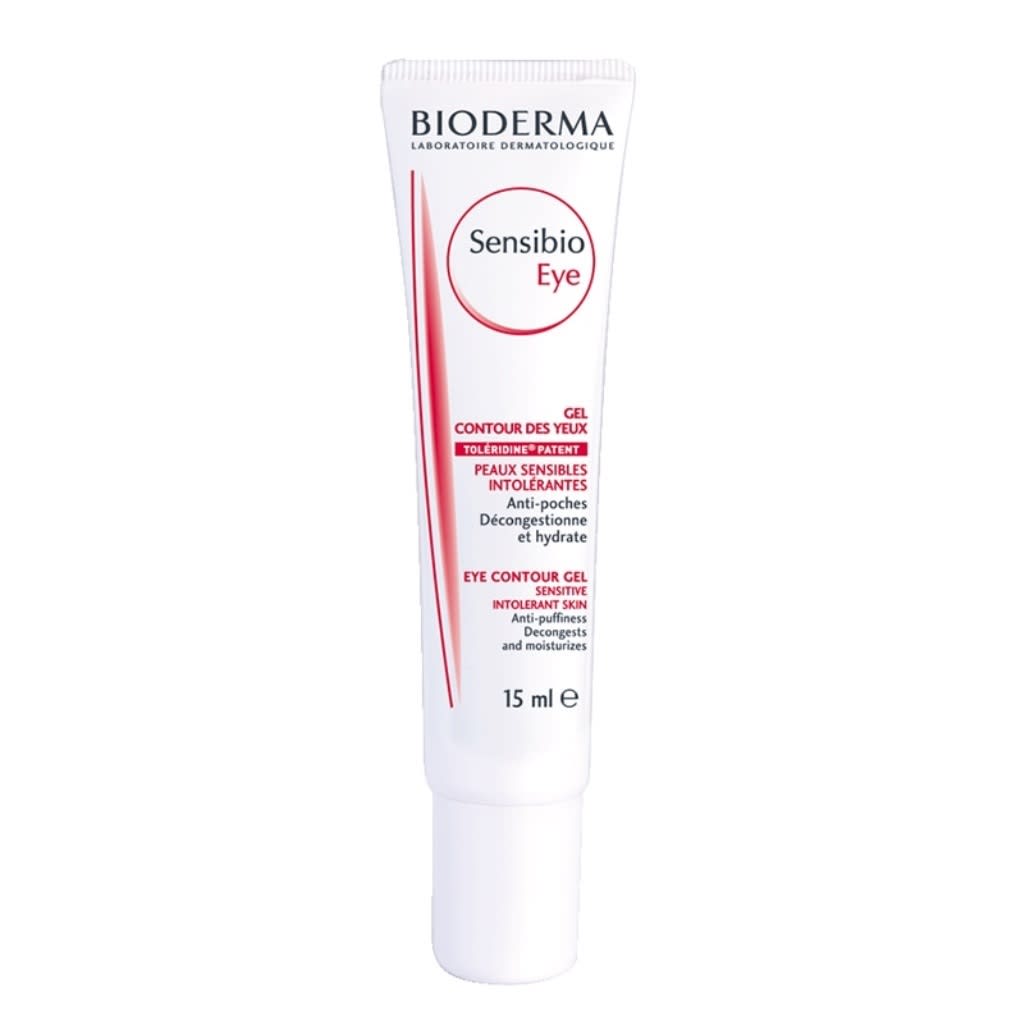 Check Bioderma Sensibio Eye Gel price below:
add_circle
No paraben and alcohol
add_circle
Non-comedogenic
remove_circle
Fast-selling (quickly out of stock)
Overview:
For sensitive skin around the eye contours, Bioderma Sensibio Eye is a soothing and moisturising eye gel cream that is incredibly mild. Furthermore, it helps sensitive skin feel less uncomfortable and red, thanks to its exclusive Tolterodine formulation. Therefore, your skin is comforted, making it a great eye cream to use day and night!
Details:
Rhamnose as an anti-inflammatory agent

Glycerin to minimise water loss

Dimethicone as an effective moisturiser
Who is this for?
This eye cream is perfect for persons with sensitive or intolerant skin. Crucial ingredients like glycerin make your skin more robust and less sensitive. Rejuvenated skin won't develop additional allergies or inflammation that might darken the areas around your eyes!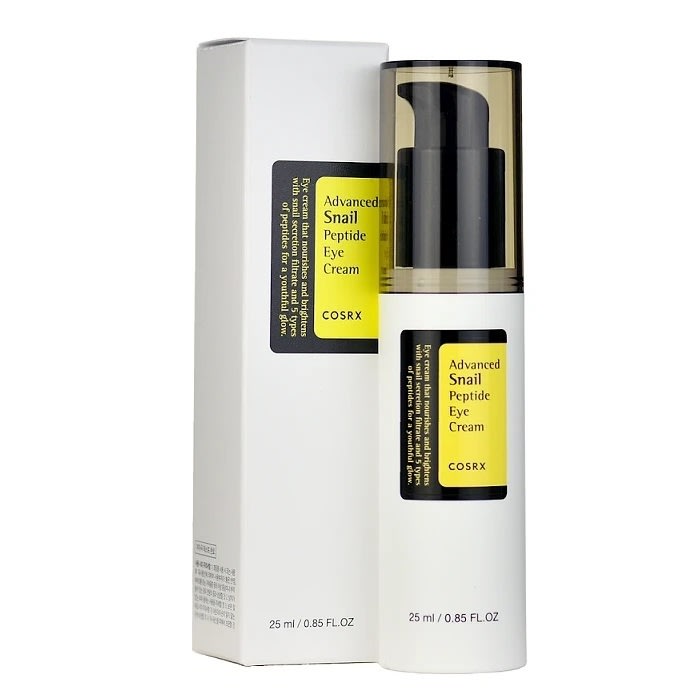 Check Cosrx Snail Peptide Eye Cream price below:
add_circle
Paraben and Sulfates-free
add_circle
No alcohol or mineral oils
add_circle
No artificial scent
remove_circle
Need to apply essence or serum beforehand
Overview:
The Cosrx snail peptide eye lotion hydrates, plumps, and nourishes the region around your eyes to lessen the appearance of dark circles. Despite snail secretion extracts' slimy and sticky nature, this Korean eye cream exceeds your expectations with its incredibly light and absorbent texture. It also tightens and softens your skin for tomorrow!
Details:
Snail secretion filtrate to rejuvenate the skin

Peptide to helps to strengthen the recovery ability

Niacinamide to fade out dark and red spots

Sodium hyaluronate for deep skin moisturization
Who is this for?
Consider using this eye cream if you have dull skin and a pronounced eye bag. It includes snail secretion filtrate, one of Cosrx's favourite ingredients, to brighten and energise your skin. As a result, you have more youthful and supple skin after repeated applications!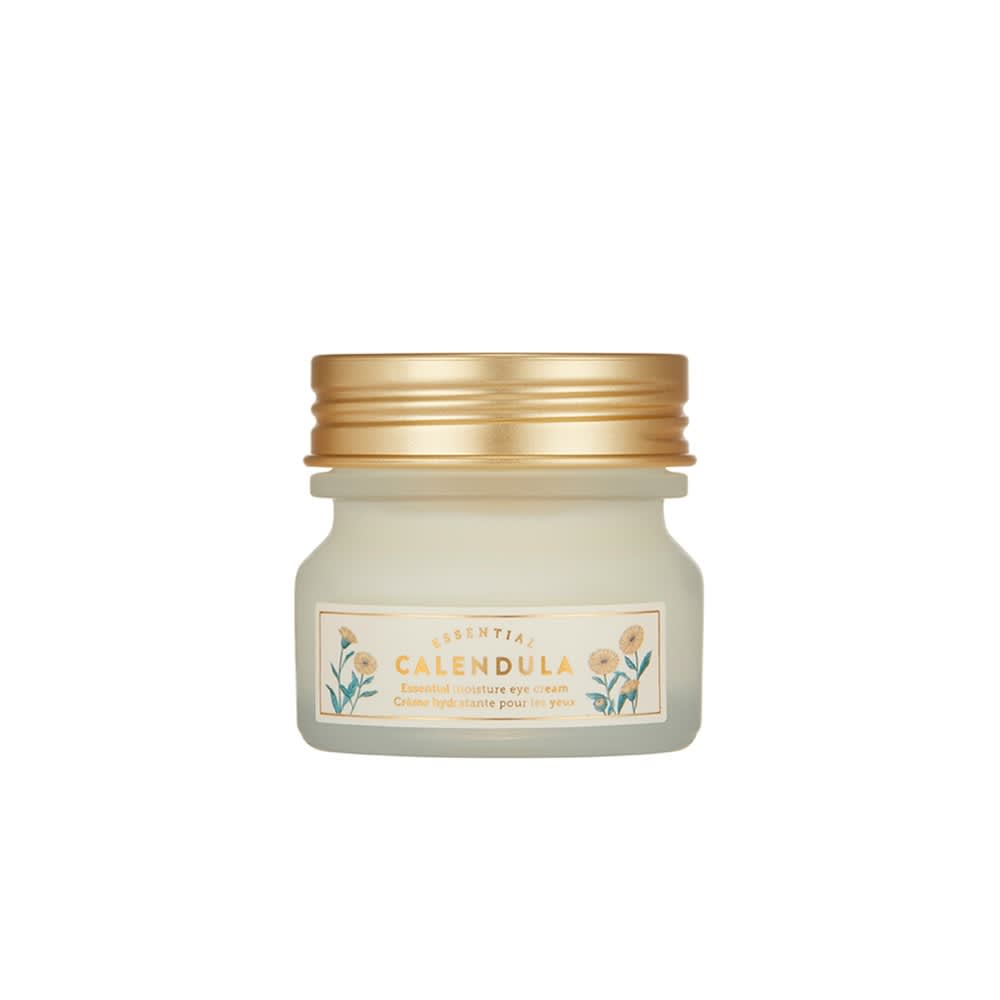 Check The Face Shop Calendula Essential Moisture Eye Cream price below:
add_circle
Smooth texture
add_circle
Non-greasy formula
remove_circle
Limited availability (both online and offline)
Overview:
The 10% calendula extract, hyaluronic acid, and herb blends in Calendula essential moisture eye cream work together to keep the skin moisturised, smooth, and calm. As a result, the eye cream improves the look of early indications of ageing, such as fine wrinkles, by boosting skin suppleness and hydration.
Additionally, with robust moisture locks, it is terrific for under-eye circles!
Details:
Calendula flower extract promotes skin tightness

Sunflower oil for extra hydration

Carrot root extract to reduce dark spots and enhance the glow
Who is this for?
The holy grail of healthy, moisturised skin, this eye cream has a high concentration of vitamins, oils, and natural ingredients. Besides, these elements are essential for ensuring your skin gets enough hydration. Also, there should be no dark under the eye when there's no skin dryness!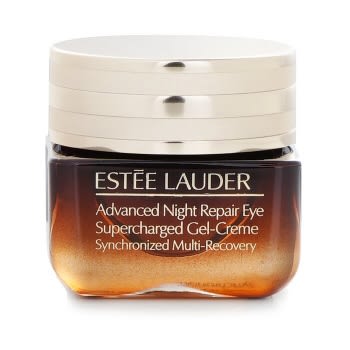 Check Estee Lauder Advanced Night Repair Supercharged Eye Gel Cream price below:
add_circle
8 hours of antioxidant protection
add_circle
Non-greasy and sticky texture
add_circle
Exclusive packaging
remove_circle
Quite pricey for the product amount
Overview:
Free radicals are resisted by Estee Lauder Advanced Night Repair Eye Supercharged Gel Cream's exclusive FR-Defense technology. This proprietary technology aids in reducing the ageing process by protecting you from excessive sun exposure and outside aggressors.
In addition, it supercharges and improves the appearance of your entire eye area by scavenging those radicals!
Details:
Vitamin E as an antioxidant agent

Hyaluronic acid to plump your skin

Tripeptide-32 prevents water loss
Who is this for?
This night gel cream is the finest option if you're beginning to age. Given that it is made to target dark circles in all areas, including under the eyes, above the eyes, and in the inner and outer corners, you may be optimistic that fine lines and dark circles will be removed over two weeks.
FAQ
- What causes dark eye circles?
There are several possible reasons for dark circles under your eyes. Listed below are some factors that may contribute to the appearance of darker under eyes.
- Fatigue
Oversleeping or not getting enough sleep both contribute to tiredness. Your skin seems dull and paler when you are sleep deprived; as a result, the black tissue and blood vessels beneath your skin begin to show, giving the appearance of dark circles.
- Age
Dark circles under your eyes are also frequently caused by natural ageing. The fat and collagen that preserve the flexibility of your skin decrease as you age because your skin grows thinner. The region behind your eyes darkens due to the exposed black blood veins beneath your skin.
- Eyestrain
Your eyes may become tired if you continuously stare at a computer or television screen. In addition, blood vessels around your eyes may swell due to this strain.
-
Sunlight toxicity
Your body may overproduce melanin, the pigment that provides your skin colour, due to exposure to the sun. As a result, the pigmentation of the skin around your eyes may deepen if you spend too much time in the sun.
-
Genetics
Dark circles around the eyes might also develop due to family history. It could be a hereditary quality that manifests early in life. The black rings might get lighter or darker over time.