As the world continues forward into an age of ever-increasing digitisation, GPS Tracking has become an interesting development. It's not an absolute necessity, but it can be a very useful feature to have, especially in case of emergencies. With features ranging from real-time tracking, pinpointing locations, and even audio recording, GPS tracking can help with locating missing items and loved ones in a more hassle-free manner, with less worrying involved. 
As technology advances, GPS trackers have become as small as little keychains, making them compact and light-weight, yet highly functional. In this article, we'll cover some of our top picks for GPS Trackers, ranging from day to day personal use, to protecting your vehicles. 
Table of Contents
8 Best GPS Trackers in Malaysia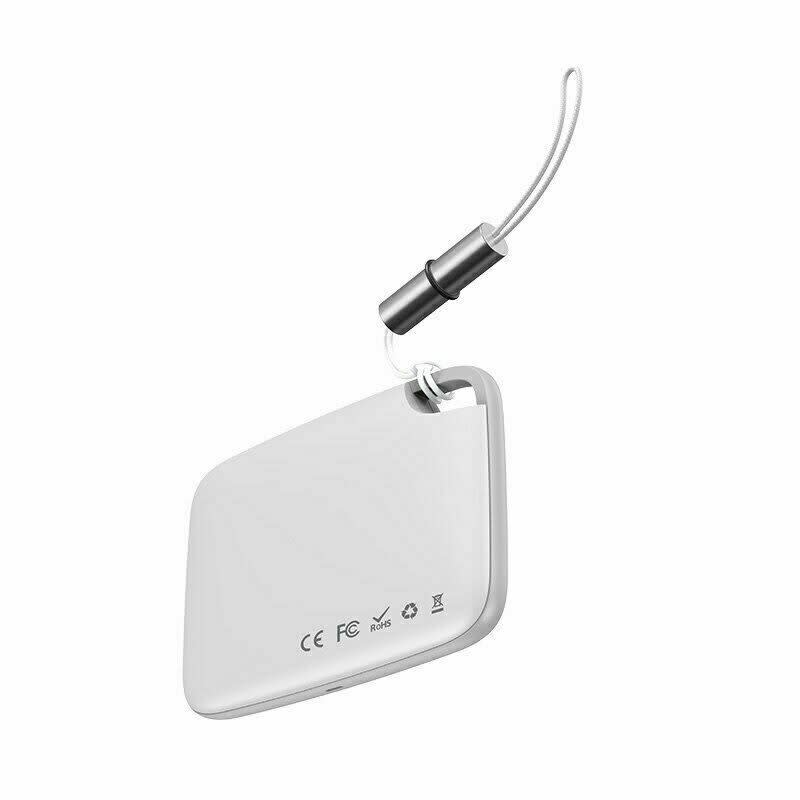 Check Baseus Intelligent T2 price below:
add_circle
Multiple Baseus tags can be linked onto the same mobile device
add_circle
Lightweight, keychain-style build
remove_circle
The device is best for small items as the detection range is not very wide
For an even thinner and portable tracker, look no further than the Baseus Intelligent T2. With an app supporting both Android and iOS mobile operating systems, it can link to the physical tracker within a range of 30 metres. This lightweight keychain tracker is great for finding keys and little trinkets. 
Overview 
Not only is this little tracker useful, but it's aesthetic too. Coming in three pastel colours: blue, pink and white, the sleek tracker has a skin-friendly touch with rounded edges. A 3V battery comes with the T2 version, but it's recommended to replace the battery every 180 days or so to ensure the tracker continues working properly. 
When there's a significant distance between the phone with the app and the anti-loss device, an alert will sound to remind the user to check the location of their belongings. In case the device is disconnected, the last seen location will be shown on the app as well.  
Performance
One of its significant features is the ability to pair multiple Baseus tags to the same phone on the application, with up to 4 on the Android application and 6 on the iOS version. All in all, it's a relatively simple device to use, although it's noted that the app could use a bit of quality of life improvements.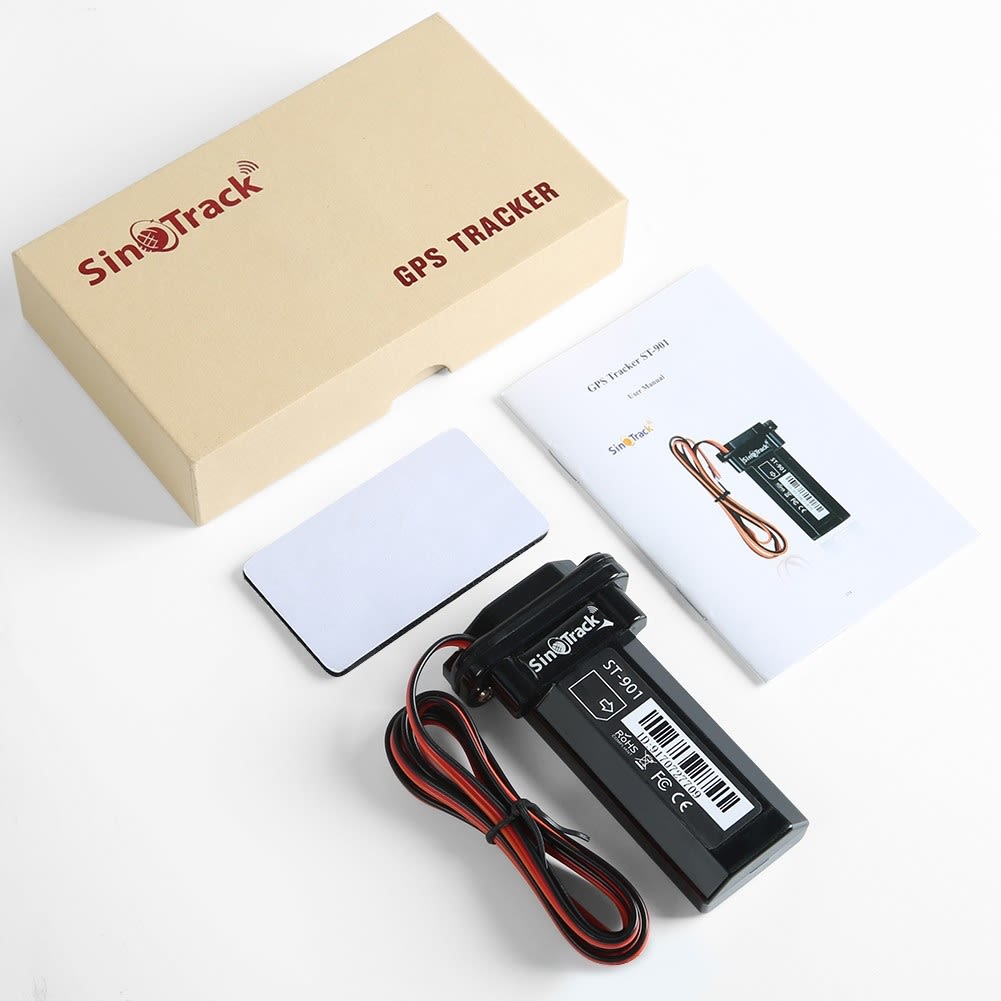 Check Sinotrack Mini Waterproof GPS Tracker ST-901 price below:
add_circle
Optional to purchase with a battery
remove_circle
Not very attractive in terms of appearance and build
This tracker is relatively simple to install as its tiny size means being easy to sit snugly anywhere in the car. Best of all: it doesn't require monthly subscriptions to any service to use, which makes it affordable and functional. 
Overview 
The Sinotrack ST-901 connects to the main vehicle battery, with minimal wiring required for installation. It's suitable mainly for vehicle usage - and comes in two formats: with and without a battery. On the version with battery, it acts as a secondary power source in the event the vehicle battery has been depleted - or disconnected. 
Best of all, the tracker is fully waterproof. So rest assured that it will continue to work even in heavy rain. 
Performance
Users have reported that the product is easy to use and install - and have praised the app for being simple to link to and set up. It runs on a 3G network, however, so be sure to install the correct form of SIM card for usage.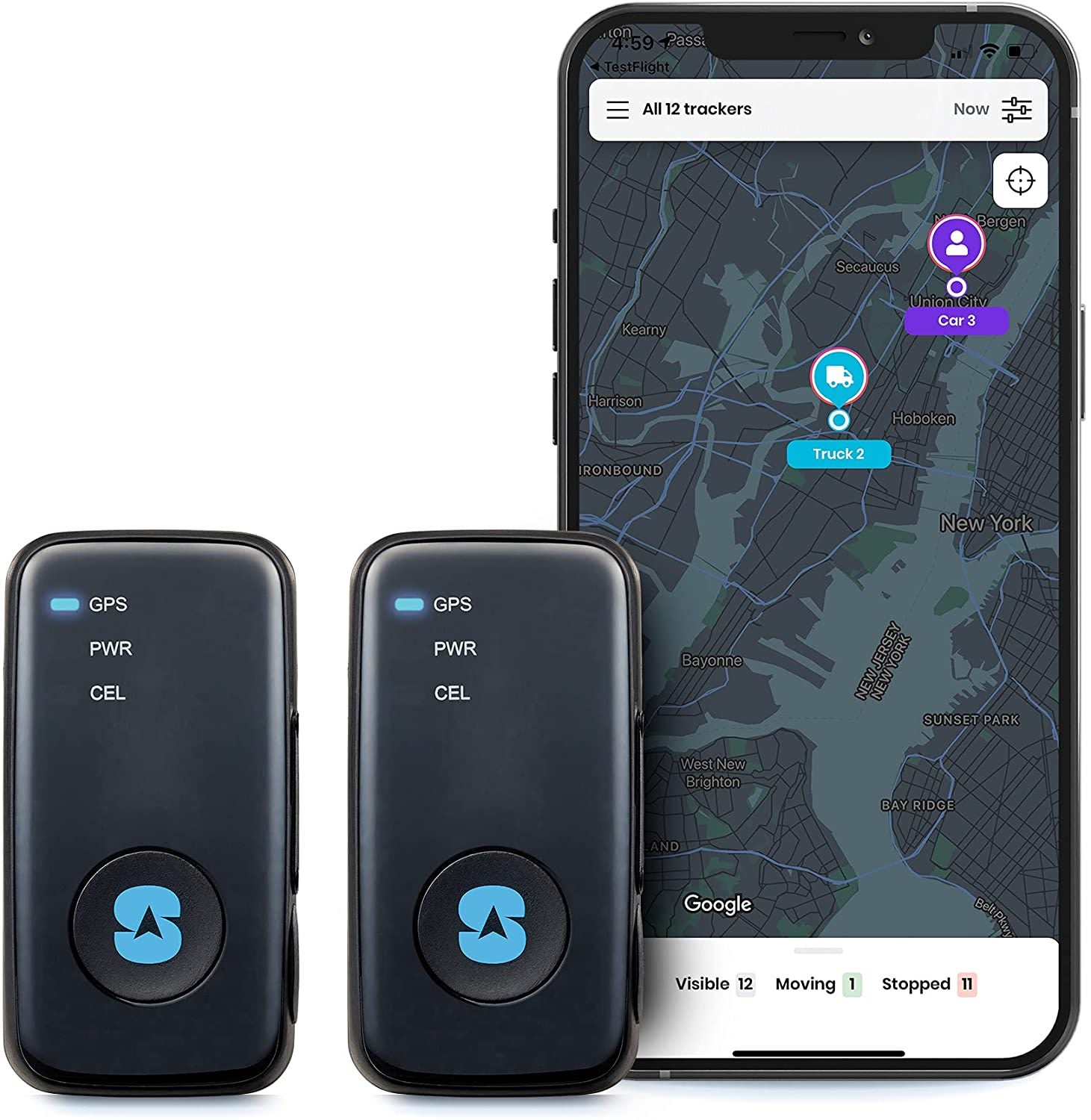 Check Spytec GPS - GL300 GPS Tracker price below:
add_circle
A SIM card isn't necessary
add_circle
Strong, long lasting battery with upgradeable parts
remove_circle
A bit pricey
An important point for any great GPS tracker would be its battery life, which enables smooth usage for the longest amount of runtime. For that, the Spytec GL300 is a great contender, despite being a little higher on the price scale. 
Overview
Compact and versatile, the GL300 doesn't require an external power source, which makes it able to track anything from your loved ones, personal valuables, all the way to equipment and other movable assets. 
One of its defining features is the large battery capacity. On its own, this can last up to 2 weeks or longer without a single charge. The GL300 can be modified with a Spytec hardwire kit, or an M4 / M6 battery case purchasable from Spytec directly, to give it an even longer-lasting runtime of up to 6 months. 
Besides the battery, this tracker has several notable features. It has an SOS button for the driver's use as well as a specially designed exterior that makes it suitable for use under harsh conditions. Also, the GPS comes with app-support for users to link to the device to complete with a full map on mobile devices, and desktops.
Performance 
To use the app properly, however, a monthly or annual subscription to the service is required, as Spytec uploads the data into their servers instead of storing the memory onto the device itself. Aside from this, performance reviews are relatively good, with many users citing its usefulness for larger scale vehicle fleets.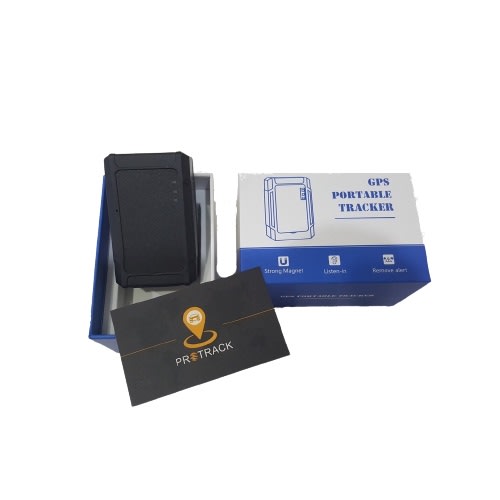 Check GPS Tracker PT04F 4GPS price below:
add_circle
Comes with an application that makes for easy command usage
remove_circle
May overheat if plugged in too long
An important point for any great GPS tracker would be its battery life - which enables smooth usage for the longest amount of runtime. For that, the Protrack PT04F is a great contender, despite being a little higher on the price scale.
Overview
Compact and versatile, the PT04F doesn't require an external power source - which makes it able to track anything from loved ones, personal valuables, all the way to equipment and other movable assets. 
One of its defining features is the large battery capacity. On its own, this can last up to 20 days without a single charge, on full usage. A host of alerts are implemented too, such as Geo-fencing, Movement speed, parking, vibrations and even if the device falls off from its perch secured with four strong magnets. 
Performance
The official seller for this GPS provides an application used to control this 4G marvel on the go, and purchases can come with or without a SIM card per your choice. As for reviews by happy customers, the product works like a charm. However, it's noted that the PT04F shouldn't be connected to power all the time: as this could cause it to overheat.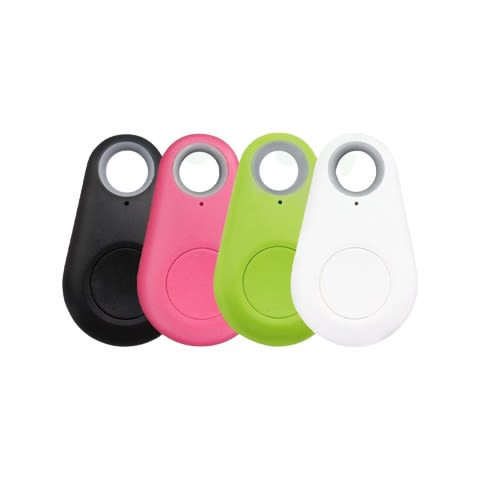 Check Baby Kids Mini Anti-Lost price below:
add_circle
Lightweight and compact
remove_circle
Tracking distance is a bit small
To be at ease with our four-legged friends' locations when they run out of the house, a GPS tracker that's light and durable enough to keep on the collar withstanding damage is an excellent choice of gadget. Here's one that might be a good fit. 
Overview
With a simple lightweight teardrop design and coming in a variety of attractive colours, this tracker is easy to hook onto the collar of pets. Aside from that, it can work within a range of 22.86 metres (75 feet) - given there's no particularly thick barrier in between. 
An app is provided for the user to link with the tracker. The app contains a map that will blink in the app showing the approximate location of the tracker's position. Do note that  this tracker runs without a SIM card. Instead, it requires at least a 4.0 Bluetooth connection to an Android or iOS device. 
Performance
With its budget price and simplistic design, many users have praised its usability- especially when linking multiple trackers onto one device. Besides using it on pets, this tracker is light enough to be attached to bicycles, handbags, and other mobile light items.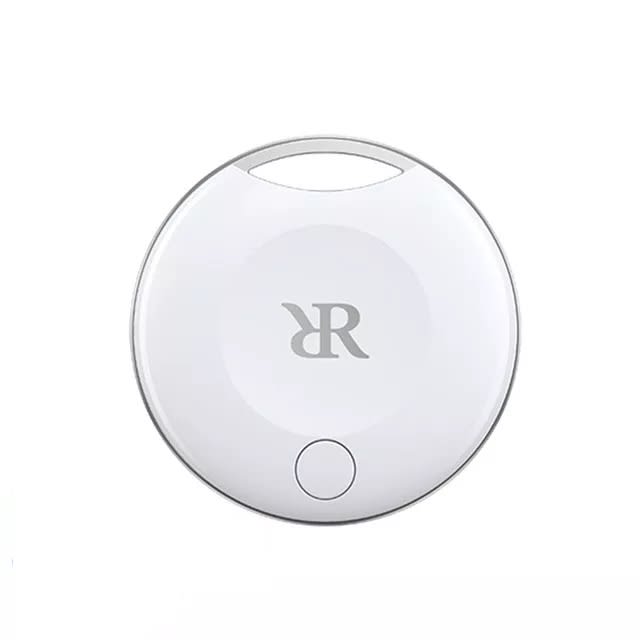 Check Remax Air Tag price below:
add_circle
Small and Lightweight
add_circle
Aesthetically pleasing
remove_circle
Rather small range
Besides the Anti-Lost Mini Tracker above, here's another GPS Tracker that is lightweight and handy for pets and on the go. 
Overview
This tracker is small and in button shaped, running on a Lithium-ion battery, with a little hole at the top for you to easily string it onto your beloved pet's collar. As simple and cheap as it may be, this Remax tracker however, works best within a range of 10 metres and more. Therefore it's ideal for tracking around a neighbourhood. 
Performance
Like many other trackers, the Remax runs on Bluetooth connection to your phone, so it's best to have it connected at all times when the situation calls for it. It works as a remote recorder as well whereby clips will be saved directly into your phone, so you can keep an eye on the places your pet has gone to.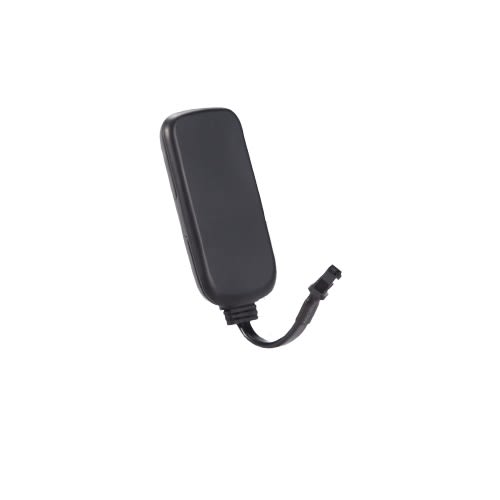 Check Protrack PT0 2S price below:
add_circle
The map on the application is very clear and easy to read
add_circle
Stored data lasts up to 90 days in internal storage.
remove_circle
The tracker doesn't have a built-in battery - will not run if vehicle's battery is disconnected or non-functional.
A major benefit of using GPS trackers in cars includes promoting a better driving experience and peace of mind that your car is safer in the long run. In the event of vehicle theft or damage, the tracker app's map functions will aid in viewing the history of the vehicle's travel, giving a good idea of the final location. 
Overview
This tracker is directly connected to the vehicle engine and comes with a SIM card for its price. Besides that, the tracker comes with a 24-hour real-time monitoring system, alongside with vehicle speed monitoring, point of interest management and geo-fencing.  
There is storage for location data for up to 90 days in internal storage. Users can also choose to view the data on the app, which creates reports as well. This tracker can even monitor the vehicle's battery levels and trigger low battery alerts. 
Performance 
According to reviewers, one of the most impressive points of this tracker was the map clarity. It was simple to read and set up, working decently after some time of use. While it's not the most aesthetically pleasing tracker out there, it's stable and has rather noteworthy features.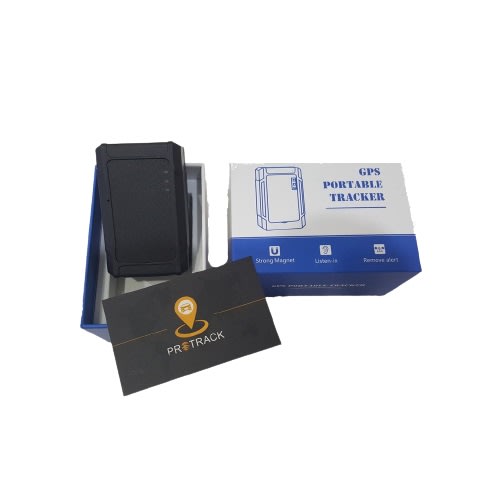 Check Protrack GPS Tracker PT04P price below:
add_circle
Several anti-theft alerts
add_circle
Automatic audio analysis
remove_circle
A little bit expensive
If you have the budget to spare, the PT04P is a tank of a GPS tracker - with several types of alarms, notifications, and plenty of playback storage all accessible on the device and app. 
Overview
Overall, the PT04P and PT02S are relatively similar in terms of functionality. Both have 90 days worth of playback and storage on the device, geo-fencing capabilities, and an accurate location sensor. 
However, what makes the PT04P special is its anti-theft properties. These include four strong magnets that keep it plastered securely on a surface, all of which when removed without authorisation, would cause an alert to be sent to the user's phone. 
Besides that, the tracker will automatically scour for any sounds about it and alert the user if any suspiciously loud sounds are detected near it. 
Performance
This tracker has a wide range of applications - from vehicles, assets, and others. According to the seller, the product doesn't require an internet connection; just a SIM card with connectivity to mobile messaging would do. 
For most of the device's functionality, getting it with the app is the best bang for your buck, as it includes a whole host of analytical and playback tools. 

---
Are GPS Trackers Worth the Money? 
As tacky as it sounds, GPS trackers can actually be worth your time and money, depending on what you're using it for.
Tracking Children and Loved Ones:
GPS trackers serve as a way to keep one's family members safe. For children, this could be crucial to ensure they are safe or just to keep track of their location. In case of a kidnapping (*touchwood*), the location pinging on a tracker could be vital to ensuring the child returns safely and quickly.
For the elderly; with the development of medical science and health within the past few years, we have begun to understand more about the effects of old age brain illnesses such as dementia, including Alzheimer's. 
One of the prominent effects of these illnesses is sudden memory loss, which can disrupt mental agility and even cause sufferers to forget their way home. Setting a GPS tracker on elderly loved ones, particularly those at risk of developing these illnesses, could help make sure they stay safe outside. 
For Vehicles (especially Corporations):
Vehicle theft is a real threat to everyone these days, with thieves escalating all the way committing their crimes in broad daylight. Should a vehicle be stolen, the GPS tracker location would be a guide to begin the search for the missing vehicle, eliminating a lot of unnecessary search time. 
Aside from this, trackers can help with driver safety as well. Some trackers will have an SOS button. When pressed, the tracker will send signals to the guardian user of the tracker, who can take appropriate measures to ensure the vehicle and driver are safe. 
As such, fleets of vehicles under company ownership find many benefits in using GPS trackers to ensure their drivers are going to the correct destinations within different periods and gather statistics on the vehicle status and travel time. 
Tracking personal items if you're forgetful:
Nowadays, companies have been producing and selling several keychain-sized personal trackers, which is great to connect to phones and other mobile devices. These devices aid in locating important items like keys and smaller gadgets. 
In the end, the value of a GPS tracker depends on how you would like to use this technology, and what benefits it would bring to your quality of life as a whole.