Toddlers are crafty little humans that move quietly and swiftly when we least expect it. The moment they start exploring through rapid-fire rolling or crawling, you know it's time to baby-proof your home. Baby safety gates in specific can go a long way to protect your children from avoidable injuries.
Read on for a list of baby safety gates that just might work best for you and your family.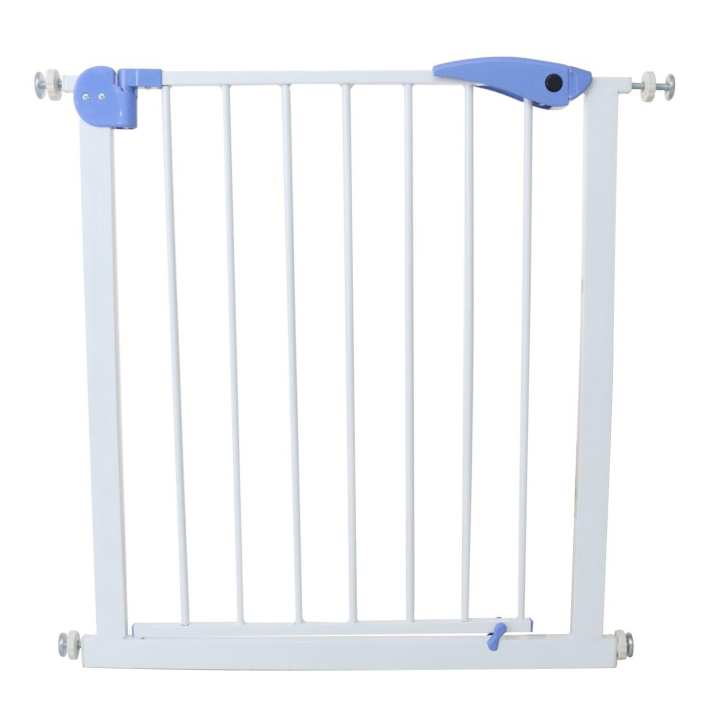 Check Alpha Living Premium Baby Safety Gate (GDN0001) price below:
A pressure-mounted baby gate is a great choice to keep your baby out of a room or deck without damaging your walls with drill holes. This gate opens in both directions, while an automatic self-closing mechanism bolts the door in place once you have passed through so you won't ever have to worry about forgetting to shut the gate. The ergonomic hinge-handle also allows for simple one-handed handling.
Constructed with a sturdy steel frame for added security, your little adventurer will stay safe from getting into dangerous places. The patent pressure indicator also ensures that you are frequently granted visual assurance that the gate has been, and remains, installed correctly.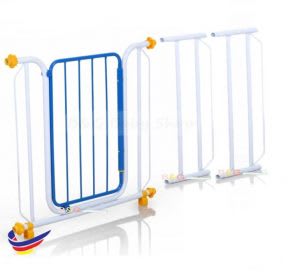 Check B & G Baby Safety Security Baby Gate price below:
Drilling might not be the best option if you are renting or looking to protect the structure of your home. But now you and your child can enjoy the safety and comfort of a correctly installed safety gate anywhere in your home, without drilling into any surface.
This safety gate from B & G utilises four powerful screw adjusters that exert pressure against the wall, securing the gate in place. The combination of the extensions and pressure mount feature allows the gate to accommodate frames of various dimensions. It is designed for easy and efficient assembling, and the gate itself is coated with unleaded epoxy paint that is harmless to babies.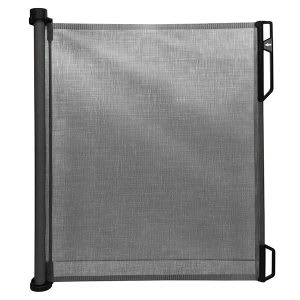 Check SG-38 Smart System Retractable Gate price below:
Size matters when you have wide corridors and doorways but your baby's safety is always the ultimate priority. Mark your baby's territory with this smart retractable gate from Lucky Baby! Easy-to-angulate panels allow for versatility and provide larger coverage. Despite this, the retractable feature ensures that it only takes up minimal space and that installation is simple.
The premium constructed mesh also makes its durable enough to be used outdoors, withstanding both heat and dust. Boasting an elegant design that is compatible with both classic and modern homes, parents will also love the easy-to-clean mesh. Furthermore, the auto-locking mechanism ensures that the door is always locked once closed so that parents won't have to worry over whether it's locked or not frequently.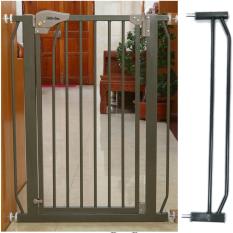 Check Little One Safety Gate price below:
Safety has never looked so elegant as it does with the design of the Little One Safety Gate. This product is the best option for apartments not only because of its sleek design but also because it is easy to set-up and does not require drilling. This means that it can be easily installed at the top and bottom of staircases.
The gate also comes with double lock safety features, ensuring maximum safety for your little ones.
Check Halford Double Panel Metal Safety Gate price below:
This metal wall-mounted gate is perfect to place at the top of stairs and banisters. With its double panel and unique triple-lock system, your curious little one will not be able to escape through.
The absence of a step-over bar ensures that you won't risk tripping or falling, and a colour lock indicator makes it easy to tell whether the gate is locked or not. It is designed for easy installation, and this sturdy safety gate possesses an extra wide walk through space, making it all the more convenient when you have your hands full.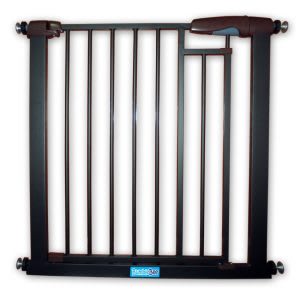 Check Bumble Bee Baby Safety Gate Auto-Close Magnetic Gate price below:
The bottom of the stairs may seem like an enticing prospect for a new crawler or walker. That makes this auto-close magnetic gate one of the best gates for the bottom of the stairs or in apartments. Just swing the gate shut, and it closes both ways automatically with a satisfying click that lets you know that your zone is safe and secure for your child.
It is also suitable for one-handed operation, with a double-locking mechanism that comes in handy when you are carrying your baby or laundry. For wider openings, extensions fitting up to 145 cm (in width) are also available for purchase.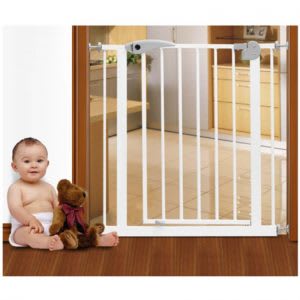 Check Original U-Baby Safety Gate price below:
The Original U-Baby Safety Gate packs a punch, catering to all your possible needs to ensure your baby's safety and well-being. The gate incorporates a double-locking mechanism that will give you peace of mind, knowing that your baby is safe within their comfort zone.
Pressure-mounting ensures that you can easily set this gate up without any frills and a two-way opening also allows convenient access to adults and older children. The gate also locks instantly. With a standard width of 75 cm to 85 cm, it is versatile enough to be installed anywhere in the house.
Disclaimer: The pricing shown is just a good indication of how much these products are worth. The prices could change based on the e-commerce promotions that are going on. If some of the products are not available, do email us at [email protected]. Thank you!