Do you have curly hair that looks like a lion's mane? Without proper care and attention, your curls can turn frizzy and dry, leading to split ends. Check out these top 10 products that will protect your luscious locks.
Tsubaki Damage Care Shampoo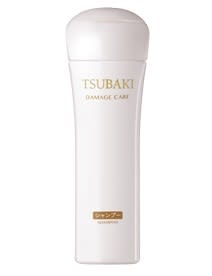 RM 17.20
Best shampoo for curly hair
Permed hair requires more maintenance than straight hair because it leads to damages and split ends. Protect your curls with Tsubaki's Damage Care Shampoo. It has ingredients such as Arginine and Pearl Protein to protect scalp and repairs chemically damaged hair. Also, this shampoo leaves you with healthy and floral-scented hair.

Kerastase Discipline Cleansing Conditioner Curl Ideal
RM 115.00
Best conditioner

Conditioners are vital in maintaining the look and health of your precious locks. For dry, unruly curly hair, you might want to splurge on a good conditioner. Kerastase's Discipline Cleansing Conditioner gives you perfectly smooth curls, strengthen fibres, improve manageability and even remove impurities. This silicone and sulphate-free conditioner will get your hair looking like you just came out of a professional salon.

L'oreal Professionel Hair Spa Nourishing Mask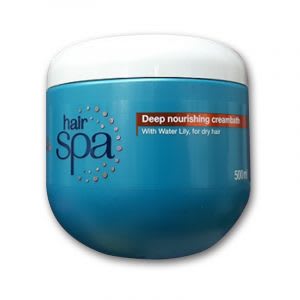 RM 16.90
Best hair mask for curly hair

You'll be amazed at the wonders hair masks can do to your curly hair. With just one use, your frizziness and dry ends will disappear. Say hello to irresistible locks with Loreal's Hair Spa. This hair mask deeply moisturises and nourishes dry hair. Just apply to towel-dried hair, leave it on for 10 to 20 minutes and rinse off for soft and fluffy curls.
Natural High Quality Wooden Comb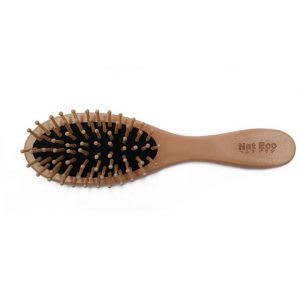 RM 15.90
Best comb for curly hair

Expensive combs are overrated! As the saying goes, 'less is more'; to keep your curls looking natural, all you need is a simple wooden comb with sparse bristles. Those that will not get tangled in your curls. Brush your curls after a shower, and they'll be tamed for the whole day.
Silk Cross Keratin Treatment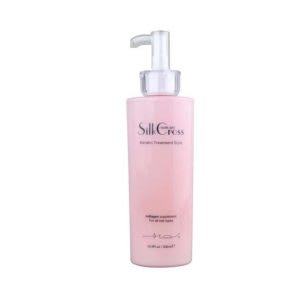 RM 58.00
Best keratin for curly hair

Keratin is a type of protein that makes up 65-95% of your hair fibres. This means that keratin treatments are highly effective in repairing dry and damaged hair. It's also an amazing treatment to tame and maintain the appearance of your curls. Silk Cross's Keratin Treatment can be used to style curly hair effortlessly as it reduces frizz and promotes glossy hair. Formulated with keratin as its main ingredient, your hair will achieve soft, bouncy curls in no time!
Lucido-L Hair Jelly Bouncy Wave
RM 16.05
Best drugstore hair jelly
It's a must to take care and style your curls every day, and Lucido-L's Bouncy Wave hair jelly is able to create the bounciest curls. Specially designed for curly hair, this hair setting cream maintains your curls for a full day. Apply one to two pumps onto dry or semi-dry hair and use your fingers to scrunch each section for bouncy waves; just take about five minutes to create these flawless waves.
Korean Adjustable Professional Hair Diffuser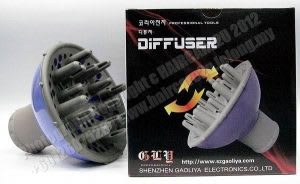 RM 44.00
Best diffuser for curly hair

Blow drying your curly hair can be a hassle. It involves using mousses and microfiber towels, plus the heat from the hair dryer can ruin and frizz up your curls. Get ready to jump for joy as diffusers are here to save your bad hair days! On days where you don't have time to air-dry your hair, diffusers are an alternative method to dry your hair and create voluminous curls.
The Korean Adjustable Professional Hair Diffuser is used by salon professionals for flawless curls. Its vented fingertips evenly dry your hair just as good as your blow dryer set on high. Just attach the diffuser to your blow dryer and use on low heat to produce salon-quality results.
American Crew Pomade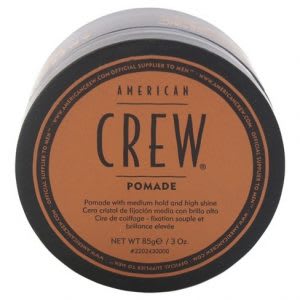 RM 60.00
Best gel for guys with curly hair

Hair-styling is an essential routine for curly haired boys. Avoid bird's nest-looking hair with American Crew's Pomade. Define those curls with this water-based formula that holds them in place. It provides tremendous shine and shampoos out easily without any residue left behind.
L'oreal Tecni.Art Liss Control Serum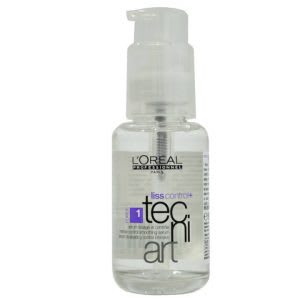 RM 52.91
Best hair serum for curly hair

Having a bad and frizzy hair day? Fret not, as L'oreal's Tecni.Art Liss Control Serum is here to help - it dramatically smooths out frizzy and curly hair. Rub a few pumps onto your palms and work from the middle to the ends of your hair. This will reveal soft, shiny curls that will last for 24 hours. You'll never have to worry about your hair becoming frizzy in the middle of the day.
Lucido-L Hair Vitamin Oil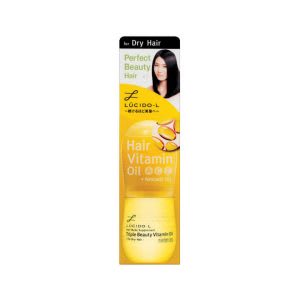 RM 16.90
Best hair oil with Vitamin E

Dryness and curly hair tend to come together. Fight dry and split ends with Lucido-L's Hair Vitamin Oil infused with Vitamin E which repairs follicles and promote hair growth. Apply the oil on damp hair before and after styling for a smooth, healthy-looking hair. Get hair advertisement quality curls instantly.
Disclaimer: The pricing shown is just a good indication of how much these products are worth. The prices could change based on the e-commerce promotions that are going on. If some of the products are not available, do email us at [email protected] Thank you!