Memory cards like SD, microSD and CompactFlash are essentials to store your valuable data and images. But what about the retrieval process? This is where a good card reader comes in. You'll definitely need a reliable one that enables you to transfer files between your computer, tablet, or smartphone efficiently and quickly. 
SD card readers come in many shapes, sizes, and performance standards. Notable brands like SanDisk, Kingston, and Anker boast top of the range SD card readers with a high transfer speed. Even with the myriad of card reader reviews out there, choosing the right one that suits your specific needs and budget can be a challenge. 
Today, our article lists the 8 best SD card readers targeted for different uses. You will also learn what are some of the aspects to look out for when buying an SD card reader.
8 Best SD Card Readers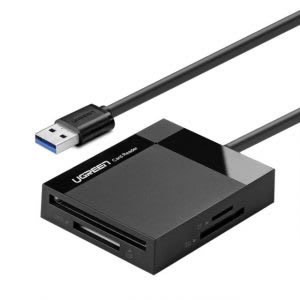 Check Ugreen Smart Card Reader price below:
This 2-in-1 card reader from Ugreen offers great value at a super affordable price point for those who on a budget who wants a multi-card reader. 
Features:
For starters, it is able to read and write on both SD and microSD cards simultaneously, thus reducing the hassle of constant unplugging and re-plugging. With a USB 3.0 interface, you can expect a speedy transfer rate of up to 5Gbps when moving your files. 
Performance:
Although the reader only supports up to UHS-I memory cards, its compatibility with most SD cards makes it a worthwhile purchase.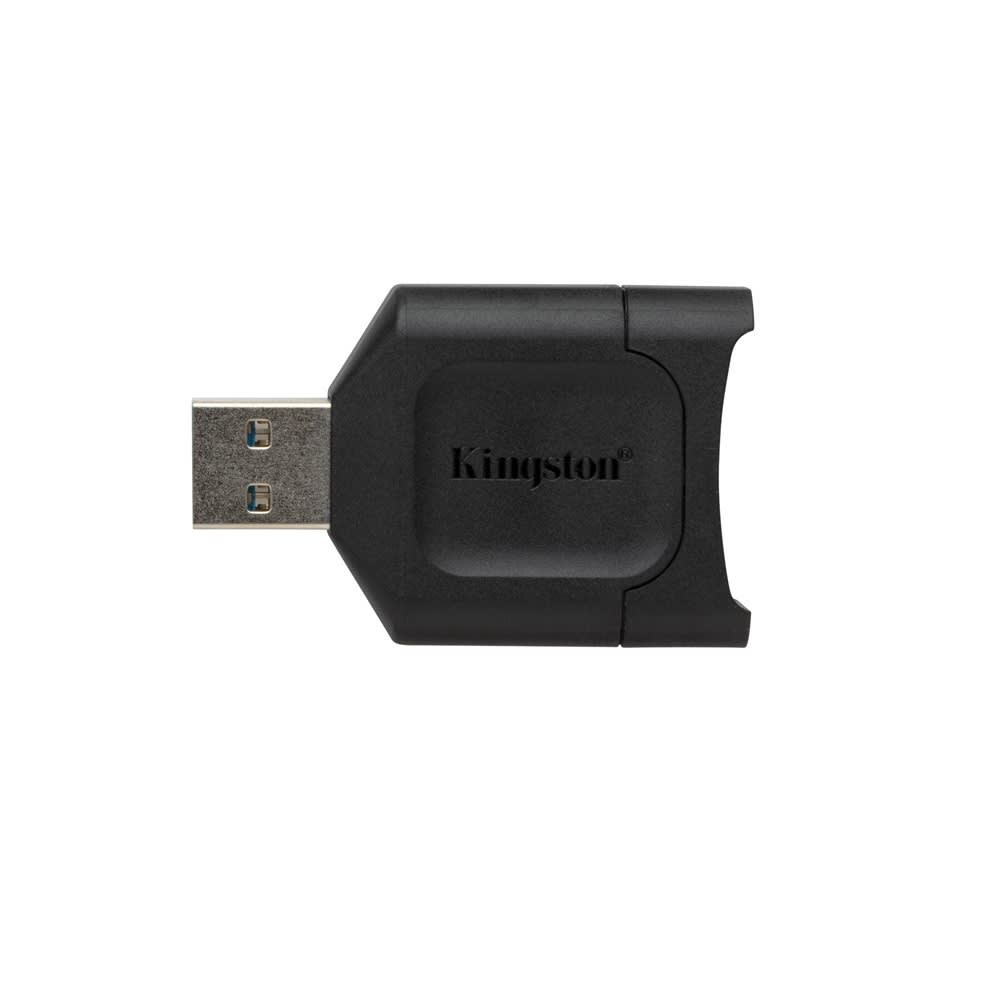 Check Kingston MobileLite MicroSD Card Reader price below:
You know what they say; good things come in small packages. As such, don't underestimate this microSD card reader from Kingston for its miniature size as it features a nippy USB 3.2 Gen 1 interface. 
Features:
Efficient data transfer performance is the main highlight of this card reader as it offers incredible speed by supporting UHS-II microSD cards. The other feature that most would appreciate is its backwards-compatibility with UHS-I supported microSD cards. 
Performance:
Its compact and minimalist design makes it perfect for those who want to work on-the-go. Plus, it even comes with a 2-year warranty for your convenience.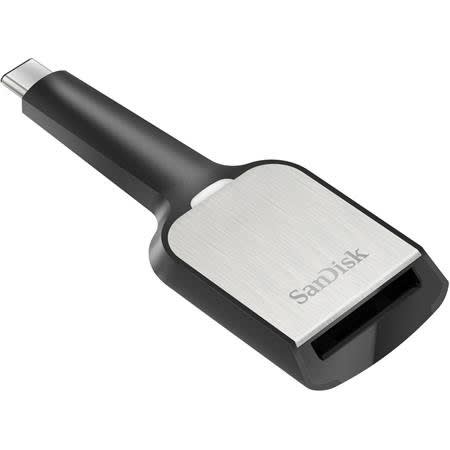 Check SanDisk Extreme Pro SD UHS-II Reader and Writer SDDR409 price below:
Looking for a speedy card reader? You'll need this one as it's made with a next-level performance. 
Features:
The SanDisk Extreme Pro is specially designed for high-speed UHS-II SD card transfers via a USB-C connector. Its efficient workflow as well as plug-and-play function are perfect for those who do routine backup or large file transfers. The card reader is also backwards-compatible with other SD cards and has a 2-year warranty. 
Performance:
Remember that this is, however, a single-function SD card reader. Those who plan on using the SDDR409 with a microSD card will have to do so with the help of an SD card adapter.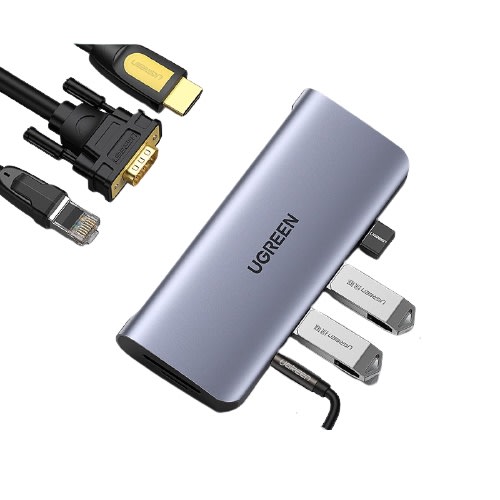 Check UGREEN USB C Hub 10 in 1 Multiport Adapter price below:
Don't want to carry a bulk of connectors with you? This USB-C Hub from Ugreen is the all-in-one Swiss Army Knife of port adapters. 
Features:
Besides featuring SD and microSD card slots, it includes three USB 3.0 ports, HDMI, VGA, Ethernet, PD 3.0 charging, and even an earphone jack. 
Despite its already many functions, the hub does not compromise on card-reading capabilities as it can read both SD and microSD cards at the same time. The reader's USB 3.0 interface also means fast and reliable data transfers. 
Performance:
Thanks to its USB Type C connector, it can be used across various laptops, tablets, and smartphones including Apple devices equipped with Thunderbolt 3.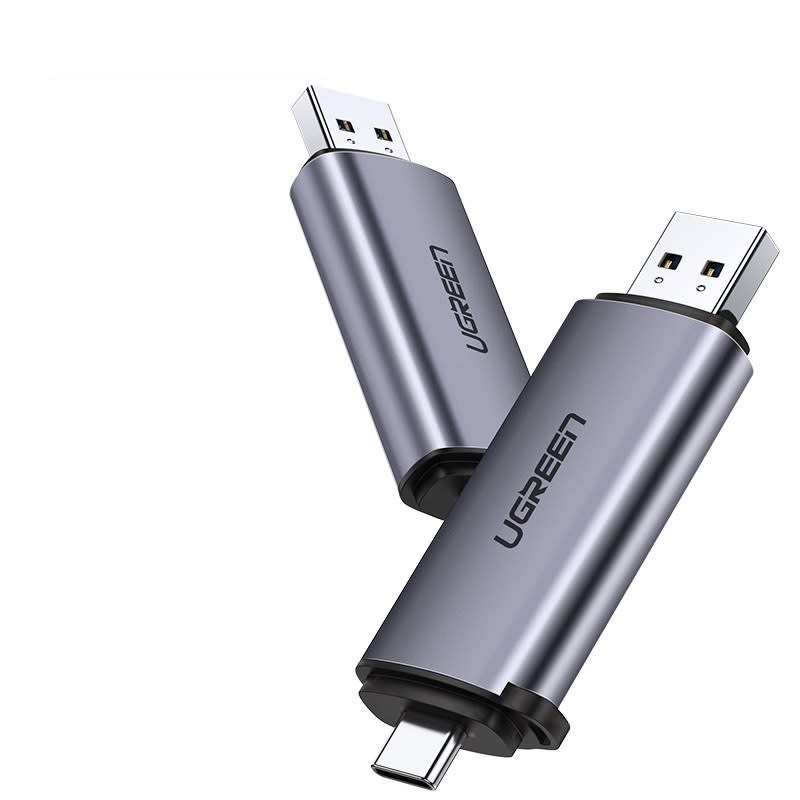 Check Ugreen USB 3.0 Type C Micro SD Card Adapter price below:
Own a ton of Android devices? This hybrid USB 3.0 and Type C card reader makes data transfer across your PC and OTG-enabled Android devices a breeze. 
Features:
It has two card slots that enable it to read and write on both SD and microSD cards simultaneously. However, it is important to note that both the USB 3.0 and Type C plug cannot be connected at the same time. On the upside, its USB 3.0 interface means you can enjoy transfer speeds of up to 5Gbps when plugged into your PC. 
Performance:
An underlying feature is its cable-free design which makes it a highly portable card reader for Android users to transfer data within their devices through a simple plug and play.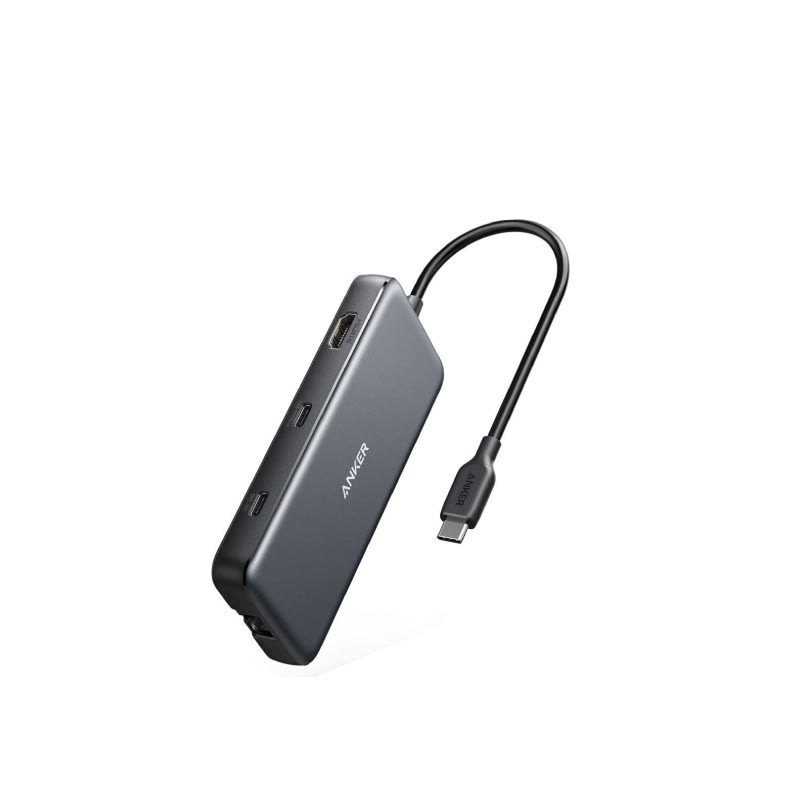 Check Anker A8383 PowerExpand 8-in-1 USB C Adapter price below:
MacBook Pro users who want to make the most out of their limited number of USB C-compatible ports should consider this nifty expansion hub from Anker. 
Features:
This USB-C hub features a whopping 10 Gbps transfer speed that Macbook Pro power users would highly benefit from. Its 8-in-1 functions include two USB 3.1 Gen 2 ports and a USB-C 3.1 Gen 2 ports which also supports 100W pass-through charging. There's also HDMI and Ethernet connectivity ports as well as SD and microSD card slots. 
Performance:
Both the SD card slots are compatible with virtually all SD card formats, thus enabling seamless access to your files.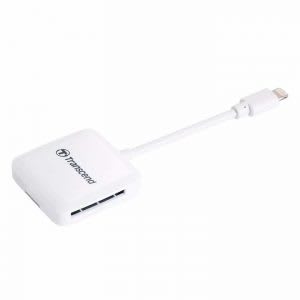 Check Transcend OTG Lightning Card Reader RDA2-Lightning price below:
This is a small and portable sleek device that comes in a crisp white design, which is a colour that is synonymous with Apple accessories. 
Features:
Equipped with a Lightning connector made specifically for iPhones and iPads, the Transcend OTG RDA2 Lightning card reader supports both SD and microSD cards. Potential buyers should note, however, simultaneous insertion of both cards is not supported. 
Performance:
Nevertheless, this simple reader provides a convenient and efficient method for older generation iOS users to expand their storage capacity and to back up valuable files and images.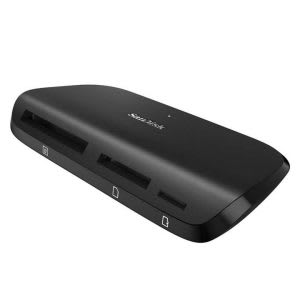 Check SanDisk ImageMate Pro Multi-Card SD Memory Card price below:
The SanDisk ImageMate Pro offers the best of both worlds as it is made compatible with both Windows and Mac computers. 
Features:
As the ImageMate Pro is designed with a USB 3.0 connection, users can take advantage of its high data transfer speed of up to 160 MB/s for CompactFlash and 312 MB/s for SD and microSD cards. Those using older devices don't have to fret as it is also backwards-compatible with USB 2.0 ports. 
Performance:
The multi-format card reader works with most popular card formats such as SDHC, SDXC, microSD and Compact Flash. For your peace of mind, it comes equipped with a two-year warranty.
---
3 Things to Consider When Getting SD Card Readers
Connection Type
First, know what type of USB port your computer has. As most new computers these days have a USB-C port, USB-C readers would be the best choice (albeit more expensive) for smoother and fast transfers if your device supports the interface. Otherwise, a card reader with a USB 3.0 connection point is the best with computers that have older USB formats.  
Transfer Speed
An SD card reader with a good read/write speed can make or break your file transfer experience. If you're a huge data user, you would want to avoid general readers that uses a USB 2.0, and get the ones with USB 3.0 support instead. 
Although USB 2.0 readers come at a cheaper price, they are simply too slow for the average data user today. Imagine waiting 4 minutes to transfer your photos and videos when a typical USB 3.0 reader can get it done within 30 seconds. 
Card Type and Format  
Some card readers support only one card type (either SD or microSD) while others support both. The choice of which one to purchase all depends on the type of card that you're using. Generally, a regular SD card reader is the choice to go for as most microSD cards come with an SD adapter anyways. 
Additionally, the card reader you are purchasing should be compatible with the format of your SD card to fully utilise both of their optimum transfer speeds. It's no use having the latest high-speed UHS-II SD card if your reader is only able to support up to UHS-I transfer speeds.