We love makeup! But, there are certain ingredients in makeup products that are bad for our skin, like paraben. This chemical commonly found in beauty products can mimic and disrupt your hormones' functions (such as growth and metabolism).
Fortunately, there are many beauty products out there that are paraben-free. To be safe, do read through the ingredients list for anything with paraben, like methylparaben and propylparaben.
Or, you can save some time on researching by reading our list of paraben-free products below.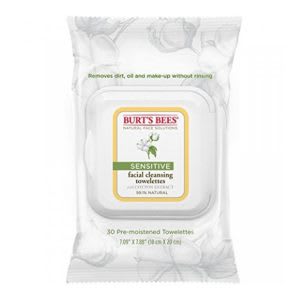 Check BURT'S BEES Sensitive Facial Cleansing Towelettes price below:
What started off as a candle making business by using Burt's beehives, became the Burt Bees Company with a purpose of changing the world for The Greater Good. They want what is best for the people around them and for the planet.
Like most of their products, you can count on their cleansing towelettes to be paraben-free. It removes makeup, tone, cleanses and moisturise your skin gently.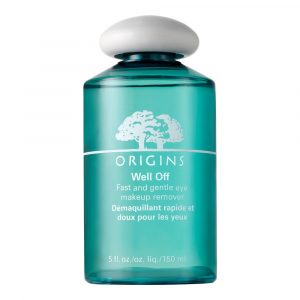 Check ORIGINS Well Off® Fast and Gentle Eye Makeup Remover price below:
Sometimes when we remove our eye makeup, we get redness in our eyes due to the ingredients in the product. Origins is a gentle eye makeup remover that will dissolve stubborn eye makeup such as waterproof eyeshadow, eyeliner and mascara. No rubbing is needed with this makeup remover.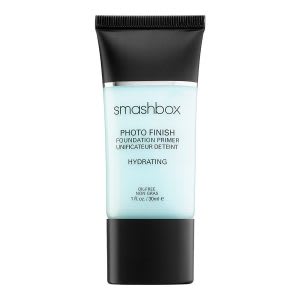 Check SMASHBOX Photo Finish Foundation Primer price below:
A smooth base is important to achieving a flawless finish makeup. This Smashbox primer cools, refreshes and smooths skin. Being oil-free, it feels lightweight with no sticky feeling on the skin. By using this primer, it quenches dehydrated skin and creates a flawless canvas for your foundation. With hydraplex properties, your skin will also retain moisture for hours.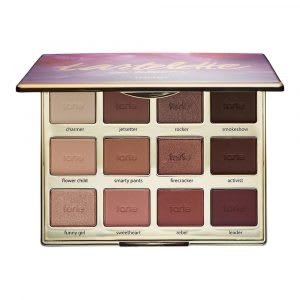 Check TARTE Tartelette In Bloom Clay Palette price below:
This warm coloured eyeshadow palette by Tarte is suitable for an everyday look - nothing too bright, just enough to make the eyes pop. You can also create a subtle smokey eye look with its matte and slight shimmery finishes. Unleash your creativity with its 12 pigmented colours in the palette.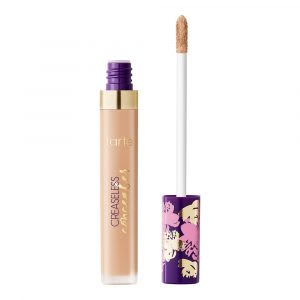 Check TARTE Maracuja Creaseless Concealer price below:
Getting rid of dark eye circles is now easier with this concealer. This creaseless, creamy and full coverage concealer will transform your eyes from sleepy to wide awake in just a few seconds. With Maracuja, the concealer will also help improve your skin's tone and texture as well as mask dark spots and redness for a radiant complexion.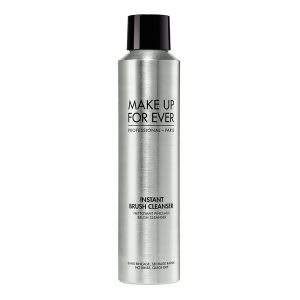 Check MAKE UP FOR EVER Instant Brush Cleanser price below:
Alcohol and paraben free, what more can we ask for? A proper brush cleanser is just as important as any other beauty products. Cleaning the brush once a week or daily is crucial to keeping bacteria away – no bacteria, no acne! This odourless brush cleanser cleans the brushes and dries them on the spot, so they're ready for immediate reuse.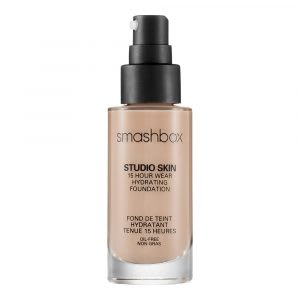 Check SMASHBOX Studio Skin 15 Hour Wear Hydrating Foundation price below:
Explore the dewy skin trend with this foundation. It's hydrating, oil-free, and guarantees 15-hour wear so no worries at all when you're too busy to touch-up your look. Its light diffusing spheres blurs imperfections on the skin while offering a medium to full, buildable coverage. To add, it's transfer-proof and sweat-proof. Need we say more?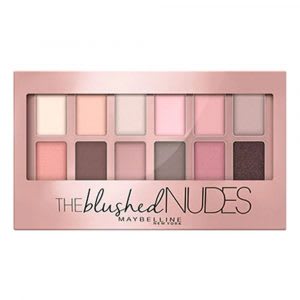 Check MAYBELLINE The Blushed Nudes Eye Palette price below:
Need a dupe for Urban Decay Naked 3 Palette? We've got you covered! This Maybelline palette is said to be an affordable version of the Urban Decay ones. Glam yourself up and rock the nude eye look for a night out or a date. Let this palette turn heads!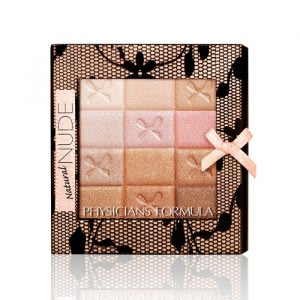 Check PHYSICIANS FORMULA Shimmer Strips All in 1 Custom Nude Palette for Face & Eyes price below:
This small size, nude shadow palette is suitable for face and eye makeup. It has 12 colours to function as an all-in-one: eyeshadow, bronzer, eyeliner, blush and highlight. You can achieve an all-over glow by blending all the shades using a blush brush and sweep them across the high point of your face. Easy, huh?
Related articles