Expert In This Title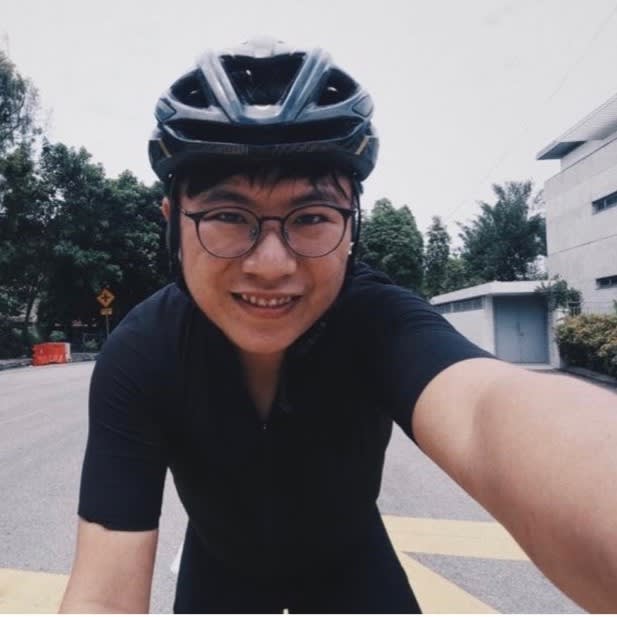 Cyclist & Youtuber
Heng Choo Chian
Before settling down as a content creator, Heng Choo Chian used to toil as a producer and director. Now, when he's not working, he pursues his passion by doing what he enjoys the most; cycling and educating the public about bicycles on his YouTube Channel.
"My definition of a good bicycle is that it must work properly depending on the individual's needs. You don't want or need to spend all your savings to get a race bike just for commuting. Prioritize your needs and look past the trend. Or else, it would be a burden to your finances. It's important to understand your needs, buy within your limit, and learn how to maintain it."- Heng Choo Chian
Who could forget the sun-dappled evenings where we took to our bikes while our friends hailed from their gates and we'd all race each other to the playground? 
Not too long ago, we all held our breath as Malaysian Olympian, Dato' Muhammad Azizulhasni bin Awang zipped down the tracks and grasped for our country a silver medal. What a rush!
Cycling has always been a popular form of exercise amongst us. Some like it for the thrill you get from the speed, while some see it as a relaxing hobby.
Certain states like Penang and Kuala Lumpur even started up bike-sharing services to make it easier for tourists to travel around landmark areas. Whereas, some Malaysians opt to cycle to their destinations to lower their carbon footprint. 
If you are reading this article, you are probably looking to buy a bike of your own. Not sure which ones fit your budget range or if it's worth the price? Let's get you started on the best bicycle brands available in Malaysia.
---
12 Best Bicycles in Malaysia
---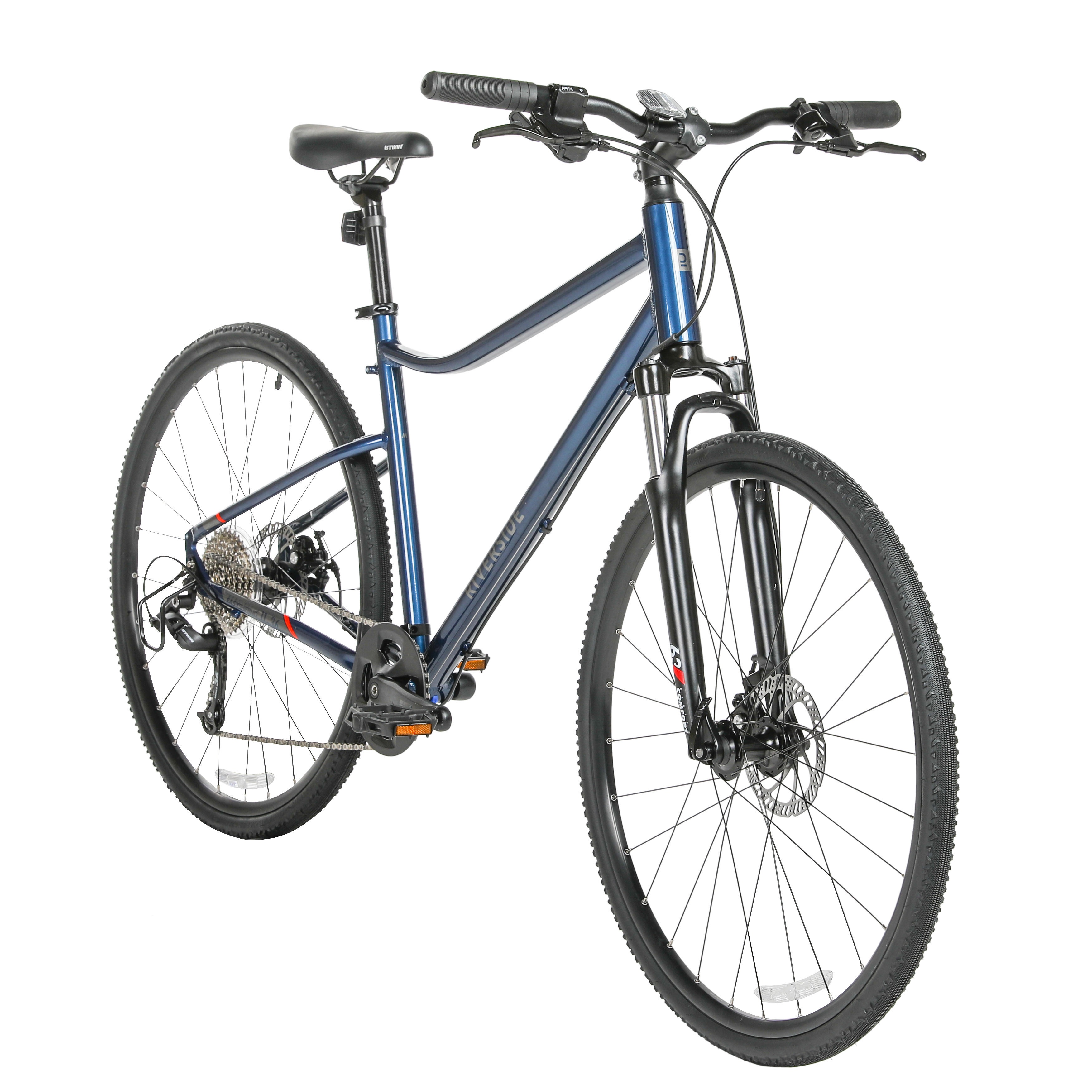 Check Decathlon Riverside 500 Bicycle price below:
add_circle
Comes with disc brakes for maximum safety
add_circle
Aluminum frame and lightweight
Why It's Our Top Pick:
"This bike oozes versatility; whether on roads, gravel, or smooth ground – the Riverside 500 will be able to handle it. Especially if you like lounging your bicycle everywhere, this bike is light but still feels sturdy as the frame is made out of aluminium."
Features:
Aside from its portability, the seat is designed ergonomically to enable long-distance riding without strain on your body while the 9-speed drivetrain promises a smooth and speedy ride. To top all that off, the bike comes with disc brakes, which are the best type of safety measure for your bicycle. 
Performance:
The bicycle has been reviewed to be sturdy enough even for a 50km ride. It has been tested to be suitable for use in uphill and downhill rides without any problems.
Check Polygon Heist X5 Hybrid Urban Bike price below:
add_circle
Durable and perfect for commute
add_circle
Made to withstand shocks
Do you like living in the big city? If you do, this bike is made for you! You can cruise around town on Sunday mornings to get your coffee or bring it along with you on your commute with absolutely no fuss. 
Features:
This bike comes equipped with Shimano disc brakes, which are known for their durability, giving you more mileage before you need to switch them out. Most of its parts are made of alloy, so it can absorb impact even if you come across nasty bumps during your ride!
Performance:
Aside from its inclusion of the disc brakes which ensures safety and durability, the bike is also reportedly easy to assemble.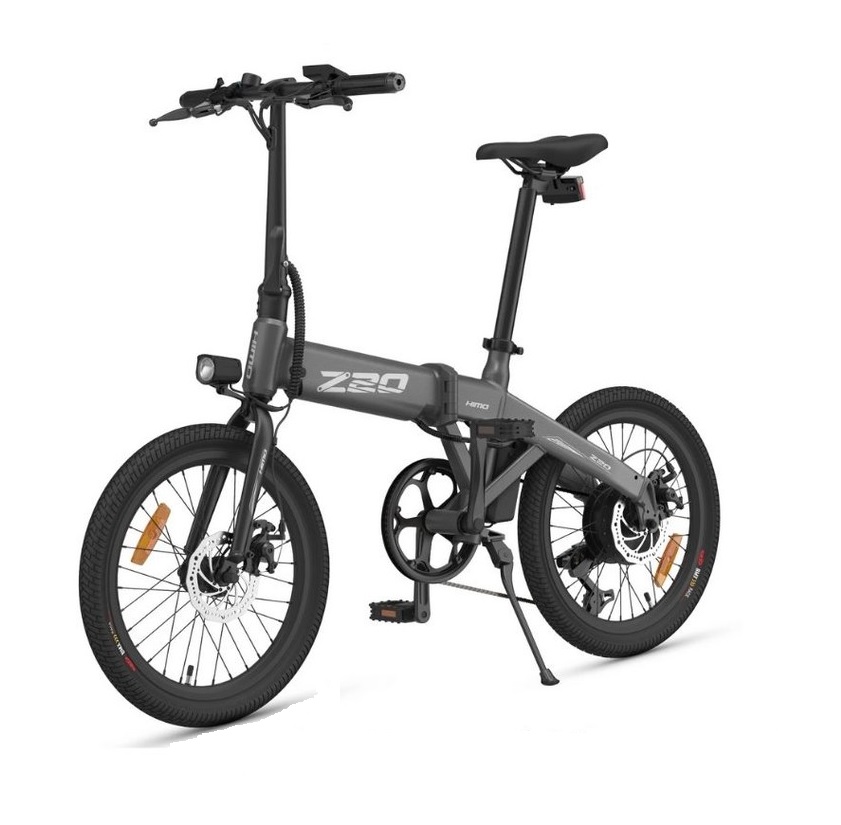 Check Xiaomi E-Bike Himo Z20 price below:
add_circle
Fully foldable
add_circle
Removable battery for easier charge
remove_circle
Not good for hilly terrains
If you are solely using your bike for transportation purposes, invest in an e-bike to help ease your burden. 
Features:
This electric bike model comes with three modes. The '0' is for no assistance where you would pedal as if you would a regular bike, and '1' is for pedal-assist which uses up to 30%-70% of the total power. Finally, the '3' is for full power mode which will be activated using the throttle. 
With 250W of power, the bike allows a range of up to 80km until your next charge on pedal-assist mode and approximately 50km on pure electric mode. An LCD is attached to the handlebars to indicate the mode you are in and the battery life. Need to get on a train? No problem! This bike is fully foldable for ease of transport. 
Performance:
As this is an e-bike, users have shared that the bike was a little slower than expected. Nevertheless, it gave them the assurance that this is a safe bike for the family.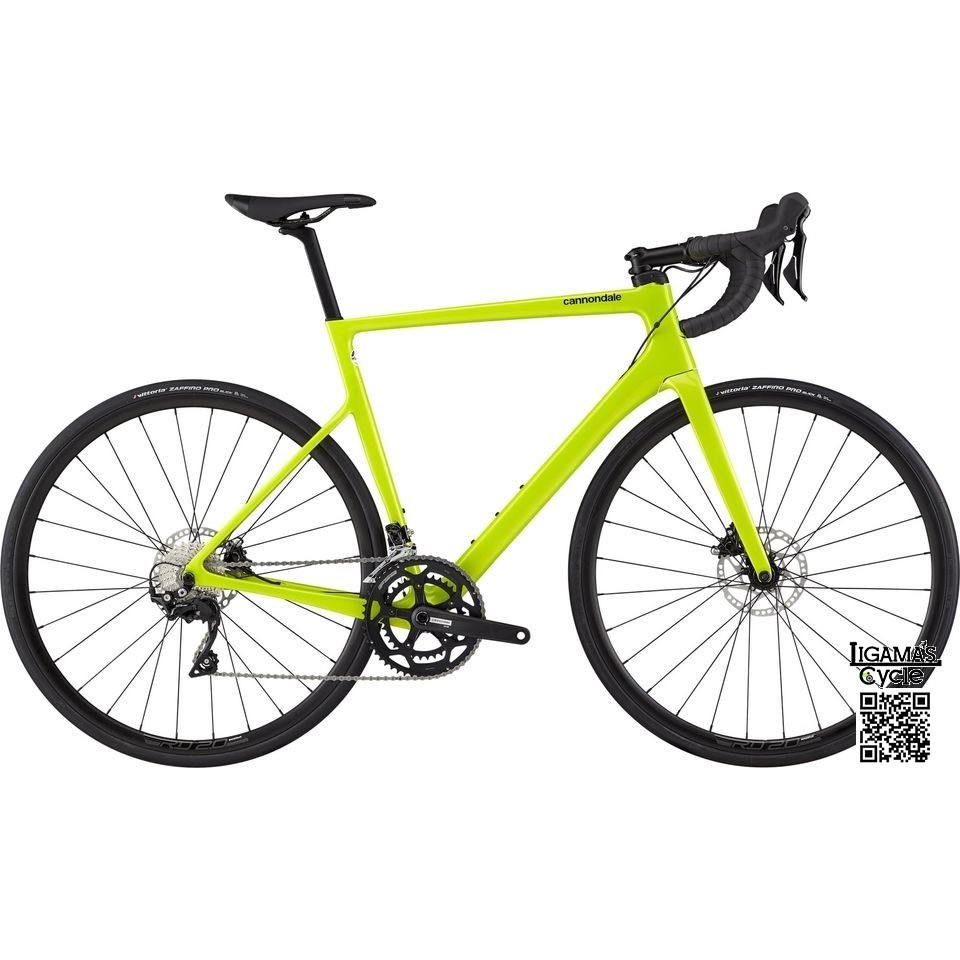 Check Cannondale Supersix EVO Carbon 105 Disc Road Bike price below:
add_circle
Carbon frame and fork
add_circle
Lighter disc brake frameset
Ready to rumble down the road with speed and precision? One of Cannondale's top-notch road bikes will give you the best experience.
Features:
The company's aerodynamic technology had brought about a frame designed with a highly truncated airfoil tube shape, promising to reduce drag up to 30%. With that, its body is made of carbon and its drivetrain offers an 11-speed gear, which makes it the ideal road bike especially for seasoned riders. 
Performance:
Given its build, the bicycle is recommended for use on the road and even for racing.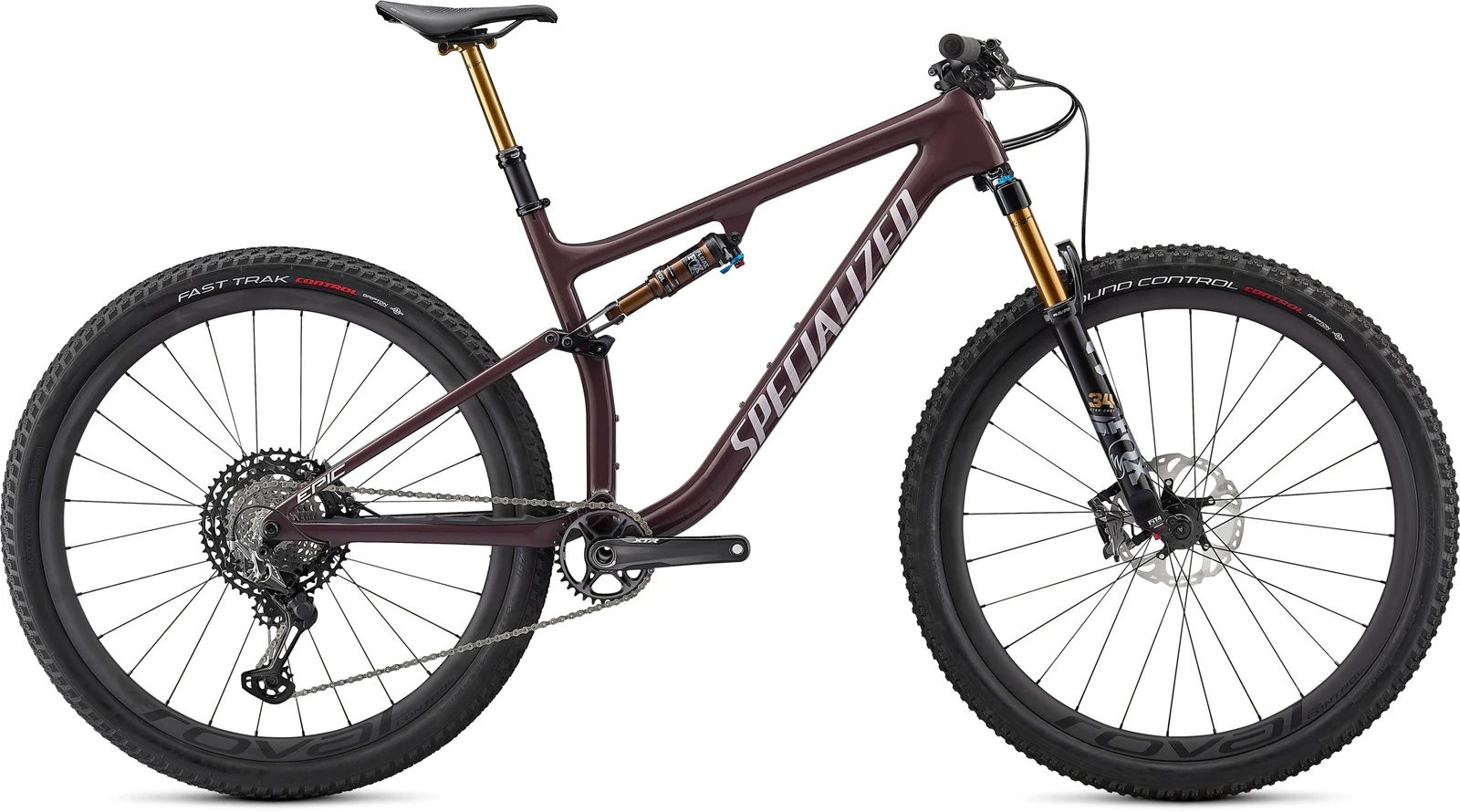 Check Specialized Epic EVO Pro price below:
add_circle
Has front and rear suspension
Mountain biking is an extreme sport filled with perilous terrains, so you would need a heavy-duty bike for the best experience. 
Features:
Loaded with 12-speed gears for ultimate customizability when riding up and down the hill, this bike is also made to withstand impact with front and rear suspensions. 
Added to the bike are the Shimano's XTR M9120 hydraulic brakes which ensure smooth and precise braking. This is truly a rough-and-tumble bike for mountain biking enthusiasts.  
Performance:
While this isn't a price for everyone, keep in mind that this bike is a very specialised vehicle that's perfect for serious cyclists due to the build quality and intend of use.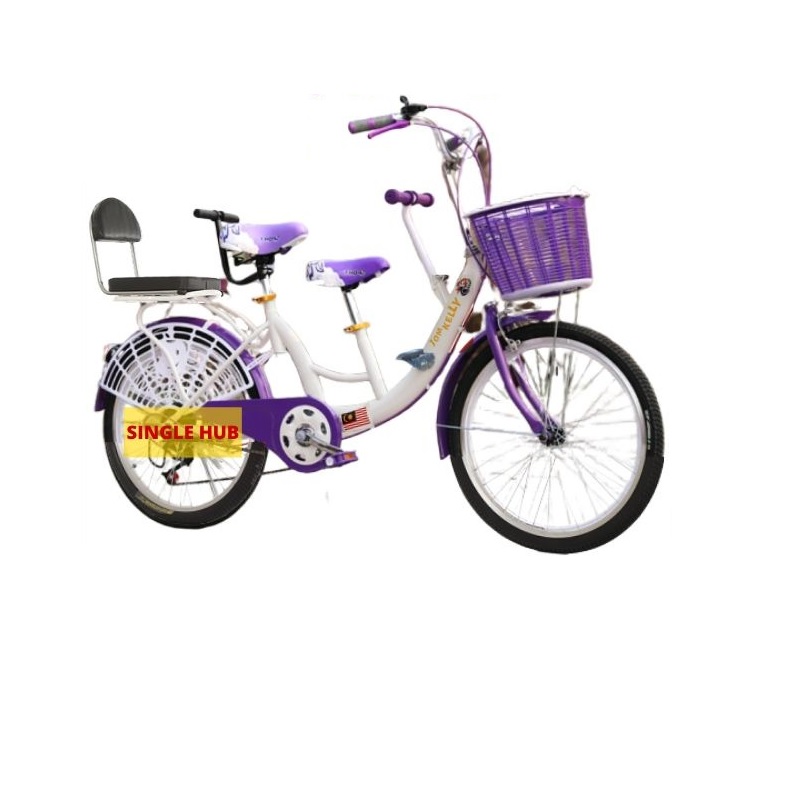 Check Jom Kelly 3-Seater Parent-Child Bike 22" price below:
add_circle
Family-friendly
add_circle
Multi-colored options
remove_circle
Can be hard to install
Family time is so important, and that is why you should get this bike for a fun family day out! Moms and dads can bring their kids along with them to the park on this 3-seater bike which also comes with a cute basket at the front for water and snacks. 
Features:
Safety measures are included in the bike's design itself, with handrails installed front and back so the children have something to hold onto as your ride. The seat is also streamlined with a mid-concave design for comfort. Additionally, the bike even comes with a pump and a lock pad!
Performance:
While most users are satisfied with the value of the bicycle, some have shared about the slight complex assembly of the bicycle, particularly on the brakes.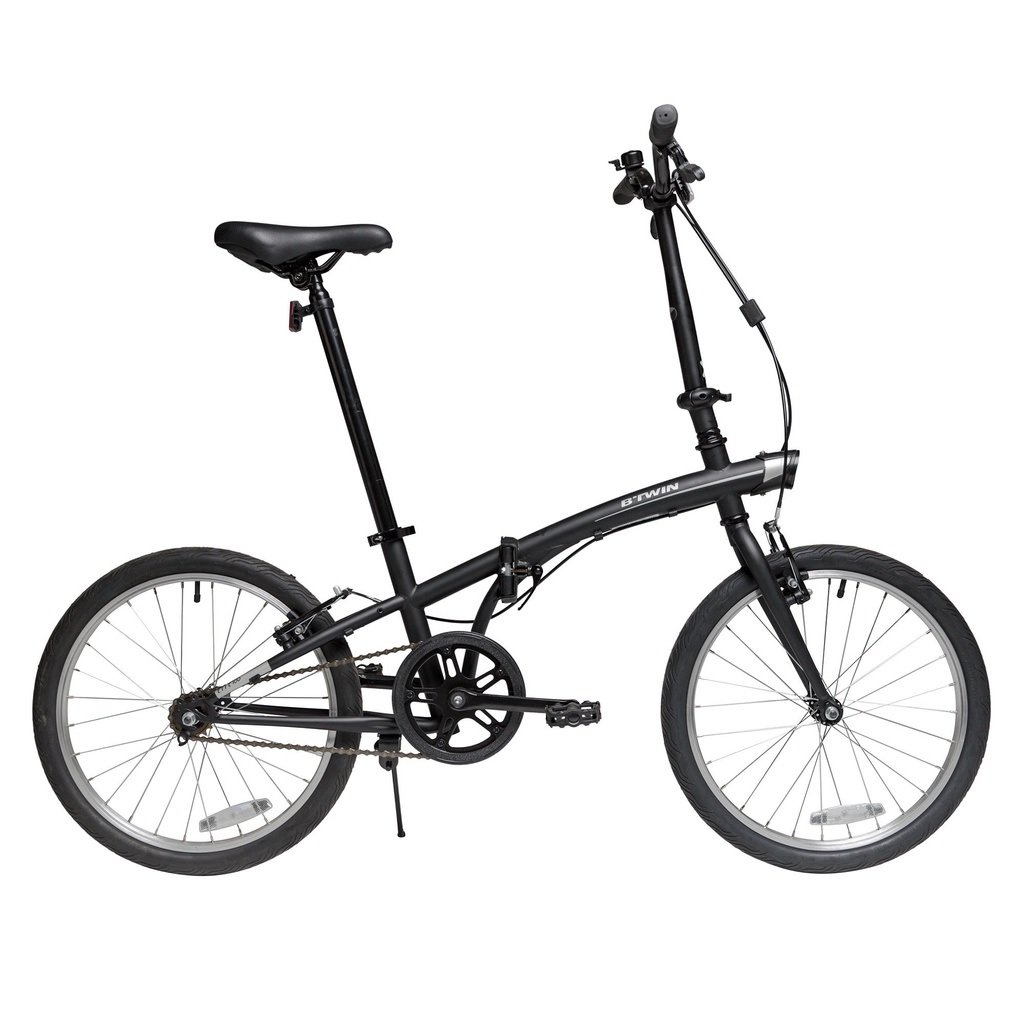 Check Decathlon B'Twin Cycling Foldable Bicycle 20" price below:
add_circle
Fully foldable
Folding bicycles are great for people who may not have as much storage space in their homes. The compactness also makes it easier to carry into public transports like the train without obstructing other passengers. 
Features:
This bike comes with a system that holds the wheels together and pedals that'll fold in. Taking all of this into account, it should average to only take up about a 26cm length of storage space. Don't worry about your bike falling when you store it, as it comes with a stand to support the weight of your bike, too!
Performance:
Given its price point, this bicycle is quite balanced in terms of its price value and build quality. The 20" wheels, however, suggest that those who intend to use this bicycle for casual purposes are smaller and lightweight in size, preferably kids below 5 feet tall.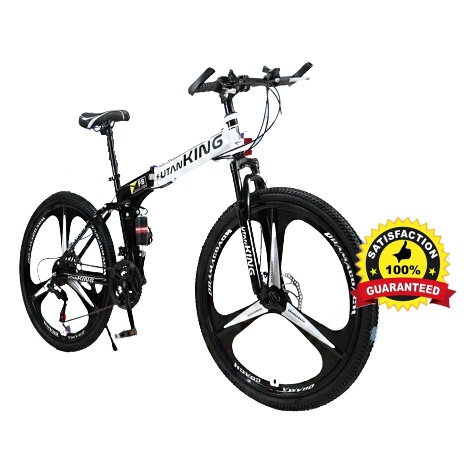 Check UTANKING 26" Inches Wheel Size Foldable Mountain Bike price below:
add_circle
Offers many features for a low price
add_circle
Front and back disc brakes
remove_circle
It may not be suitable for extreme mountain biking
Despite its low price, this bike comes equipped with many components!
Features: 
It has a front suspension fork for stability with dual disc brakes for maximum safety. The wheel is a hefty 26-inch type suitable for light mountain biking and you can even fold it up for storage at home or easily place it in your car boot. The best part is that the bike comes with 21 gears!
Performance:
The bicycle is said to be durable and of moderate weight. Given its price, we can comfortably say that this is a great value option for most casual users.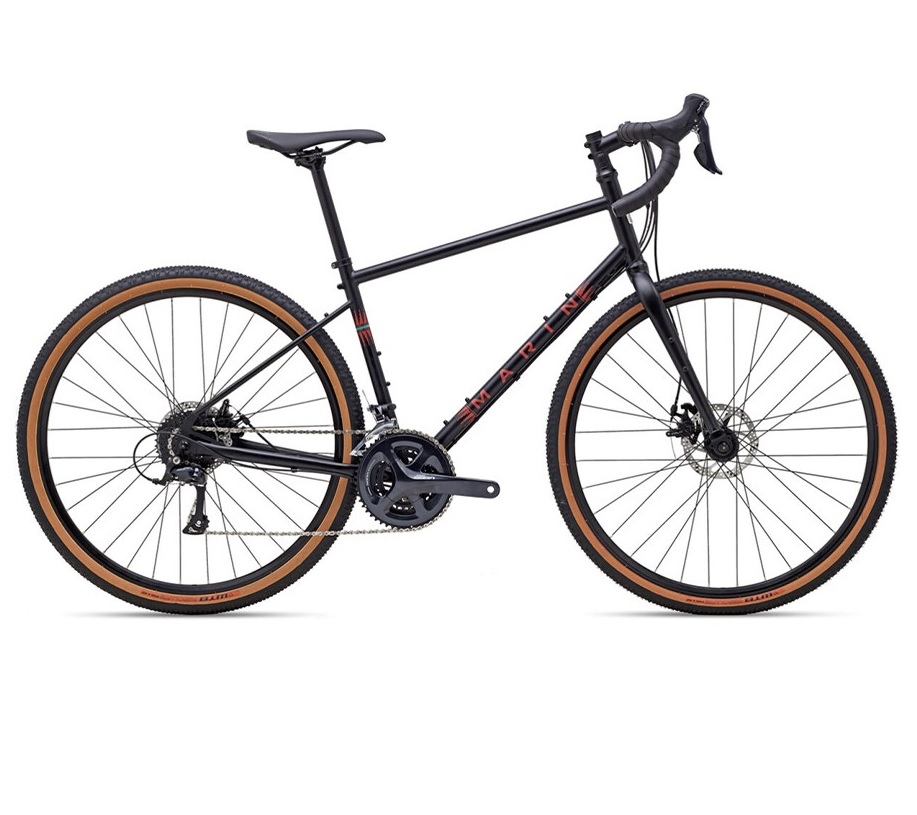 Check Marin Four Corners Gravel Touring Road Bike price below:
add_circle
Plenty of mounts to carry belongings in
remove_circle
Slower and not as suitable for hilly roads
Road trips just became easier with Marin's touring bike.
Features:
The frame comes with mounts for three bottles, front and rear panniers as well as enough mudguards to prevent your bike from rusting and your clothes from getting dirty. Wider drop handlebars are also installed. As it has a heavier built, which essentially means lacking optimum speed but this makes up for high stability.
Performance:
With its sturdy built, this bicycle is handy if you are using it to travel and carry around your essentials! The overall design of the bike is targeted for optimum comfort for long journeys.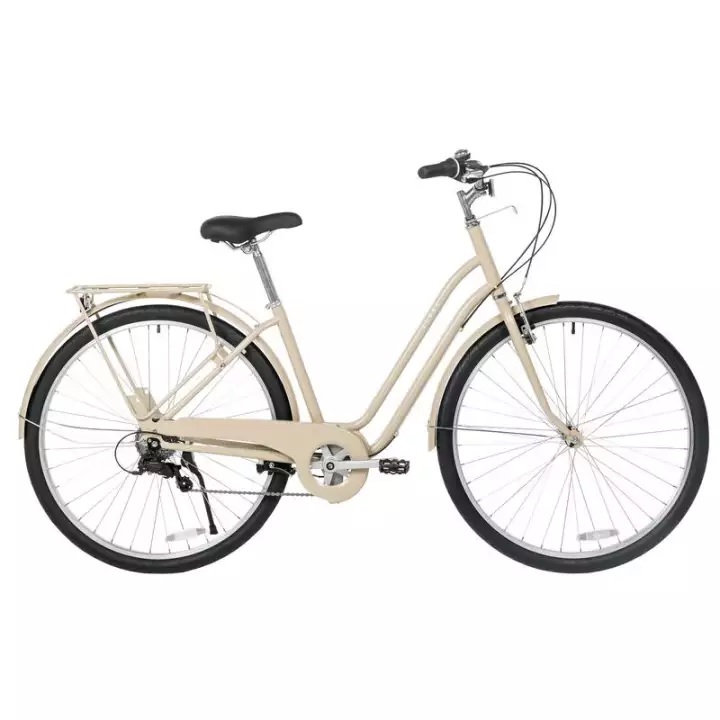 Check Decathlon Elops 120 Low Frame City Bike - 6 Speed price below:
add_circle
Step-through feature to ease mount and dismount
add_circle
6-speed gears to help with slightly hilly roads
Cycling is meant for people of all ages, and perfect for older people who want to get some exercise in. Of course, you would want to get a bike that is easy to get on and off. A step-through bicycle would be best suited for this purpose. 
Features:
A step-through bike like this one has lower pedals as well as a step-over frame to facilitate easier mount and dismount movement. 
For the rider's advantage, they will not have to bend over too much to reach the handlebars with this city bike, letting them ride at a relatively upright position. This is great as it will not cause too much strain on your back, which may lead to injury and aches. 
To add, the bike has front and rear lights along with reflectors on the wheels to alert any oncoming vehicles.
Performance:
The bicycle has been designed with simplicity in mind for easy handling. Moreover, the lifetime warranty is a plus to ensure adequate customer support.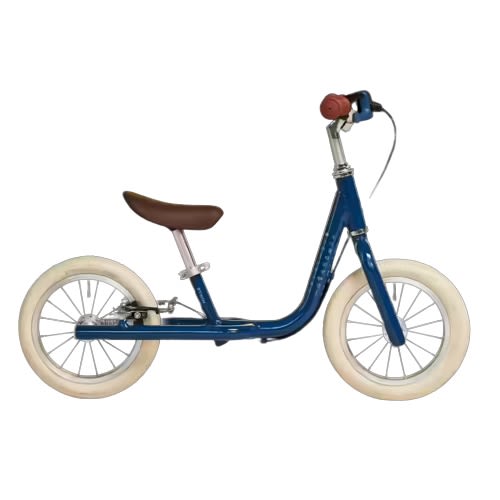 Check Decathlon B'Twin Runride 900 price below:
add_circle
Adjustable saddle height
add_circle
Steel frame for durability
Overview
We often think that a traditional kids' bike with training wheels is the best way to introduce our children to cycling. 
However, balance bikes do a better job! This type of bicycle comes without pedals. The point is to have our little munchkins learn the art of balancing by pushing off and cruising with their legs off the ground, steering as they go. 
Features:
This B'Twin bike is designed to be gender-neutral and for kids aged from 2 to 4 years old. The saddle height is adjustable, so you have a good few years' uses out of it even when your kids start to grow taller.
Additionally, the aluminium frame ensures a sturdy ride for all and the 12" wheels with a brake let your children get the gist of cycling safely.
Performance:
With a really low entry price point, this is quite a good starting investment for your kid to appreciate bicycling.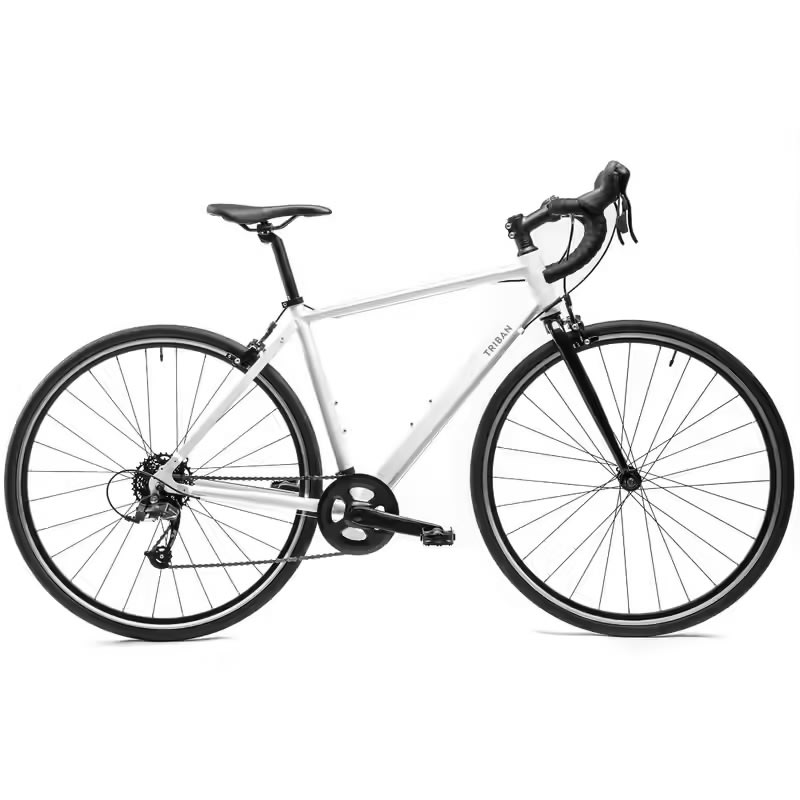 Check Decathlon Triban Women's Road Bike price below:
add_circle
Suited for safe and easy cycles on the road
add_circle
Comes in XS size for smaller-built women
Overview
Women can do everything a man can! However, if you have a smaller frame, you may want to find a bike that fits your build to prevent injuries. 
Features
This bike is designed by Triban's all-women team and is suited for both flat rides and easy cycles on the road. It is light, which makes for easy transport and it is sturdy and reliable, with its steel fork and aluminium body. As a plus, the Microshift brake levers are good for certain women who may have smaller hands! 
Performance:
Because of the placement on some parts of the bicycle such as a raised headset and even an ergonomic saddle, this bicycle should ensure women optimum comfort when riding.
How much should we spend to buy a good bicycle?
Whatever it is, the shopper must spend according to his or her ability. Bear in mind that, just like buying a car, a premium bike comes with premium maintenance fees, higher theft risk and many more hidden costs and risks. Especially for beginners, it's not worth breaking the bank or using credit for something that you think is cool for you.
A decent budget to start with will be around RM2500. This price however should include protection gears and other accessories. But if the amount is still too much, interested buyers and shoppers can look for other alternatives based on their budget. A good bicycle is a bicycle that keeps the passion going, and it shouldn't be determined by its price.
---
What to look for when buying a bicycle?
You'd want a bike that best suits your needs. So, think about what you are using the bike for.  
Want something for exercise or travel around town? An urban or hybrid bike works best. 

If you are looking for a sturdy, powerful bike for more vigorous activities, then opt for a mountain bike. They would usually have front and back suspension as well as the options for lower gears to facilitate uphill riding. 
The next important point is to find a bicycle which suits your build. 
You want to make sure that the bike can handle your weight and height

At the same time, it should comfortably let you rest your feet on the pedals with slightly bended knees. 

Good ergonomics ensure that you do not strain your back or neck, and lessen the prospect of injuries. 
Lastly, make sure that your handlebar and brakes suit your needs. 
A disc brake is your safest bet for most casual uses, especially if you are riding on rough terrains. 

Drop bars are great for speed and aerodynamics. These are usually a feature for road bikes, but they might be uncomfortable for long-distance cycling. 

Meanwhile, riser bars are made for steering, which means that you would want it on a mountain bike, as it allows you better control of your front wheel.
---
What are the other things to consider when buying a bicycle?
Set your budget
One of the most important factors to consider when choosing a purchase is your budget. Luckily, because cycling is in trend now, your chances of getting the perfect one for you that is within your budget are high.
However, keep in mind that the quality of most bicycles is directly proportionate to the amount of money spent. But that shouldn't mean that you must go beyond your budget. Heng Choo Chian's advice is, keep looking!
Where to buy it?
When purchasing a bicycle, you must decide whether to purchase it from a bike shop, online store, or from a second-hand market. From shoppers perspective, they might wonder why this is important. Well, this is because the place of their choice guarantees whether they get the best fits, price, service and support they need to purchase. Nevertheless, each of them carries different pros and cons.
To illustrate, even though you might have to pay a huge amount upfront, you get support from the salesman to decide which is best for you when you purchase from an offline store. And despite not getting your hands on the item for try-out, the internet far outstrips the traditional shopping experience when it comes to selection. Hence, research is very much needed.
Look for a partner/cycling group 
It's one thing to invest in a bike and not use it because you don't have the motivation you need to ride, but to own a bike and not have a partner or cycling group to ride it with is an opportunity wasted.
There has been a lot of research done on how training with others might affect one's sporting performance, and the general consensus is that it is a good idea. When people are riding together, it will stimulate them psychologically and physically to ride at a higher level. In other words, companions motivate riders to improve their skills. Given these reasons, don't squander the chance!
---
Must-have bicycle accessories (do I need gears?)
To start with, riders who are new to the sport might want to consider purchasing a helmet, lights, and blinkers before thinking of buying spare tubes and other handy multitools for their convenience.
Although gears in bicycles aren't totally a need, they are something that's good to have especially if riders are thinking of riding at a hilly terrain, like Klang Valley. 8 speeds (cassette system) is a decent gearing system to start with as it's not too old, and relatively easy to get.
Other latest and older models aren't very optimal for some people considering the high maintenance or the hefty price they come with. But if budget is the main concern, 6 or 7 speeds make perfect alternatives too.
---
Warranty and maintenance cost
When it comes to this discussion, it's safe to say that most branded bicycles usually come with a warranty with terms and conditions. However, this of course comes with a higher price. And as for the newer brand or non-branded bicycles, a warranty might not be possible.
If you are buying from a shop, usually the shop will include 2-3 times basic maintenance for gear indexing, adjusting the bike, etc. But if it's from an online seller, usually you will have to do them on your own.
Maintenance cost vastly ranges from RM40 - RM400 (or more). For a regular 11-speed road bicycle, you might need to spend around RM500 - RM600 on the chain, tires, and tubes maintenance for every 5000-7000km ride.
---
Now that we have got you covered, what are you waiting for? Grab yourself a bike and ride off into the sunset!