The amount of a baby pooping and peeing can overwhelm and drive any parent up the wall. You can lighten the mood with easy-to-use items to speed up the process. However, one should do their homework before committing to a certain product in order to avoid harming your little one's tender skin.
Lucky for you, we've narrowed down the best baby wipes to get work done quickly. Look and choose away!
WaterWipes Baby Wipes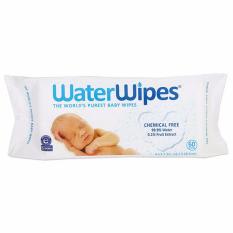 From RM 35.00
Best baby wipes for newborns with just water
If you want to be 100% sure that nothing harmful comes into contact with your baby's skin, you can't get any more natural than WaterWipes.
Made with 99.9% purified softened water and a touch of grapefruit extract, these baby wipes are especially perfect for newborn babies. With zero chemicals and preservatives, the grapefruit extract inhibits mould growth. They are also durable, extra-strong, allergy-friendly and ready for your little one's sticky business.
BabyGanics Fragrance-Free Face Hand and Baby Wipes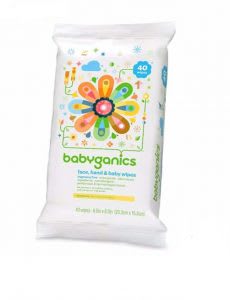 RM 29.00
Best baby wipes for face without aloe
Clean and hydrate your little one's face with the ultra-gentle and safe BabyGanics Fragrance-Free Face Hand and Baby Wipes. Infused with natural seed oil blend, dermatologists and paediatricians have tested and agreed that the blend formula helps nourishes the unique needs of baby skin.
Eco-friendly and biodegradable, these soft yet thick and large wipes are useful for wiping off big, sticky messes. With key ingredients such as berry extract, black cumin, tomato and sunflower seed oils, your baby is nourished for healthy skin development while providing antioxidant protection. It's also paraben-free, allowing you to clean with no worries.
Aleva Naturals Bamboo Baby Wipes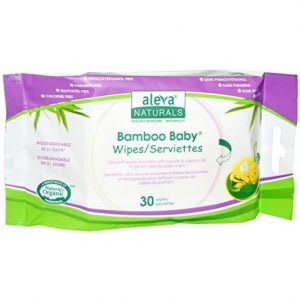 From RM 13.43
Best alcohol free baby wipes with aloe
These unique baby wipes are like no other! Unbleached, ultra-soft and extra strong, they are soothingly gentle and provide the safest touch for your baby's delicate skin.
The organic cocktail of Aloe Vera, Chamomile, Natural Tea Tree Oil and Lavender Oils gently cleanses, nourishes and results in your baby's skin feeling silky smooth and supple. They may be diaper changing wipes, but they can also be used for other areas of the body.
Pigeon Baby Wipes Moisturizing Cloths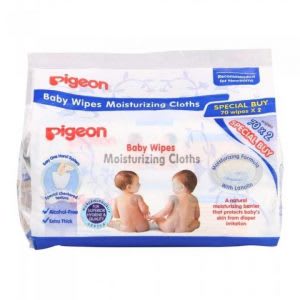 From RM 18.00
Best baby wipes with lanolin and alcohol free
Uniquely formulated with natural lanolin oil for extra moisture, Pigeon Baby Wipes provides a protective barrier to fight dryness and irritation due to frequent diaper changing. Made with lattice weave, the wipe can catch your baby's watery and sticky stools. It is gentle and safe on a baby's delicate skin.
Coming in an easy pop-up pack with no chained wipes, it is 100% alcohol-free and can be used daily without having to worry about drying up the baby's tender skin.
Jackson Reece Kinder By Nature Natural Baby Wipes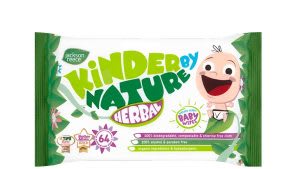 RM 14.00
Best baby wipes without methylisothiazolinone
Each eco-friendly, renewable wipe is moistened with quality organic Aloe Vera and deionised water for gentle cleansing. Naturally derived from renewable vegetable and plant extracts, they are free from nasty chemicals, alcohols and parabens. Being 100% unscented, pH balanced, hypoallergenic and dermatologically, these wipes are widely approved for properly catering to a baby's skin needs.
Pureen Baby Wipes Flushable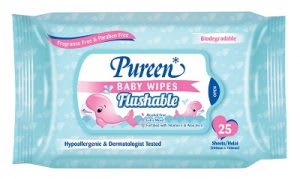 From RM 8.50
Baby wipes for camping
If you are camping with no available water source nearby, Pureen Baby Wipes Flushable is perfect! These extra moist wipes are flushable, biodegradable, and fortified with Vitamin E and Aloe Vera to protect and soothe baby's skin.
Should you want to know, these perfume-free hypoallergenic wonders are also great for sensitive adult derrieres too, being clinically proven not to induce skin irritation and allergic reaction.
Natural Organic Premium Soothing Plain Type Baby Wipes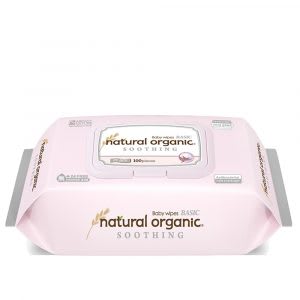 RM 24.50
Best baby wipes for cleaning and bathing
Natural Organic's Baby Wipes contains natural organic active complex especially for dry and baby sensitive skin, keeping it moisturised and healthy for your little one.
Recommended for newborns, these hypoallergenic wipes are suitable for the whole face and body. No need for any rinsing after as it uses ultra-purified water which goes through a 6-step purification and UV sterilisation. Packaged in a specially designed pop-up cap, only one sheet is pulled out at a time with no chained sheets to reduce wastage.
Disclaimer: The pricing shown is just a good indication of how much these products are worth. The prices could change based on the e-commerce promotions that are going on. If some of the products are not available, do email us at [email protected] Thank you!