You can own the best car in the world. But it hardly matters if your car smells like a sewer. Therefore, it's important to invest in a quality air freshener. It releases a scented fragrance all over the interior of your car while eliminating odours and smells at the same time.
Here's a list of great air fresheners that you might want to save your car with.
Glade Car Gel - Lemon/Orange/Country Garden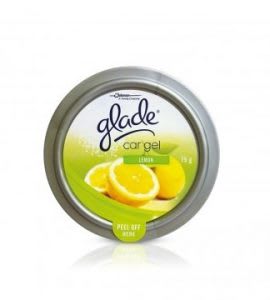 RM 5.50
Best gel air freshener
Freshen up the interior of your car in no time with this handy Glade Car Gel. All you have to do is just peel off the tab and its aluminium foil to release the scented smell. The car gel is available in three different scents; Lemon, Orange and Country Garden.
Farcent Car Deodorizer Charcoal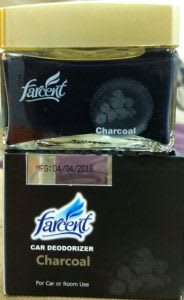 RM 15.90
Best car deodorizer
Your car smells? Fret not, because here comes Farcent Car Deodorizer to the rescue. Using charcoal as the main ingredient, this widely-known substance is able to absorb the unpleasant smell of your car effectively.
Chupa Chups Strawberry Pump Spray Air Freshener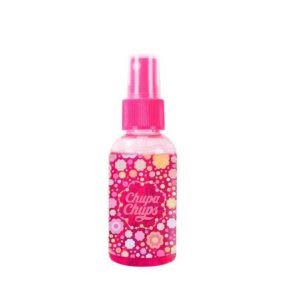 RM 14.00
Best air freshener spray
Give your car a "lollipop" treatment with this Chupa Chups air freshener. The strawberry cream is no doubt a unique novelty factor, offering you a kind of pleasant smell, unlike others. It also comes in a convenient, easy-to-use spray bottle.
Chupa Chups Liquid Air Freshener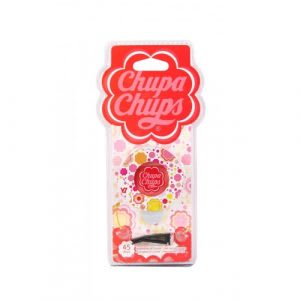 From RM 31.90
Best liquid air freshener
Here is another quality product from Chupa Chups. Instead of a spray bottle, this one comes in the form a liquid air freshener. Don't be fooled by its size. It can last up to 45 days and comes in three "flavourful" scents including cherry, orange and strawberry cream.
Air Wick Aroma Gel Citrus Zest Air Freshener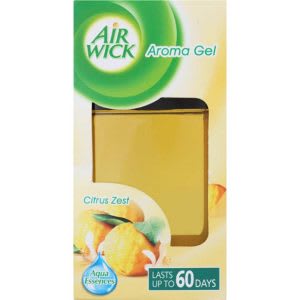 RM 15.89
Best citrus air freshener
A car ride doesn't have to be mundane. Simply refresh your senses with Air Wick Aroma Gel Citrus Zest. Besides, citrus scents such as orange and lemon are naturally known for their vibrant and enlivening smell. Perfect for those who are often caught in a frustrating, traffic jam or need to endure long journeys.
Ambi Pur Car Premium Clip Air Freshener Fresh & Cool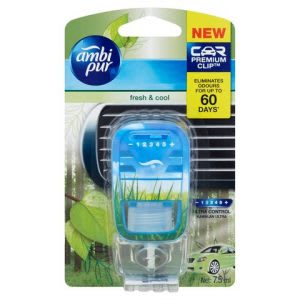 RM 13.40
Best long-lasting plug-in car air freshener
Three words: "easy to use". Just plug it onto the air vent or mount it anywhere inside your car, and you're basically good to go. You can even adjust the level of the scent easily using the slide control. Best of all, this Ambi Pur Car Premium Clip is able to last up to 60 days.
Little Trees Air Freshener (Black Ice)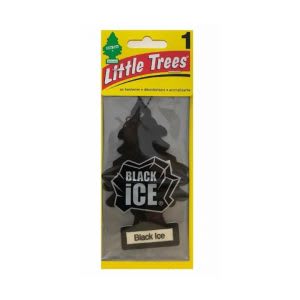 RM 8.90
Best hanging car air freshener paper
This familiar fir tree shape of an air freshener certainly needs no introduction. Besides, Little Trees are so popular that they are featured in acclaimed Hollywood movies like "The Fisher King" and "Se7en". Their Black Ice fragrance is their bestselling item, thanks to its robust scent of sandalwood, bergamot and lemon.
Air Wick Freshmatic Auto Spray Fresh Aqua Floral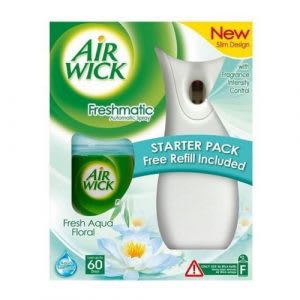 From RM 23.07
Best auto spray air freshener
Make your ride comfortable with Air Wick Freshmatic Auto Spray. Its diffuser is battery-operated and comes with three settings, allowing you to adjust the level of fragrance. The natural scent of Fresh Aqua Floral gives the interior of your car a much-needed boost of freshness.
Ambi Pur Mini Clip Car Air Freshener Lavender Comfort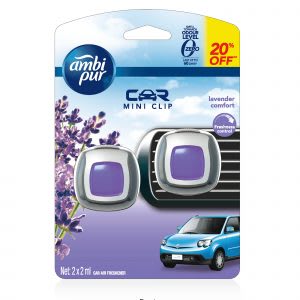 From RM 21.17
Best mini air freshener
Just clip and snap it onto your car's air vent. Easy-peasy, right? The Ambi Pur's Mini Clip Car Air Freshener particularly perfect for those who want it to be less conspicuous. Not to mention the lavender scent helps you to de-stress and relax at the same time while you're driving on the road.
Yankee Candle Vent Stick Bahama Breeze (Blue)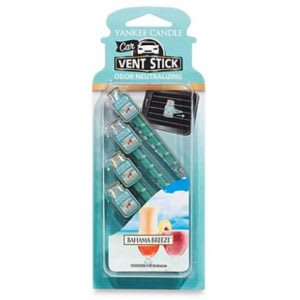 RM 25.00
Best air freshener sticks
There are plenty of easy ways to eliminate foul odour inside your car. One of your best options is utilising a vent stick air freshener such as this one by Yankee Candle. It comes in a package of 4 sticks where you can use one or all of them, depending on your preferred level of fragrance.
The Yankee Candle vent sticks are also available in various scents. Take this Bahama Breeze, for instance. It has a refreshing scent of assorted tropical fruits that make your driving as fun as soaking up the sun while enjoying a tall glass of mocktail.
Ambi Pur Car Fresh & Light Air Freshener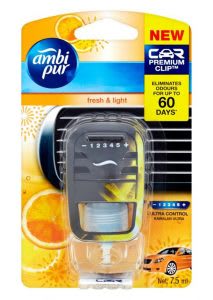 From RM 12.58
Best orange air freshener
Looking for a scent that energises and perks you up at the same time? This Ambi Pur Car Fresh & Light comes in an invigorating orange scent. It certainly helps to make your journey both refreshing and pleasant enough. The compact design also makes it easy to clip it inside your car.
Yankee Candle Ultimate Black Cherry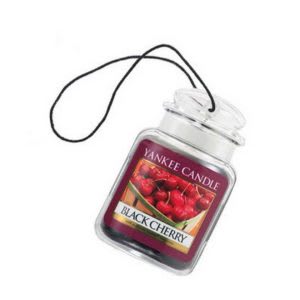 RM 25.00
Best cherry car freshener
A cherry isn't just a topping for cakes or ice cream. Take this Yankee Candle Ultimate Black Cherry, for instance. It comes in a robust sweetness, yet aromatic fragrance of a black cherry that helps you to unwind while driving.
Disclaimer: The pricing shown is just a good indication of how much these products are worth. The prices could change based on the e-commerce promotions that are going on. If some of the products are not available, do email us at [email protected] Thank you!