Don't want the commitment of having silver, red, violet or blue hair for months? We've got a solution for you. All hail the saviour, the best creation ever, give this product a round of applause: hair tint. Colour your hair whenever you're in the mood, and once you're bored with the colour, wash it off or - depending on the product - let it fade in a week or two. You can now bewitch everyone with your phenomenal looking hair every day.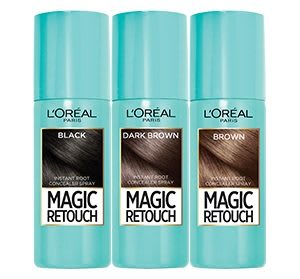 Check L'Oreal Paris Magic Retouch Instant Root Concealer Spray price below:
Cover your hair roots with Magic Retouch by L'Oreal. It takes one quick spray and just a few seconds to see the results and a bottle of this will last you up to 25 applications. Also, it is sweat proof, so don't worry about it dripping off when you get sweaty. It will last you for a few days until you wash and shampoo your hair.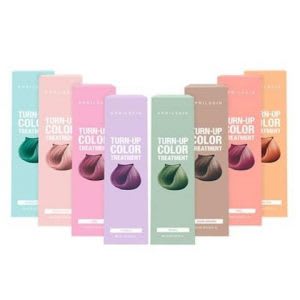 Check April Skin Turn Up Color Treatment Hair Dye price below:
Colouring your hair comes with the fear of damaging it, but with April Skin's latest product, you now have a colour treatment which tints the hair. How amazing is that? And, it will naturally fade away after 2 or 3 weeks so it won't damage your hair. This hair treatment leaves your hair feeling soft, shiny and glossy with bright, mesmerising colours.
Check MASIL Dual Tint Color Treatment price below:
Sick of bleaching your hair and then spending a fortune at the salon to treat it? You can now save up with the MASIL Dual Tint. It contains coconut oil and honey extract to keep your hair looking healthy after every treatment. Not only will you have healthy hair, but you'll also be able to flaunt your new coloured hair every few weeks.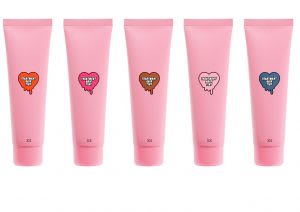 Check 3CE Treatment Hair Tint price below:
The Koreans often have something new up their sleeves, like the new 3CE treatment hair tint that gives your mane a coat of protection. It also tints and softens rough hair, giving it a smooth and manageable texture. If you don't like the colour that you see after the first application, you can mix the colours up to get different shades. How cool is that?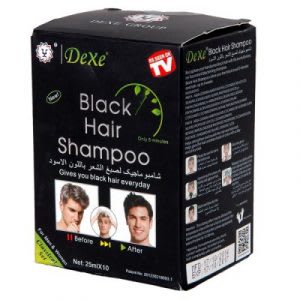 Check Dexe Black Hair Shampoo price below:
You don't need to go through the fuss of sitting in the salon and getting your hair retouched every few months. Just shampoo your hair as usual for five to ten minutes, wash off the shampoo and you'll see black, shining and healthy hair when it's dry. It colours the hair and nourishes, repairs and protects the scalp all in one go.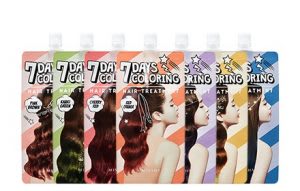 Check Missha Seven Days Coloring Hair Treatment 25ml price below:
Change your mind often at the drop of a hat? We feel you! Missha Colouring Hair Treatment offers ombre colours that will last for seven days. They have seven colours to choose from, and you can colour a few sections of your hair. Say hello to Ombre highlights. It can't get any better than this!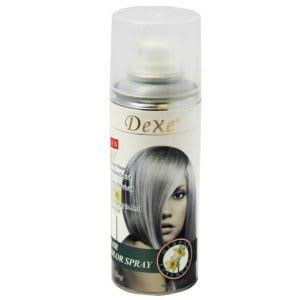 Check Dexe Hair Color Spray Floral Essences Code Silver price below:
Unleash the artist in you this coming Halloween by spraying your hair with Dexe's silver spray to get that witchy coloured hair. You can also spice up your look for parties as the spray also comes in assorted vivid colours to choose from. Hurry up and get one for yourself.
Disclaimer: The pricing shown is just a good indication of how much these products are worth. The prices could change based on the e-commerce promotions that are going on. If some of the products are not available, do email us at [email protected] Thank you!