The term "ultrabook" was first introduced by Intel as a quality indication for premium laptops. In many ways, it does not have significant differences in terms of intended use or behaviour compared to a regular notebook. However, a laptop does have to meet a set of criteria set by Intel to be called an ultrabook. 
The prominent features of an ultrabook include a slim chassis, lightweight design, fast processing speed and long-lasting battery life. So if that sounds like your computer choice, read on for our list of the best ultrabooks for each specific usage at different price points. 
7 Best Ultrabooks in Malaysia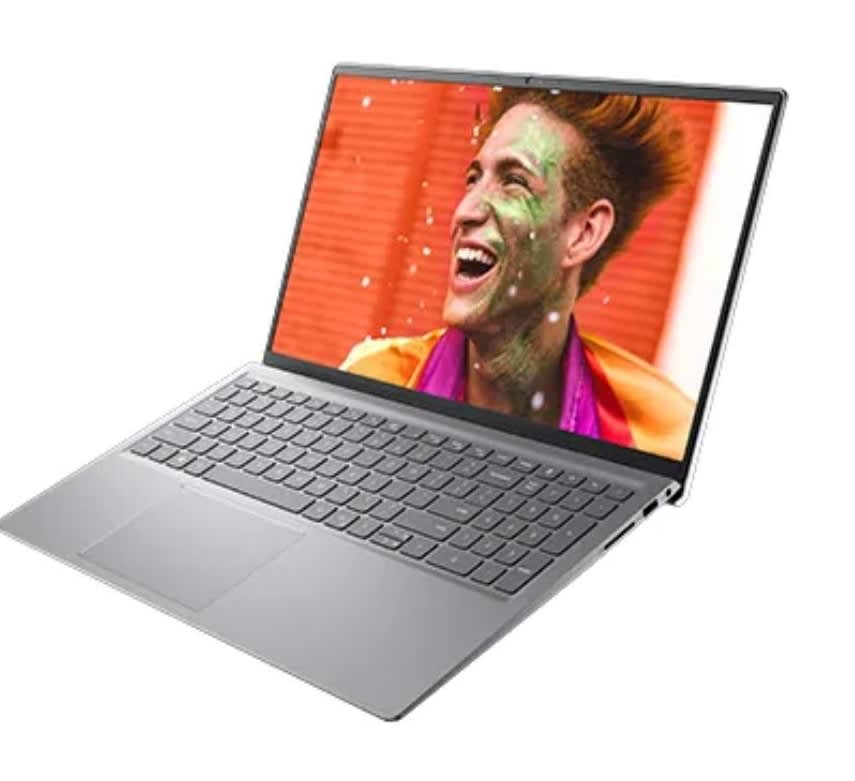 Check Dell Inspiron 15 (5510) price below:
add_circle
Large FHD display
add_circle
Good number of I/O ports
remove_circle
Slightly heavy
remove_circle
Mediocre battery life
For programmers, a large screen is equally important as a decent pair of CPU & GPU. You wouldn't want to squeeze your eyes on every letter you type. The Dell Inspiron 15 5510 offers high processing speed, amazing battery life and also a huge display. 
Features:
What grabs our attention the most about the Dell Inspiron 15 5510 is its large 15.6-inch Full HD display which supports a maximum resolution of 1920x1080. It's anti-glare too so you can work comfortably under strong lightings or even in the outdoors. Not forgetting, the narrow border design delivers edge-to-edge images, making visual experiences more engaging. 
A downside to its large panel is the slightly heavy weight of 1.633kg. However, the computer still manages to maintain a slim profile of 14.6mm thick. Its 54Whr battery would also have no problem in lasting a few hours of heavy programming.
Performance:
Other than its stunning display, the Dell Inspiron 15 is also equipped with great hardware specifications. With the latest 11th-generation Intel Core i5-11320H and integrated Intel Iris Xe Graphics, this pairing delivers high performance in both processing and graphics. You can enjoy seamless multitasking and short loading time as it comes with 8GB DDR RAM and 256GB SSD.

Specs:
CPU:

Intel Core i5-11320H

GPU:

Intel Iris Xe Graphics

RAM:

8GB

Storage:

256GB SSD

Display:

15.6-inch, 1920x1080 pixels (FHD), anti-glare, WVA

Weight:

1.633kg

Ports:

2x USB 3.2 Type-A, 1x USB 3.2 Type-C, 1x SD-card slot, 1x HDMI 1.4, 1x headset jack

Dimensions:

356.06 (W) x 228.9 (D) x 14.66-17.99 (H) mm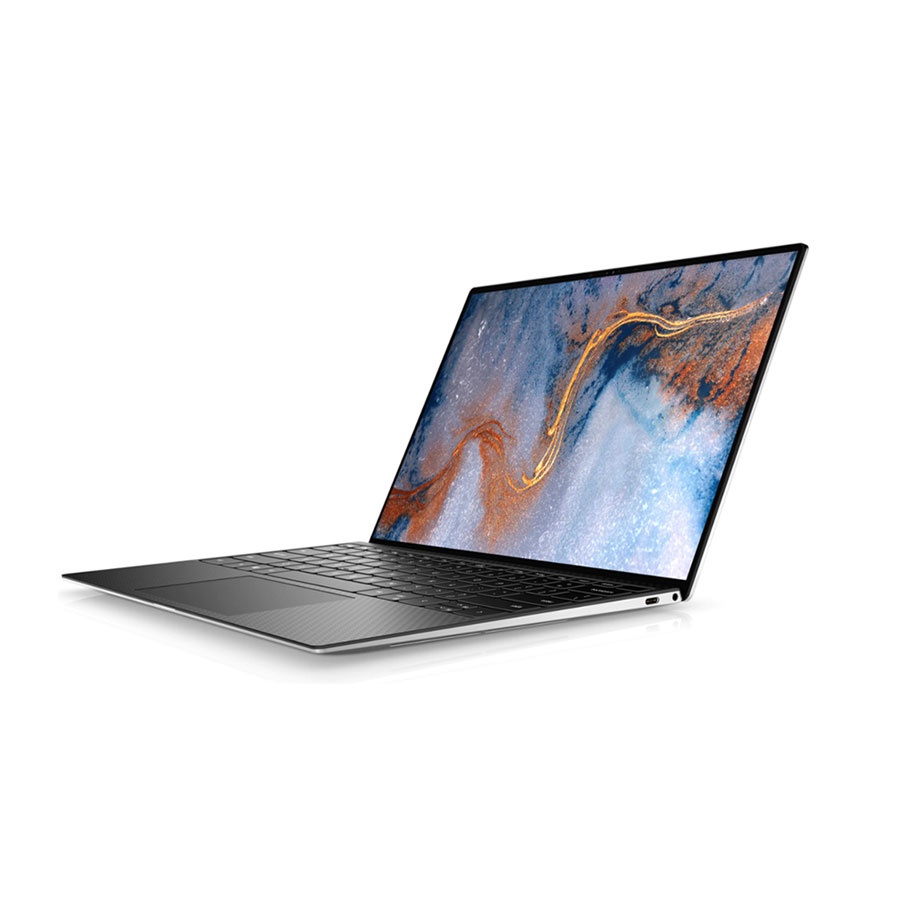 Check Dell XPS 13 (9310) price below:
add_circle
Amazing display
add_circle
Superb battery life
remove_circle
No touchscreen
Big doesn't mean better. Dell XPS 13 is a beast when it comes to processing power and amazing battery life all within a compact chassis design.
Features:
The cute-sized Dell XPS 13 has a lightweight design of 1.27kg only at 14.9mm thick. Its machine-milled aluminium CNC chassis creates an elegant design with a sturdy build. Under the hood, you get a 13.4-inch UHD+ display that can support up to 3840x2400 resolutions, delivering images in high detail. It's touch-enabled so you can enjoy faster and simpler navigation across the screen. 
A little drawback is the lack of I/O ports. You only get two Thunderbolt ports for both peripheral connections and file transfer. On the bright side, the battery life is superb, holding around 14 hours of battery at maximum.
Performance:
As expected from the latest 11th-generation Intel processor, the i5-1135G7 quad-core processor is decent in handling everyday jobs while maintaining good power efficiency. Your system boots and resumes in seconds thanks to the large 512GB SSD. Its 8GB RAM also allows multitasking in a flash even on intense applications. 
Specs:
CPU:

Intel Core i5-1135G7

GPU:

Intel Iris Xe Graphics

RAM:

8GB

Storage:

512GB SSD

Display:

13.4-inch, 3840x2400 pixels (UHD+), touch, anti-reflective

Weight:

1.27kg

Ports:

2x Thunderbolt 4, 1x microSD-card slot, 1x headset port

Dimensions:

295.2 (W) x 222.25 (D) x 14.9 (H) mm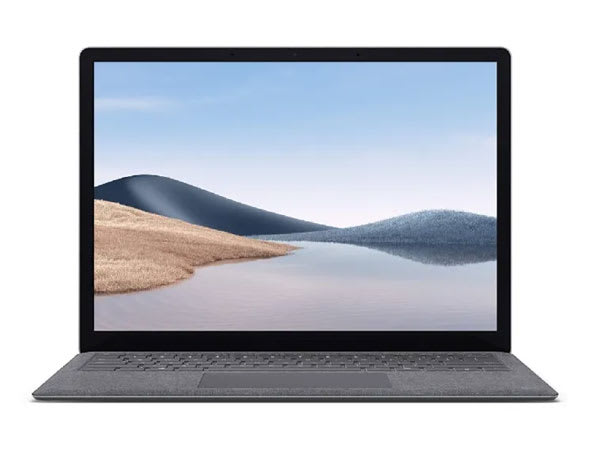 Check Microsoft Surface Laptop 4 price below:
add_circle
Beautiful, vibrant screen
add_circle
Comfortable typing experience
add_circle
Lightweight body
remove_circle
Not enough ports
The Microsoft Surface Laptop carries over the company's signature premium build quality from their Surface Pro and Surface Go lineup, stuffs in a Ryzen processor, and offers this great, light laptop for an affordable price
Overview
There is a whole lot to like about this ultrabook but we shall start with the obvious - the looks. It's a beautifully designed laptop that's sleek and minimalistic at the same time. But don't just judge this ultrabook by its cover, as its spec isn't anything to scoff at either. 
The Ryzen 5 4680U may be just slightly weaker than its Intel Core i5 counterpart, but its integrated graphics is leagues ahead of Intel's, being able to run light games comfortably.
Performance
You'll have a great time with the 13.5 inch FullHD+ screen, whether you're simply working on your spreadsheet or binging the latest Netflix series. Plus, the panel is touchscreen and Surface Pen enabled, meaning you can get some light note taking or sketching done with the device. 
This slimness comes at a price though, as there is a minimal amount of ports on the device, with one USB-A port, one USB-C port, a headphone jack, and the charging port. So if you do decide to get this ultrabook, maybe invest in a USB-C hub as well.
CPU

: Quad Core 11th Gen Intel® Core™i5 1135G7 processor

GPU

: Intel® Iris® X e Graphics

RAM

: 16GB Soldered LPDDR4x-4266

Storage

: 512GB SSD

Display

: 13.5" PixelSense™Display, 2256 x 1504 (201 PPI), 3:2 aspect ratio, 10point multi touch, Surface Pen enabled

Weight

: 1.28kg

Ports

: 1 x USB-C®, 1 x USB-A, 3.5 mm headphone jack, 1 x Surface Connect port

Dimensions

: 308 mm x 223 mm x 14.5 mm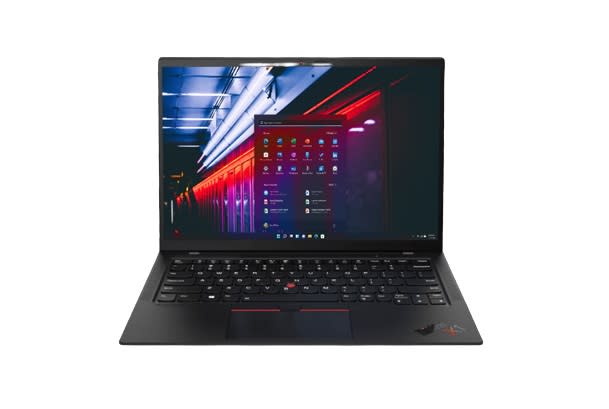 Check Lenovo ThinkPad X1 Carbon Gen 9 price below:
add_circle
Great tactile keyboard
add_circle
Awesome battery
remove_circle
Tiny touchpad
remove_circle
Weak webcam
Lenovo's Thinkpad line is one of the most robust ultrabooks available on the market, with the specs and hardware to back up that claim. They're tough and rigid devices but still offer some of the best Windows experience, and it can easily handle any task you throw at it, from light document work to more intense programming jobs.
Overview
Equipped with an 11th gen i5, the Thinkpad X1 Carbon can easily be a thin and light video editing machine, especially with its 16GB of RAM. Or if you're thinking of doing something a bit more relaxing, the 14 inch 1080p panel has vibrant colours and excellent details that make it a great viewing experience for your latest Netflix binge.
Performance
The battery life is another strong point of this laptop, as it can handle a full day's of work and a half before needing a charge through its USB-C input. Lenovo is one of the best when it comes to laptop keyboards, so it's no surprise that the Thinkpad's has such a great tactile feel. 
A glaring weakness for this machine comes from its rather small touchpad, and although the privacy sheath on the webcam is nice, the webcam itself isn't the most impressive. 
CPU

: Intel Core  i5-1135G7

GPU

: Integrated Intel Iris Xe Graphics

RAM

: 16GB Soldered LPDDR4x-4266

Storage

: 512GB SSD

Display

: 14" WUXGA (1920x1200) IPS 400nits Anti-glare, Touch Screen

Weight

: 1.18kg

Ports

: Built-in microphone, Display port, HDMI interface, Thunderbolt ports (2), USB3.1 (2)

Dimensions

: length 323mm; width 217mm; height 14.95mm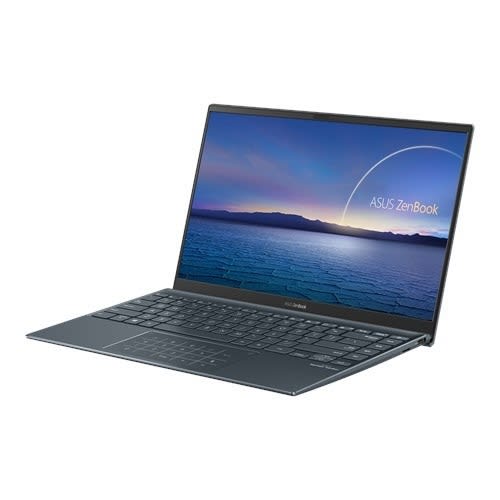 Check ASUS Zenbook 14 (UX425E-ABM066TS) price below:
add_circle
Great processor
add_circle
Compact and lightweight
add_circle
Superb battery life
remove_circle
Not suitable for gaming
The ASUS Zenbook 14 is a popular choice as a work laptop, especially for those who are always on the go. It has tip-top features and specifications, making sure that it's always ready for what you'll throw at it.
Features:
Sleek and super-lightweight, the Zenbook 14 has a weight of 1.17kg and a thickness of 13.9mm, so you shouldn't have any difficulty travelling with it. Its 67Wh lithium-polymer battery can last up to 15 hours so you can have lesser time tethering to the walls.
With a four-sided frameless NanoEdge design, the 14.0-inch screen creates a 90% screen-to-body ratio. You can enjoy Full HD image quality at 1920x1080 resolutions. You also get an integrated number pad on the touchpad for easier number entry. 
Performance:
Under the hood, the Zenbook 14 comes with the recent Intel Core i7-1165G7 and an Intel Iris Xe Graphics to give you the performance you need. This configuration works together with 8GB RAM and 512GB SSD to provide smooth operations in multitasking, data entry and web browsing. You can enjoy lightning speed internet in streaming and gaming as this ultrabook features Intel WiFi-6 technology. 
Specs:
CPU:

Intel Core i7-1165G7

GPU:

Intel Iris Xe Graphics 

RAM:

8GB

Storage:

512GB SSD

Display:

14.0-inch, 1920x1080 pixels, anti-glare, IPS-level

Weight:

1.17kg

Ports:

2x USB Type-C, 1x USB 3.2 Gen 1 Type-A, 1x HDMI, 1x MicroSD card reader

Dimensions:

319.0 (W) x 208.0 (D) x 13.9 (H) mm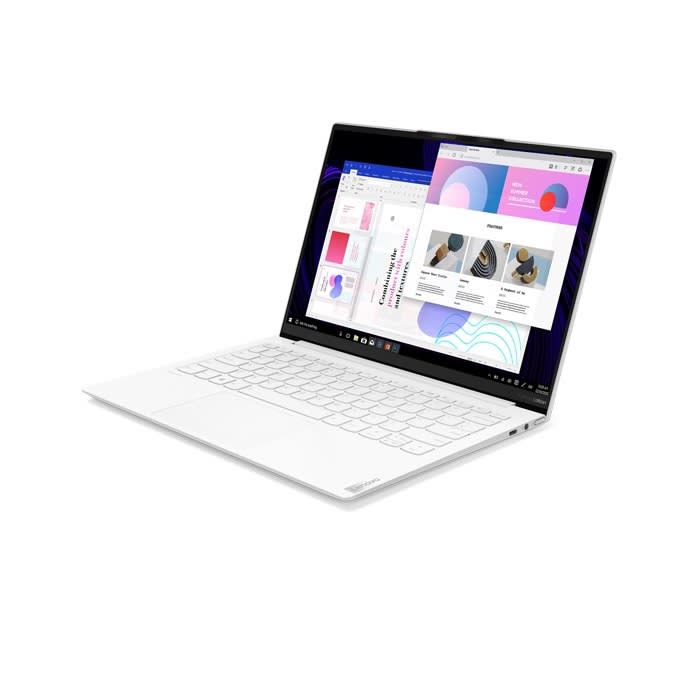 Check Lenovo Yoga Slim 7i Carbon (13", Gen 5) price below:
add_circle
Lightweight design
add_circle
Brilliant display
add_circle
Amazing battery life
remove_circle
Loud fan noise
remove_circle
Heat up quickly
Aside from powerful performance and fancy features, one of the essential features most will consider is the battery life. Well lucky you, as the Lenovo Yoga Slim 7i Carbon is slim, fast and also power efficient. 
Features:
Whether you're looking for ultra-lightweight portability, the durability to last years or just plain powerful specifications; Lenovo's Yoga Slim 7i Carbon has you covered. This 0.966kg ultrabook has been subjected to military-grade standard tests to withstand everyday knocks and scratches.
Despite its thin profile, you still get essential I/O ports including two Thunderbolts 4 ports and a USB 3.2 Type-A port. 
Edged by 3.0mm micro-borders, this Lenovo ultrabook offers a 13.3-inch screen that covers a 91% active area ratio in 16x10 proportions. This allows you to get more vertical content with less scrolling. You can enjoy crisp images and sharp text on the QHD screen that supports up to 2560x1600 pixels. 
Performance:
The Yoga Slim 7i Carbon offers remarkable responsiveness of the latest 11th-generation Intel Core i5-1135G7 together with the Intel Iris Xe Graphics. Uploading and downloading content are speedy as it supports Intel Wi-Fi 6. With Smart AI and Windows support, this ultrabook consumes exceptionally low power draw, maintaining the best balance between performance and power efficiency.
Featuring a high-capacity 50Wh battery, the Yoga ultrabook has little to no problem in surviving 15 hours of video playback or 13 hours of all-day office productivity on a single charge. Plus, the Lenovo Rapid Charge Boost technology also greatly minimises the charging time so you can have a shorter time plugging your device. 
Specs:
CPU:

Intel Core i5-1135G7

GPU:

Intel Iris Xe Graphics

RAM:

8GB

Storage:

512GB SSD

Display:

13.3-inch, 2560x1600 pixels, IPS, anti-glare, 100% sRGB

Weight:

0.966kg

Ports:

1x USB-C 3.2 Gen 2, 2x USB-C Thunderbolt 4, 1x headphone/mic combo 

Dimensions:

295.9 (W) x 208.85 (D) x 14.25-15 (H) mm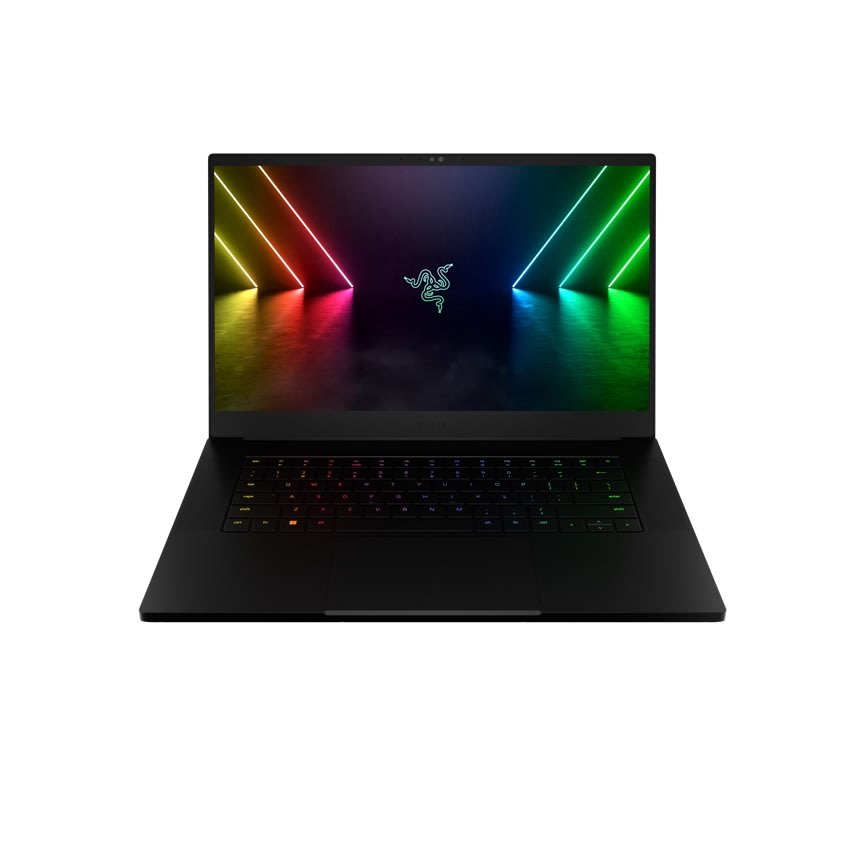 Check Razer Blade 15 Advanced (2022) price below:
add_circle
Large memory/storage
add_circle
Stunning display
Razer is one of the few gaming laptop manufacturers that embraces minimalistic stealthy design while still offering top of the line specs to give you the best gaming experience possible, but with a rather steep price tag.
Overview
There's a lot to be impressed with when it comes to specs in the Razer Blade 15. It could be the 12th Gen Intel Core i7, the 16GB of DDR5 RAM, or maybe it's the RTX 3070 Ti that they managed to fit in this slim design. 
Either way, you'll be impressed when it comes down to performance, whether in gaming or intensive productivity tasks like video editing.
Performance
The QHD 240hz screen is great for both gaming and web scrolling, though you might want to keep the charger plugged in. Running small, idle tasks, the laptop lasted around 5 hours, which isn't the most impressive thing but considering the specs it's a bit above the competition.
But this compromise might seem a bit too much when you consider its exuberant price tag. It is, however, safe to say that no other ultrabook comes close when it comes to the performance the Razer Blade offers, and especially one in such a sleek, minimalistic design. 
CPU

: 1.8GHz 14-core Intel i7-12800H, Turbo Boost up to 4.8GHz, with 24MB of Cache

GPU

: NVIDIA® GeForce RTX™ 3070 Ti (8GB GDDR6 VRAM)

RAM

: 16 GB DDR5 4800MHz dual-channel memory (slotted)

Storage

: 1TB SSD (M.2 NVMe PCIe 4.0 x4)

Display

: 15.6" QHD 240Hz, 100% DCI-P3, G-Sync, 2.5ms, individually factory calibrated

Weight

: 2.01kg

Ports

: 1 x Thunderbolt™ 4 (USB-C™), 2 x USB-C 3.2 Gen 2 - Supports Power Delivery 3 (15W), 3 x USB-A 3.2 Gen 2

Dimensions

: 16.99 mm x 235 mm x 355 mm
---
Ultrabooks vs regular laptops?
Processor:
In essence, ultrabooks are a premium segment of ultraportable personal computing devices established by Intel Corporation. 

Taking credit for this, an ultrabook is mandatory to be powered by an Intel processor. 

Generally, their processors are ULV (Ultra Low Voltage) and is under-clocked to reduce the overall power consumption for superb battery life.

Meanwhile for regular laptops, you can find both the Intel and AMD processors easily. 

The possibility to easily find one with at least a quad-core processor for a great value is also much easier. 

A downside is that regular laptops have relatively higher power consumption due to the higher base clock.
Graphics:
Most ultrabooks come with an integrated graphic card such as the Intel Iris Xe Graphics, whereas the opposite is more common for regular laptops.

Integrated GPUs in ultrabooks are usually optimised to be balanced in terms of performance and power, and is made suitable for all kinds of general tasks. 

Similar to conventional laptops, you may still find ultrabooks with dedicated graphic cards. But they usually cost more as dedicated ones  will surely offer a boost in graphic performance.  
Size:
It is noticeable that ultrabooks are much thinner when compared to traditional laptops, and is definitely their star quality over regular laptops.

Based on Intel standards, an ultrabook must have a thickness of less than 20mm for 13.3-inch screen sizes and smaller. It also shouldn't weight more than 1.5kg with a common display around 11.0 to 15.6 inches. 

For touchscreen variants, the ultrabook can reach up to 23mm thick due to the panel itself. 

Meanwhile, normal laptops can have screen sizes between 10.0 to 20.0 inches diagonally with a weight of around 1.5 to 2.5kg.  
Related articles