There are a few reasons as to why you need to clean your makeup brushes. Firstly, it keeps away germs and bacteria growth. Next, without cleaning your brushes, you will be transferring bacteria from the brushes to your face, which will cause acne production. Lastly, no one is willing to spend hundreds of ringgit on new brushes every few weeks.
Cleaning your brushes often will also give you soft, clean and long lasting brushes. But, cleaning our your brushes require special tools. Here are some makeup brush cleaners we've found which come in quite handy.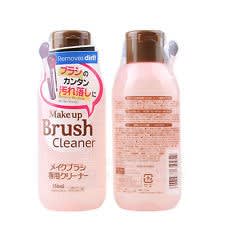 Check DAISO Make Up Brush Cleaner price below:
The cheapest makeup brush cleanser ever existed - you can get it online, or you can visit the nearest Daiso store if you are looking for something that will not break the bank. It makes an excellent gift for someone who cleans their makeup brushes daily.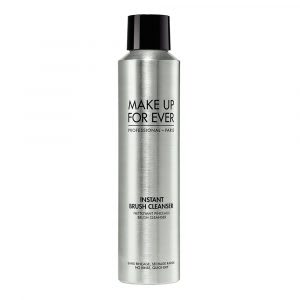 Check MAKE UP FOREVER Instant Brush Cleanser price below:
Make Up Forever offers an alcohol-free instant brush cleanser. Hooray! Its spray and dry on the spot formula are useful for someone who is always on the go and who owns just a few brushes. Spray the cleanser on a tissue and clean the brushes to remove residue. After that, use a dry tissue to dry your brushes, and they're all good to go.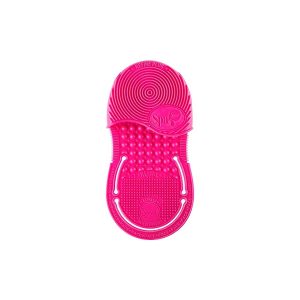 Check SIGMA BEAUTY Sigma Spa® Express Brush Cleaning Glove price below:
A little something to clean your eyeshadow brushes with; it's small and takes minimal storage space, you can even bring it with you during your travels. This cleanser has seven patented textures to wash your brushes. It is also built with a strap around the hand for vigorous cleaning, and it is designed for both right and left-handed people!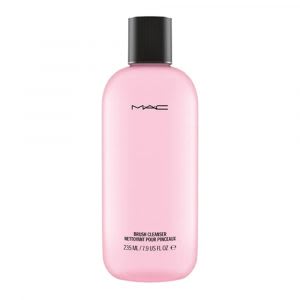 Check MAC COSMETICS Brush Cleanser price below:
MAC is a big name in the makeup industry, and they have produced a brush cleanser to disinfect and clean your brushes. It leaves your brushes with a pleasant and fresh smell upon cleaning, and it also has a short drying time.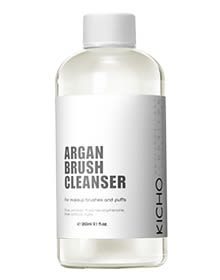 Check Kicho Argan Brush Cleanser price below:
Synthetic brushes are pricey, but they offer the best makeup application. Therefore, it is crucial to clean them thoroughly. From its name, you can guess that the main ingredient is Argan and its oil removes stubborn products, dirt and makeup residue in a blink of an eye. With Broccoli and Grapefruit extracts present, they strengthen the fibres of the makeup brushes as well.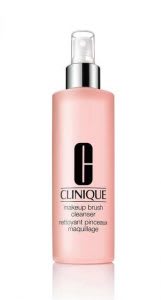 Check Clinique Makeup Brush Cleanser price below:
For some, lip and eyebrow brushes are used daily. Sometimes, we do not have the time to clean and wait for it to air dry, which could take hours. But Clinique has it all figured out and has come up with a brush cleanser that will not only cleanse, but also dry quickly. This way, you can use it immediately after you wipe the excess water off.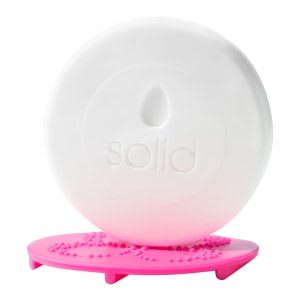 Check BEAUTYBLENDER Solid Cleanser price below:
The Beauty Blender is a 'makeup artist approved' blending sponge as it gives you a flawless finish to your concealer and foundation. Caring for and cleaning your Beauty Blender is effortless with this solid cleanser. With its textured silicone pad, it breaks up the most stubborn stains and grime from Beauty Blender sponges.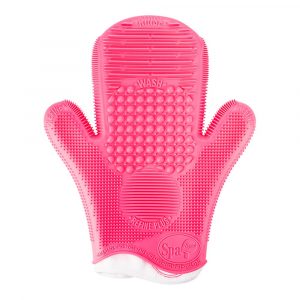 Check SIGMA BEAUTY 2X Sigma Spa® Brush Cleaning Glove price below:
This is the latest upgraded version of the Sigma original silicone glove – it has an added thumb compartment for added comfort. It claims to clean brushes faster with its advanced cleaning textures – Refined Plus Face and Refined Plus Eyes. These are newly added textures for more effective and deeper cleaning.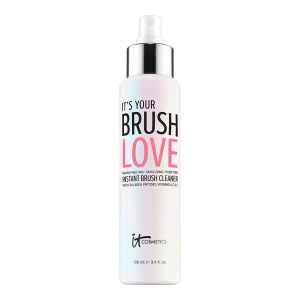 Check IT COSMETICS It's Your Brush Love price below:
Those with acne-prone and sensitive skin have to be careful when it comes to picking not only skincare products but brush cleansers as well. IT Cosmetics brush cleanser is an alcohol-free brush cleaner infused with vitamins and antioxidants. It's ideal for even the most sensitive skin. Just spritz, wipe and air dry.
Disclaimer: The pricing shown is just a good indication of how much these products are worth. The prices could change based on the e-commerce promotions that are going on. If some of the products are not available, do email us at [email protected] Thank you!