Feeling clumsy with your fingers on your devices' touchscreen? That is why styluses are created as an ideal alternative to navigate your device, using it as a standard pen or pencil. Unlike your fingers, styluses have more precision and leave no smudges on the screen, making it perfect for writing or drawing on your smart devices.
Need one badly? Here are the best styluses to consider for your phone or tablet.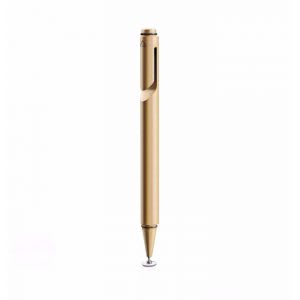 Check Adonit Mini 3 Fine Point Precision Stylus price below:
Not every user is comfortable using a standard-sized stylus for their smartphones, which is why Adonit Mini 3 is an ideal tool worth considering for. Not only does it work on a smartphone, but it's also compatible with most tablets and Apple mobile products like iPhones and iPads.
The Adonit Mini 3 is also ergonomically built to ensure it fits comfortably on your fingers as you write on the touchscreen. This pocket-sized stylus is small enough to carry with you around easily, where you can simply clip it onto your shirt, pants or inside your backpack.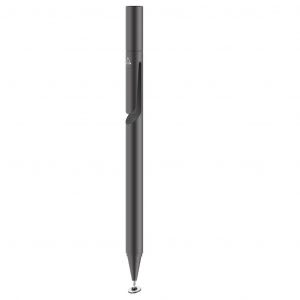 Check Adonit Jot Pro 3 price below:
Clip and carry it wherever you go. After all, the Adonit Jot Pro 3 comes with a built-in clip to ensure you can keep it safe with you all the time. Made from premium materials, the stylus is also slim enough for a nice, comfortable grip.
Best of all, it has a precision disc on the tip that allows you to write on the touchscreen accurately with little fuss. Think of it like a regular ball pen, but better!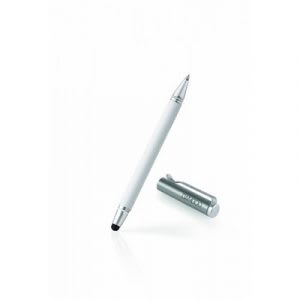 Check Wacom Bamboo Duo 2-In-1 Stylus With Pen price below:
Why settle for just one feature when you can have two... in one? With Wacom Bamboo Stylus duo, you have the best of both worlds. With a stylus on one end and a pen on the other, the 2-in-1 stylus comes with a durable anodised aluminium cap that helps to protect it when not in use.
Its pen feature works well like a regular pen, thanks to its built-in rubberised ballpoint tip that makes writing a breeze. When you switch to the stylus, the tip feels buttery smooth and gentle whether you use it for scribbling or drawing on a touchscreen device like a tablet or smartphone.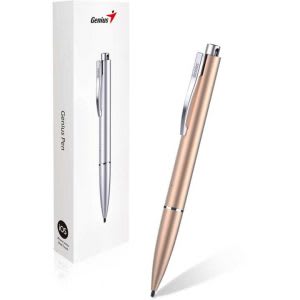 Check Genius GP-B200 price below:
Write, jot, scribble or draw; this Genius GP-B200 works like a charm on both Android and Apple phones. The tip itself is silky smooth to make writing on the touchscreen feels like a pen-on-paper. And what's more, it lasts 8 hours long on just 15 minutes of full charging.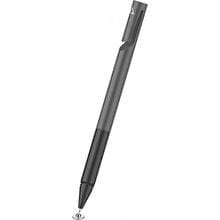 Check Adonit Mini 4 Fine Point Precision Stylus price below:
Specially built for mobile phones, Adonit Mini 4 is ideal to be used for drawing or sketching any illustration on the touchscreen. It also requires no battery, which allows you to use the pen whenever you want. The inclusion of a precision disc attached at the bottom of the tip ensures you get total accuracy.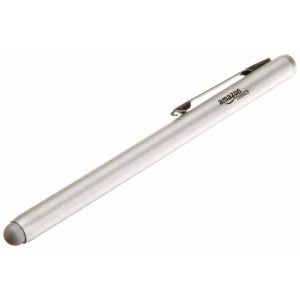 Check AmazonBasics Executive Stylus price below:
If you are on a tight budget, here is one affordable stylus worth considering - the AmazonBasics Executive Stylus. Versatile enough for both smartphones and tablets, it is widely praised for its even weight distribution that makes writing and drawing comfortable. The stylus itself has an elegant silver finish for that professional look.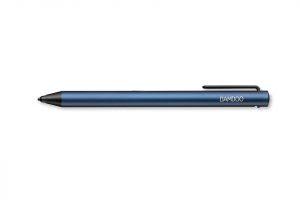 Check Wacom price below:
At just 1.9mm thinness, this fine-tip stylus by Wacom allows you to touch the screen as accurate as you want it to be. This makes it ideal for writing quick notes regardless on an iOS or an Android smartphone. It's also compatible with any mobile app since no pairing is necessary.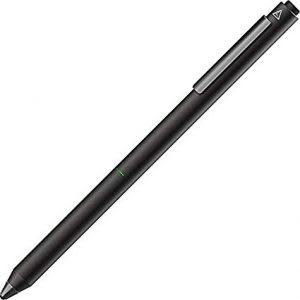 Check Adonit Dash 3 price below:
Taking notes? Sketching a portrait? With Adonit Dash 3, you can do both by just clicking its top and start using it on your touchscreen device. Compatible with both iPad and iPhone, the stylus also contains a fine-point 1.9mm tip. It makes writing and drawing pleasant enough as you move the stylus around the touchscreen.
Disclaimer: The pricing shown is just a good indication of how much these products are worth. The prices could change based on the e-commerce promotions that are going on. If some of the products are not available, do email us at [email protected] Thank you!