People say pain is weakness leaving the body. The more pain you feel, the stronger you become. But pain is also the voice of your body. It is a way of your body crying for help. So, listen to your body, get a good rest, or pamper yourself with a good massage.
Are vibrating massagers good for muscles?
Yes, they are. Electronic massagers are designed to give you a therapeutic effect, especially when you are prone to soreness and muscle aches. They can be used to reduce stress hormone levels while increasing endorphin levels. If you're an athlete or if your job is physically demanding, then you should definitely own a good vibrating massager. Discover these stunning electric massagers to soothe yourself after a long day.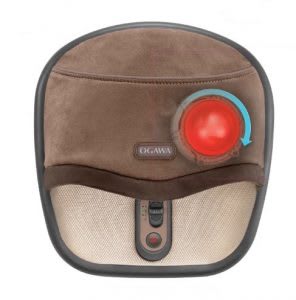 Check OGAWA Comfy Therapy Foot Reflexology price below:
Ogawa offers the best foot reflexology and therapy with this massager. Foot reflexology enhances the nerve function and provides better blood circulation. Plus, this massager comes with a heat therapy massage function that helps muscles to relax. This foot massager does not only soothe your feet but helps in improving your overall body functions too.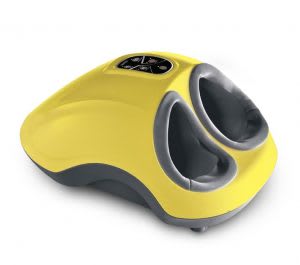 Check GINTELL G-Beetle Foot Massager price below:
This foot massager from Gintell offers vibration mimicking Guasa and Shiatsu massages which goes deeply into layers of muscles to rejuvenate your feet. Adding to its array of functions is the air pressure and foot heating feature for an intense yet calming massage. This topnotch combination makes the massager perfect for runners to relax their tired and sore feet.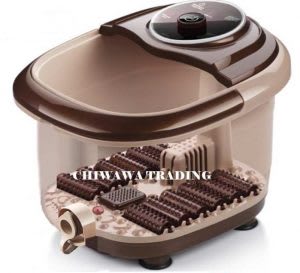 Check Portable Foot & Leg Detox Spa Bath Massager price below:
This foot and leg rolling massager come with an infrared foot bath function, a perfect choice for a foot spa. The massager can dissolve herbs and traditional medicine, making it suitable for an herb foot bath. The machine has an auto shut down feature, which turns off when the temperature is too high, so rest assured it's safe for home use.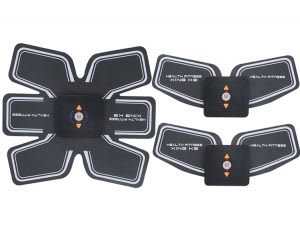 Check EMS Electric Muscle Stimulator Massager price below:
When your muscles get too stiff and start giving discomfort, it is a sign for you to pamper them. This massager stimulates your muscles and does not only relax but also helps in strengthening them too. Just place the machine on your abs and biceps for an easy, comfortable session. Also highly suitable for gym enthusiasts.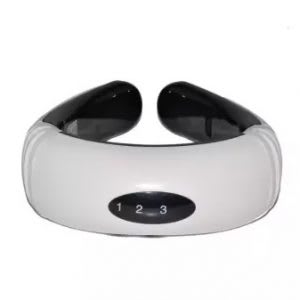 Check QNIGLO Electric Pulse Back and Neck Massager price below:
This QNIGLO pulse massager provides the best care for stiff neck and shoulders. This massager has multi-modes and strength intensity with magnet plates for magnetic therapy that instantly relieves muscle tension with its low-intensity electric pulse.  Just apply the portable machine to your neck and resume your day-to-day duties as usual.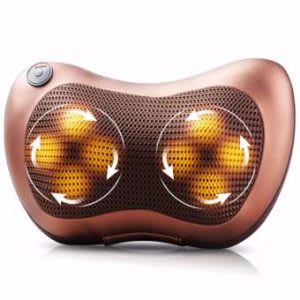 Check ITATA Pillow Massager price below:
This massager comes with kneading nodes that automatically switches direction every two to three minutes of massage. It has a warm thermal function, which helps in relaxing the muscles too. Small and portable, this pillow massager provides pain relief to any body parts of your choice. It comes in handy especially if you're pregnant.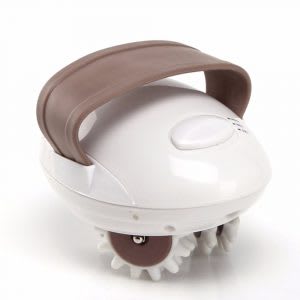 Check Angelwins Anti-Cellulite Control System 3D Massager Body Slimmer price below:
Kneading your body does not only relieve aches. With this electric massager, it provides a relaxing massage while reducing cellulite and promoting firm, smooth skin. It is also small, handy and rechargeable, making them convenient to be carried around easily. Get yourself your desired body while enjoying a soothing massage.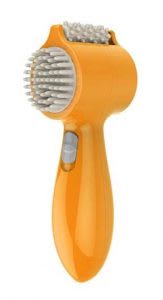 Check Mini Comb USB Electric Head Massager price below:
Relieve headaches with this handheld electric head massager. It works by applying vibrating sensation to desired parts, which helps in calming and soothing tense and stiff muscles. The comb head also provides scalp scratching massages which improve blood circulation. Its small size adds convenience to the massager machine.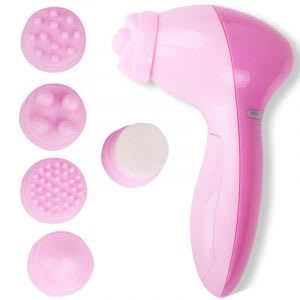 Check OEM 6-in-1 Face Washing Vibration Massage price below:
Indulge in a beauty massage and attain the glowing skin you've always dreamed of. This massager kneads the face with its two-strength intensity option to improve blood circulation, promoting radiance on your skin. It works on battery power and comes with six varieties of massage heads. Also portable, letting you carry it wherever you go.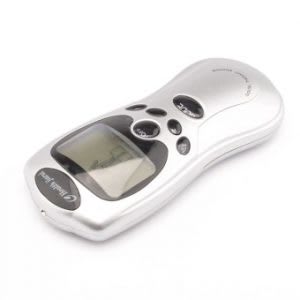 Check Digital Therapy Massager Machine - Stress Pain Relief price below:
A digital therapy massager is the best for body pain, especially around the back and calf area. The electrode pads relieve aches by applying pulses which helps in relaxing muscles. It also improves life-energy or Qi flows with its Traditional Chinese Meridian function. This machine works with a rechargeable battery, so you wouldn't have to worry about replacing the batteries.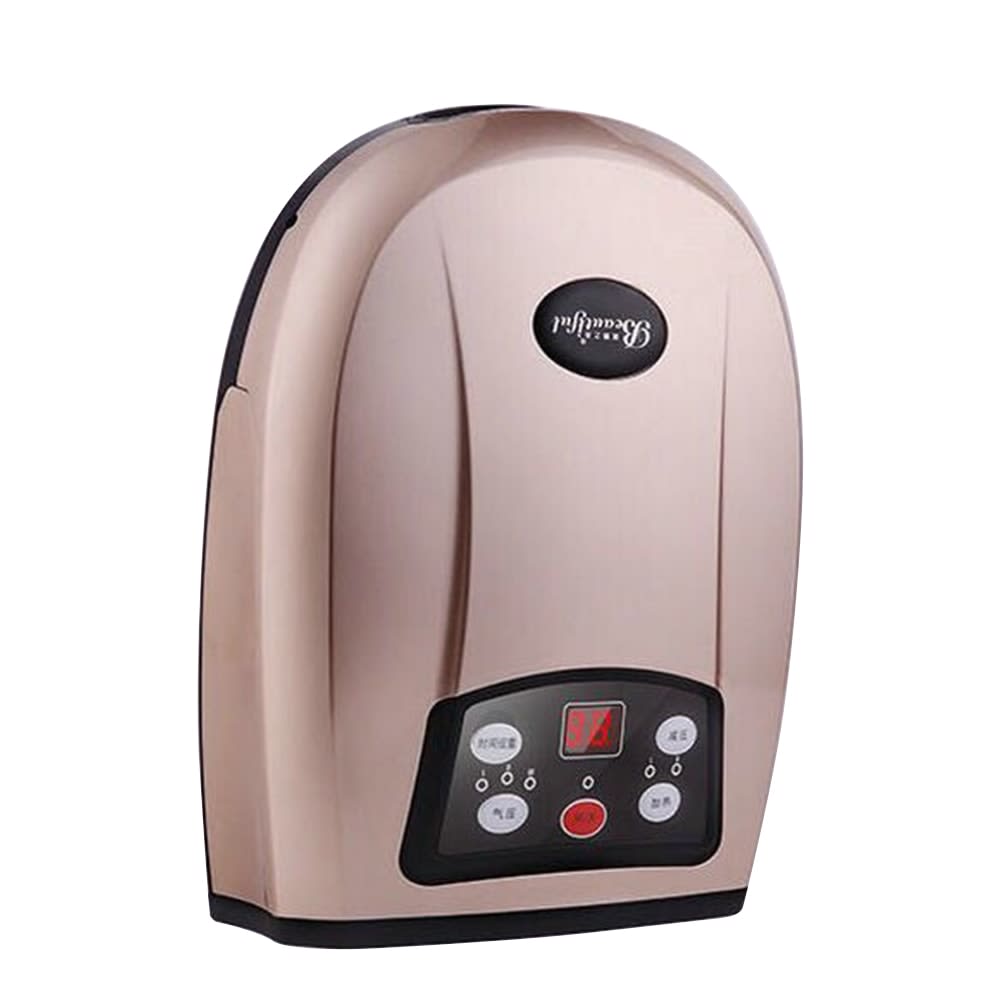 Check OEM Electric Acupressure Palm Hand Massager price below:
Foot massagers are commonly the go-to device but remember that your hands need pampering too. This hand massager provides the best care with three massage options for you to choose from. The uSqueez is like an airbag with strategically positioned massage nodes. Just insert your hand into the device and start relaxing. Now you can wave goodbye to tired and stiff hands!
More: Spoil Yourself With These Top 7 Best Massage Chairs in Malaysia
Disclaimer: The pricing shown is just a good indication of how much these products are worth. The prices could change based on the e-commerce promotions that are going on. If some of the products are not available, do email us at [email protected] Thank you!