While we may ponder upon the latest hair products and hair inspirations, choosing the right hair brushes also helps with the condition of your hair as it actually gives you the best results. There's no easy way to choose the right type of hair brush; so, we have discovered some pretty cool ones that you need in life. This only means – goodbye hair breakage and hello good hair days.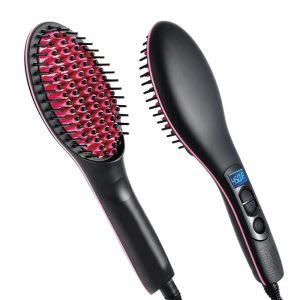 Check Simply Straight Ceramic Straightening Brush price below:
Say goodbye to frizzy hair with Simply Straight Ceramic Straightening Brush that is safe and gentle. This amazing hair straightening brush comes with 3D ceramic bristles, which gently irons your hair and has a temperature adjustor of up to 450 degrees displayed on its LCD.
It helps lift your strands at the root for perfect volume to prevent frizzy hair. That aside, this travel-savvy brush heats up fast and can be ready for use in just 30-seconds.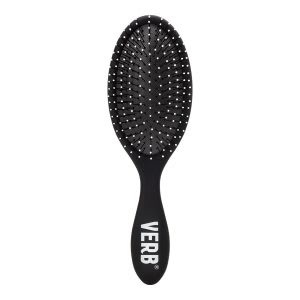 Check Verb Detangling Brush price below:
Waking up with tangled hair is such a pain. But not to worry, with the Verb Detangling brush, it helps detangle and straighten your wet or dry hair, offering you the best smooth locks that look healthy but also tangle-free. The brush is easy to use and comfortable for styling, and it follows the movement of your hair.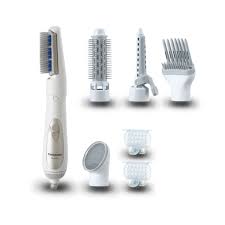 Check Panasonic Hair Styler EH-KA71 price below:
Try out different types of hairstyles with Panasonic's Hot Air Hair Styler that favours your various styling needs. The hair 'styler' comes with a blow brush for straightening, a roller brush for curling and to create the wavy hairstyle, and even an air iron, especially for the spiral to twisted curls.
While it may provide great results, it also has a special silent feature that operates at 59db, that ensures a silent hair styling process. With these new 'styler', you can try an endless amount of styles to suit your mood.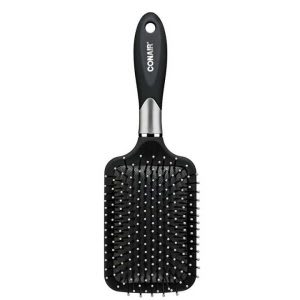 Check Conair Velvet Touch Paddle Hair Brush price below:
Massage your scalp with Conair's velvet touch paddle brush that comes with a soft touch handle for easy handling and a flexible cushion base that acts as a mini shock absorber for stress-free brushing of the scalp. The bristles of the paddle hair brush are designed with a ball tip that will not hurt your scalp as you comb your way to detangling and styling. You can easily detangle your hair when it's wet or dry. The brush is well-suited for all types of hair lengths, especially for thick hair. With the flat-wide head, it also helps create smooth styles and straight hairstyles.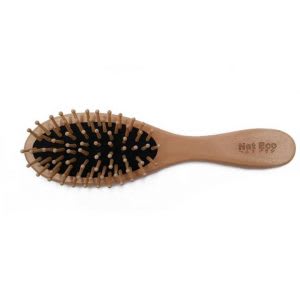 Check NAT BW5 Natural High-Quality Wooden Comb price below:
Did you know that a hairbrush could also help with your well-being in terms of relieving stress and increasing blood circulation? The La Vie Wooden Bamboo Hair Brush not only helps detangle your hair but it comes with a natural bamboo handle, and ball tipped wooden bristles that help stimulate your scalp gently and evenly distribute your hair's natural oil from the root to its tip.
The brush also comes with a rubber-cushioned pad that follows the contours of the head. Experience cleaner, smoother and younger hair with this wooden brush.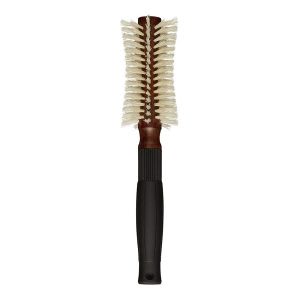 Check Christophe Robin Pre-Curved Blow Dry Hair Brush price below:
Pre-curved brushes give you the perfect result of shiny, silky and disciplined hair and this ergonomically designed pre-curved brush is easy to use. Specially made by traditional French hair experts, the boar bristles of this brush are made to protect your hair fibre, whereas the pre-curved shape helps grip your hair correctly and smoothens down the cuticles.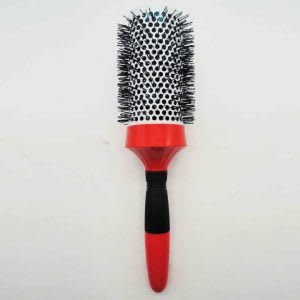 Check Beauty Wonderland Ceramic Hair Brush price below:
Drying your hair may take up a lot of time especially if you have to style it after. With this ceramic hair brush iron comb, you can now save time on drying your hair with its extra-large vents that provide excellent airflow.
It is also designed with round barrels around the comb, to help you straighten, curl or create wavy hairstyles. The brush also helps add more shine while eliminating frizzy looking hair with its ceramic coating.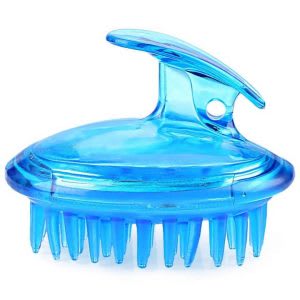 Check Silicone Scalp Shower Massager Brush Comb price below:
Ever heard of a multi-purpose hair and body comb? Here's a unique brush that is made up of high-quality elastic material that provides you convenience and comfort all together. This brush helps with your blood circulation and increases the vitality of your scalp and hair.
It also works with your body to help improve the elasticity of your skin and helps burn excess fats when used as a body massager. Yes, it helps tighten up your body contours, leaving you feeling fit after brushing.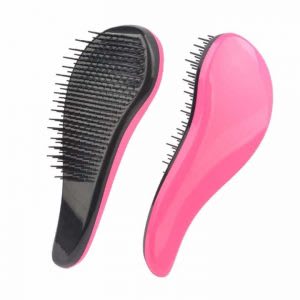 Check Magic Detangling Tamer Hair Brush  price below:
A little magic can take you far away, and so will this magic hairbrush that works its magic to decrease the presence of split ends, detangling every single knot in your hair and is heat- and blow dryer-friendly which also helps avoid hair loss. It is convenient to use due to its smooth handles and flexible bristles that make your hair look healthy and well-disciplined.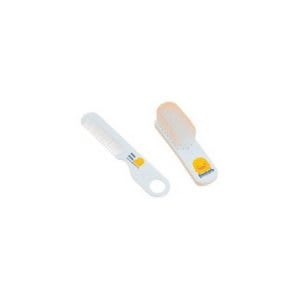 Check Piyo Piyo Baby Hairbrush & Comb price below:
Who said only adults need the right hairbrush? It is also necessary to choose the right one for your newborn. This hairbrush comes in two pieces, a hair comb and a soft brush infant head massager, and is made of high quality and soft materials that reassures the softness and cleanliness of your baby's head.
The brush helps brush away newborn scalp ringworms. Designed with smooth beads, it also offers your baby a comfortable experience when massaged gently on the head, and is known for being an ideal tool to help with your baby's hair grooming.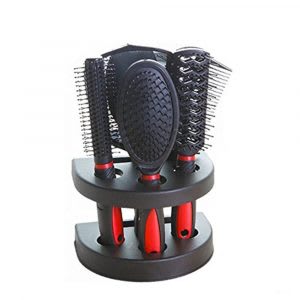 Check 6-In-1 Salon Hair Styling Brush  price below:
You no longer have to spend time and money at the salon with these 6-in-1 hair brushes that come with a brush holder. These six new brushes encourage blood circulation, help massage your scalp and meet your basic demands, leaving your hair anti-static and healthy.
It is also ideal for travelling and can be used anywhere at any time due to its compact and portable features - the set also comes with a mirror and a holder for your brushes. Besides, this set of six is perfect for beard and moustache grooming for men as well.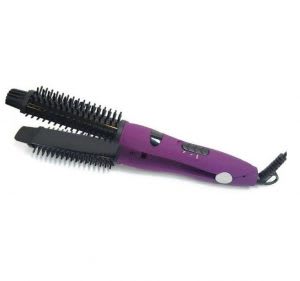 Check 4 in 1 Ceramic Pro Ionic Styler Hot Brush price below:
This 4 in 1 ceramic ionic styler comes with hair brushes for straightening, curling, shining and volumising your hair. The four different styling tools include a round brush, a flat iron, a styling wand and a curling iron.
All these tools are made using ceramic heat combined with frizz-fighting ionic molecules that help transform lifeless hair into healthy-looking shiny hair. It only takes two to three minutes to heat up, making it perfect during your rush-hour mornings.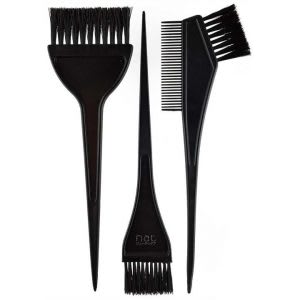 Check NAT PRO CN 22 Hair Dye Applicator Tint Brush Comb price below:
You no longer need a hair dye fix at the salon with these brushes that come in a set of five; it includes a big bristle brush, small bristle brush, two-sided hair comb, Oreilles and oil bowl that you can easily DIY your next hair colour. This hair brush set is convenient to use as it keeps your hands clean, and it is safe to use for all hair types.
Disclaimer: The pricing shown is just a good indication of how much these products are worth. The prices could change based on the e-commerce promotions that are going on. If some of the products are not available, do email us at [email protected] Thank you!